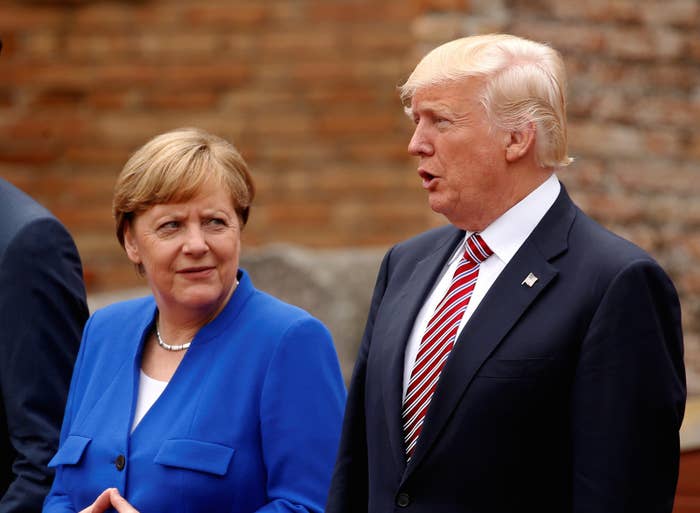 After attending a G-7 summit in which President Donald Trump split from other world leaders on issues of climate change, trade, and refugees, German Chancellor Angela Merkel told her country that Germany could no longer depend on the US and UK for help.
"The times in which we could completely rely on others are on the way out. I've experienced that in the last few days," she said Sunday at an election rally in Southern Germany.
"We Europeans truly have to take our fate into our own hands."
Merkel brought up the US and the UK's Brexit, saying that she hopes to maintain a friendly relationship with the two countries, but that she has come to understand that they are no longer countries to completely depend on as partners, and Europe had to "fight for its own destiny".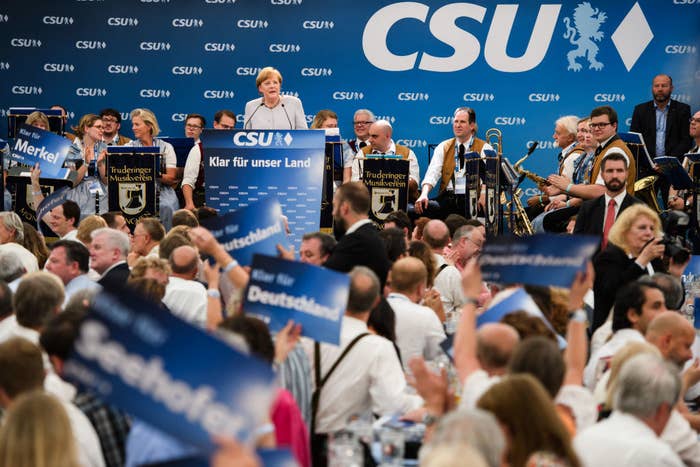 At the G7, British Prime Minister Theresa May joined Trump in pushing for explicitly reaffirming countries' sovereign right to controlling borders and limiting migration levels. The UK's stance is likely to have added to Berlin's disappointment over what has long been perceived as Britain taking a backseat role during the ongoing refugee and migration crises.
Hosts Italy were hoping to make migration and refugees central to the G7 summit but their plans were torpedoed by the US. The leaders' statement ended in a watered down compromise with a commitment to working in partnership to tackle the causes of immigration flows – and distinguish between emergencies and longer-term trends, and between refugees and economic migrants – alongside references to the arguments of security and economic interests put forward by the US and the UK.
However, Trump was alone on the issue of climate change, and has signaled he may pull out of the Paris Agreement. While the US is in the process of reviewing its policies on climate change, the other six governments reaffirmed their "strong commitment to swiftly implement the Paris Agreement," the statement read. Leaving the summit, Merkel described the climate talks as "very unsatisfactory."
The divisions on display at the G7 came a day after a NATO Summit where Trump failed to provide an explicit endorsement of Article 5, the clause in the military alliance's charter that defines an attack on one nation as an attack against all. The President scolded US allies about defense spending instead.

Speaking from a beer tent in front of more than 2000 people in Munich, Merkel emphasised that she hopes Germany's relationship with France will strengthen and flourish under new French President Emmanuel Macron, who is staunchly pro-EU. Ahead of a general election in September, where Merkel will seek to win a fourth term, her remarks will put further pressure on social democratic candidate Martin Schulz, who has been lagging in the polls, and was hoping to make Europe a core part of his platform.
It is not the first time Merkel has called on Europe to take its destiny into its own hands in the context of Trump and Brexit. It was the German chancellor's key message at a meeting of EU leaders held in Malta back in February. The events of recent days are only likely to have reinforced Merkel's views.
Trump responded Monday morning with a tweet saying that Germany doesn't pay their fair share into NATO and has a "massive" trade deficit with the US, he says, "this will change."