The family of Gregory Gunn, who was shot and killed by a police officer in February, has filed a federal civil rights lawsuit against the city of Montgomery, Alabama, and the police officers involved in the shooting.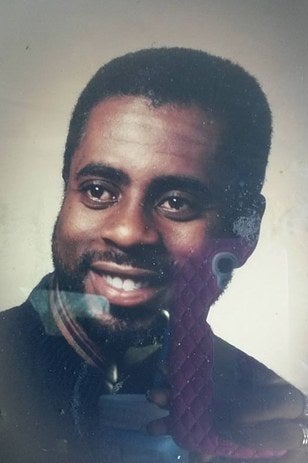 Gunn, 58, was walking home to his mother's house after a night of playing cards with friends when he was stopped by Montgomery Police Officer Aaron Cody Smith. Gunn was then questioned, frisked, tasered, hit with a metal object, and finally shot multiple times.
Smith, a 23-year-old officer who had been on the force for four years, was charged with murder in February after a district court determined there was "probably cause" that he committed a felony. Smith was freed on a bond and is currently awaiting trial.
The lawsuit, obtained by BuzzFeed News, was filed on July 8 on behalf of Gunn's mother, Nellie Gunn, against the city of Montgomery, Smith, and Police Chief Ernest Finley.
The suit accuses Smith of racially profiling Gunn and using excessive force, leading to Gunn's death. It also alleges that the Montgomery Police Department's use of stop-and-frisk or stop-and-question procedures violate citizen's constitutional rights. MPD declined BuzzFeed News' request for comment, saying the department does comment on pending litigation.
In a transcript of Smith's initial district court hearings, Alabama State Investigations Bureau Agent Jason Dinunzio said Smith admitted in two interviews that he had no reason to suspect Gunn of suspicious activity, and that Gunn never physically or verbally threatened him.
At around 3:20 a.m., Smith pulled up next to Gunn, who was less than a block away from his home where he lived with his mother.
Smith asked Gunn to put his hands on the vehicle to be frisked, and Gunn complied, asking why he was being stopped. Smith told Dinunzio he had no evidence or reason to believe Gunn was armed or doing anything illegal.
When Smith stopped patting Gunn down to pick up a cell phone he had dropped, Gunn began to run toward his mother's house. Smith's statement between the two interviews changed, but it seems Smith pursued Gunn, deploying a taser into his back.
Smith acknowledged that it was not illegal for Gunn to run from him when he had not been charged with any crimes and was not under arrest, but told Dinunzio that he tasered him because he "did not want to shoot him in the back."
When Smith caught up with Gunn, who was still attempting to escape, he hit Gunn over the head, splitting his scalp. Gunn then picked up a paint roller from the ground, Dinunzio said, and swung at Smith.
Smith then "fell into something," Dinunzio says he told him, and allegedly fired his weapon at Gunn multiple times. Seven shell casings were found near the area, Dinunzio said.
Smith had made other stops that evening, Dinuzio testified, for all of which Smith had his dashcam and body camera turned on. For this stop, however, Smith left both cameras off.
Montgomery Mayor Todd Strange confirmed that his office had received an early version of the lawsuit at a community event Wednesday night.
Strange defended the the police department's use of stop-and-question methods, saying it is "what our citizens want," the Montgomery Advertiser reported.
"That's what our citizens want," Strange said. "When they call us about break-ins in their neighborhoods and about other crimes, and they ask for us to provide more patrols, they expect that if we see someone who is suspicious that we will stop that person and ask some questions."

When he was asked what would occur if a citizen ignores an officer demanding to stop to be questioned, Strange reportedly smiled and replied, "Well, that's the $64 question, isn't it?"
Strange did not immediately return BuzzFeed News' request for comment, but a spokesperson for the Montgomery Department of Public Safety said the city does not comment on pending litigation.