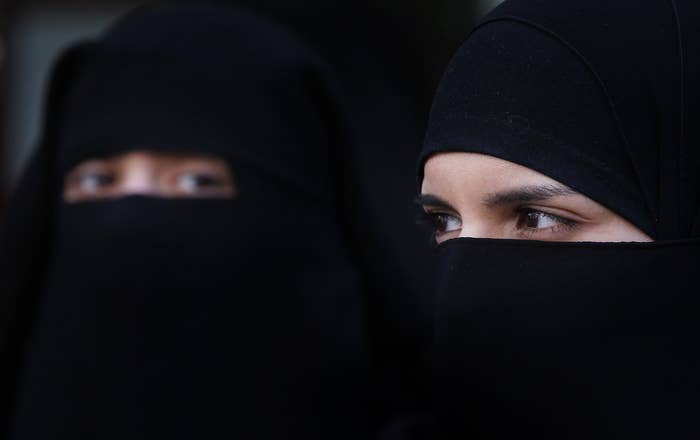 The Dutch Cabinet on Friday approved a proposed bill banning face-coverings in schools, hospitals, public transport, and other areas.
The ban does not apply to wearing a burqa or niqab on the street, but only "in specific situations where it is essential to be seen," Dutch Prime Minister Mark Rutte told the Guardian.
Rutte said the bill "does not have a religious background" and is only for the sake of security.
The Dutch government said in a statement on its website that the bill, which was drafted by Dutch Interior Minister Ronald Plasterk, "sought to strike a balance between the freedom of people to dress how they wish and the importance of face-to-face communication."
The government also said it has officially withdrawn a different proposed ban on face-coverings in all public spaces, as it sees "no grounds" for it.
Anyone who defies the ban can be fined up to €405 ($445), except in the case of "health or safety," or to practice certain sports, professions, or "cultural or festive activities."
The government will now send the bill to the Council of State for advisory opinions, and will not be made public until it is introduced to the Dutch House of Representatives.
According the state broadcaster, NOS, only about 100 to 500 women in the Netherlands will be affected by the ban, and most of them only wear burqas or niqabs occasionally.