A massive house fire in Memphis, Tennessee killed nine people – including five children – early Monday morning.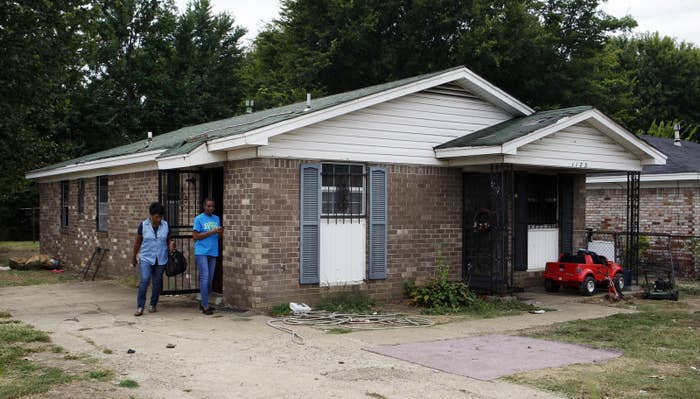 The fire broke out around 1:30 am local time on Monday and firefighters were on the scene a short time later.
Memphis Fire Director Gina Sweat told the AP that three children and four adults died at the scene and another two children died later at Le Bonheur Children's Hospital. A third child remains at the hospital "fighting for [their] life."
"I went to the scene this morning and it was kind of a quiet calm amongst the firefighters," Sweat told NBC. "You could feel the heavy in their hearts and you could see the pain in their eyes. ... Nothing in our training can truly prepare us for this heartbreaking event."
The first firefighters who arrived on the scene saw smoke rising from the house, where a family of 10 was inside.
The blaze was quickly extinguished and all of the victims were pulled out within 15 minutes of firefighters arriving at the scene.
The fire began in the living room, NBC reported, and by the time the fire department arrived thick smoke had taken over the home.
There were bars on all the windows, and a smoke detector found in the home may have been broken. It was unclear to fire officials whether any of the residents had made attempts to escape or if they remained asleep.
The cause of the fire is still under investigation, officials said.
The massive loss of life is the largest in a single incident in Memphis since the 1920s, Sweat said.
Memphis' mayor Jim Strickland posted words of condolence online Monday morning.