This Catholic High School Refused To Hire A Gay Teacher So Its Students Staged A Walkout
Many students at the high school publicly came out as gay or bisexual in response.
Tyler McCubbin was a popular substitute teacher at Dowling Catholic High School in Des Moines, Iowa.
He frequently took over for humanities teachers and was a volunteer coach for the track team from September 2014 until Tuesday. He told BuzzFeed News he was often told that students and teachers requested him as a substitute when one was needed.
In late March, the school asked him to come on full time. McCubbin was "beyond ecstatic," he told BuzzFeed News. "I would finally get to do what I always wanted to do, be a teacher. And for kids I know and enjoy the company of as well."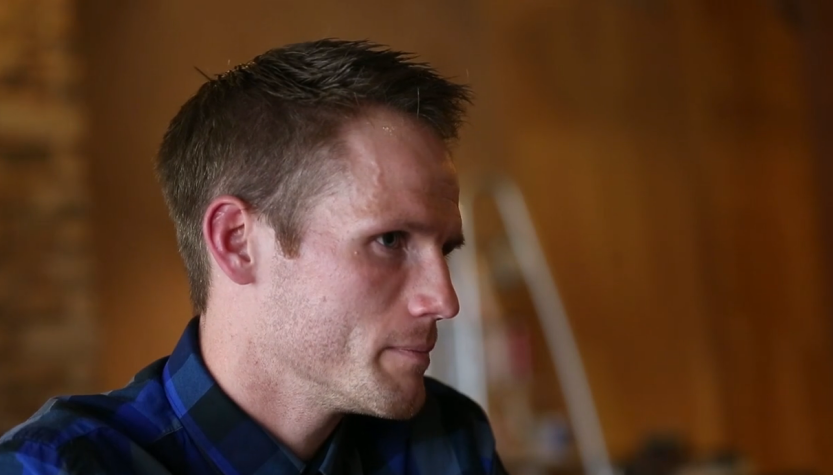 On Tuesday, McCubbin was called into the office of the president of the school and was told that because he was openly engaged to a man, he was no longer requested to teach at the school.
"My whole body sank, my heart was breaking," McCubbins said. "I instantly thought about all the students that identify as LGBT and how they can't possibly feel comfortable to talk to anyone at school about it."
Initially, President Jerry Deegan told McCubbin he could stay on in his substitute and coaching positions, but once the public outrage became apparent, Deegan asked McCubbin not to return to the school.
In a statement to KCCI-TV, leader of the Des Moines Diocese, Bishop Richard Pates, said that McCubbin was not denied the job because he was gay but because of "the openness of his sexual orientation."
When asked why McCubbin was allowed to stay on as a substitute teacher before this point, Pates said, "It takes a while sometimes to get through the process of a background check" but that according to church doctrine, McCubbin was not allowed to teach there in any manner. BuzzFeed News was unable to reach Dowling Catholic for comment.
McCubbin told BuzzFeed News that he had never brought up his sexuality with his colleagues or students before because there was no need. "Who I love has zero effect of my professional nature in a work setting," he said.
The 26-year-old teacher said the news of his not being hired reached the press when a Dowling alumnus contacted him to congratulate him on the new job, and McCubbins had to tell him what happened. The alumnus, who is also gay, became outraged and alerted the press. "He went through the same things the LGBT students at Dowling are currently experiencing," McCubbins said, "and it just made him so mad."
In response to the local news coverage, the superintendent of the school sent out a letter to alumni and parents saying, "The Catholic faith is central to our mission, and in order to deliver on that mission it is our expectation that staff and teachers support our moral beliefs."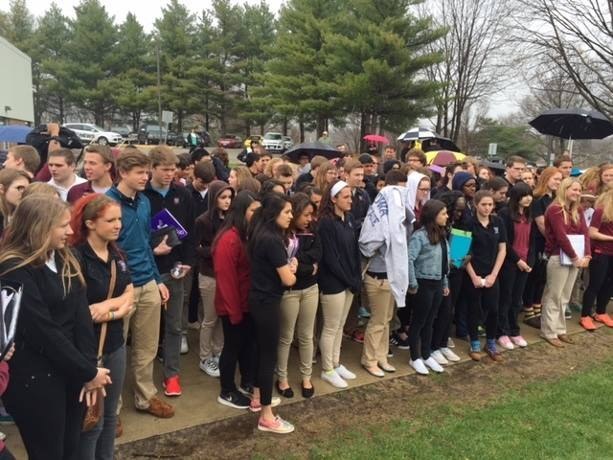 Many Dowling students were outraged by the news. Grace Mumm, a sophomore, decided to organize a school-wide walkout the following day. Almost 200 students, parents and alumni joined her.
"I've felt strongly about LGBTQ equality for a while, so when I heard about this I was very upset," Mumm, 16, told BuzzFeed News. "I sent out a Facebook message, posted on Instagram and texted everyone I knew about the walkout." Another alumnus created the Facebook group which now has almost 2,000 members.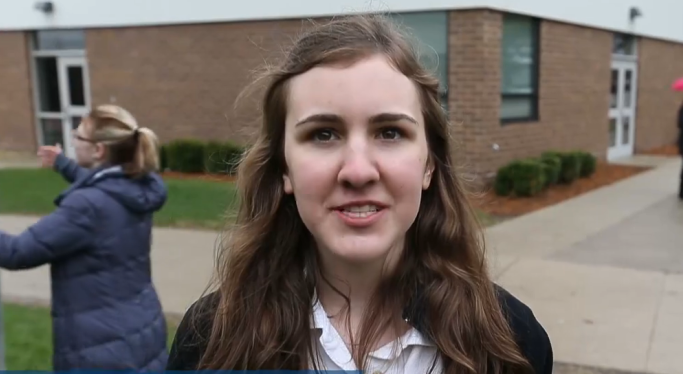 "It was amazing. In speeches to the crowd a whole bunch of students came out as gay or bisexual," Mumm told BuzzFeed News. "My friend announced she just came out as bisexual to her parents on Tuesday because of all this talk and awareness."
Mumm said that before this happened gay rights or the LGBT community was not something that was every talked about in the school negatively or positively except occasionally in religion classes. McCubbin, who was not present at the walkout but says he is in awe of the students, said he also felt a distinct lack of any conversation about sexuality in the school, though he reported once overhearing students use the term "gay" in a derogative manner.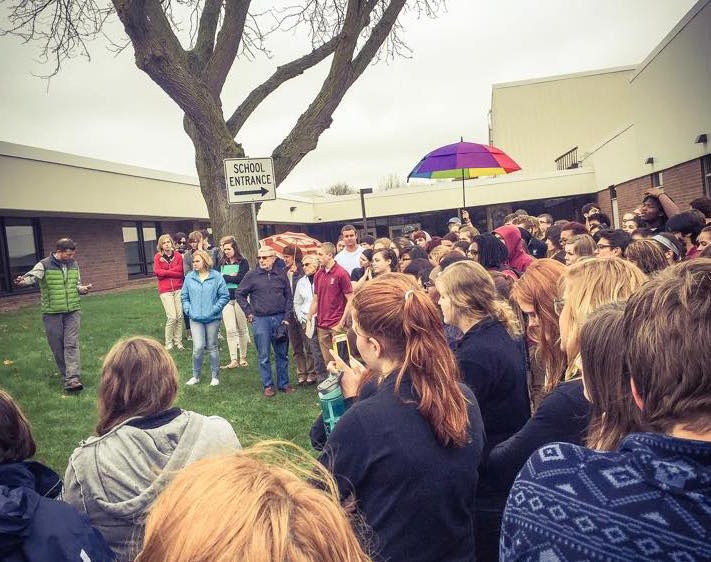 Many of the protesters held signs saying "WWJD," (What Would Jesus Do) or "We Are Not The Gatekeepers To The Kingdom." The protest ended in a prayer.
"I believe in Jesus," McCubbin told BuzzFeed News. "I consider myself religious in that I try to be a beacon of love for everyone I meet. I think that was Jesus' goal; to make sure we love and understand everyone we come into contact with."
Many of the students felt similarly, that not hiring someone solely because they are gay is not true to their religion. "A lot of [discrimination] is rooted in people's fear and discomfort," Mumm told BuzzFeed News, "but I also think the church is very influential on that."
Mumm and the Dowling's guidance counselor are submitting an application Friday to form a Gay-Straight Alliance group in the school. Other students have started an online petition in support of the group.
Mumm said she and her friends may consider asking McCubbin to return to help run the Gay-Straight alliance.
"If I was asked to come back, I would accept," McCubbin told BuzzFeed News, "I would love to be part of the change as well, to help the school and LGBT students go through this transition."