A multi-million dollar lawsuit filed in June accused Nick Gordon, Bobbi Kristina Brown's boyfriend, of assault, battery, and robbery. The suit was amended on Friday to include wrongful death.
The updated suit reportedly alleges that Gordon gave Brown a "toxic cocktail" and put her face down in the cold water of her bathtub, seeking to charge him with counts of wrongful death and "pain and suffering."
The suit was filed by Brown's court-appointed conservator and attorney Bedelia Hargrove with the superior court of Fulton County, Georgia, and demands a trial by jury.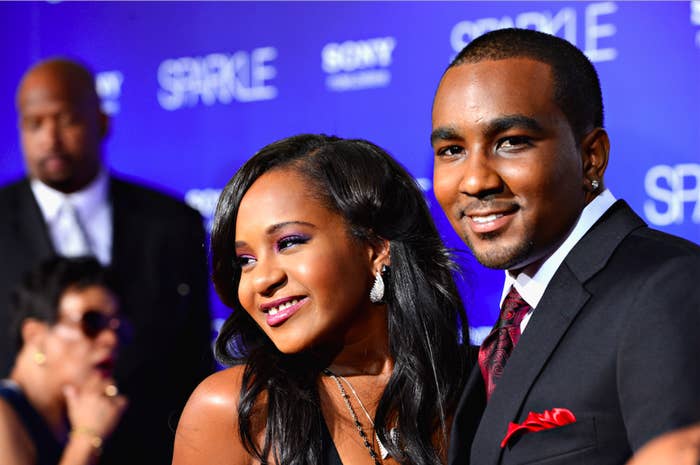 Bobbi Kristina – daughter of Bobby Brown and the late Whitney Houston – died on July 26, six months after she was found unresponsive in a bathtub in her Roswell home. The amended suit reportedly accuses Gordon of causing her death.
The original complaint alleges that Gordon, 25, "committed domestic violence" against Brown regularly, "including punching her in the face, knocking out her tooth, and dragging her upstairs by her hair." It does not specify evidence for these accusations.
The amended lawsuit alleges that around 6 a.m. on January 31 Gordon returned to his and Brown's shared home drunk and on cocaine. Gordon, who the suit alleges often tracked Brown by video and eavesdropped on her conversations, reportedly accused Brown of cheating on him.
After arguing for around thirty minutes in their bedroom and then falling silent, the suit says Gordon "gave Bobbi Kristina a toxic cocktail rendering her unconscious and then put her face down in a tub of cold water causing her to suffer brain damage."
According to the complaint, Gordon reemerged from the bedroom in different clothes, approached a female guest in the home, got into bed near her, laying his head on her ankle, and said, "Now I want a pretty white girl like you."
Around 15 minutes later another guest found Brown face down in the tub, a dustpan lying next to her in the bottom of the tub, according to the lawsuit. Brown was reportedly unconscious with a tooth hanging loosely from her mouth.
After the guest brought Brown's condition to Gordon's attention, the complaint alleges that he shouted "Clean up! Clean up!" and drained the water from the bath tub then joined in with other guests attempting to resuscitate Brown and called an ambulance.
Brown was diagnosed with "global and irreversible brain damage," and six months later, died in hospice care.
The lawsuit was filed and made public hours after it was announced that Brown was in a "deteriorating state" and moved to hospice care.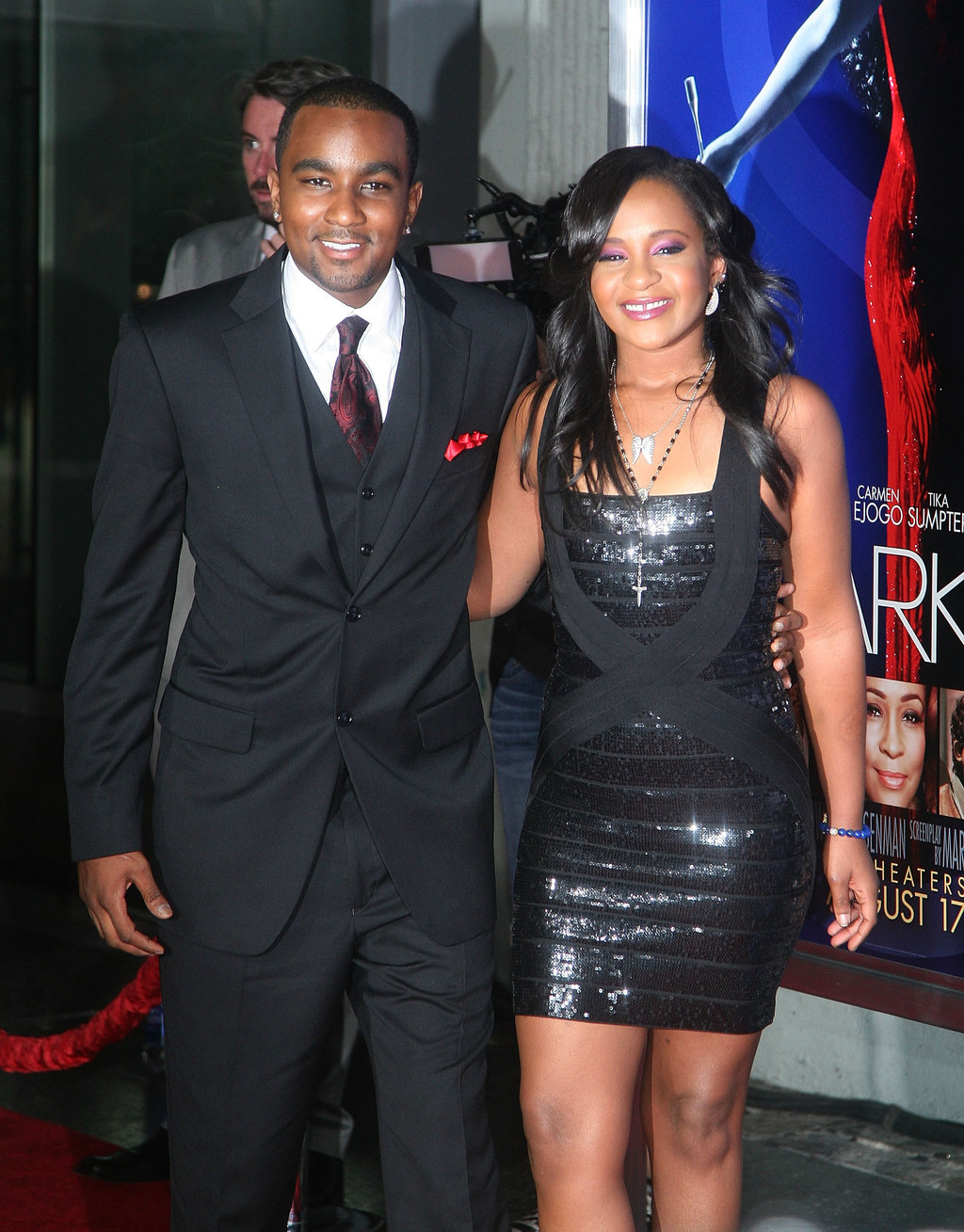 The new suit, which still seeks $10 million from Gordon for each of the five counts, goes into detail about cases of Gordon abusing Brown days before she was found unconscious.
Sometime in the week before January 31, the amended complaint alleges that numerous witnesses saw Gordon punch Brown in the face, breaking the couch she was sitting on and knocking her to the floor.
Gordon then continued to kick her in the side and "hit her in the face until she was bloody" and she lost a tooth, the suit claims. He allegedly attacked her until she was "on the floor screaming and curled up in the fetal position."
Gordon afterward dragged Brown up to their bedroom by her hair, later returning and telling guests that he didn't "do this often."
The original suit claimed that Brown, 22, had confided to an unnamed friend that Gordon "was not the man she thought he was" and had set up a time to discuss this further with the friend the day she was found unconscious.
"I am deeply saddened by the recent death of Bobbi Kristina Brown. I extend my sincerest condolences to all of her family," Hargrove, Brown's conservator, said Friday after amending the suit.
"Consistent with and to the letter of the civil action I initially filed on behalf of Bobbi Kristina, we will continue to pursue justice for her. ... We will leave no stone unturned in seeking justice for Bobbi Kristina Brown."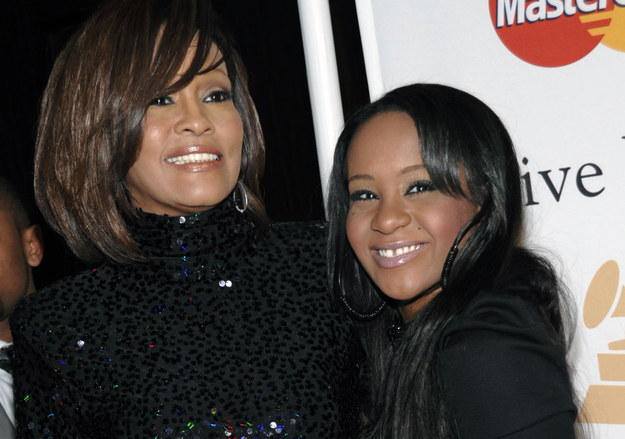 The lawsuit also accuses Gordon of transferring $11,000 from Brown's account after she was in a coma, as well as "infliction of emotional distress" and of misrepresenting his relationship to Brown to more easily attain her funds.
"Prior to 2012," the lawsuit states, Gordon "held himself out to be Brown's surrogate 'brother.' Then, after 2012, when Brown inherited a substantial sum," presumably from her mother, Whitney Houston's, estate, Gordon "assumed the position of Brown's boyfriend."
The suit also addresses the fact that Gordon represented himself in the press and on social media as Brown's husband, when they were in fact never legally married.
The lawsuit alleges that the purpose of this was to "control Brown and limit with whom she could interact," saying that Gordon often answered Brown's cell phone, wouldn't let her make plans without his approval, and "manipulated her bank relationship so he could access her money."
Family and friends of Brown have asked Gordon for the return of the more that $11,000 he transferred from her account, the lawsuit says, but he has refused. The lawsuit demands the return of Brown's "stolen assets" as well as attorney's fees.
The lawsuit cites a restraining order issued by the Fulton County court in 2014 against Gordon for threatening one of Brown's asset trustees with "guns and other violent weapons."
BuzzFeed News has reached out to Hargrove, Brown's conservator, for further comment.
Roswell Police told CNN on Wednesday that they are treating the case as a police investigation.
Gordon was taken in and unofficially adopted by Whitney Houston when he was 12 years old. Brown publicly called Gordon her husband, though no legal documents have been found affirming their marriage.
Gordon is reportedly not allowed in Brown's hospital room, but the day the lawsuit was made public he tweeted an inspirational statement, presumably about Brown.