A celing collapsed during a concert by American DJ Steve Aoki in Oslo, Norway, on Sunday, injuring 15 people.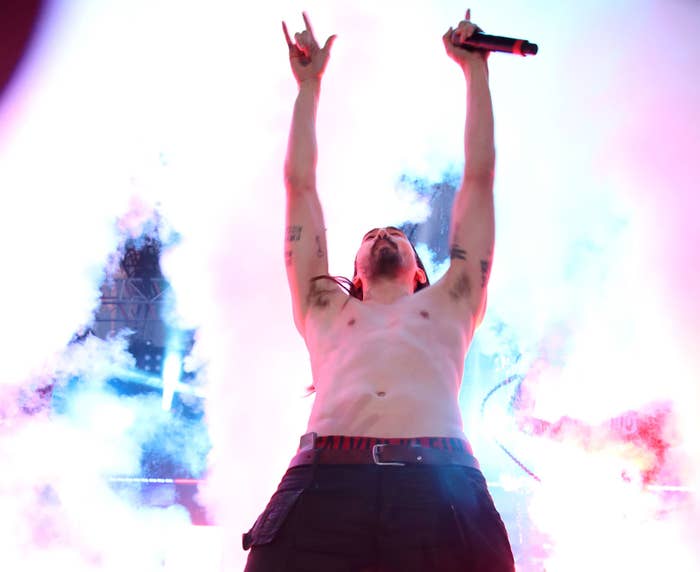 All 15 are receiving medical attention, but no one appears to be seriously hurt, Oslo police said in a press conference.
On the police Twitter account, officers said that a 1.5- to 2-centimeter-thick layer of debris fell from the ceiling while Aoki was performing at the Sentrum Scene music venue, causing more panic than actual injuries.
Around 1,800 students were present at the electro-house DJ's performance when the ceiling collapsed.
"When the #SteveAoki 🎉🎊 #concerts ends because the #ceiling is falling down," one fan wrote on Instagram.
The area was evacuated for fire officials to inspect.
On Twitter, Aoki also paid tribute to those injured.
Aoki made headlines earlier this week when he publicly apologized for breaking a fan's neck while trying to crowd surf from a 20-foot drop during one of his shows in 2013.
The former fan, Brittany Hickman, sued Aoki after he refused to pay her medical bills or refund her for the two months she had to take off of work to recover from her injury.