Every year thousands of people flock to Las Vegas from around the world to watch men and women compete in the World Gay Rodeo Finals.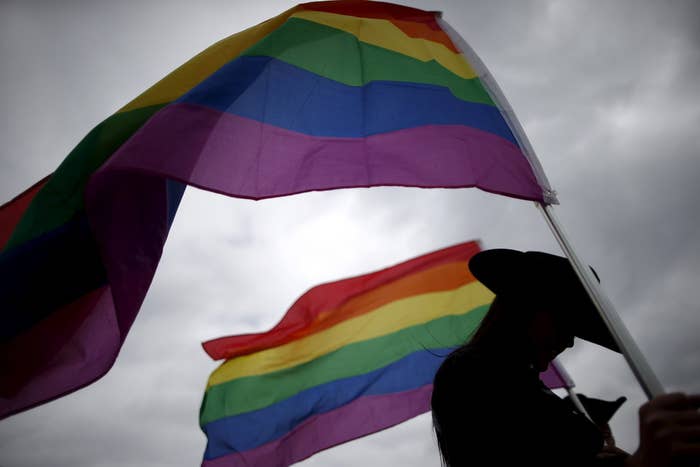 Those competing in the World Gay Rodeo Finals, hosted by the International Gay Rodeo Association (IGRA), are the best of the best from all of the 18 participating regional rodeos, which take place all over America.
The most recent of the regional rodeos was the Diamond State Rodeo, which took place in Little Rock Arkansas in the last week of April, and drew about 75 competitors from all over America, as well as Canada and Australia.
"The great thing about the IGRA is that everyone is pretty much equal," President of the Diamond State Rodeo Association Sandy Bidwell, 68, told BuzzFeed News. "We accept everyone, women, men, and you don't have to own your own horses, steers, or calves to compete. If you're the best at something you're the best at it."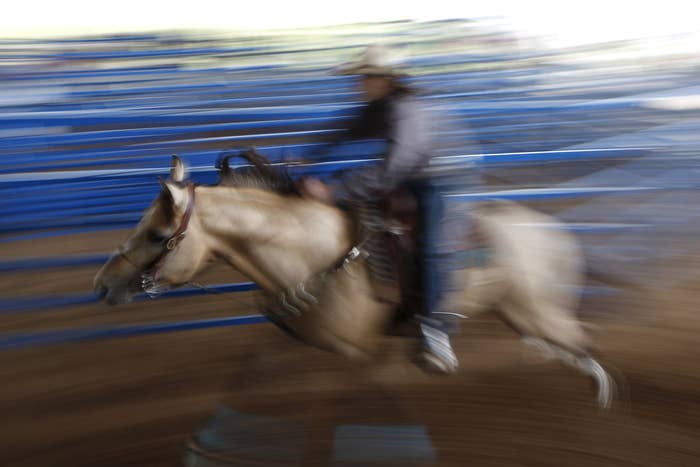 Contestants can compete in 13 different events, including more traditional categories like "bucking bronco" riding, or less traditional ones like "goat dressing" and "wild drag racing."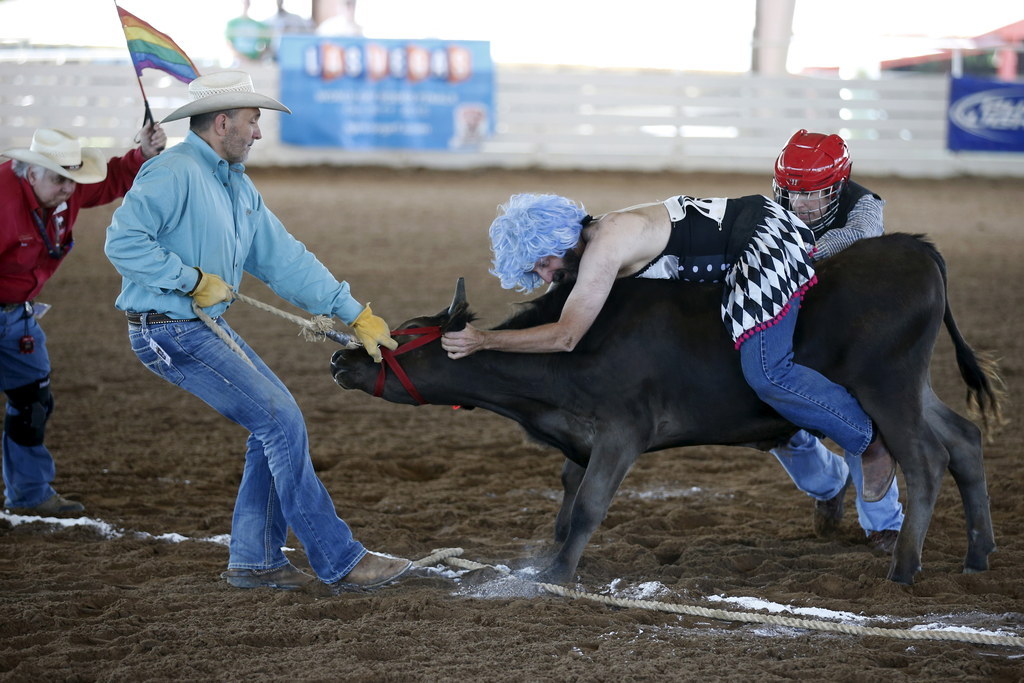 These events, which are unique to the IGRA, instill the fierce competition with an element of silliness while introducing categories that are more humane toward animals than traditional rodeo events.
There's the Wild Drag Race, where a contestant in drag tries to ride a steer across a finish line without falling off. "Goat dressing" serves as a more humane version of the traditional rodeo "goat tying."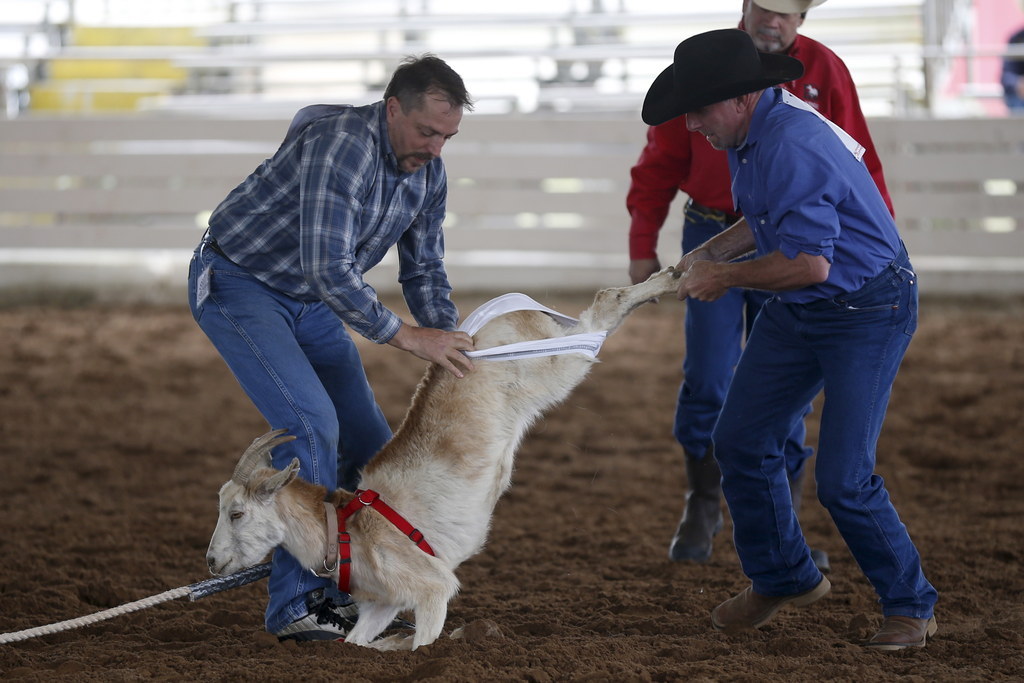 In the "goat dressing" event, contestants attempt to get underwear on a goat as quickly as possible and race back over the finish line.
The IGRA began in 1976 in Nevada, but didn't become an association until it had developed chapters in Colorado, Texas, California, and Arizona. By the '90s, 27 states were involved, though the number has since reduced to 18.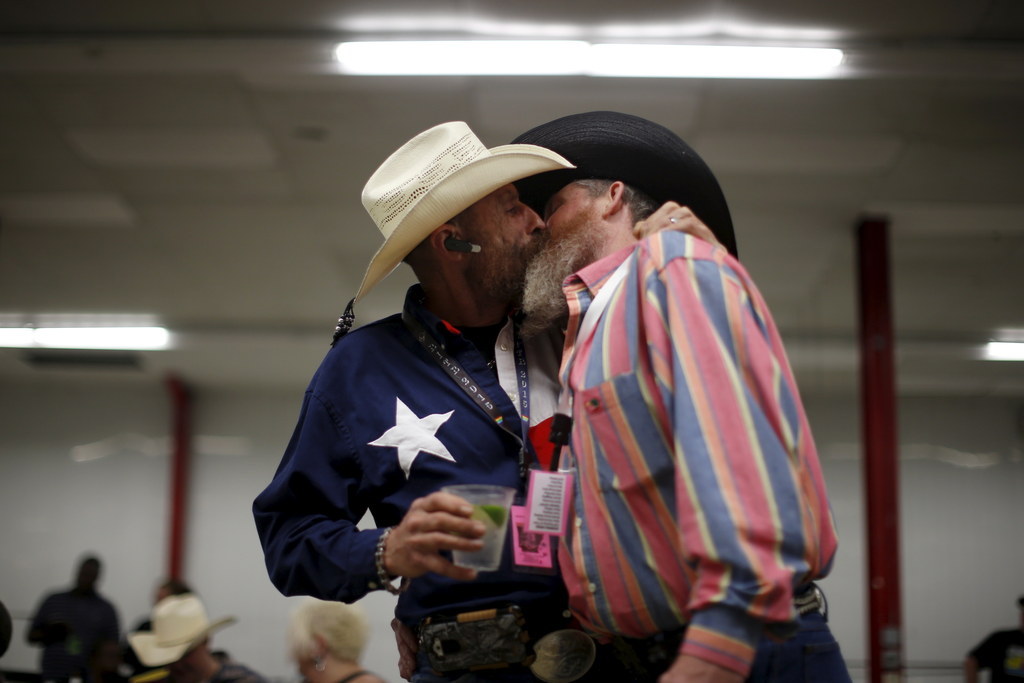 "We started because there were lots of people who wanted to participate in rodeos but couldn't," Bidwell, who has been with the Association since 1994, told BuzzFeed News. "But we lost a few for similar reasons. ... Most of our people are not 'out,' and when they got 'out,' that's when a lot of the hassle started."
Bidwell said a lot of the participants who left the association were "professional gays or governmental gays," and when their colleagues found out they were part of the association, it began to cause a problem.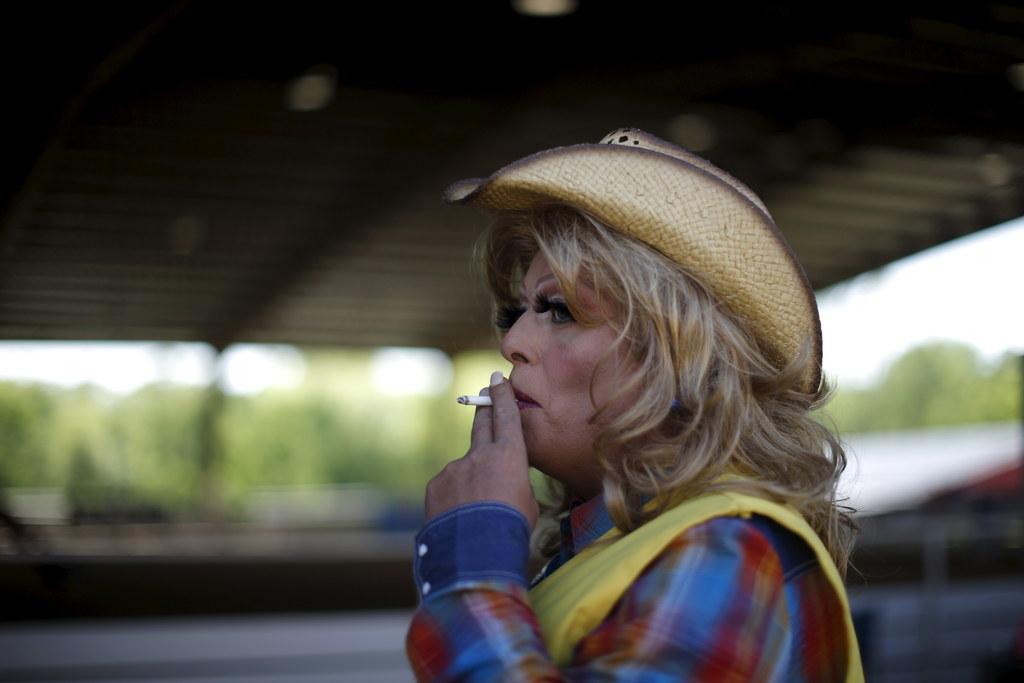 The IGRA donates all of its proceeds to causes and charities, including ones focused on HIV care, battered women's shelters, and animal rights organizations.
Each chapter gets to choose its own causes to donate to. Bidwell, who is a veteran, managed to raise $10,000 toward a number of charities related to PTSD this season, including one that provides horse riding therapy for those with the disorder.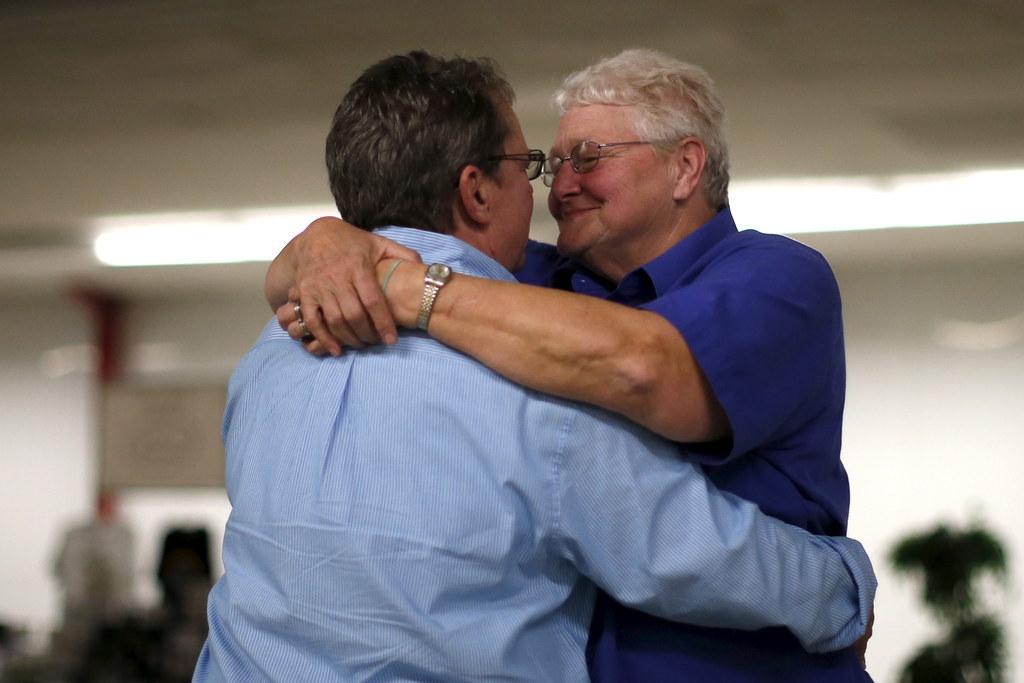 The IGRA has chapters in 10 of the 13 states where gay marriage is still illegal.
Bidwell said that many of the rodeo's staff and participants are married to one another, whether gay marriage is legal in their state or not.
"There's no doubt in my mind that [marriage equality] is going to happen, and I'd rather it happened sooner, but it's not gonna change the world," Bidwell said. "There are a lot of people against us, but if they just left us alone their lives wouldn't change one bit."
The Rodeo Associations often sell equal marriage paraphernalia at their events and participate in local gay pride marches, but the primary focus remains on rodeo.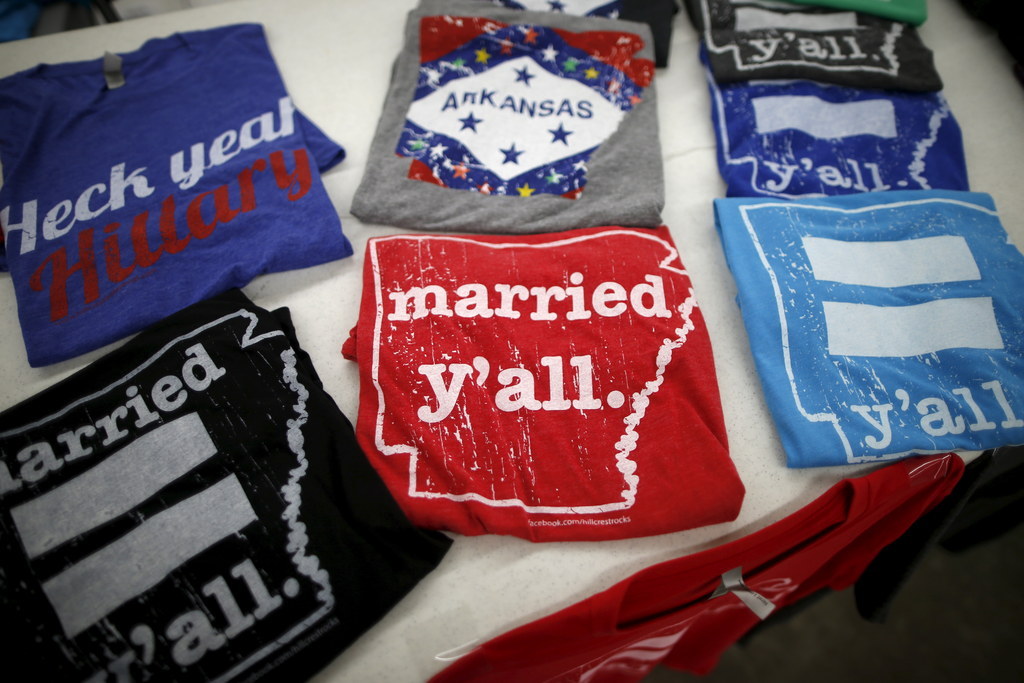 For decades, the Diamond State Rodeo Association in Arkansas was told not to advertise for their events because they would get protestors or threats, Bidwell said.
This year for the first time, they advertised with "articles in the local newspaper, we were on TV at noon instead of the 6 a.m. spot that no one watches," but, Bidwell said, there was not a single protestor.
She described the IGRA community as more that just a rodeo association but "a family within a family."
"Even though we're not always in the same place, we always keep in touch. If someone has a problem, we all have a problem."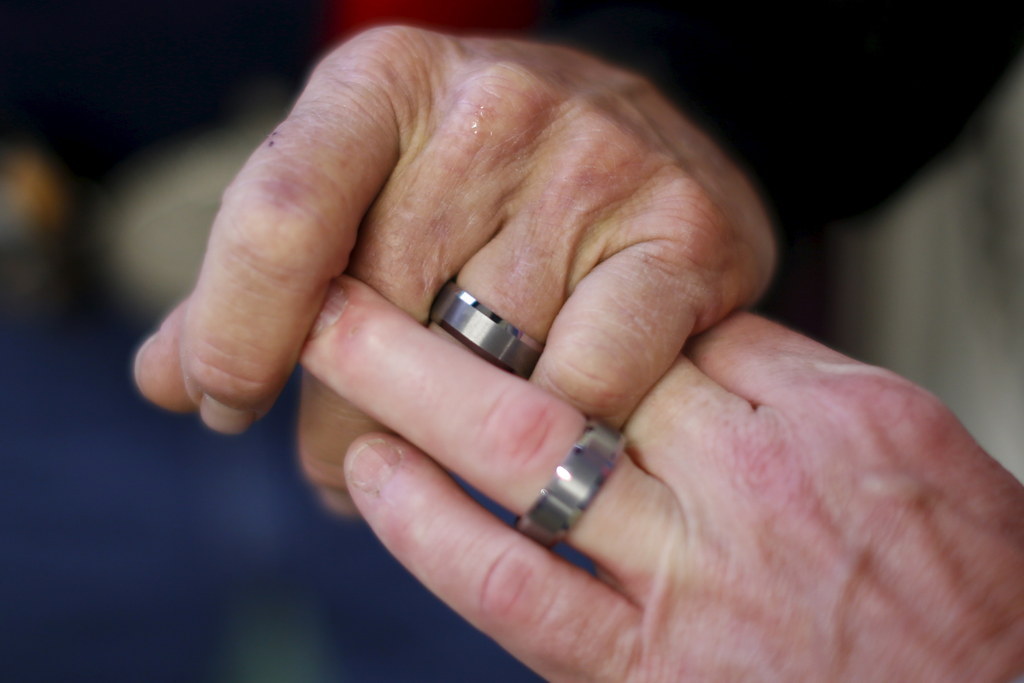 "As far as gay rights go, we'd be happy to get all this crap over with," Bidwell told BuzzFeed News. "But the truth is, the angrier they get at us, the more free advertising we get. I say, bring 'em on."