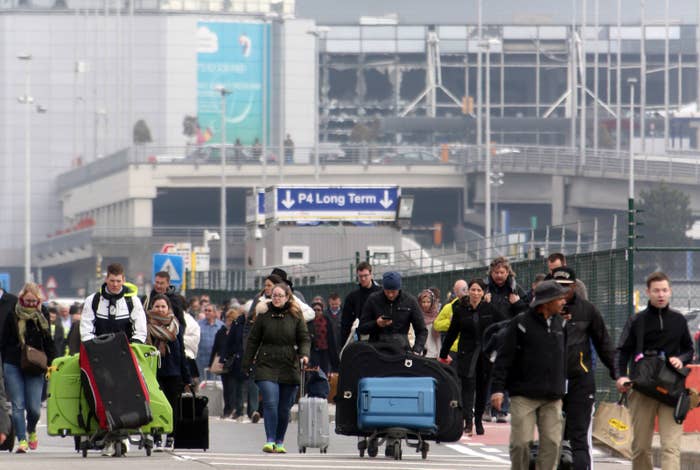 Tuesday morning at Brussels Airport could have been deadly for Ellen Eato had she not arrived an hour early.
In an interview with BuzzFeed News hours after a pair of explosions hit near her check-in desk — killing at least 11 and injuring scores more — Eato described a scene of panic as thousands of people poured out of the airport.
After arriving early for a flight to Philadelphia, Eato had spent the extra time wandering around the terminal and browsing the shops. She didn't hear the explosions but soon came to realize something was wrong as she started to stroll back to her gate.
"At first I saw a few girls walking really quickly toward me, crying and talking on their phones," Eato, a Philadelphia native who had just moved to Antwerp with her husband, told BuzzFeed News.
They were soon joined by a large crowd rushing toward the back of the terminal.
"I felt like I was swimming against the current," Eato said.
Eventually, she gave up and pressed up against a wall as the crowds flocked past and shopkeepers closed their stalls. Airport officials started yelling at people to drop their bags and evacuate immediately.
About an hour later, another explosion would strike Maelbeek metro station in Brussels, killing at least 20.

Eato said she and hundreds of others were ushered out of a back exit, down concrete stairs, and onto the tarmac, where they waited "basically underneath the planes" as more people assembled. Blankets were handed out and wrapped around small children who huddled in the chilly morning air. One man held his ear as if it hurt from being too close to the explosions, Eato said.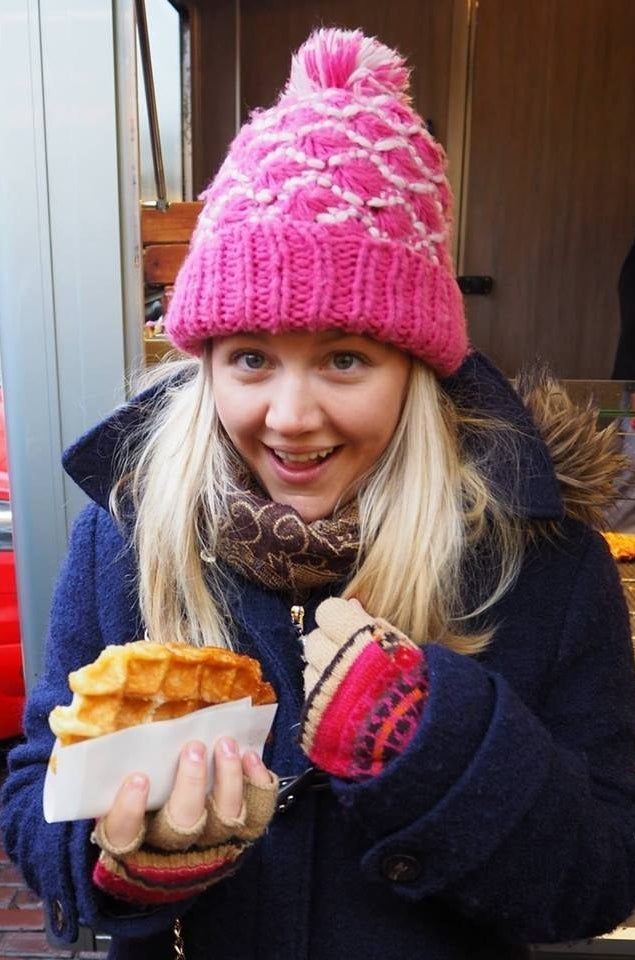 Eventually, they were bused to an empty airplane hangar to join "a couple thousand people" who were passing around water and blankets and scrounging up bubble wrap to lie down on, Eato said.
She was only able to make it out hours later after taking a police-escorted shuttle to a nearby, nonfunctional train station, where friends picked her up.
"I don't really know how to react right now — I don't feel anything," Eato told BuzzFeed News from a friend's house as she waited for her husband.
"I haven't eaten in almost nine hours, but I don't feel hungry," she added. "My friend poured me a glass of water before he went back to work, and I'm just sitting here looking at it.
"Really, what I'm thinking about is how lucky I am my husband dropped me off at the airport early. It would have been very bad timing if not."