Justin Timberlake's Instagram comments are being flooded with critical comments calling for him to "apologize" after his breakup with Britney Spears was reexamined in a recent documentary.
Framing Britney Spears was released last Friday to critical acclaim. The film documents Britney's ascent to fame, focusing on the misogyny and paparazzi intrusion that defined much of her career, before delving into the current #FreeBritney movement.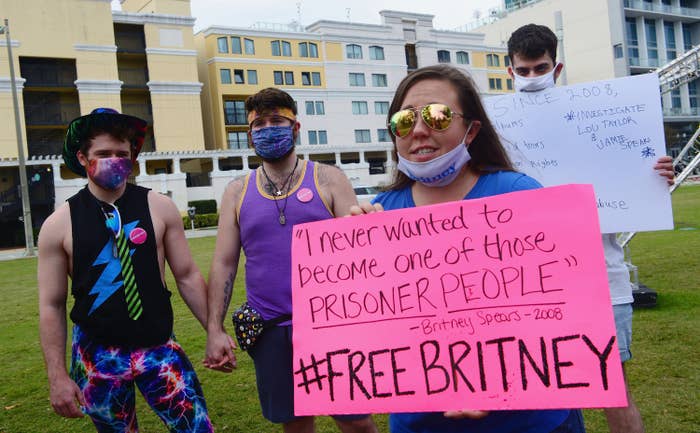 And while there were several uncomfortable moments in the documentary, perhaps the most unpleasant was the section detailing her relationship and breakup with Justin Timberlake, which exposed the level of criticism she endured at the time.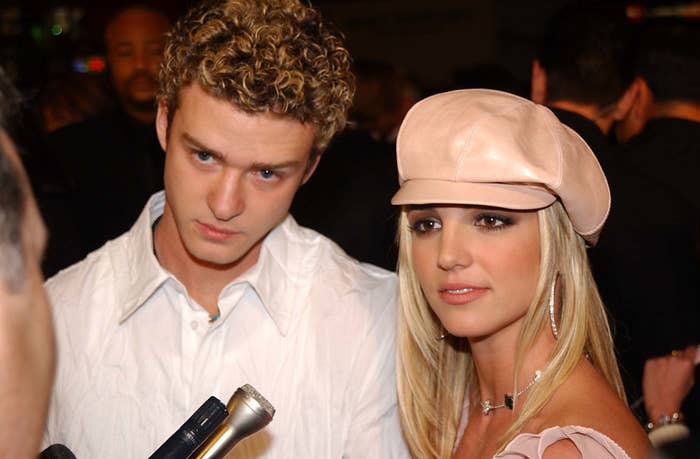 Britney and Justin dated for three years before splitting in 2002. The documentary features several pivotal moments following their breakup.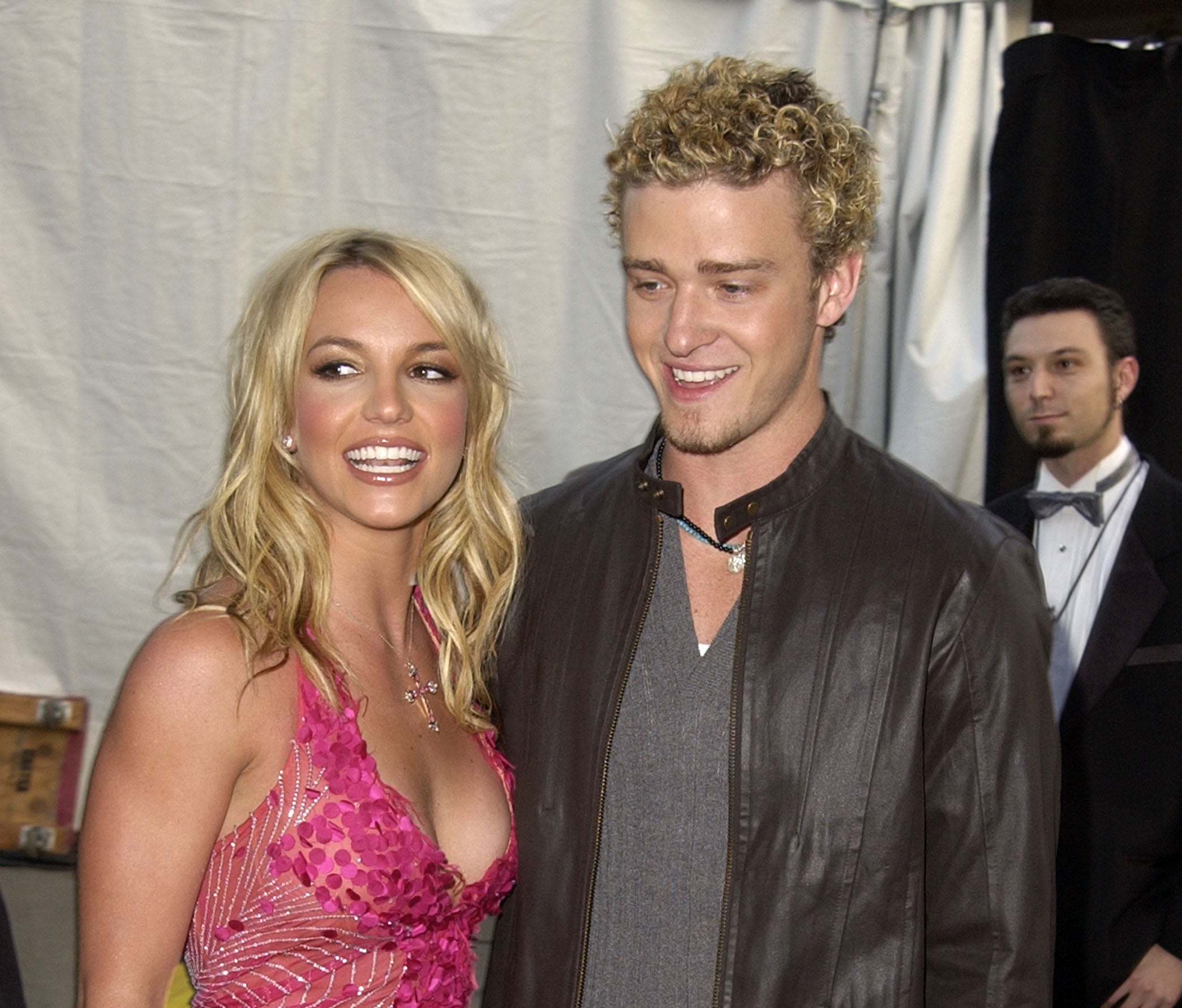 First, we're reminded of the video for "Cry Me a River," which included a literal Britney look-alike alongside lyrics about infidelity, and stoked the narrative building in the media at the time that she'd been unfaithful.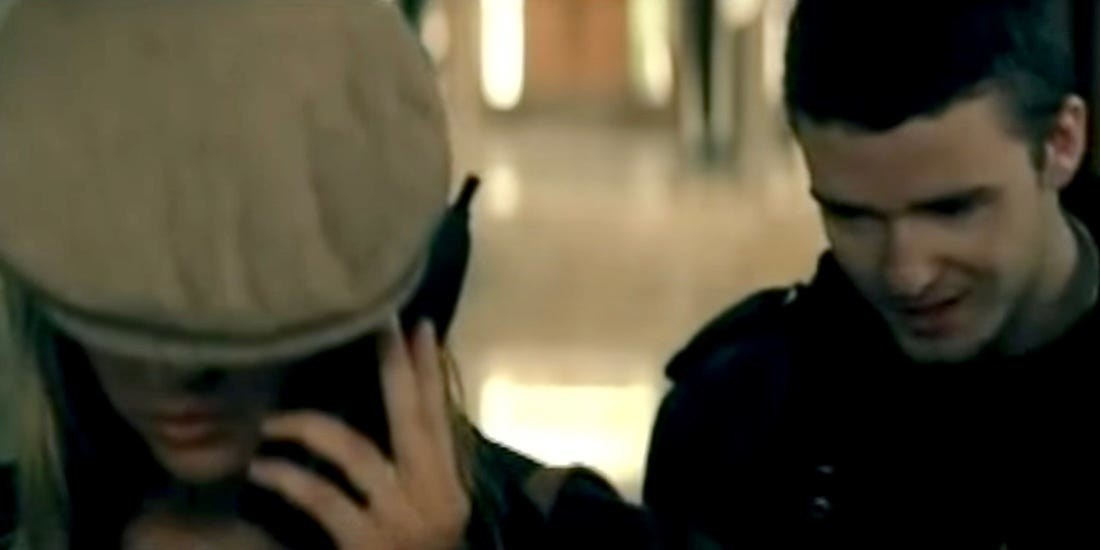 Then we see Britney sitting down for an interview with Diane Sawyer where she's solely blamed for the breakup.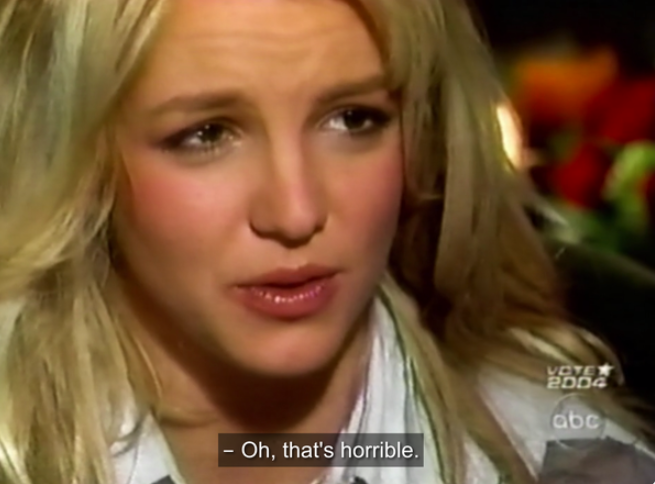 And we also see Justin bragging about having sex with Britney in multiple interviews, with the documentary accusing him of "weaponizing" the breakup to boost his own career.
Many viewers of the documentary took to Twitter to express outrage over the way Justin behaved in the wake of the split, and the misogyny at the root of the public's response to Britney.
But now people have started addressing Justin directly, swarming his recent Instagram posts with comments calling on him to publicly apologize to Britney.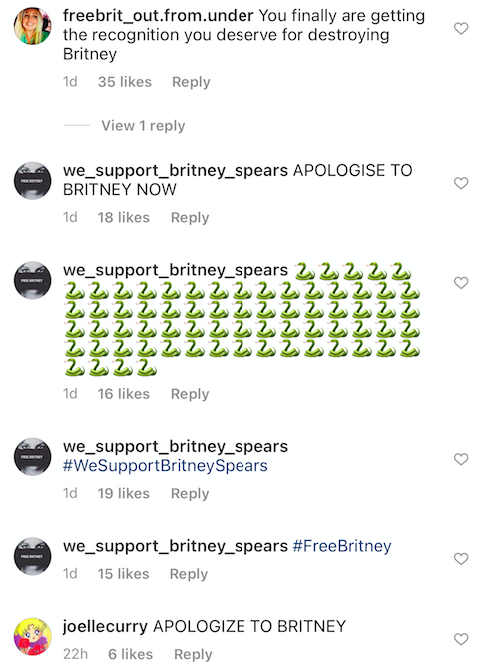 "So disgusted after watching #FramingBritneySpears," one fan wrote. "Everybody owes her an apology including you. She needed help and everyone tore her down."

"Even if you didn't know any better when you were young, or never meant to harm Britney, you still owe her an apology," another said. "You should speak out. It's the right thing to do."

"Slut shaming Britney to launch your solo career? Was that necessary?" another asked.

"Imagine just sitting back and watching what happened to someone you swore you loved and who was the very muse for all your hit songs and doing nothing," another person wrote.

In fact, his most recent three Instagram posts are now flooded with thousands of negative comments.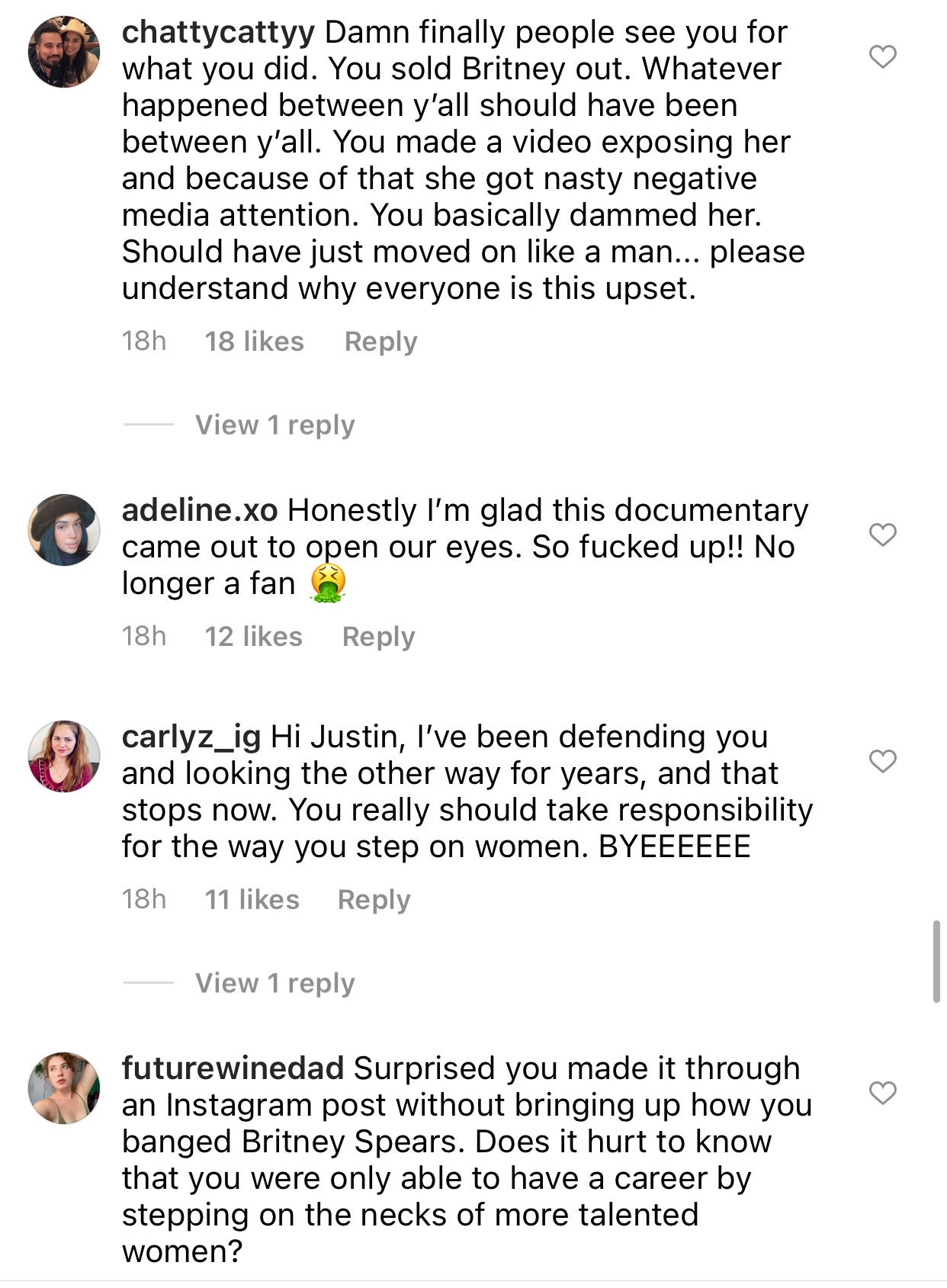 A spokesperson for Justin Timberblake has been contacted for comment.