Chrissy Teigen has revealed that her third baby, Jack, would have been born this week as she opened up about her grief on Twitter.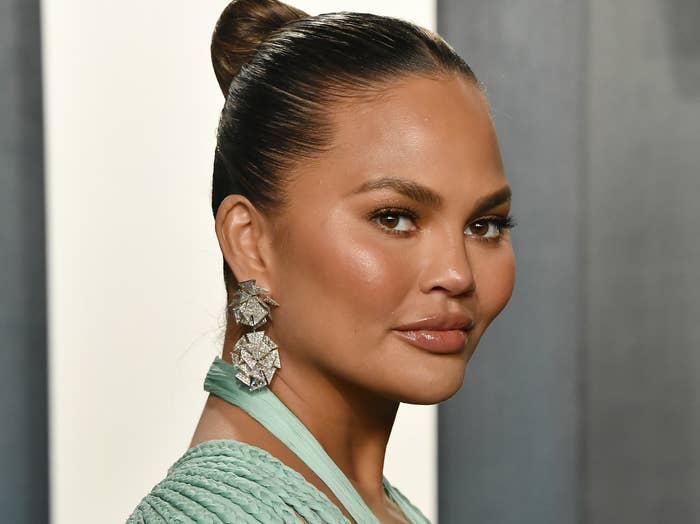 Chrissy and her husband John Legend lost Jack at the end of September after weeks of pregnancy complications and excessive bleeding that led to her being hospitalized.
"We are shocked and in the kind of deep pain you only hear about, the kind of pain we've never felt before," Chrissy wrote on Instagram alongside a series of devastating photos of herself with John and their son in hospital.
"We were never able to stop the bleeding and give our baby the fluids he needed, despite bags and bags of blood transfusions," she went on. "It just wasn't enough."
"We never decide on our babies' names until the last possible moment after they're born, just before we leave the hospital," she continued. "But we, for some reason, had started to call this little guy in my belly Jack. So he will always be Jack to us. Jack worked so hard to be a part of our little family, and he will be, forever. To our Jack — I'm so sorry that the first few moments of your life were met with so many complications. That we couldn't give you the home you needed to survive. We will always love you."
Since then, Chrissy has been open about struggling to come to terms with her loss, revealing in November that she was in a "grief depression hole."
She went on to announce in December that the complications, which she also experienced during her other pregnancies, meant she would "never be pregnant again."
"I love being pregnant, so so much," she wrote on Instagram. "And I'm sad I never will be again."
And Chrissy has now revealed that she's undergoing surgery for endometriosis — a chronic reproductive condition that occurs when tissue similar to, but not the same as, the uterine lining grows elsewhere in the body.
And in tweets announcing the surgery, Chrissy revealed that not only was Jack's due date this week, but the symptoms of her condition remind her of him.
"My little Jack would have been born this week so I'm a bit off," she wrote on Twitter.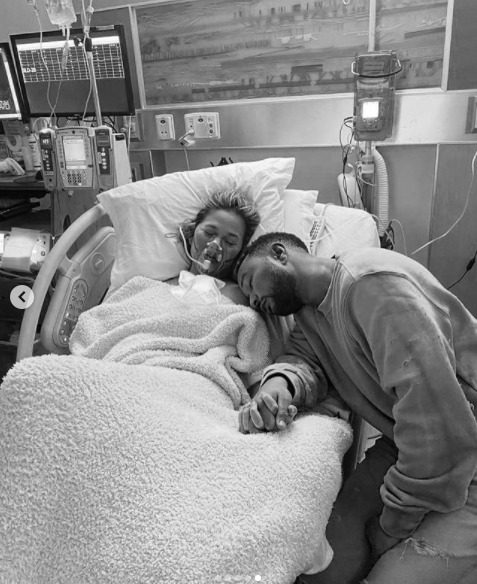 "I truly feel kicks in my belly, but it's not phantom," she added. "I have surgery for endometriosis tomorrow...but the period feeling this month is exactly like baby kicks. Sigh."
Chrissy went on to share a video of the stomach spasms she's been experiencing and said she pretends it's Jack "saying hi."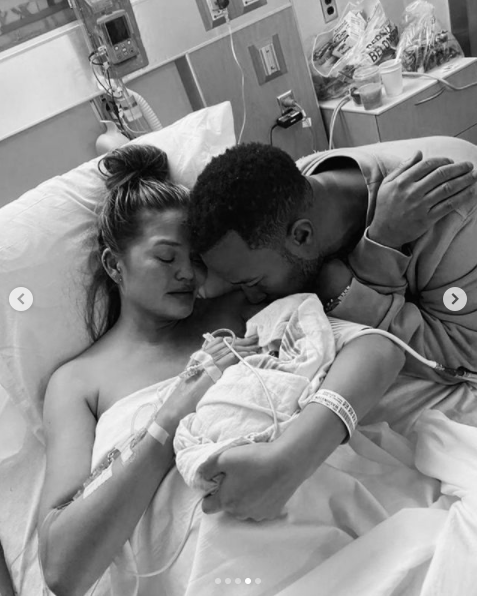 "Look at this," she wrote. "I'll pretend it's him saying hi — it never stops."
Chrissy's tweets come just weeks after she opened up about still having a bump, and the sadness she feels each time she looks at it.
"Even though I'm no longer pregnant, every glance in the mirror reminds me of what could have been," she wrote in the caption of this photo on Instagram. "And I have no idea why I still have this bump, honestly. It's frustrating."
"But I'm proud of where this entire journey took my body and mind in other ways," she added. "I am lucky to have two amazing little ones who are transforming into big little people more and more every single day."