X-Men Actress Finds Creepy Children's Book In Her Bedroom
Famke Janssen called the police after a copy of The Lonely Doll mysteriously appeared on a shelf near her bed.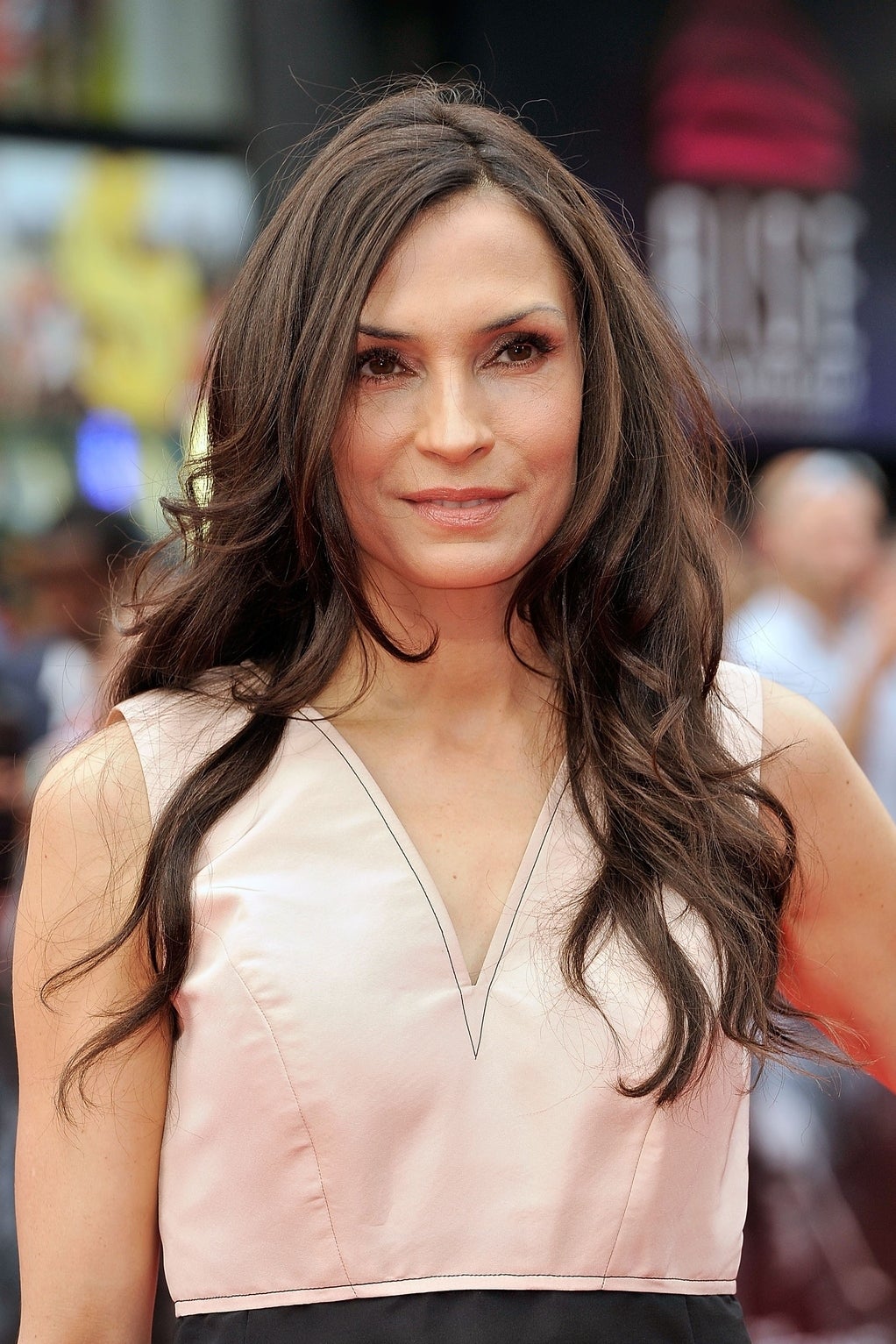 Dutch actress Famke Janssen says someone broke into her Manhattan apartment and placed a children's book called The Lonely Doll on a shelf beside her bed. Janssen told police that the book was not hers and that she had not given anyone else access to her penthouse.
On Thursday, The New York Post reported that police have not found any evidence of a break-in. A source told the paper that there were no suspicious people seen on the building's surveillance footage, there were no signs of forced entry in the home or from the penthouse roof, and, weirdly, no fingerprints on the book. Police confirmed to the Associated Press that the apartment wasn't in disarray and it wasn't clear if anything was taken, adding that the investigation was ongoing.
The Lonely Doll was published in 1957 and is about a doll named Edith who makes friends with two Teddy Bears. The book created some controversy when it was first published due to a scene wherein "Mr. Bear" spanks Edith for misbehaving. A 2004 New York Times article about the book's legacy -- titled "The Unsettling Stories of Two Lonely Dolls" -- summarizes the story:
The first, and best-known, title introduces Edith, who lives desperately alone in a grand New York mansion, and who one day finds that two teddy bears, apparently father and son, have come to live with her. The book's climax -- and one reason modern mothers may be of two minds about reading it to their daughters -- occurs when Mr. Bear returns to find Edith and Little Bear playing dress-up, complete with lipstick, jewelry, high heels and a cheeky message about Mr. Bear in lipstick on a mirror. A spanking follows, and Edith cries, terrified that the bears will go away and leave her alone again. (After an apology, Mr. Bear says he will stay forever, but Edith's anxiety resurfaces in later books.)