Pope Francis Celebrates Mass In Washington, D.C.
The pope canonized Junipero Serra, a Spanish-born Franciscan missionary, at the Basilica of the National Shrine of the Immaculate Conception. BuzzFeed News reporters Ellie Hall and John Stanton are reporting from outside the basilica in D.C.
Pope Francis finished his mass at the Basilica of the National Shrine of the Immaculate Conception shortly after 6 p.m. ET.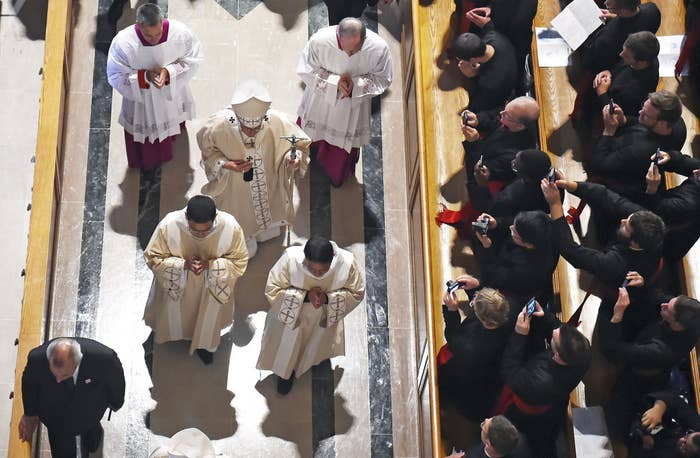 Hundreds of people, including U.S. senators, gathered outside the basilica in anticipation of the pope's mass at 4:15 p.m. ET.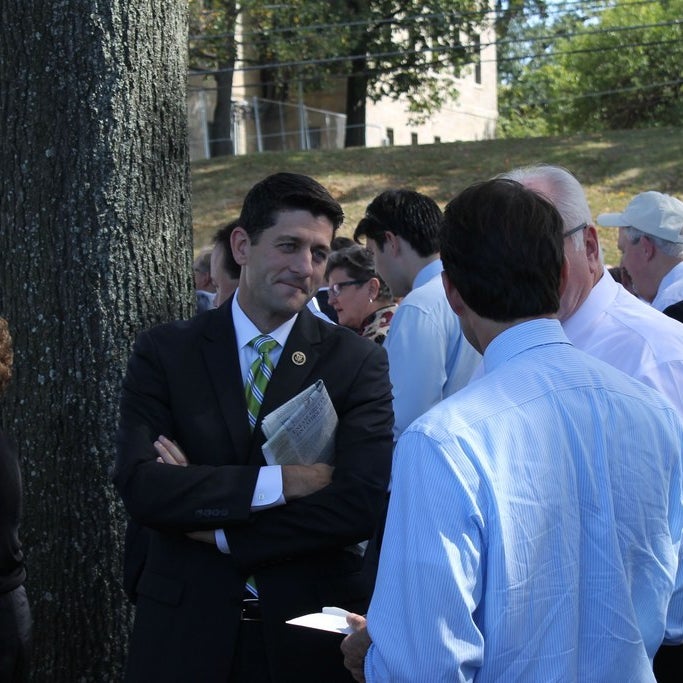 During mass, the pope canonized Junipero Serra, a Spanish-born Franciscan Friar, elevating him to sainthood.
Saint Serra, who was born in Spain, founded a number Spanish missions in California between San Diego and San Francisco in the late 18th century.
People also gathered to watch the mass in the ruins of California's Mission San Juan Capistrano, which Serra helped to build in 1776. The mission's Great Stone Church was destroyed in an 1812 earthquake.
Earlier on Wednesday, Francis addressed bishops gathered at St. Matthew's Cathedral in Washington D.C. shortly after a parade around the White house.
The Pope praised the bishops for "the courage with which you have faced difficult moments in the recent history of the Church in this country without fear of self-criticism and at the cost of mortification and great sacrifice."
He appeared to refer to the sexual abuse scandal of the church, saying, "I realize how much the pain of recent years has weighed upon you and I have supported your generous commitment to bring healing to victims – in the knowledge that in healing we too are healed – and to work to ensure that such crimes will never be repeated."
He spoke on the many challenges faced by society today: "The innocent victim of abortion, children who die of hunger or from bombings, immigrants who drown in the search for a better tomorrow, the elderly or the sick who are considered a burden, the victims of terrorism, wars, violence and drug trafficking, the environment devastated by man's predatory relationship with nature..."
He urged the U.S. to "not be afraid to welcome immigrants" — a topic he said was close to his heart.
"Now you are facing this stream of Latin immigration which affects many of your dioceses," the pope said. "Not only as the Bishop of Rome, but also as a pastor from the South, I feel the need to thank and encourage you."
He acknowledged that the country will be "challenged by [the immigrants'] diversity" but said that they "possess resources meant to be shared."
"I am certain that, as so often in the past, these people will enrich America and its Church."
Earlier in the day, the pope greeted crowds during his parade in D.C.