If You Pull A Gun On This Virginia Pizzeria You Will Not Get Arrested, You Will Get A Discount
Customers who come into the restaurant with a gun or a concealed handgun permit get a 15% discount. (via The Virginian-Pilot )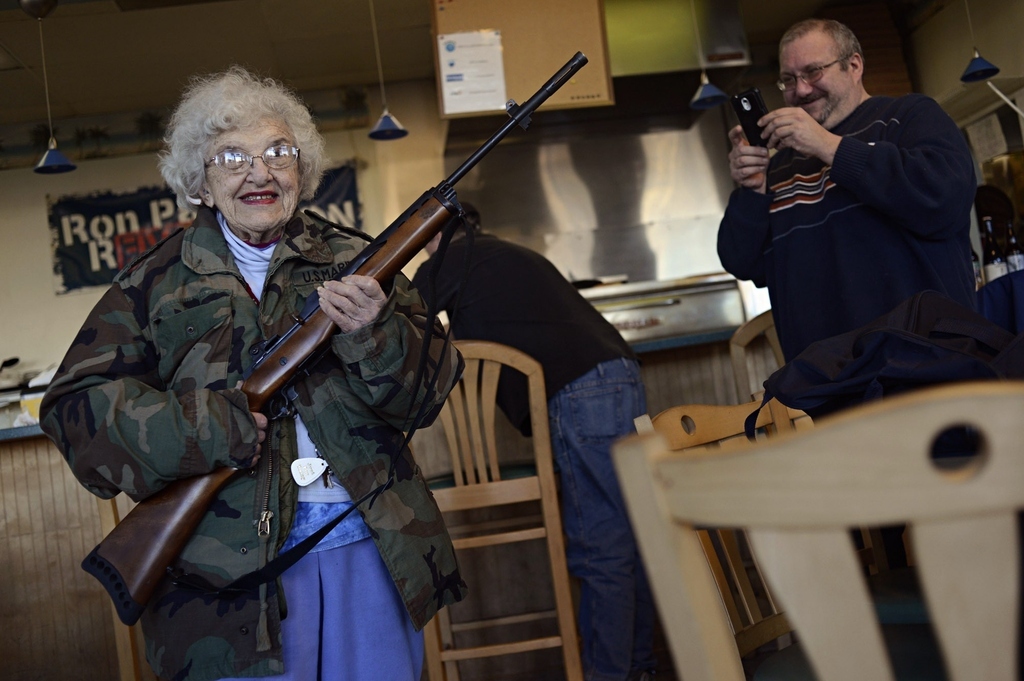 A pizza restaurant in Virginia Beach is offering a 15% discount to customers who walk in with a firearm or concealed handgun permit.
Jay Laze, the owner of All Around Pizza, told The Virginian-Pilot that he got the idea from an ice cream shop in Utah that offered a similar discount in support of the Second Amendment.
"I thought it was a great idea and I was wondering why nobody here was doing it," Laze told WTKR-TV. "It should be happening all around the country."
"All they have to do is show me that they're carrying a weapon or they can show me their concealed weapons permit and they can get the discount," he said. A gun owner himself, Laze makes a point to hire pizza delivery drivers who openly carry a firearm.
Eighty percent of the restaurant's customers have taken advantage of the discount since it began. One customer even brought in an AK-47.
"It's not so ordinary to see people in Virginia openly carry a firearm into a store or shop," Virginian-Pilot photographer Amanda Lucier told The Huffington Post, adding that she didn't find the restaurant's discount and subsequent popularity odd. "If you supported recycling, you would go to a place that really supported recycling."
Business has been booming since All Around Pizza introduced the gun owner discount. Laze told the Pilot that he'd thought about offering the discount for a limited time, but "it might be permanent if people like it that much."