Two Bacon-Loving Couples Went Whole Hog And Got Hitched At A Bacon Festival
The couples vowed to love each other "in good times and bacon" at the Blue Ribbon Bacon Festival in Iowa.
Not one but TWO couples tied the knot Saturday at the Blue Ribbon Bacon Festival in Des Moines, Iowa, pledging to love each other in "good times and bacon."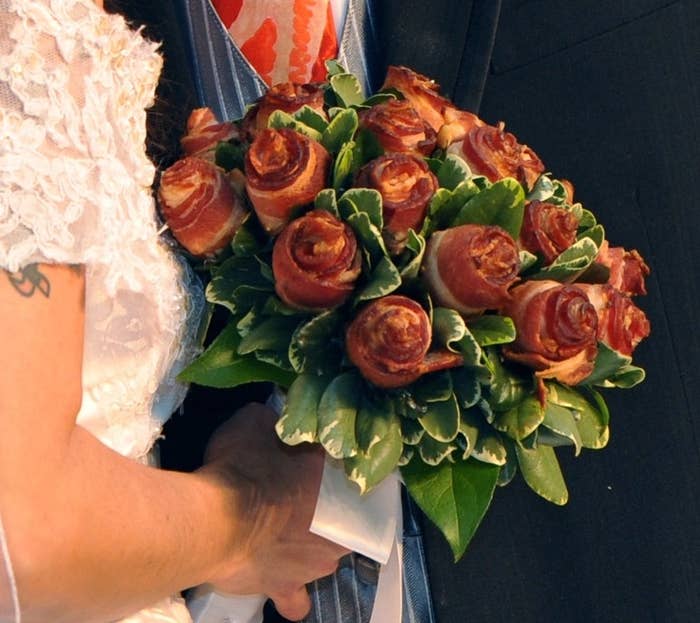 The first happy couple, Tricia Snider and Tom Watson, decided to wed at the festival after the bride-to-be learned that "Viva Las Bacon" was this year's theme. "I said, 'Sweet, we love bacon,' " Snider told The Des Moines Register.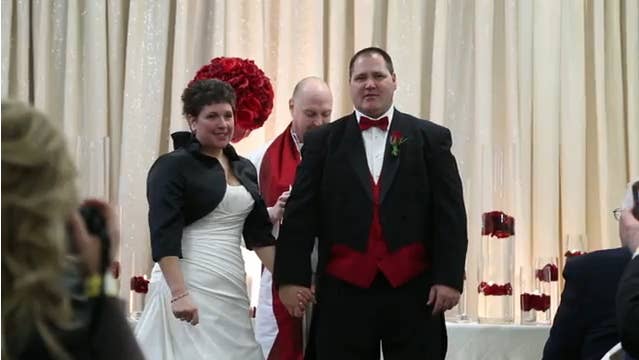 Watson said that his bride was one of the great loves of his life, joking, "She's second only to bacon."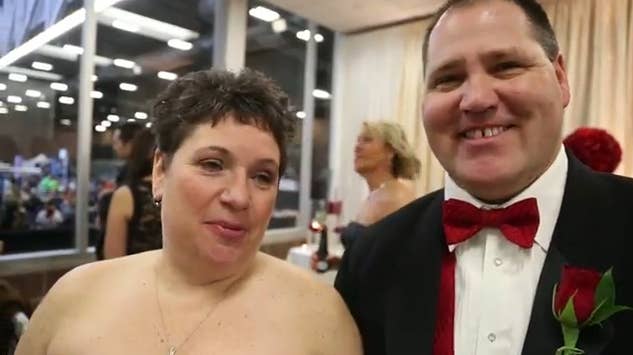 Their ceremony was officiated by Adam Poch, former Big Brother contestant and host of the Travel Channel's Bacon Paradise, who had a bacon-themed wedding himself last year.
The second couple, Craig Rouch and April Davila, were married a few hours later in the festival's public arena.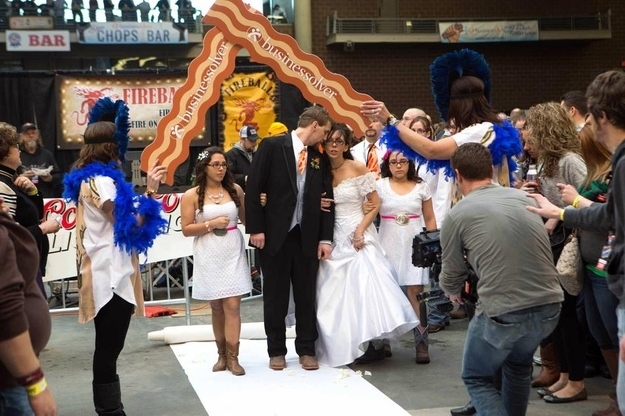 The lovebirds competed against dozens of couples to have their wedding at the Bacon Festival.

Davila was given away by Bacon Fest organizer Brooks Reynolds, who wore a bacon-printed suit.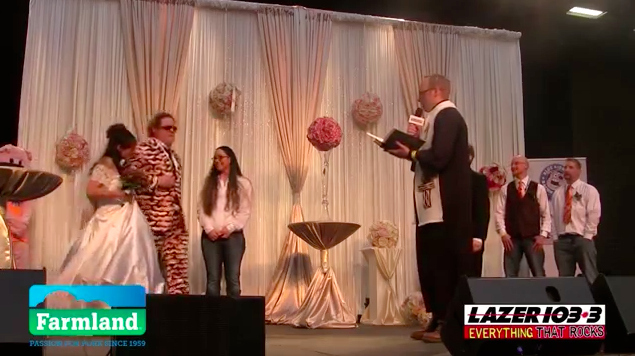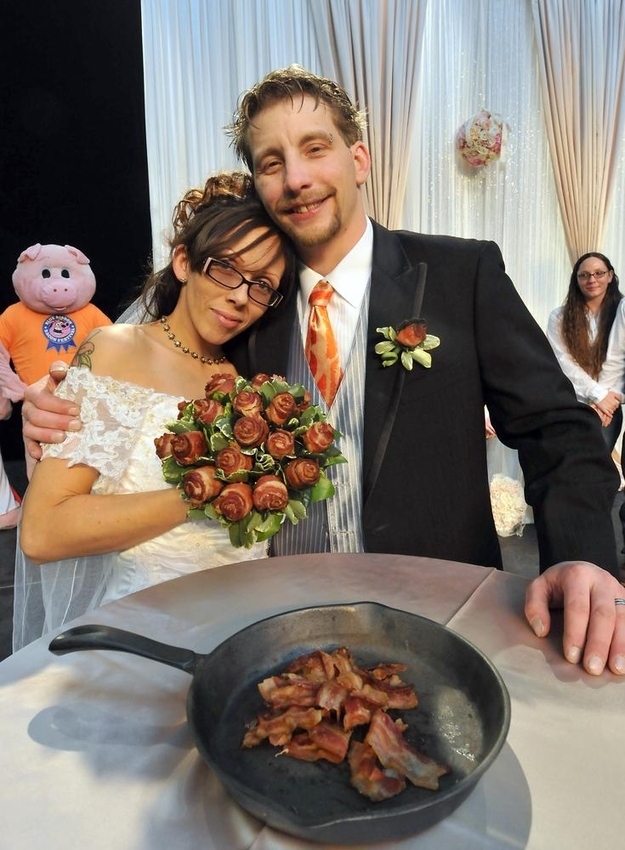 After the ceremony, the crowd pelted the happy couple with celebratory bacon bits...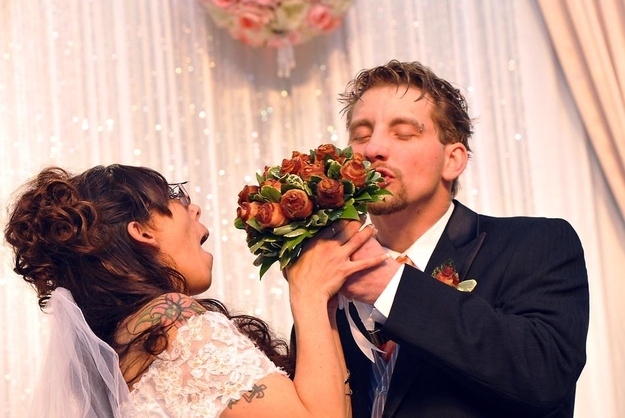 And Davila threw her bacon-quet to an eager (and possibly hungry) bunch of ladies.
Congratulations to the happy couples! May your bacon always be crispy.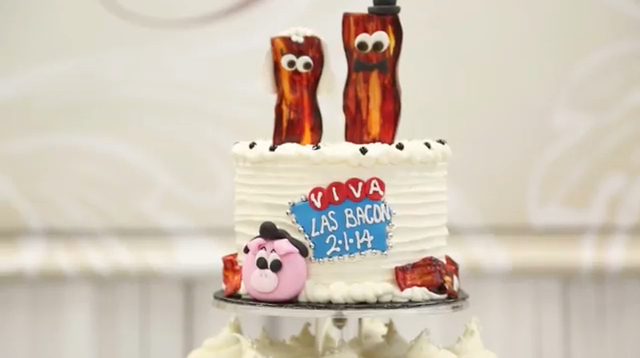 Ron Swanson also sends his best wishes.