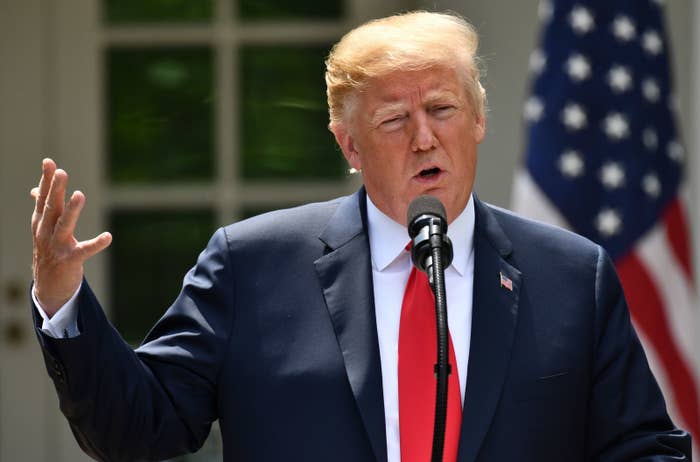 President Donald Trump said Thursday that he may invite North Korean leader Kim Jong Un to the United States if their summit in Singapore next week goes well.
"I think that could happen," he said in response to a reporter's question.
Speaking during a joint press conference with Japanese Prime Minister Shinzo Abe, Trump said he thought that the invitation to visit the US would be "well received" and that the North Korean leader "will look at it favorably."
The president says he hopes to make a deal with Kim and perhaps even normalize relations between the two countries.
"All I can say is I'm totally prepared to walk away [from a deal with North Korea]," he said. "I did it once before. You have to be able to walk away."
"I hope it won't be necessary to walk," he added. "I really believe that Kim Jong Un wants to do something that is going to be great for his people and also great for his family and great for himself."
When asked if he would invite Kim to the White House or to his Florida estate, Mar-a-Lago, Trump joked, "Let's start with the White House."
Trump is scheduled to meet with the North Korean leader in Singapore on June 12.