Instead of images of dead bodies, in what appears to be its latest news release, ISIS's media team has posted images of children receiving vaccines.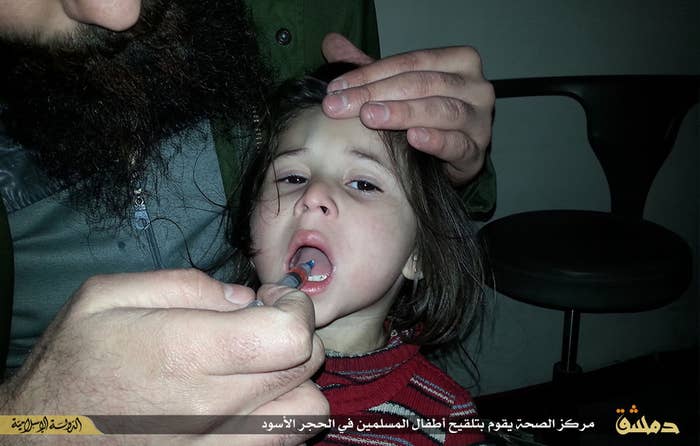 The pictures — which were posted onto nasher.me, an easy upload website that has posted many images appearing to have been taken inside ISIS-controlled areas — claim to show children being vaccinated in the Damascus suburb Al-Hajar al-Aswad.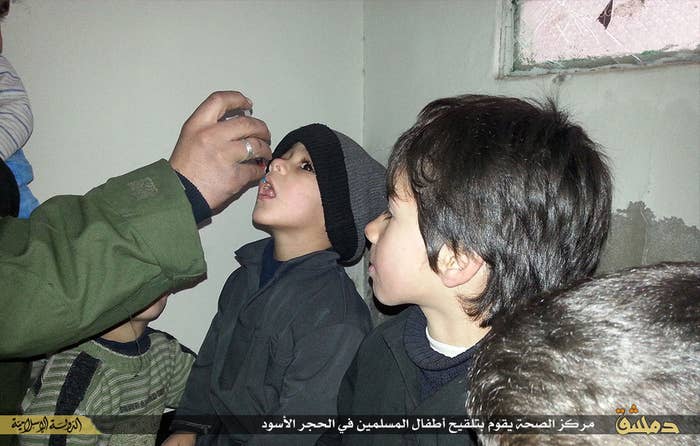 Although Damascus isn't under total ISIS control, experts from the Brookings Institute and the Institute for the Study of War say the group has maintained strongholds in the city's southern suburbs, including where these photos were allegedly taken.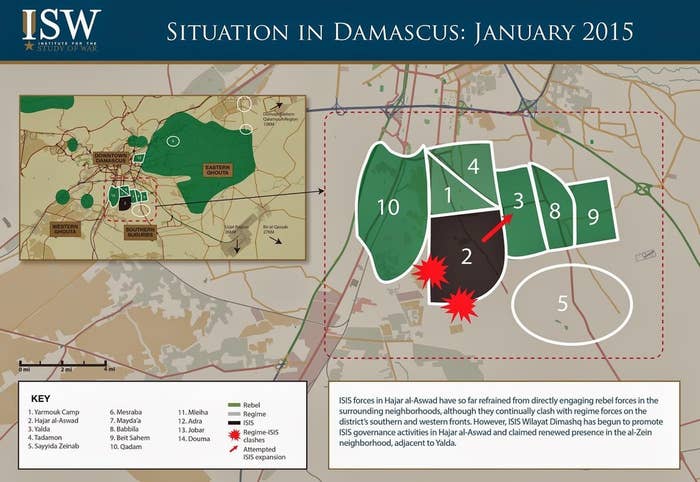 In the images, a group of girls and boys appear to be receiving an oral vaccine. The liquid in the syringe is pink in color, which, according to the World Health Organization, is the color of the oral polio vaccine.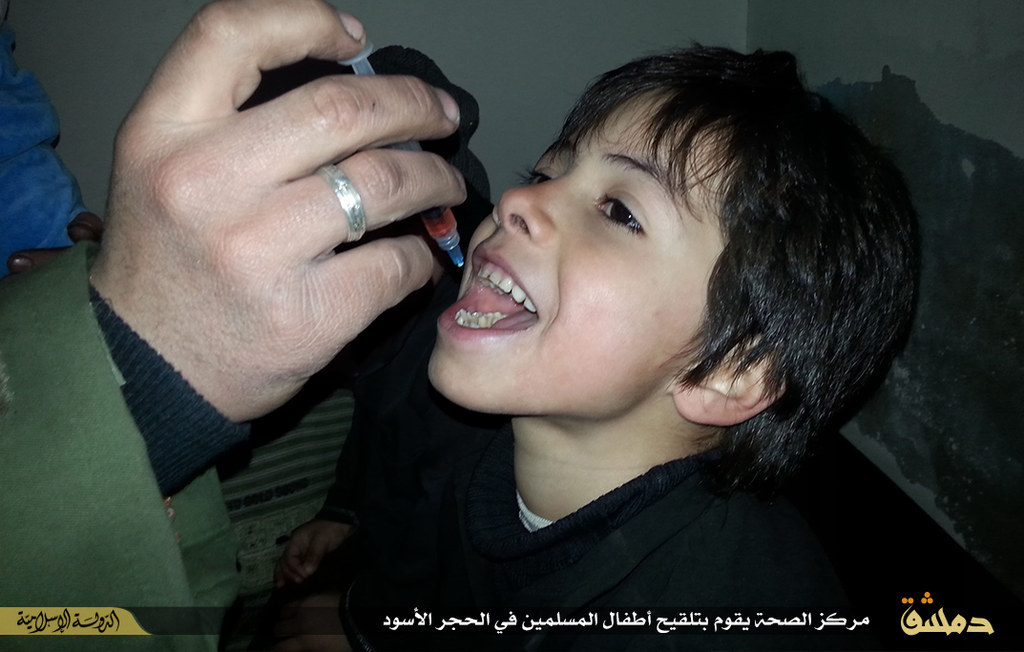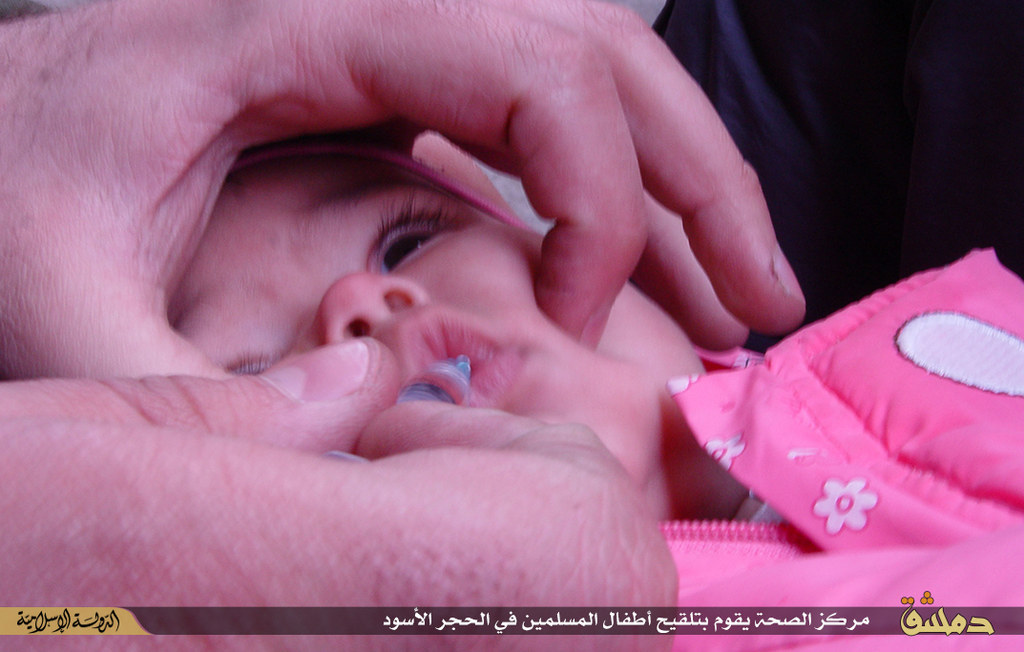 The timing of the photo release lends itself to trolling as the U.S. is embroiled in a debate over vaccinations. However, it is a fact that polio has been re-emerging in Syria since the start of the country's civil war.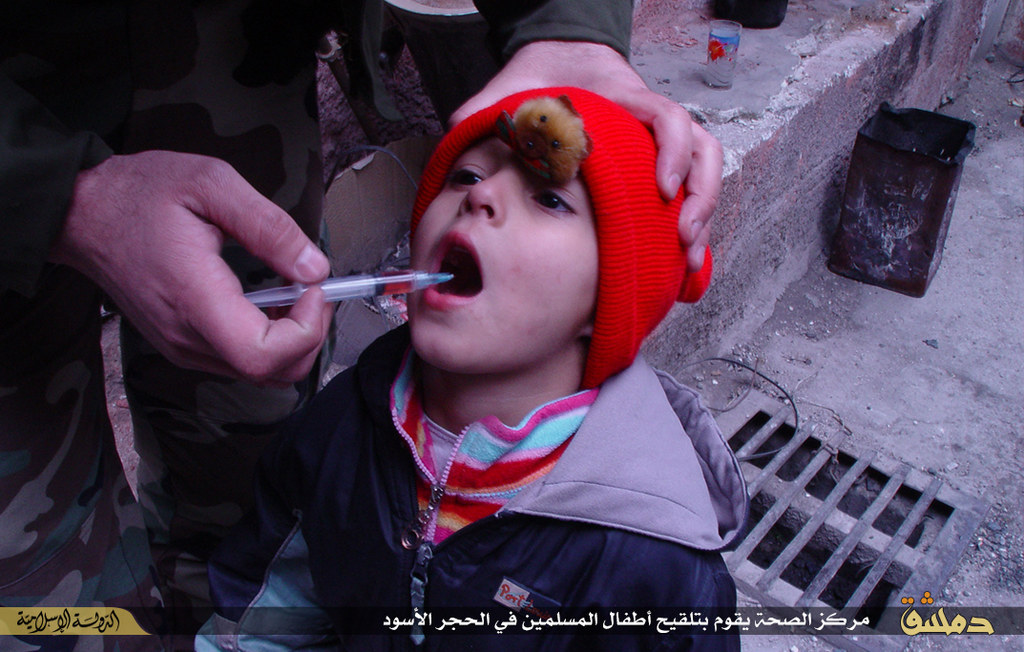 Syria once had a polio vaccination rate of 99%, but since 2011, that has fallen to 52%. The reappearance of the disease is likely the reason why ISIS isn't interfering with the organizations attempting to protect all of Syria's children.