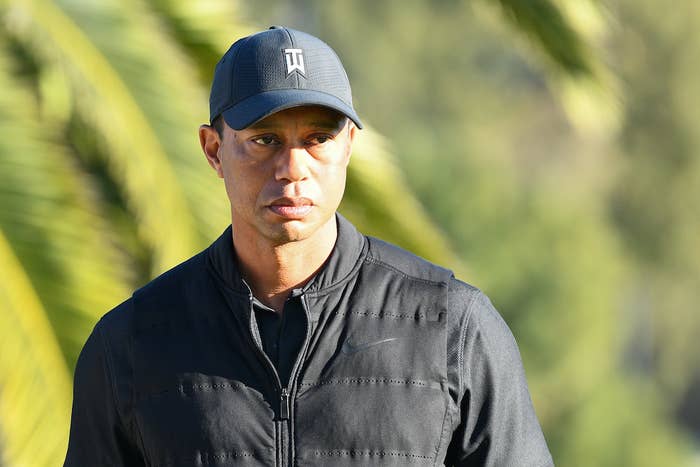 Legendary golfer Tiger Woods is "awake, responsive, and recovering" after undergoing surgery following a car crash on Tuesday.

Woods suffered serious injuries to both legs and required surgery to fit metal rods, screws, and pins to his shinbone and calf bone, according to the chief medical officer at Harbor–UCLA Medical Center.

In a statement posted to Woods' Twitter account from his TGR Foundation, a spokesperson confirmed that the surgery had been successful and that the golfer was "awake, responsive, and recovering in his hospital room."

The statement went on to thank the staff at the hospital, the Los Angeles County Sheriff's Department, and the LA County Fire Department for their "support and assistance."

The spokesperson also confirmed there would be "no further updates" on Woods' condition at this time but thanked supporters for their well-wishes.

Woods was conscious and speaking to deputies and paramedics when he was found after the crash on Tuesday, but officials said the 45-year-old golfer was unable to stand on his own when he was removed from the wreckage of his SUV.
The Los Angeles County Sheriff's Department said it responded to the single-vehicle rollover collision at 7:12 a.m. local time near the upscale Los Angeles suburban communities of Rolling Hills Estates and Rancho Palos Verdes and extricated Woods from the vehicle — which "sustained major damage."
Sheriff officials had at first said the Jaws of Life were used to cut into the vehicle and get Woods out, but officials later told BuzzFeed News the mechanical tool was not used after all. Fire officials used a "hooligan" tube — a metal tool used by firefighters — to pry open the vehicle.
Woods was taken to a local hospital in serious condition, the LA County Fire Department said in a statement.
Alex Villanueva, the LA County sheriff, said at a press conference that investigators currently have no evidence that Woods had been impaired but that speed did appear to be a factor in the crash.
"[Woods was] going at a significantly greater speed than normal," Villanueva said, noting that there appeared to be no signs that Wood had attempted to brake before hitting the center median of the road.
The vehicle traveled several hundred feet after the impact, he said, rolling over several times across opposing lanes of traffic and sheering off an 8-inch-thick tree on the side of the road. Aerial images from the scene showed the wreckage.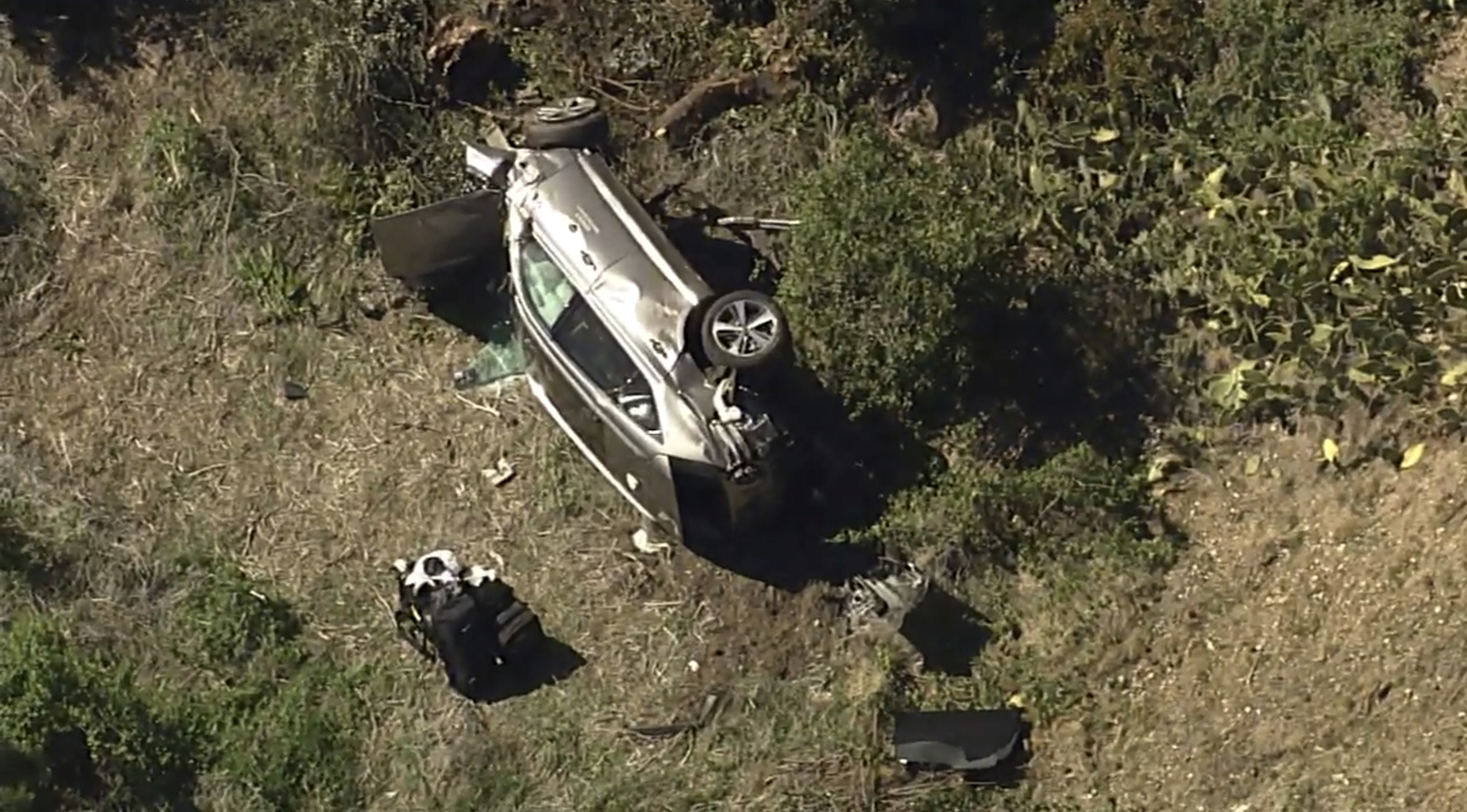 Woods' agent, Mark Steinberg, told Golf Digest that the golfer had "multiple leg injuries" and was undergoing surgery, adding, "We thank you for your privacy and support."
Steinberg did not immediately respond to a request for comment from BuzzFeed News.
Carlos Gonzalez, the first sheriff's deputy to make contact with Woods at the crash site, said the athlete was "calm and lucid" when he first approached the car.
"I asked him what his name was," Gonzalez said at a press conference. "He told me his name was Tiger. At that moment, I recognized him."
Gonzalez said he kept speaking with Woods to keep him calm until paramedics arrived.
Villanueva noted that the road where Woods crashed, which curves and travels downhill, often has trouble with speeding vehicles.
Woods, who lives in Florida, was in Los Angeles over the weekend to host the Genesis Invitational golf tournament. He underwent back surgery in December and didn't play but presented the trophy to winner Max Homa on Sunday.

Woods last competed in the PGA family tournament, the PNC Championship, with his 11-year-old son, Charlie, on Dec. 20. Three days later, surgeons removed a "pressurized disc fragment" that had pained him as he golfed in the tournament.

"I'm feeling fine, little bit stiff," Woods told CBS on Sunday when asked about his recovery. "Plan is to get the MRI and see if the annulus is healed, and scarred over, and then start progressing."
December's surgery was Woods' fifth microdiscectomy procedure. His back injuries have plagued him throughout his career, and he said Sunday that he'd hoped he would be able to recover in time for the Masters Tournament in April.

"I got to get there first," he said. "Lot of it is based off my surgeons, my doctors, my therapists, and making sure I do [the recovery] correctly. This is the only back I got, and I don't have much wiggle room left there."
Woods spent Monday filming a show for GolfTV with a number of high-profile guests, among them actor David Spade and NBA player Dwyane Wade, according to images and video posted on social media.
Correction: An earlier version of this article, using information provided by the LA County Sheriff's Department, misstated the rescue effort. Woods was not extracted from the vehicle using the Jaws of Life.