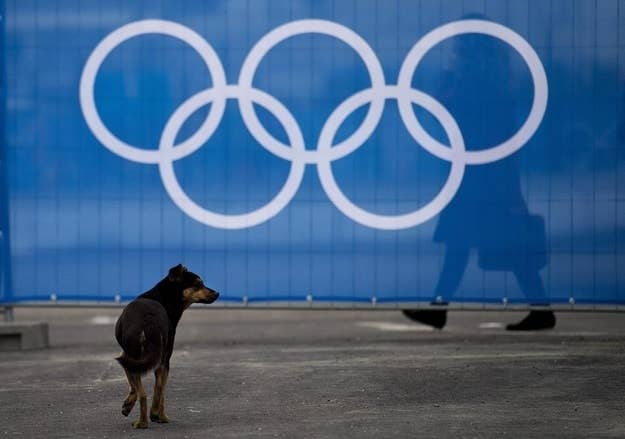 A private company hired by the city of Sochi has quietly been capturing and killing as many stray dogs as possible to clean up the streets before the start of the Winter Olympics.
Animal rights activists estimate that anywhere from 5,000 to 7,000 dogs have been killed since the current round-up began, a number that city officials would neither confirm nor deny.
Strays are a common sight in Russia and traditionally have been a welcome part of city culture in many metropolitan areas (for example, when a popular Moscow street dog was stabbed to death in 2001, horrified residents raised money to build a memorial statue of the stray).
Many of the dogs kept as pets by Russian men and women were rescued from the streets, either by individuals or by animal shelters.
According to a contract obtained by the Boston Globe, Sochi officials hired Basya Service to engage in the "catching and disposal" of dogs. The owner of the company, Alexei Sorokin, gave a candid interview to ABC News in which he described his work as a public service.
"These dogs are biological trash," Sorokin said. "Let's call things by their real name."
He said that strays presented a risk to the Olympics and public safety. "Imagine, if during an Olympic games, a ski jumper landed at 130 kilometers an hour [over 80 mph] and a dog runs into him when he lands. It would be deadly for both a jumper and for the stray dog," said Sorokin. "I am for the rights of people to walk the streets without fear of being attacked by packs of dogs... [they] must be taken off the streets even if that means putting them to sleep."
Although Sorokin told ABC News that his company uses poisons and traps to kill the stray dogs, activists claim that much harsher methods are being deployed.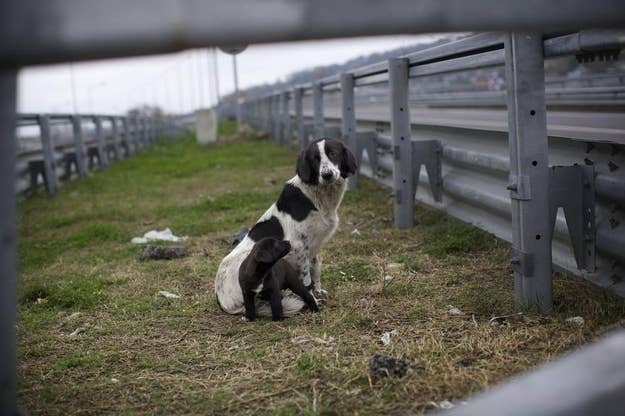 Vlada Provotorova, the head of a Sochi rescue group told The Boston Globe that she had received "pictures of dogs that had been shot with poisoned darts and taken away in trucks."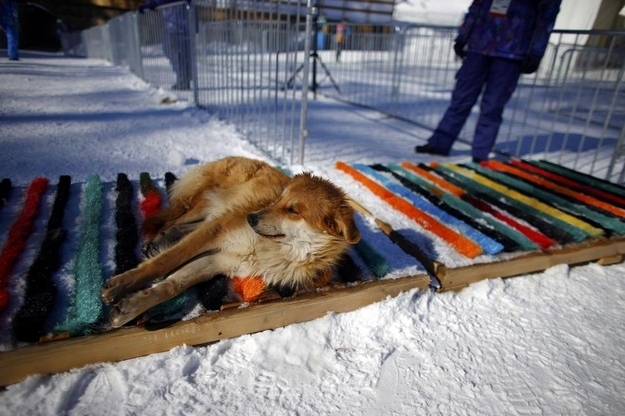 Provotorova and her team of 30 volunteers have rescued, cleaned, sterilized, and vaccinated "no more than 100" street dogs so far.
Despite the efforts of rescuers and hunters alike, dogs are still roaming not only the streets of Sochi but Olympics venues as well.
The Humane Society International advocates mass sterilization and vaccinations to combat the problem of strays, calling killings "not only inhumane, but ineffective."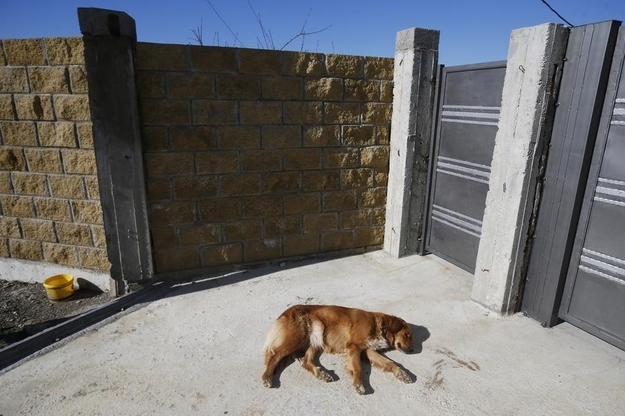 Nonetheless, Provotorova and her friends know they are fighting a losing battle. "It makes me sad," she said.