Months after being left for dead by the side of the road, a "miracle dog" named Xena the Warrior Puppy is changing the life of an 8-year-old boy with autism.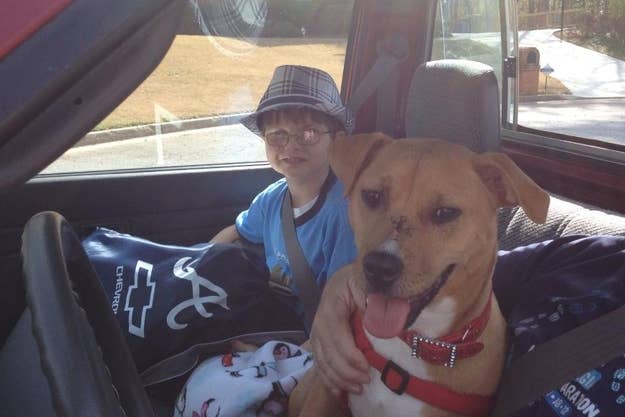 Up until two months ago, Jonny Hickey was a solitary and quiet child. Diagnosed with autism, he had difficulty forming connections with other people and would isolate himself, rarely speaking, even to family members.
Then, in February, the Hickeys adopted a rescue dog who immediately became attached to the youngest member of the family. Jonny's friendship with Xena the Warrior Puppy brought him out of his shell — he began to talk, sing, and take a greater interest in the world around him. "He is the happiest child that I've ever seen him be in eight years," his mother Linda told the Today show.
The story begins in September, when Animal Services of DeKalb County, Georgia, found the puppy after she collapsed by the side of a road.
"I've been doing rescue probably for about 12 years, and I had never seen a dog that young in that sort of condition," said Chrissy Kaczynski, an animal rescue worker and founding member of the rescue group Friends of DeKalb Animals told Today. "I brought her home with me and I didn't think she'd make it through the night."
Kaczynski rushed the dog to the veternarian, who guessed that the 4-month-old female Staffordshire terrier/pit bull mix had been confined in a cage and starved for most of her short life before being abandoned.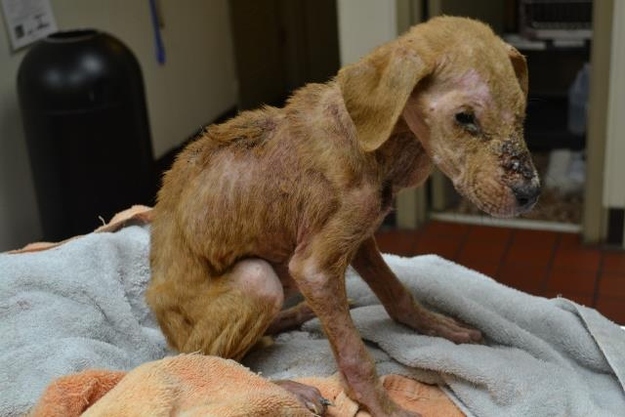 The puppy, who weighed just 5.6 pounds when she was brought into the shelter, began to recover under the care of the Friends of DeKalb Animals. Her remarkable return to health prompted Kaczynski to name her "Xena the Warrior Puppy."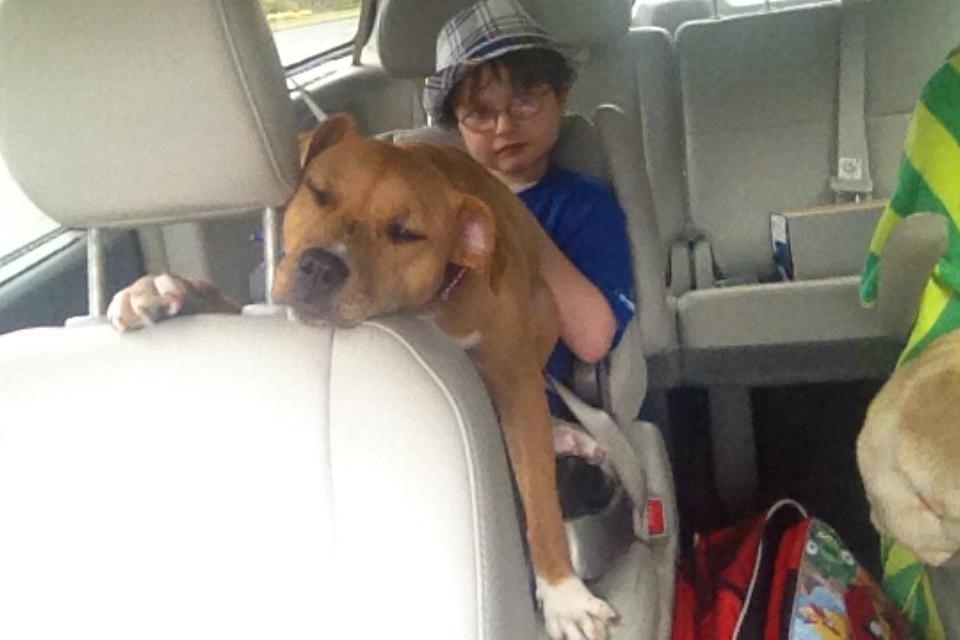 The Friends of Dekalb Animals created a Facebook page to document Xena's miraculous recovery. Within weeks, the page had been shared by thousands of people. Donations to the group began to pour in from around the world.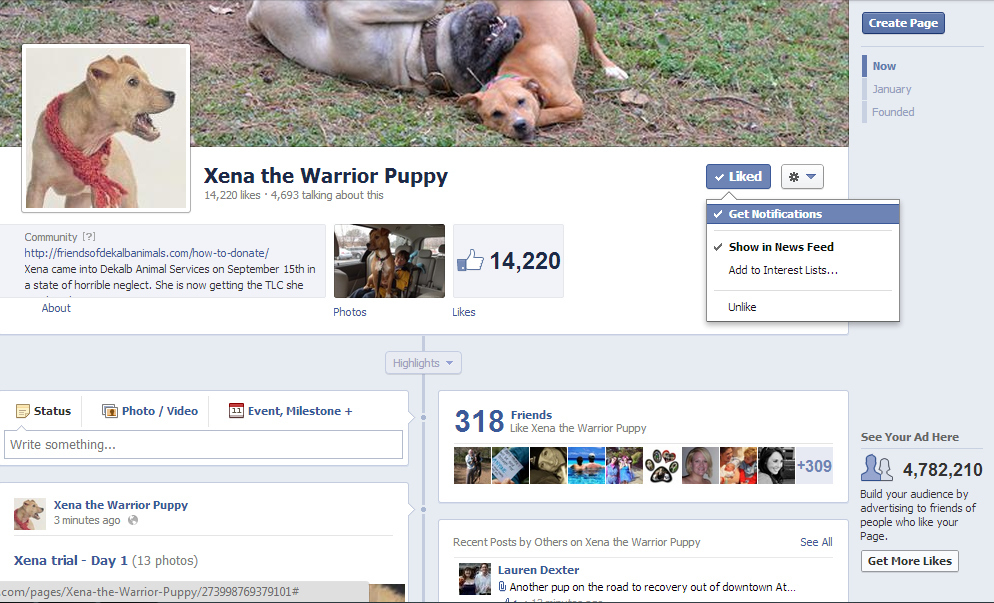 In November, the rescue group threw a fundraiser for Xena, who was finally strong enough to meet all of her Facebook friends in person.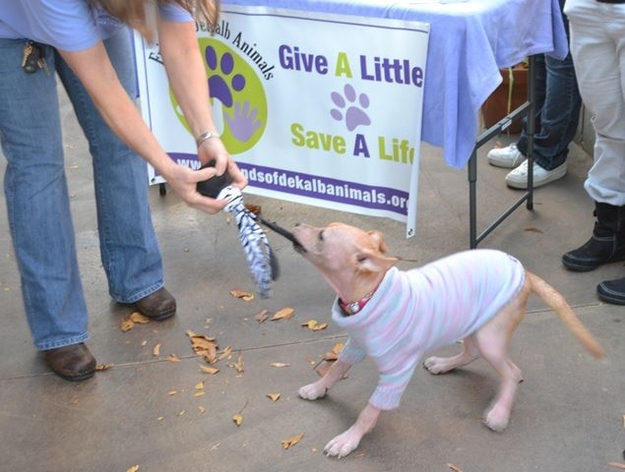 Xena ran up to the Hickey family when they arrived at the fundraiser and began playing with Jonny. Observing her son, Linda Hickney, who had been following the puppy's story through Facebook, made up her mind to adopt the rescue pup.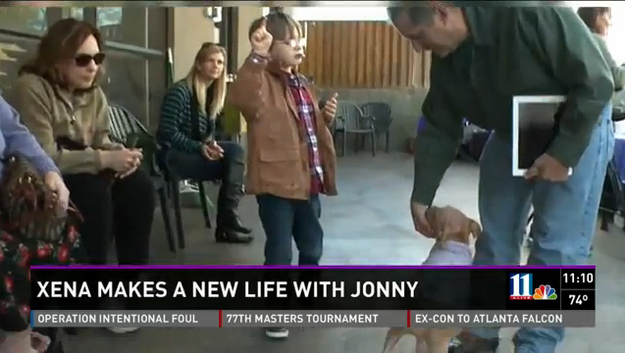 The Hickey family brought Xena home for a trial visit in February and officially adopted her on March 25. She is the family's third rescue dog.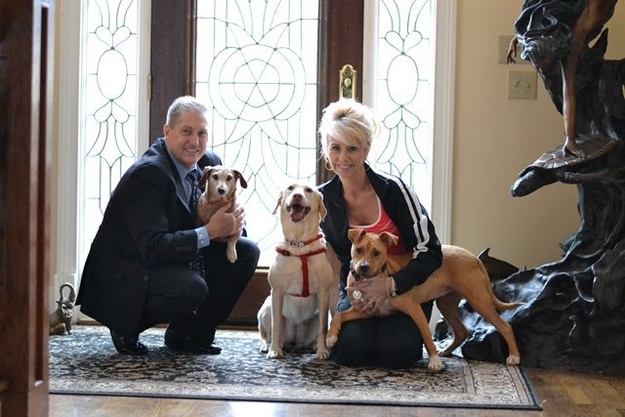 "I am certain God had everything to do with bringing Xena to my family...to Jonny," Linda wrote in a Facebook post on the day the family adopted the puppy.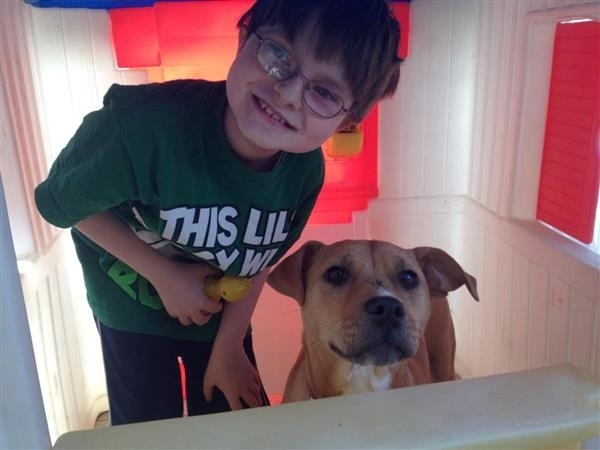 "Jonny has a very limited vocabulary...but since Xena came into our home, Jonny has not stopped talking. He talks to her all the way home from school, during homework and afterwards he plays with her until dinner."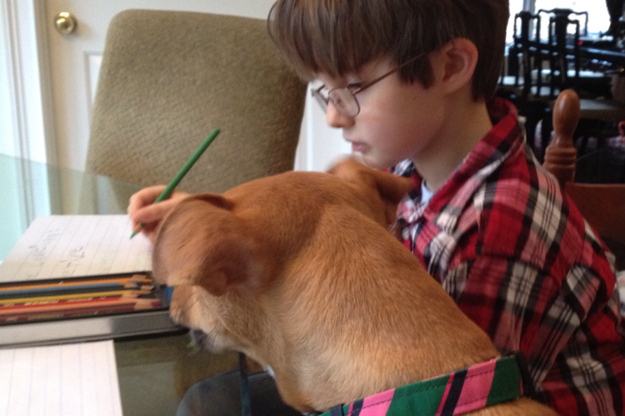 "Jonny has personal space issues as many children with autism have and he doesn't like to have anyone too close. So it brings tears to my eyes when I see Xena on his lap in the car with Jonny smiling, kissing and hugging on her."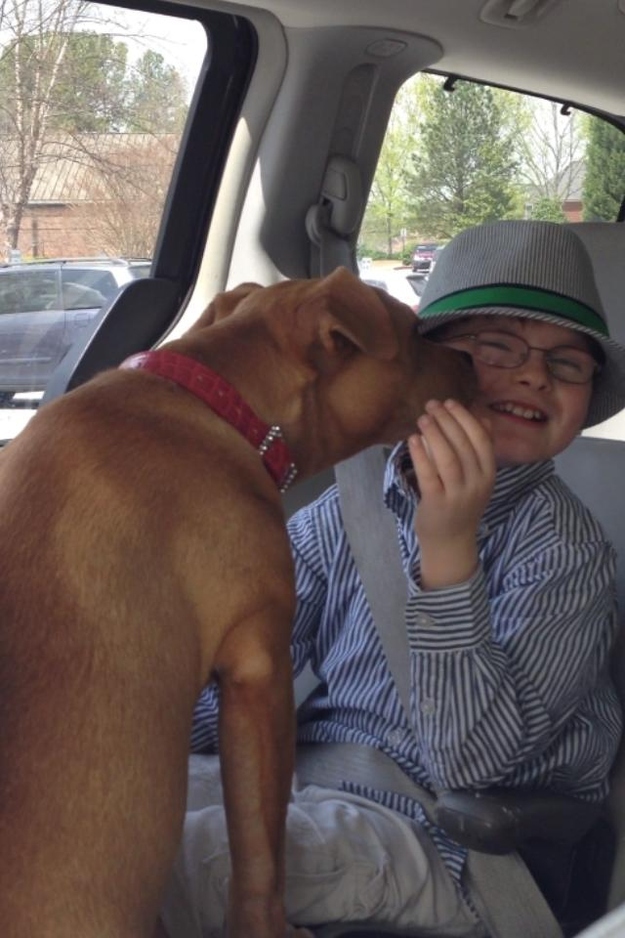 "I have spent thousands of dollars on therapy and I believe on February 11th when Jonny met Xena in our family room that the best therapy in the world was standing in my home."
Jonny has grown so confident that in early April, he and Xena made a video to promote Autism Awareness Month.