SuperPope Graffiti Gets Papal Tweet Of Approval, Rome Police Get All Lex Luthor And Paint Over It
Its a bird... It's a plane... It's SUPERPOPE. Or, it was.
On Monday, street art depicting Pope Francis as "SuperPope" appeared on the streets of Rome blocks away from the Vatican.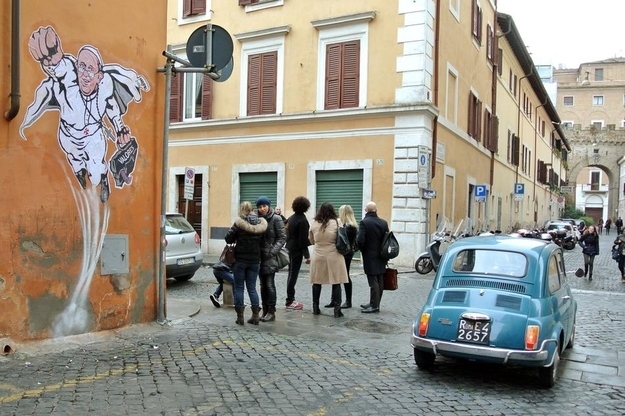 The graffiti, by Italian street artist Mauro Pallotta ("Maupal") showed the pope flying through the air, carrying his black satchel and a scarf bearing the blue and red colors of his favorite Argentinian football team, San Lorenzo.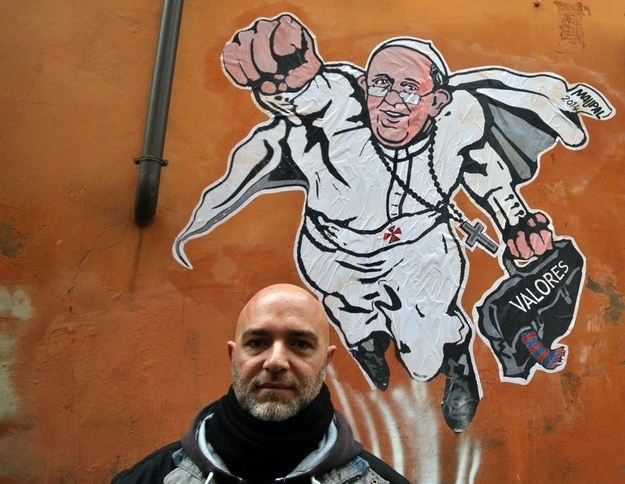 "Valores," the Spanish word for "values," was stamped on the bag (Pope Francis carries his own bag when he travels, which is a break from precedent).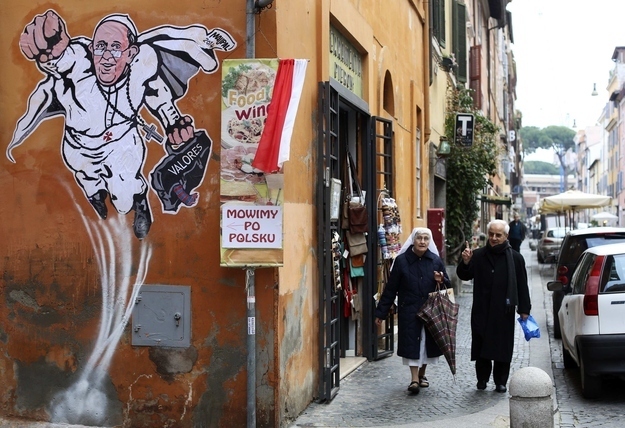 Pallotta told NPR Wednesday that he depicted the pope as a superhero because "Pope Francis is the only world leader who stands on the side of the people."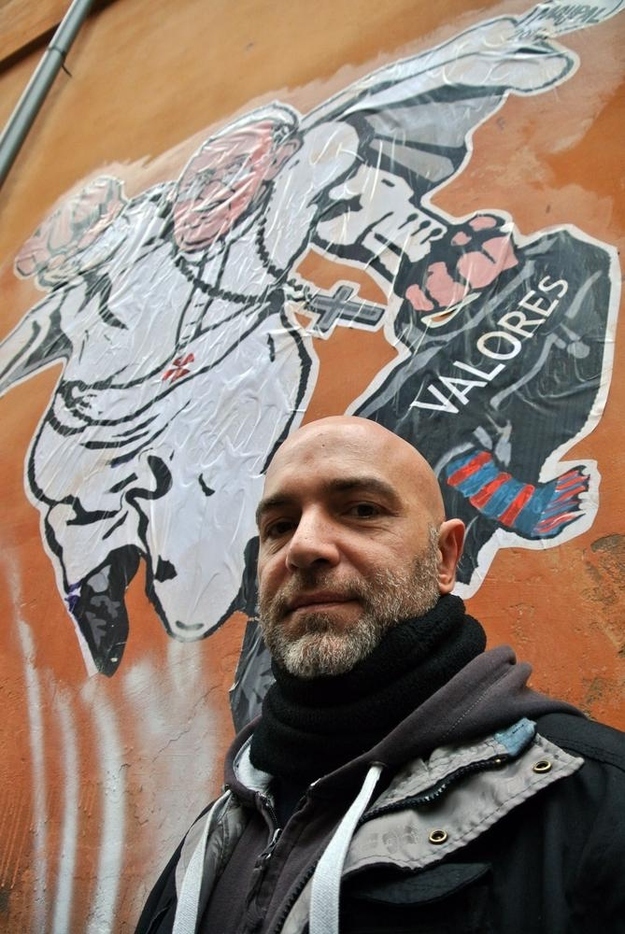 The graffiti became a popular attraction for tourists and Romans alike, who said that the mural represented the new pontiff perfectly. "He's a hero, modern hero for the church; he is doing very good things for the church, for the people, for the world," said one man. "We people, we need him."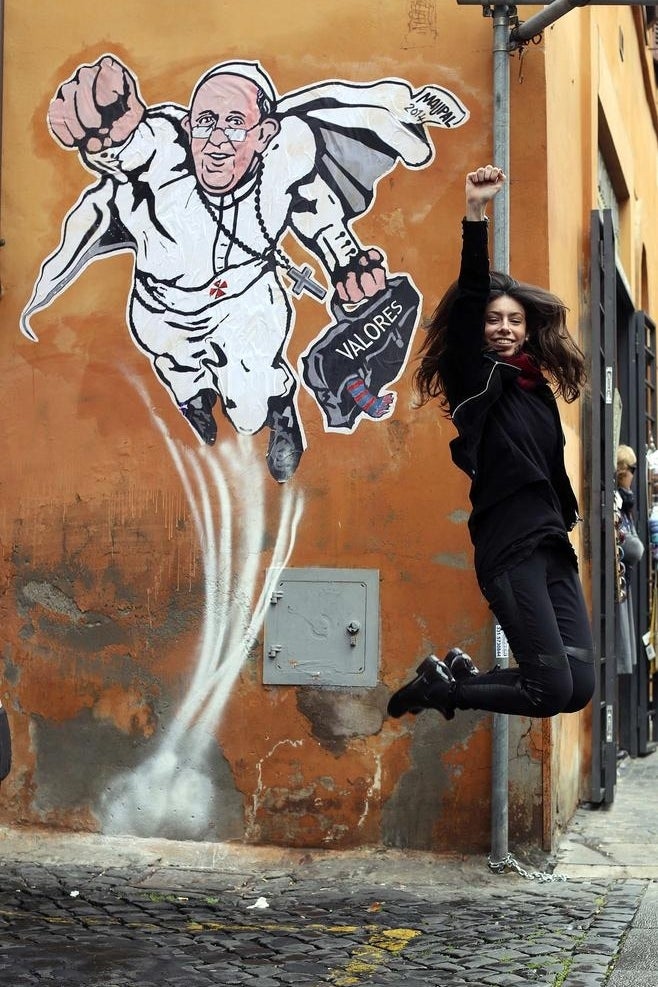 The artwork even received the papal seal of approval — the Vatican tweeted it from its official account on Tuesday.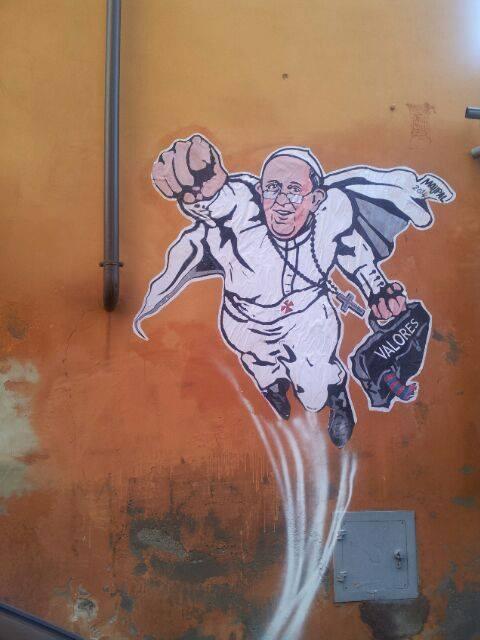 Sadly, Roman police scrubbed the image off the wall early Thursday morning. Pallotta's agent told the Associated Press that the artist hopes to avoid a city fine for his creation.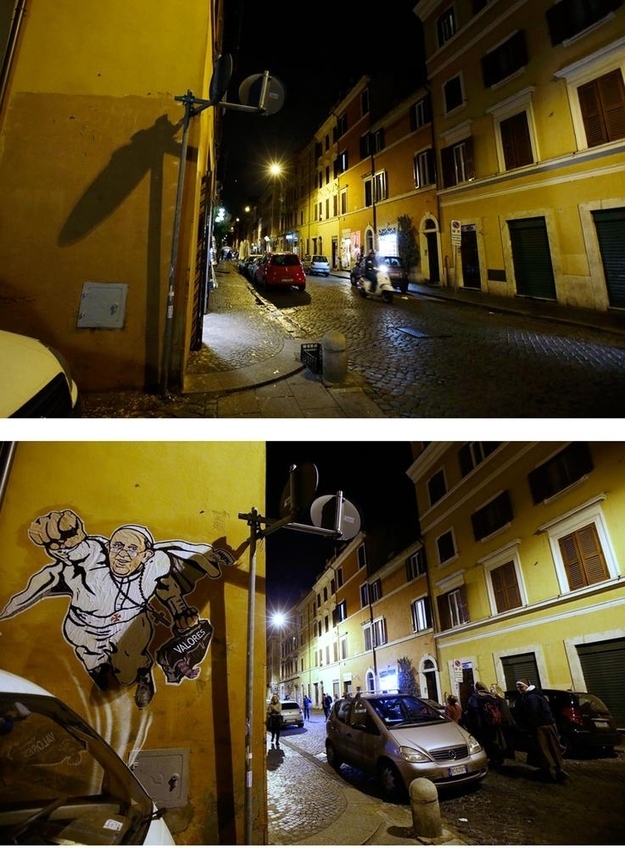 Somehow, it doesn't seem likely that Pope Francis would have minded the artistic homage.