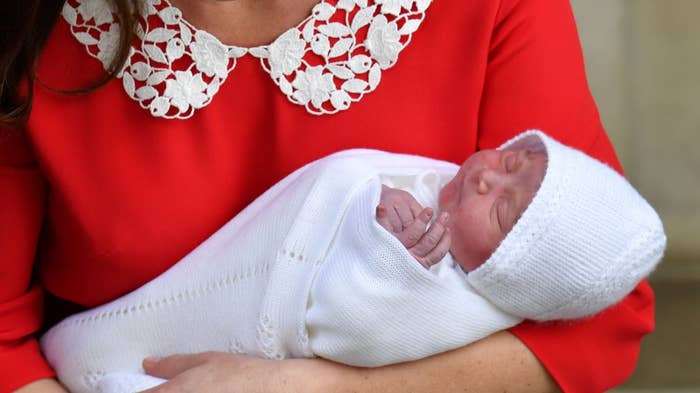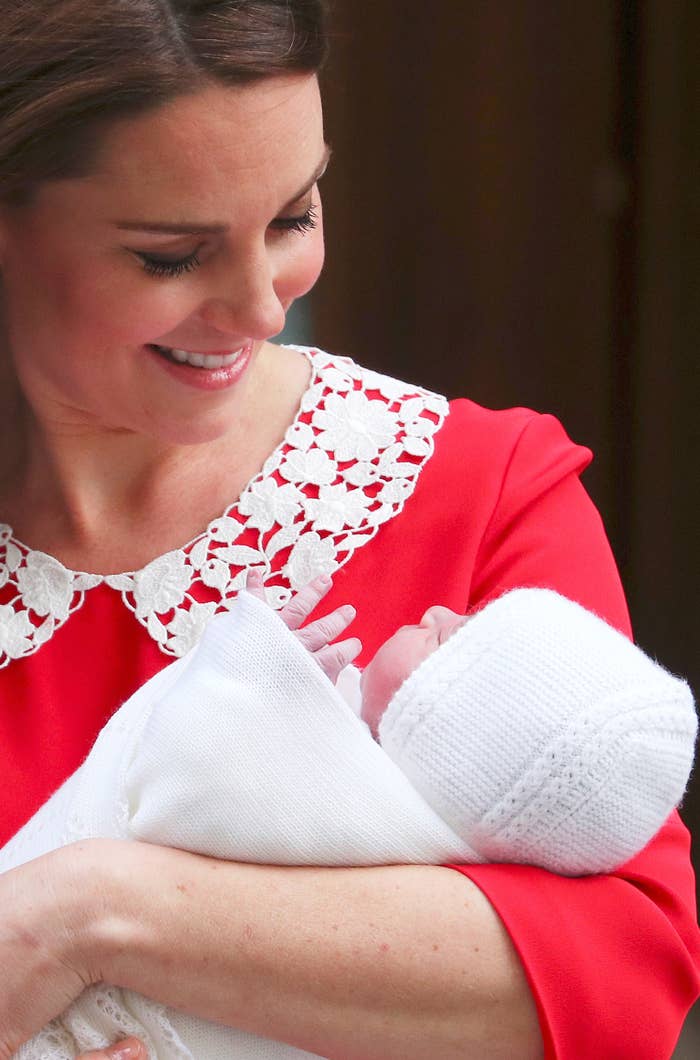 They briefly stepped outside of the hospital on Monday evening to show off their third child.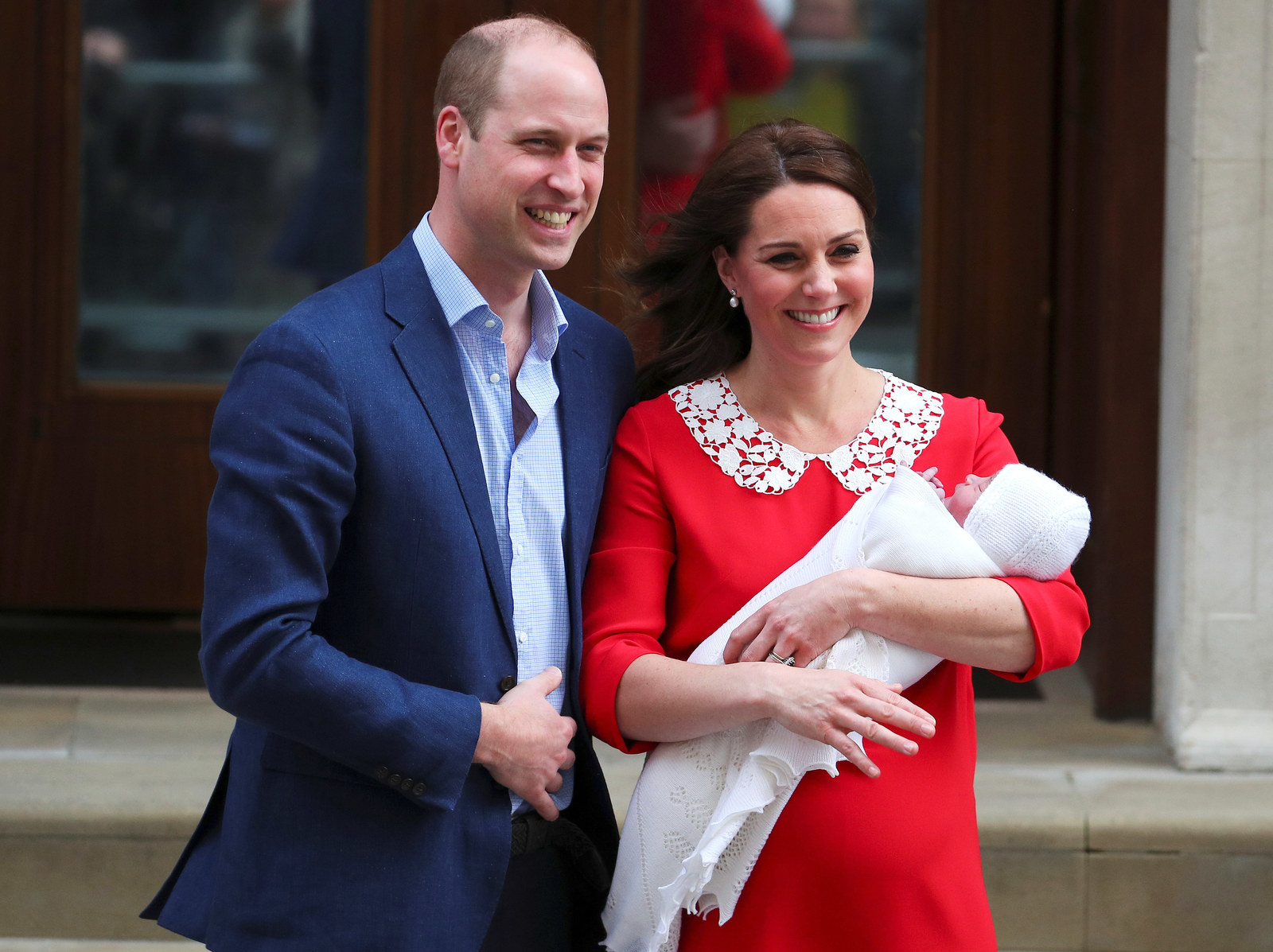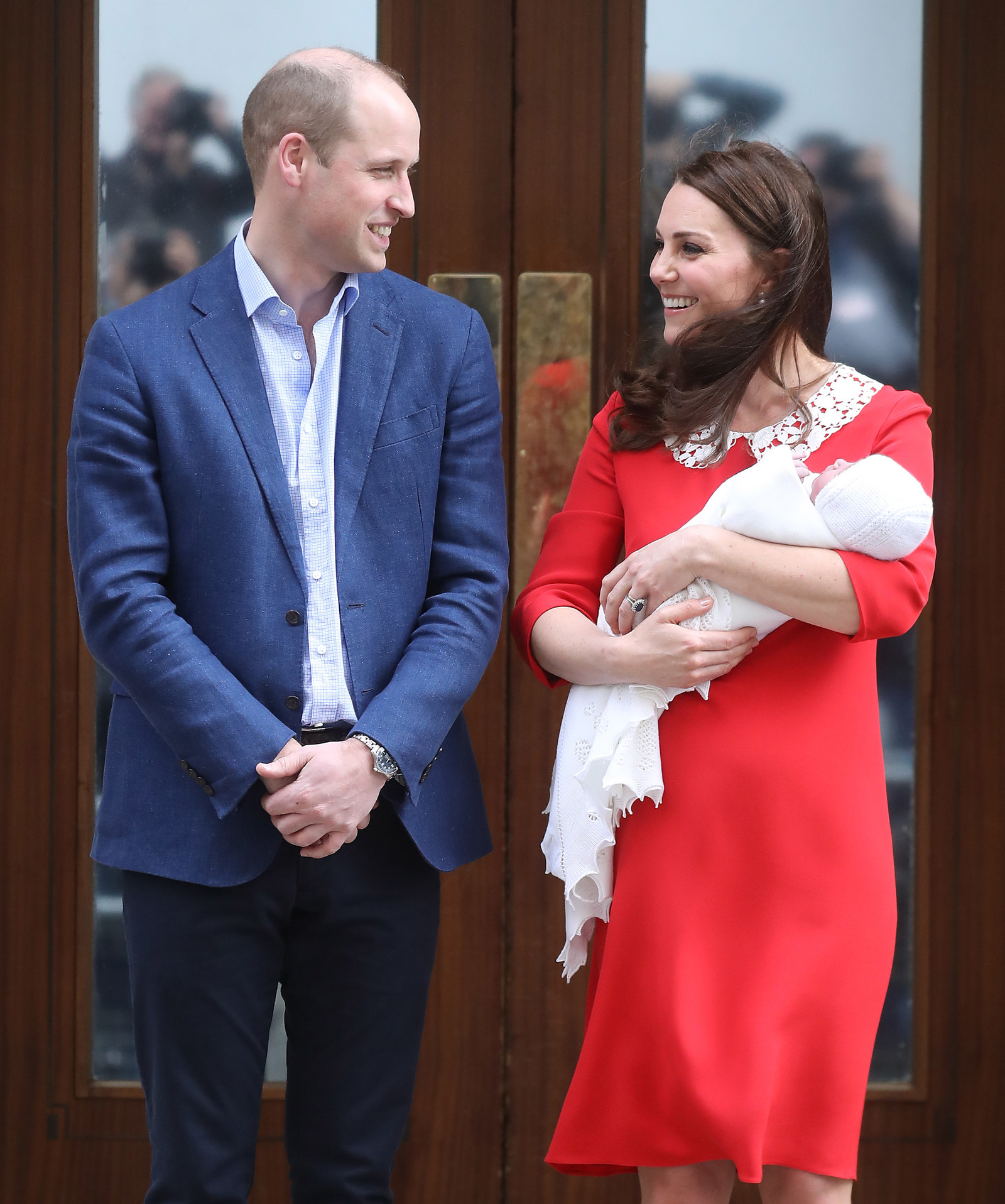 The royal couple took time to wave at the crowds who flocked to the hospital to catch a glimpse of the little prince.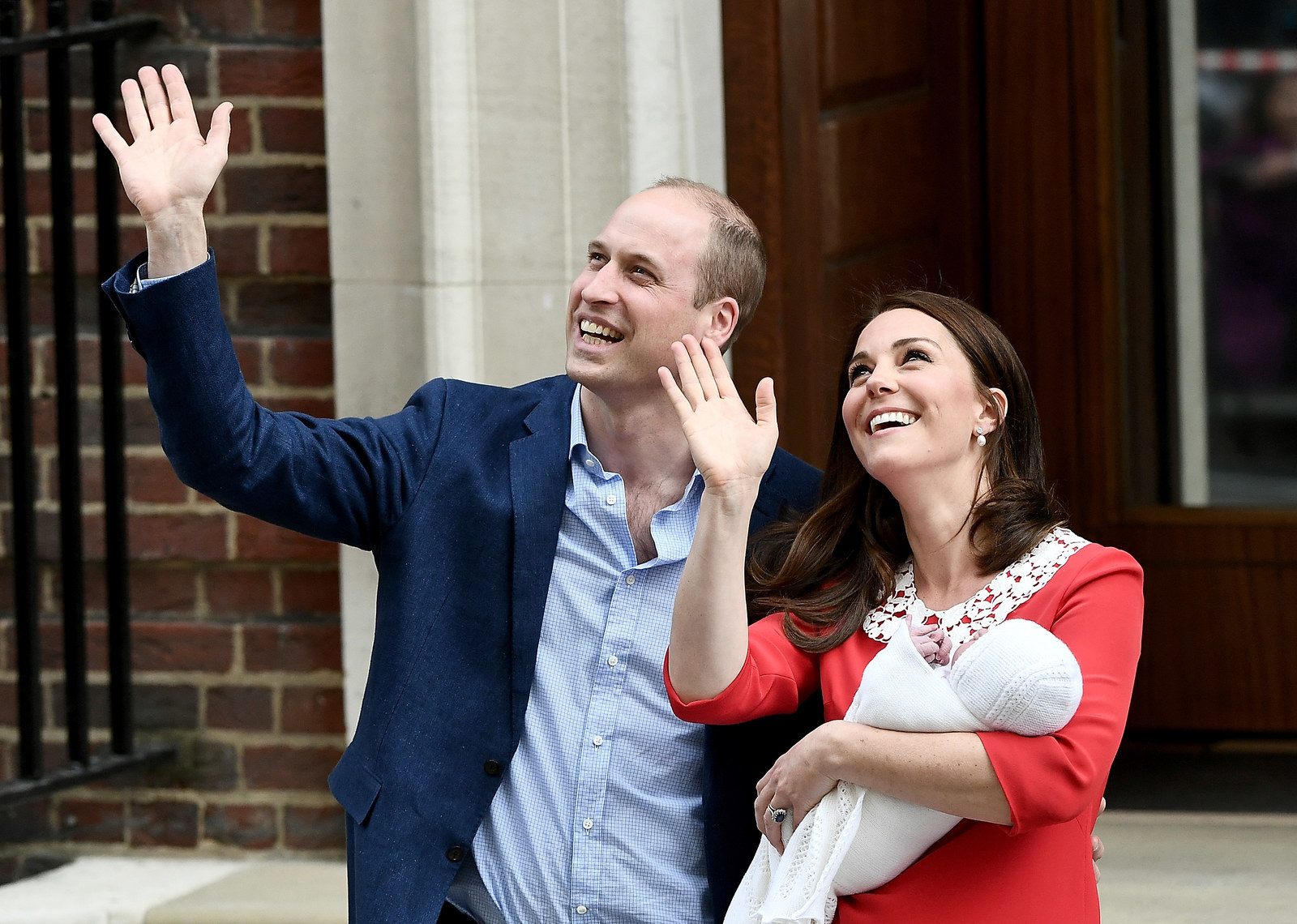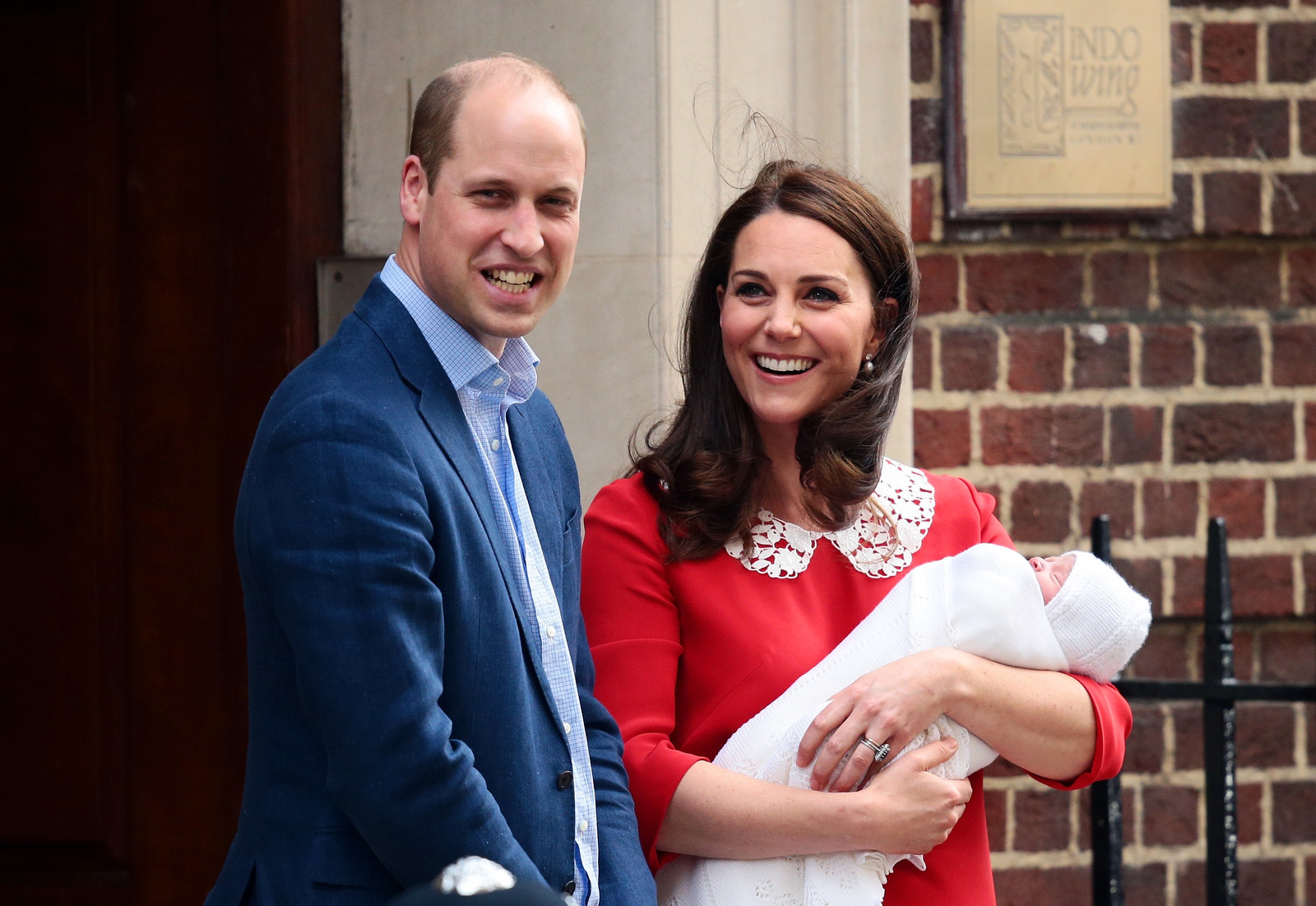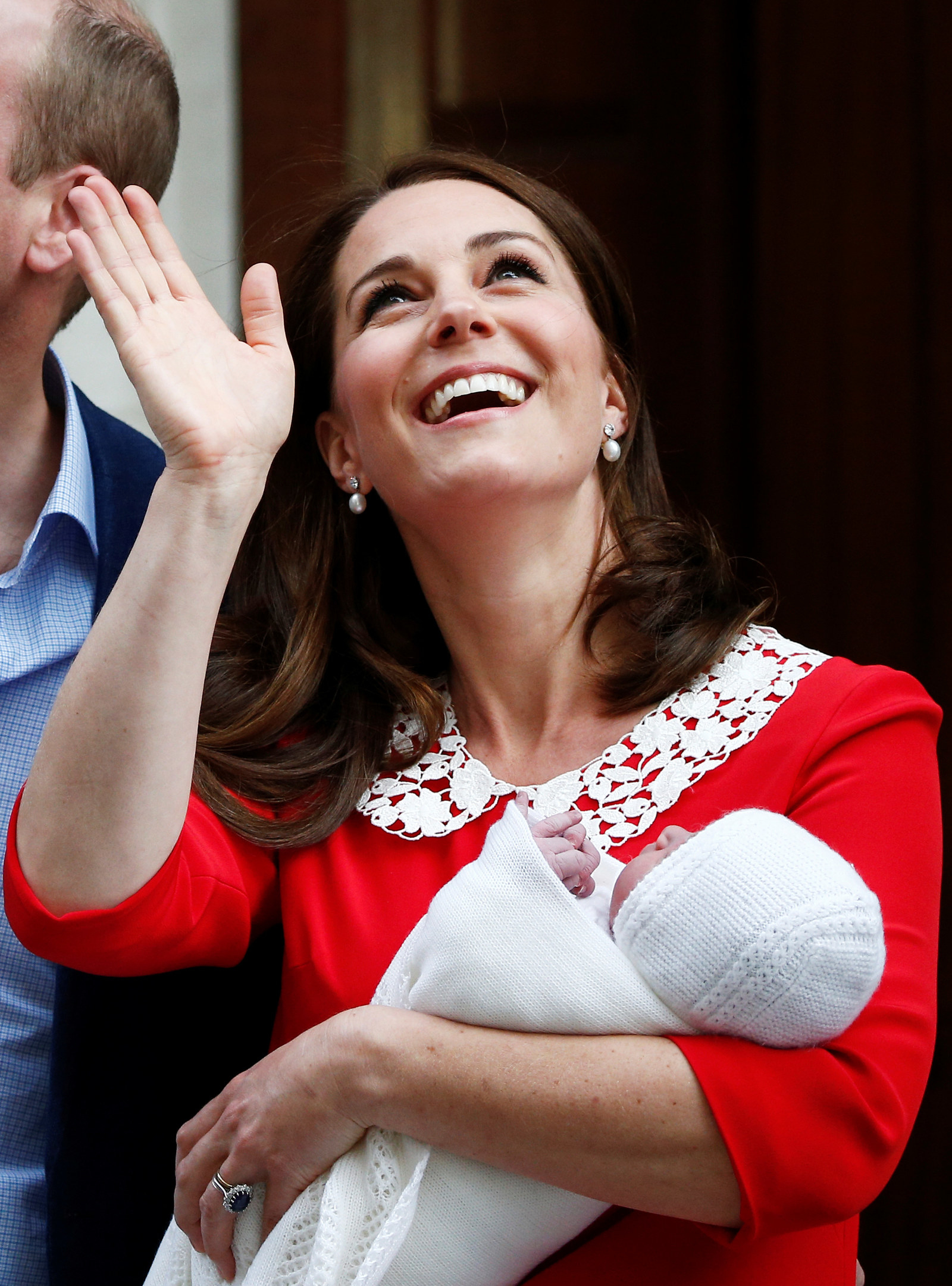 And the world's cameras, of course.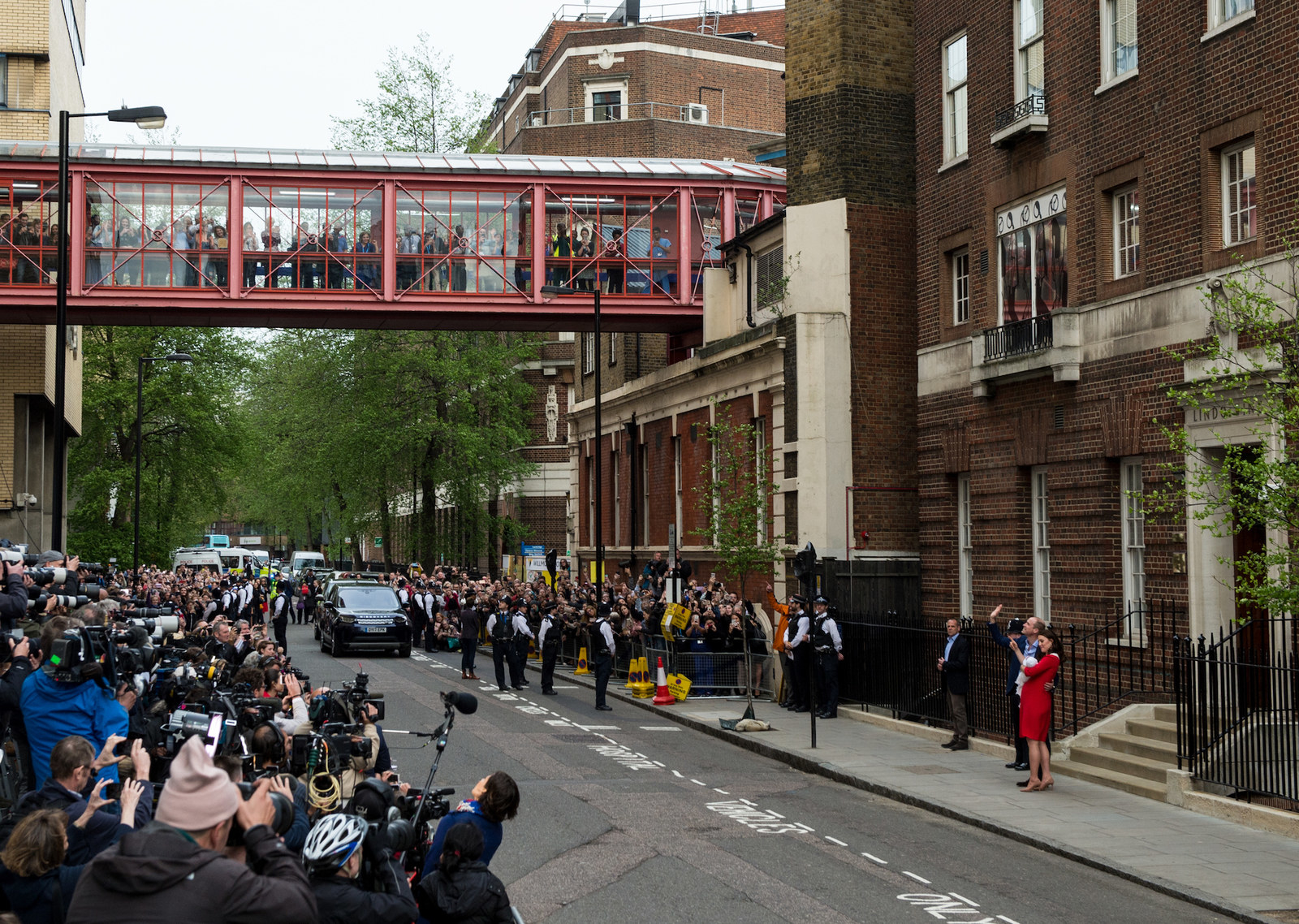 Despite giving birth NOT EVEN SEVEN HOURS AGO, Kate looked absolutely flawless, as per usual.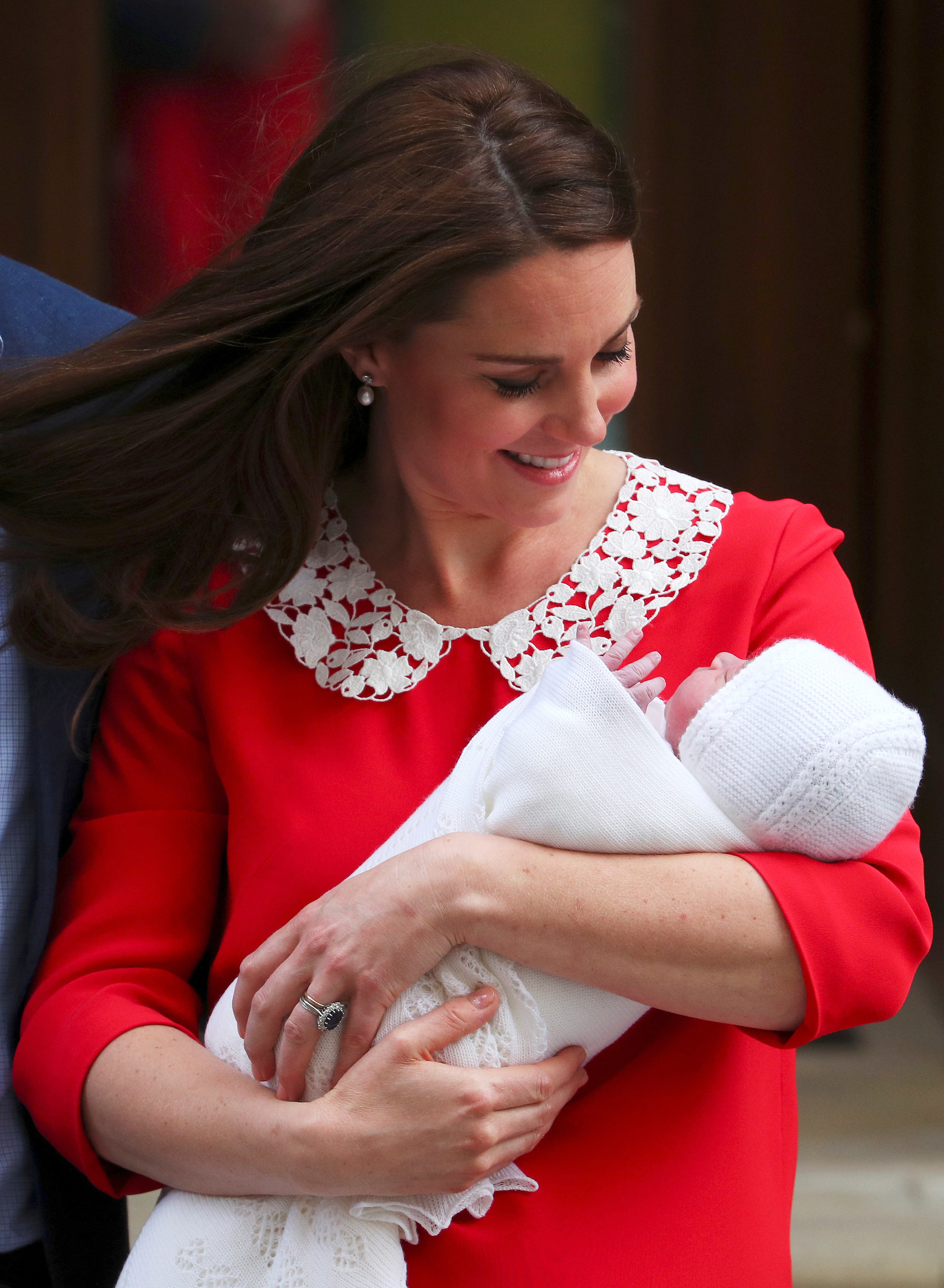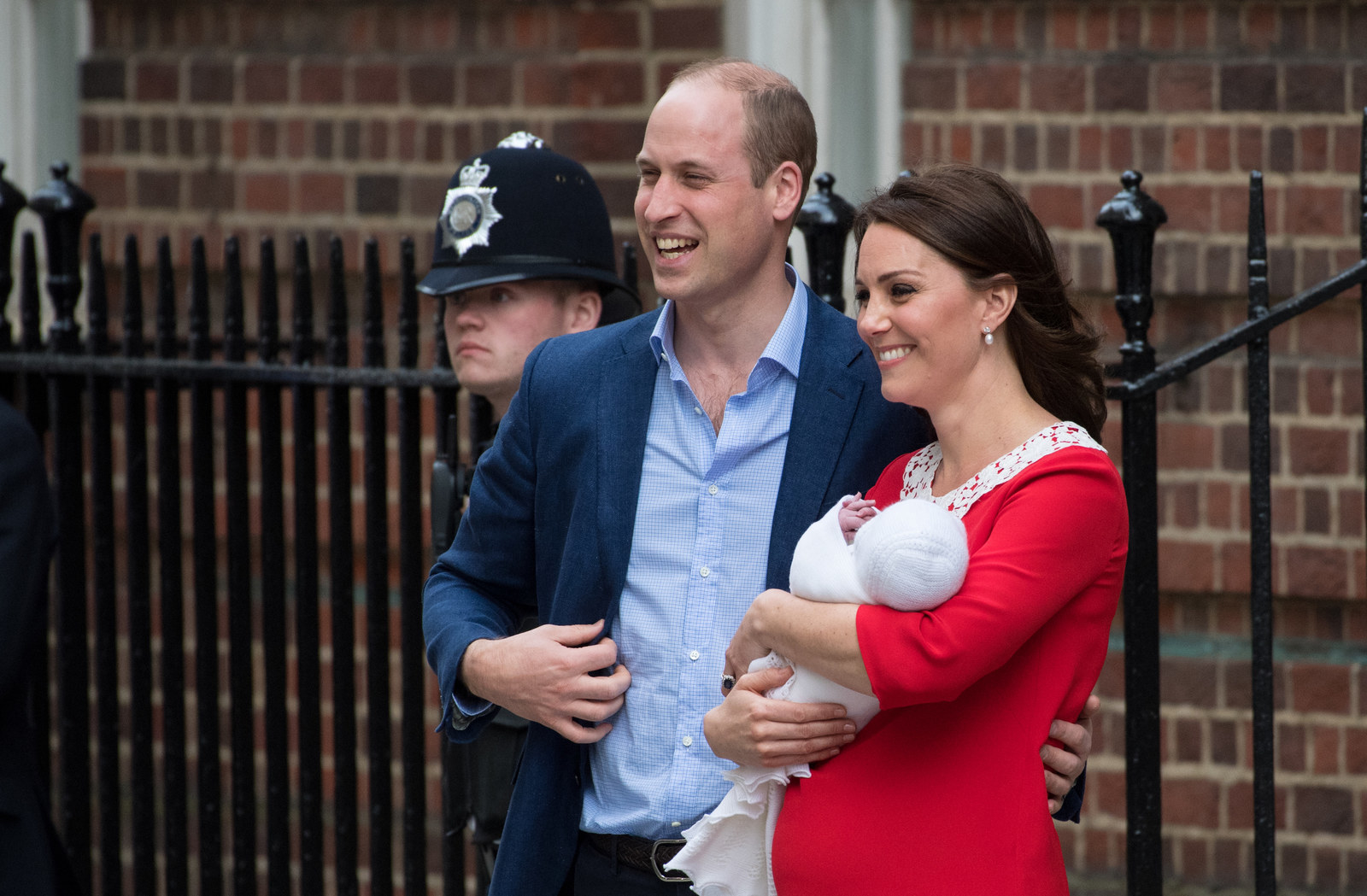 She glowed in a red shift dress by Jenny Packham, who also designed the dresses Kate wore when she introduced Prince George and Princess Charlotte to the world.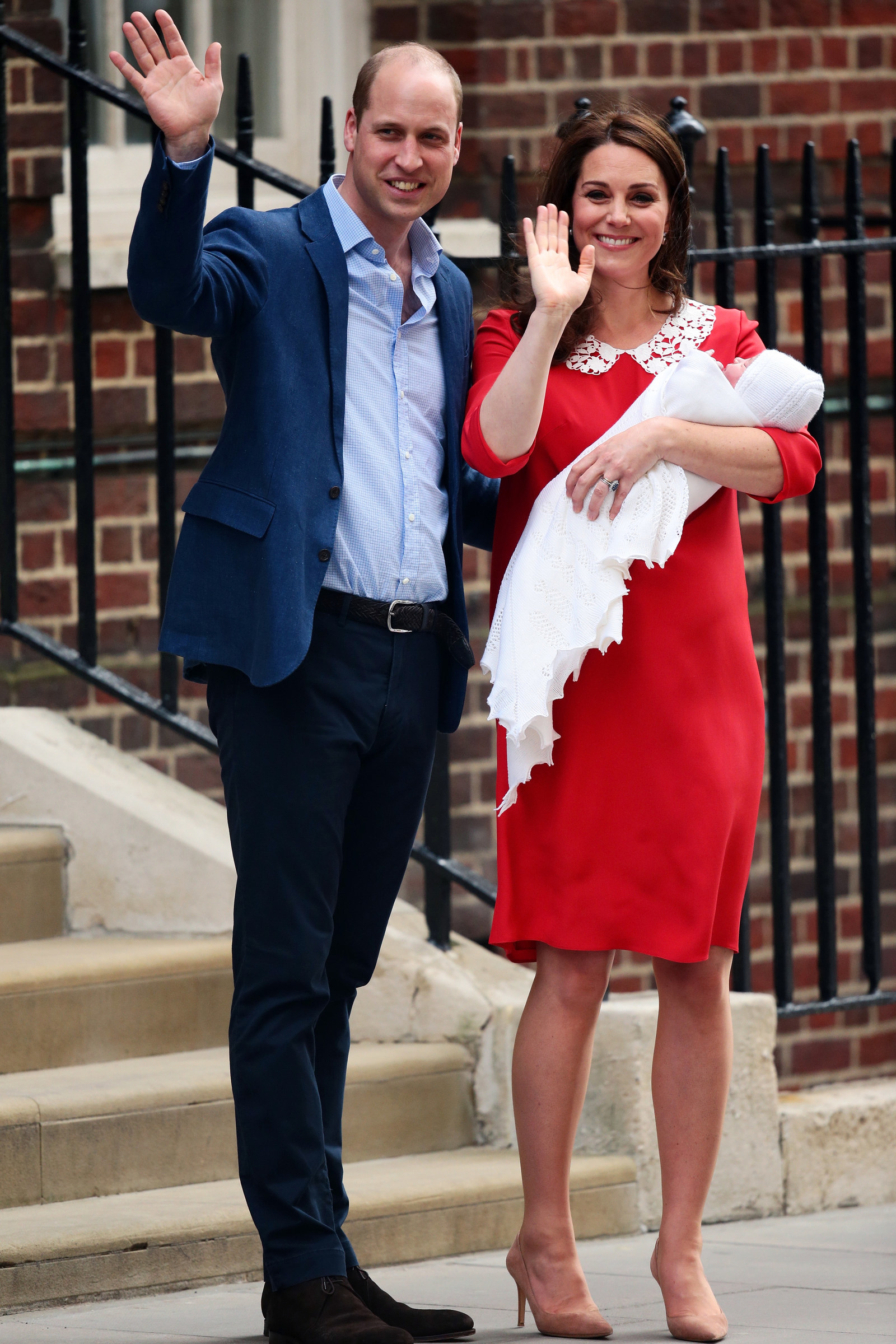 The baby prince also appeared to be wrapped up in the same shawl that swaddled his older siblings when they left the hospital.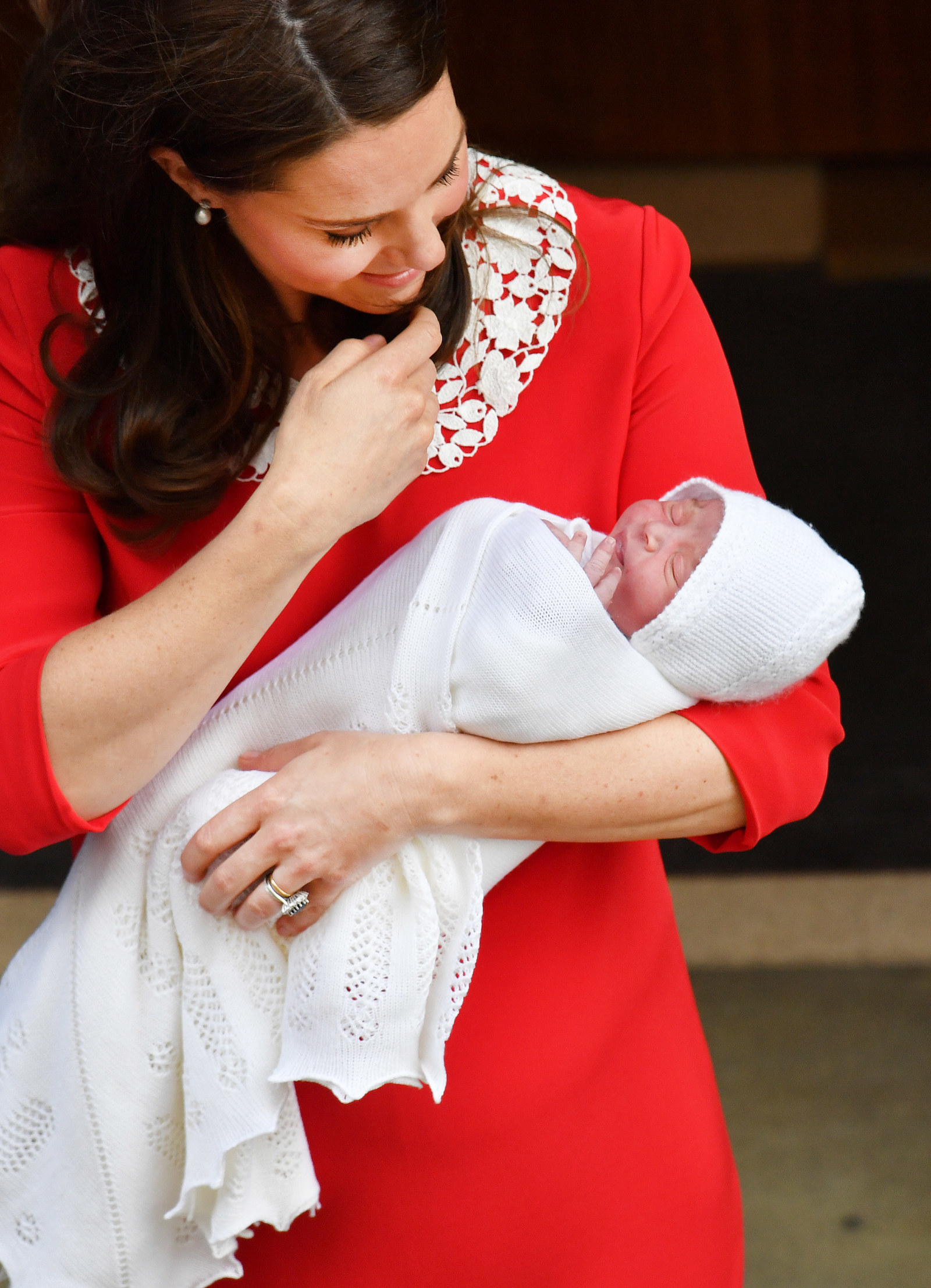 After the short photo-call, the duke and duchess bundled their son up and took him home to Kensington Palace.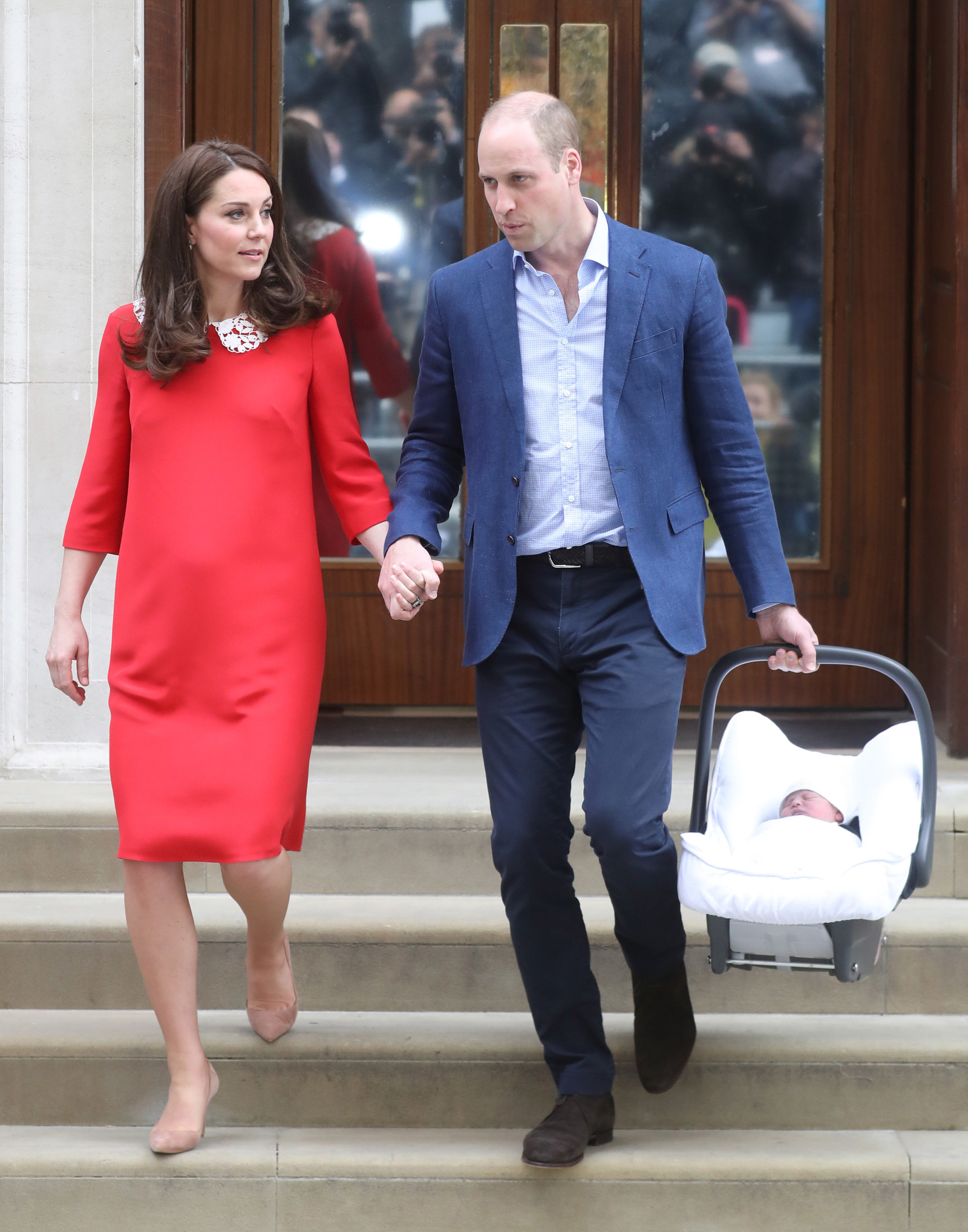 The little prince, not even 12 hours old, slept through his first public appearance.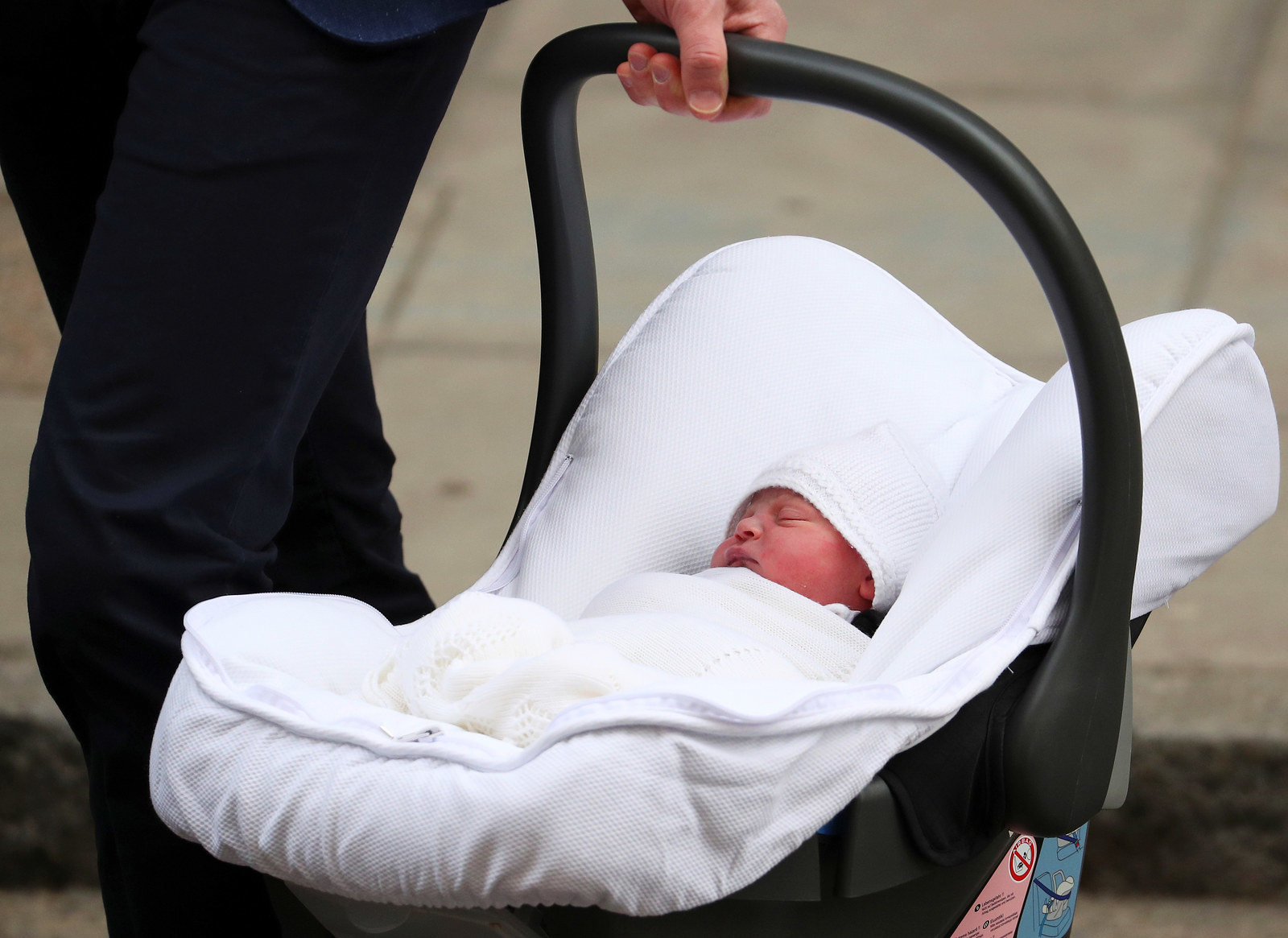 He left the hospital bundled up in the family shawl and a matching knitted cap.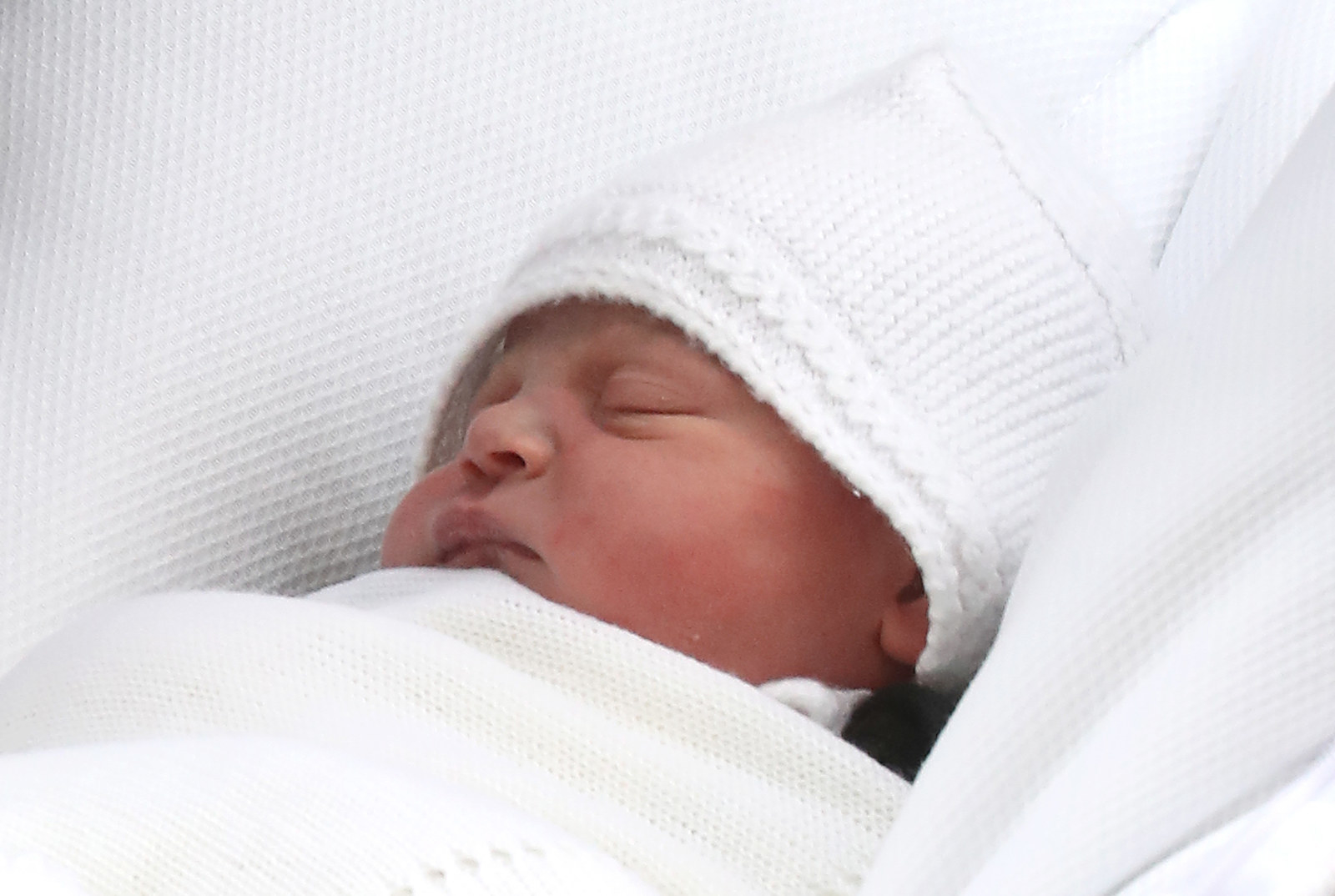 After loading his son into the car, Prince William, a new father of three, joked to the press, "Thrice the worry now!"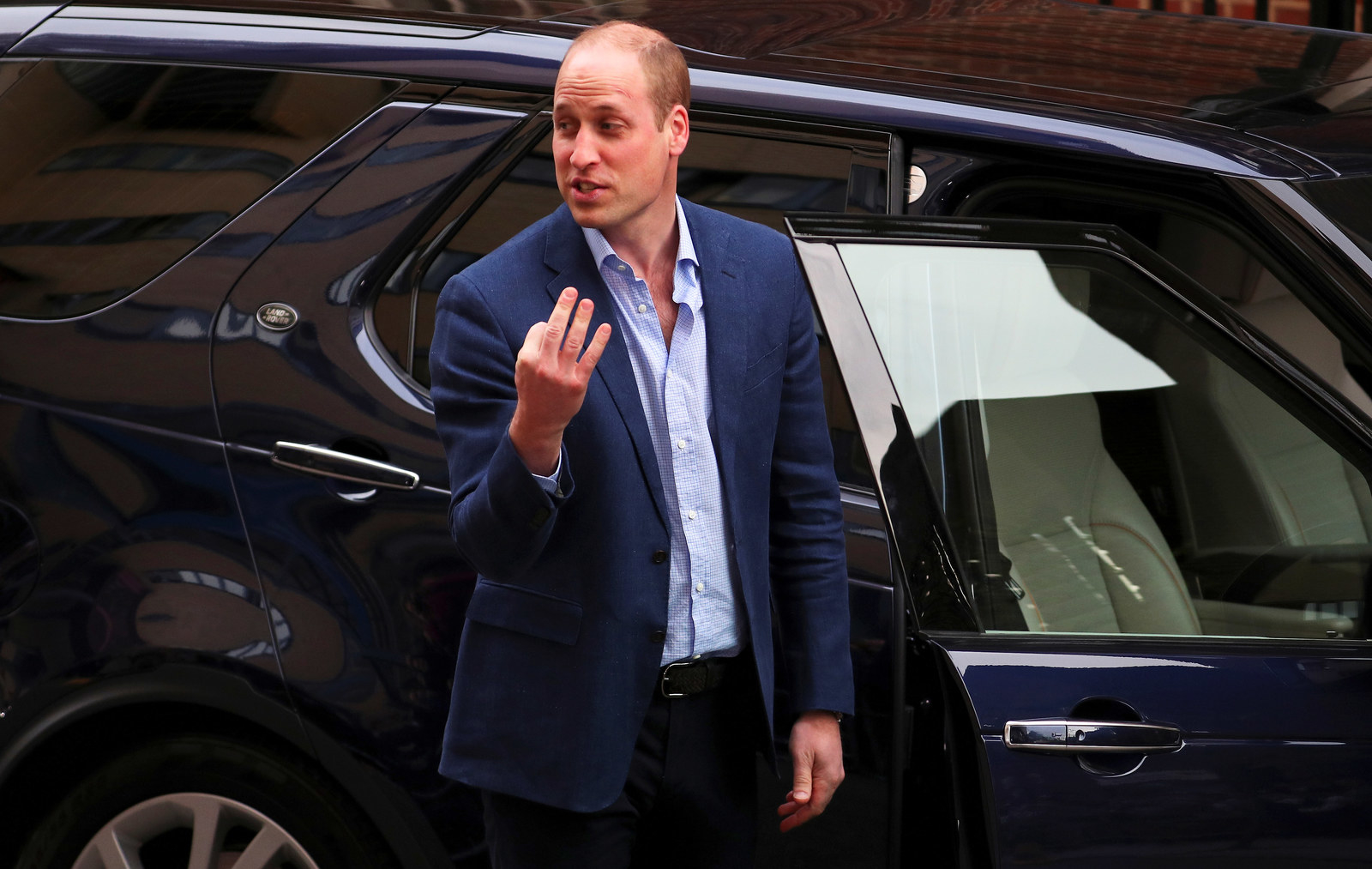 Earlier, the duke brought Prince George, 4, and Princess Charlotte, 2, to the hospital to meet their new baby brother.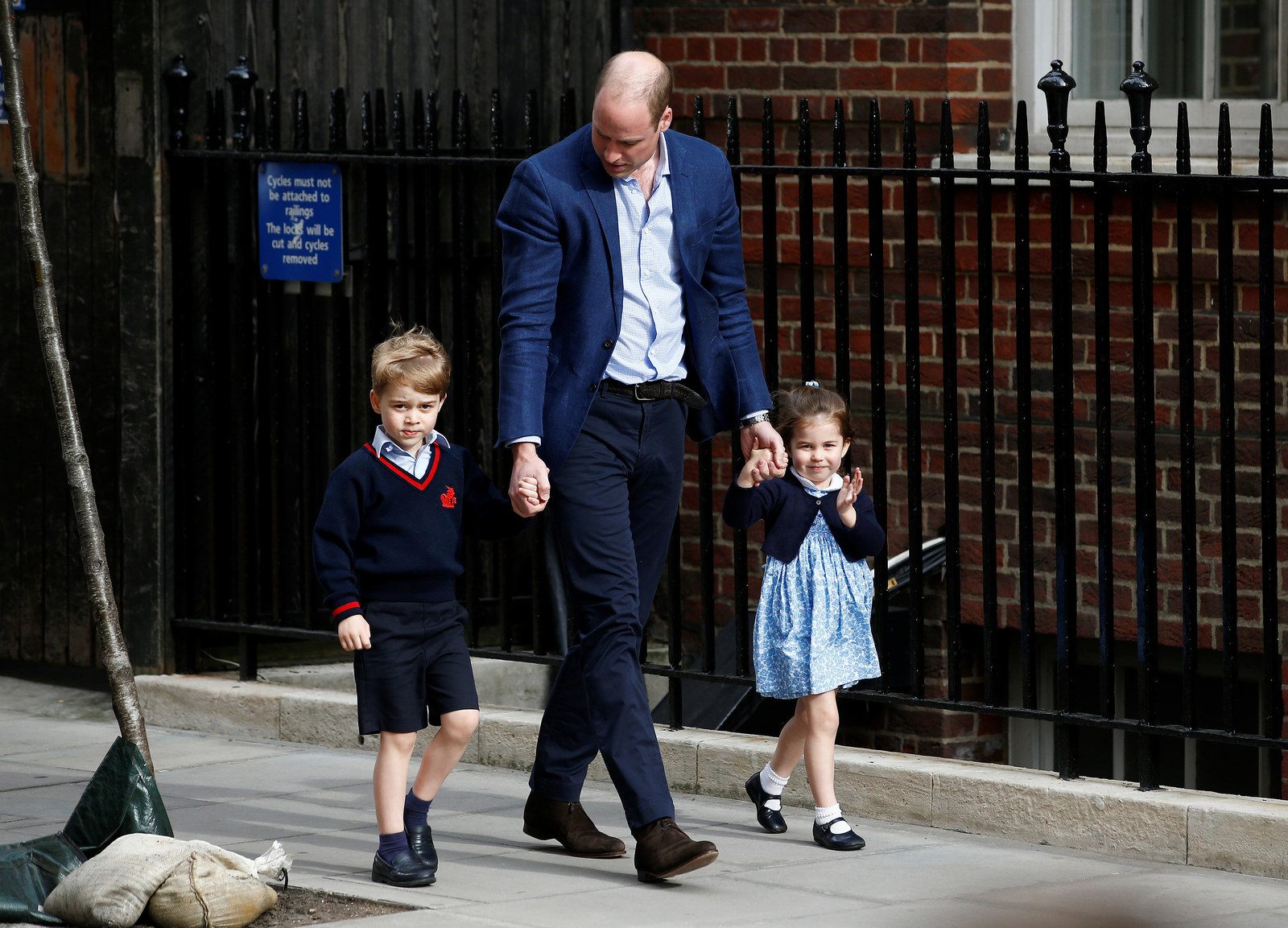 While Prince George appeared to be a little shy, his sister happily practiced her royal wave for the cameras.