Princess Eugenie of York married Jack Brooksbank Friday in a beautiful ceremony at St. George's Chapel in Windsor.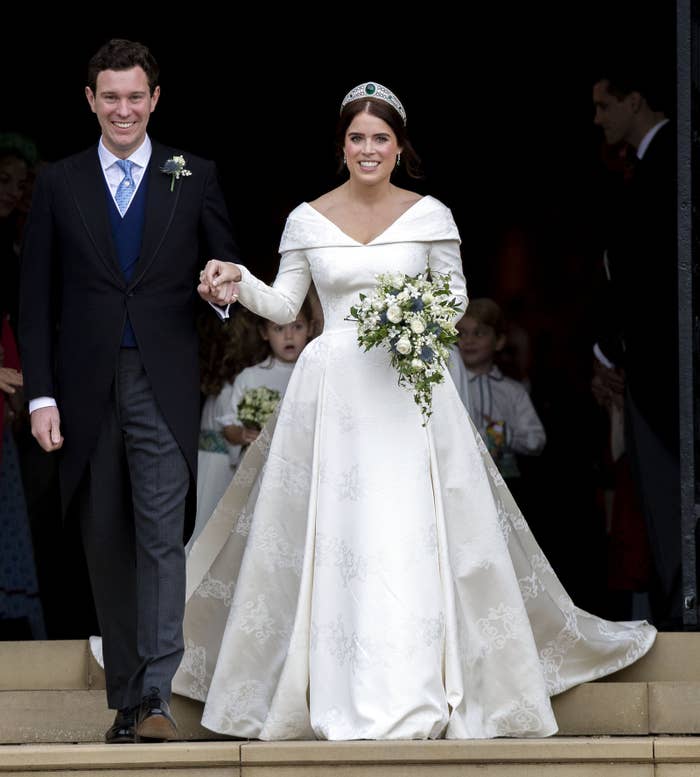 The bride wore a stunning off-the-shoulder gown designed by Peter Pilotto and Christopher De Vos.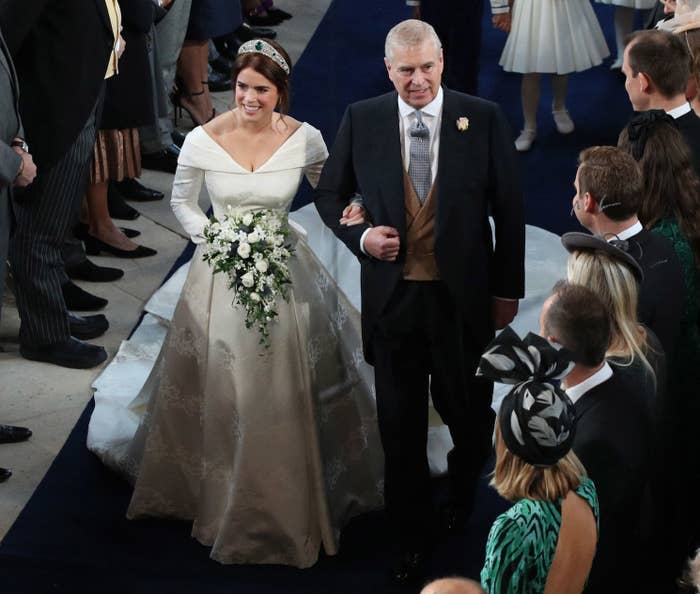 The two designers are the founders of the label Peter Pilotto, a relatively unknown British-based brand known for "innovative textile design, paired with a modern feminine silhouette."
However, unlike 2018's other princess bride, Meghan Markle, aka the Duchess of Sussex, Eugenie chose not to wear a veil — for a very important reason.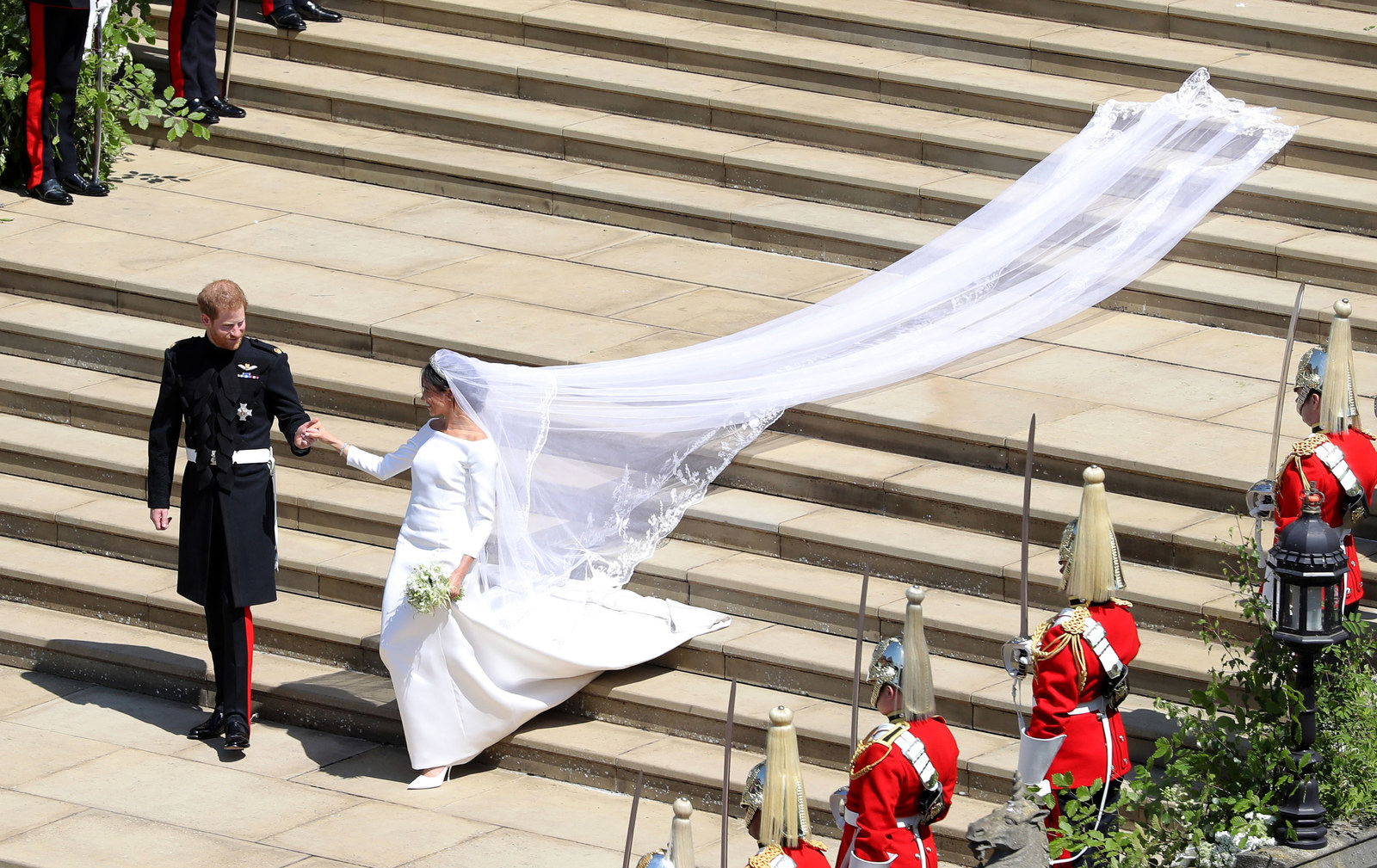 Princess Eugenie wanted to make sure that a scar on her back from scoliosis surgery was visible on her wedding day.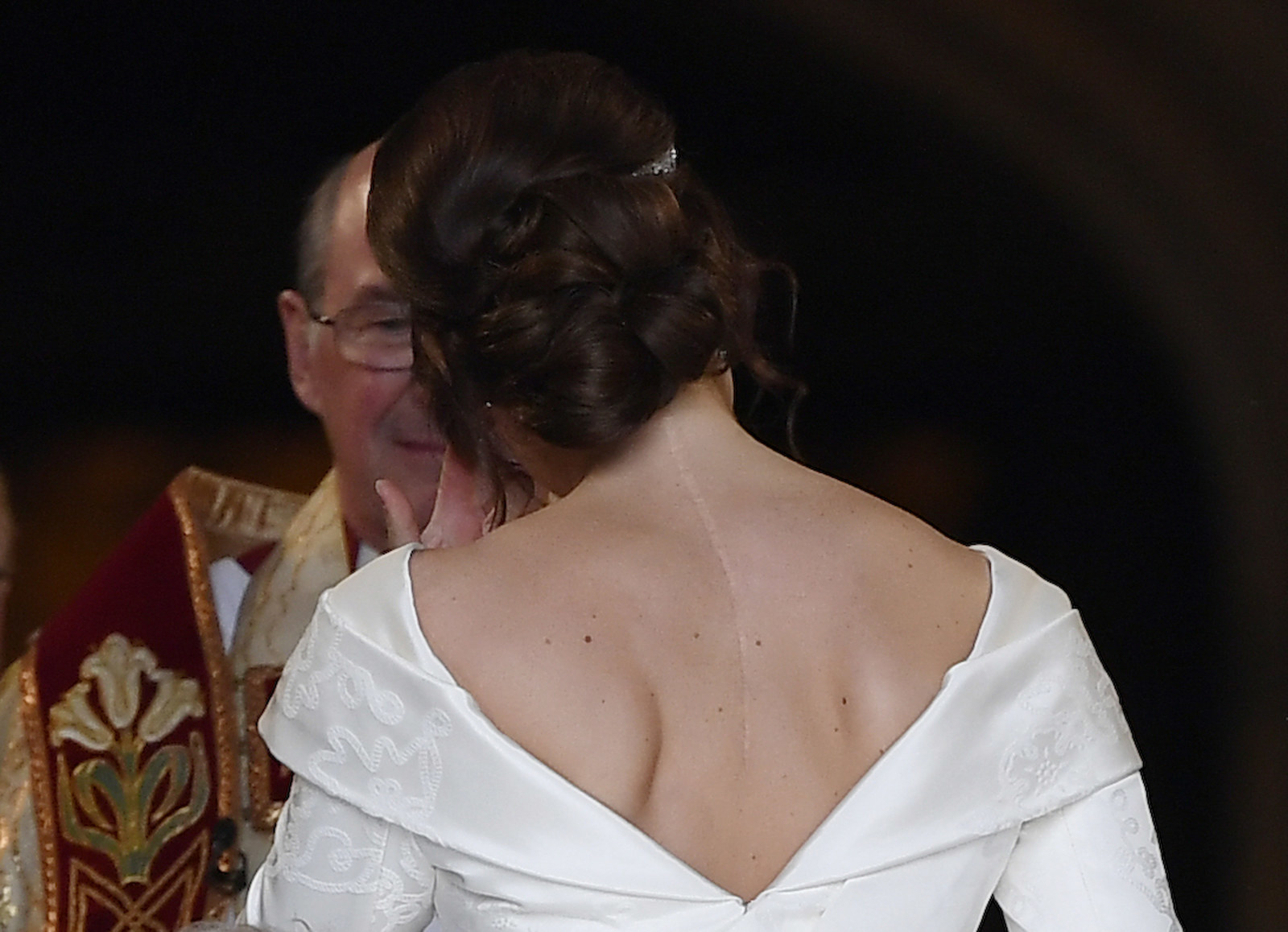 She even worked with her dress designers to make sure that her scar wasn't covered, per a Buckingham Palace statement.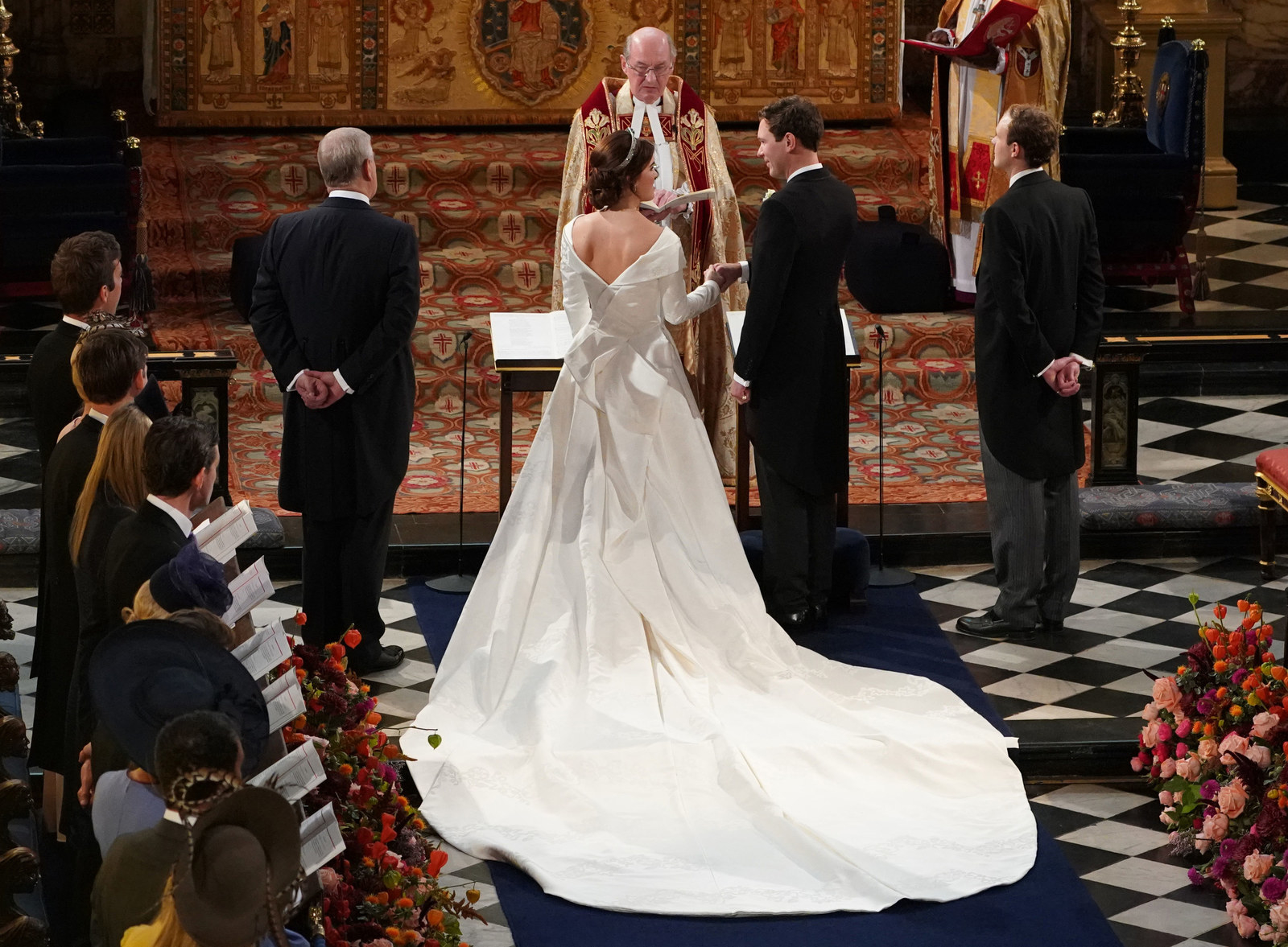 "The low back feature on the dress was at the specific request of Princess Eugenie, who had surgery aged 12 to correct scoliosis."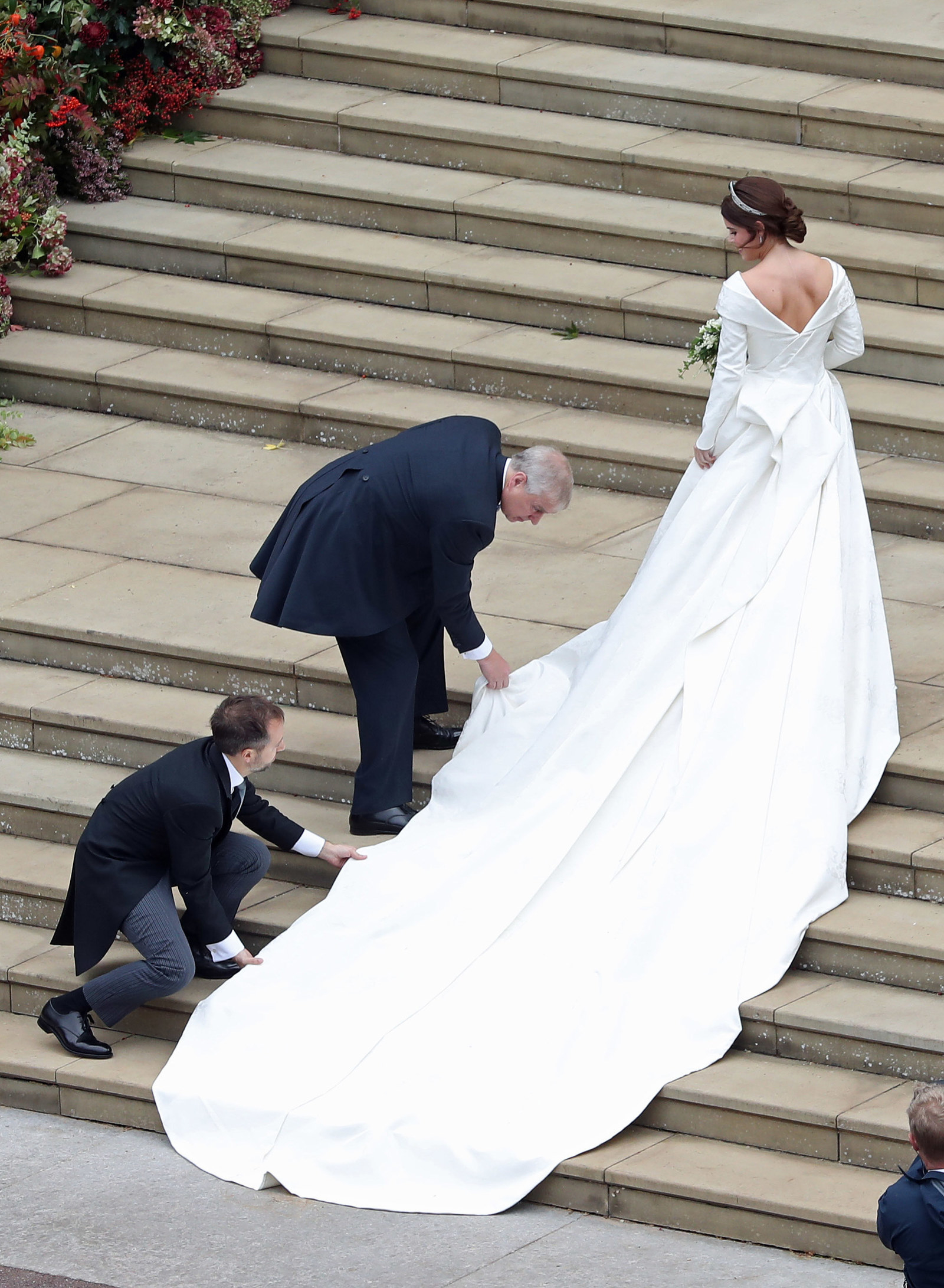 Eugenie is the patron of the the Royal National Orthopaedic Hospital Redevelopment Appeal and has spoken about being treated there for scoliosis as a child.
"In 2002, when I was 12 years old, I was diagnosed with scoliosis (curvature of the spine), and told that I would need corrective surgery," she said in a 2012 interview.

"During my operation, which took eight hours, my surgeons inserted eight-inch titanium rods into each side of my spine and one-and-a-half-inch screws at the top of my neck. After three days in intensive care, I spent a week on a ward and six days in a wheelchair, but I was walking again after that."
Without the surgery, Eugenie said, "I wouldn't look the way I do now; my back would be hunched over."
In an interview earlier this week, Princess Eugenie talked about the importance of showing her scar on her wedding day.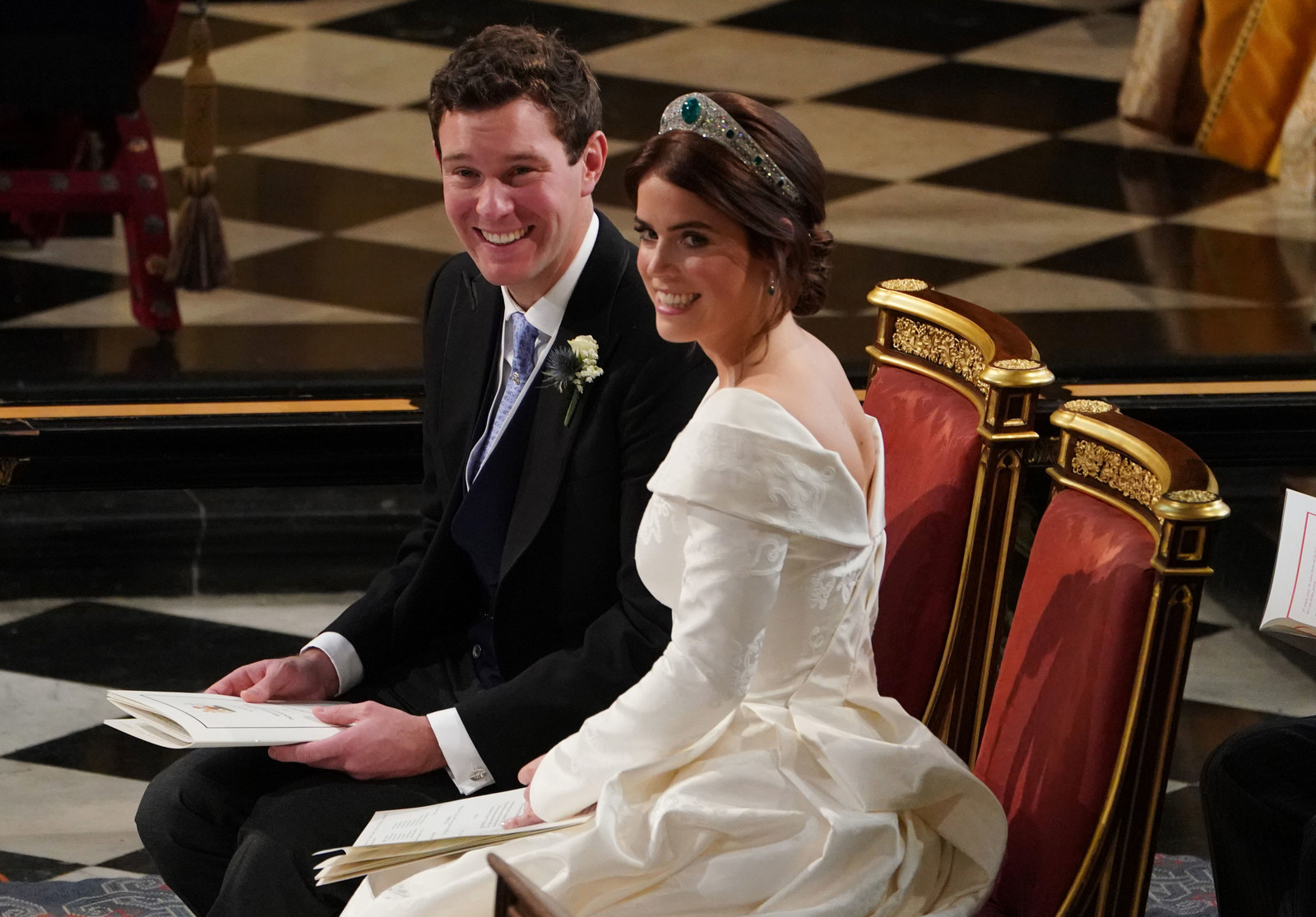 "It's a lovely way to honor the people who looked after me and a way of standing up for young people who also go through this," she said.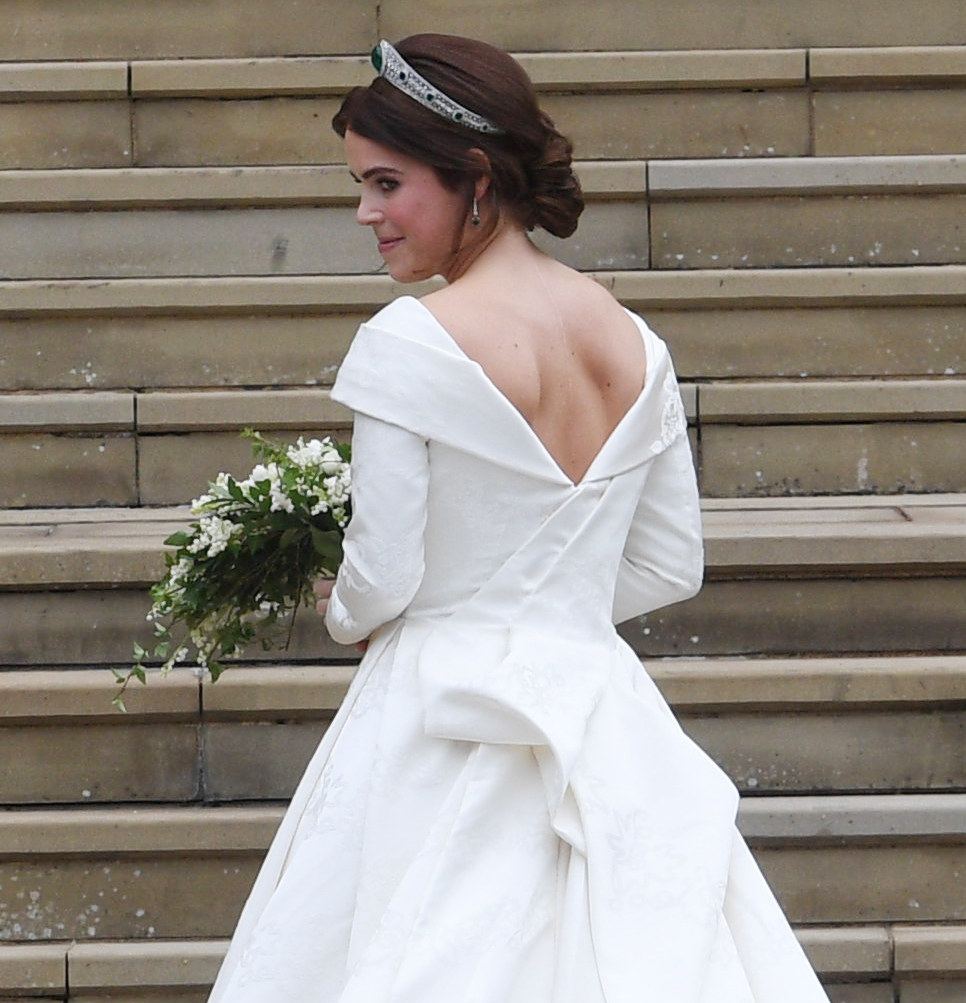 "I think you can change the way beauty is, and you can show people your scars, and I think it's really special to stand up for that."