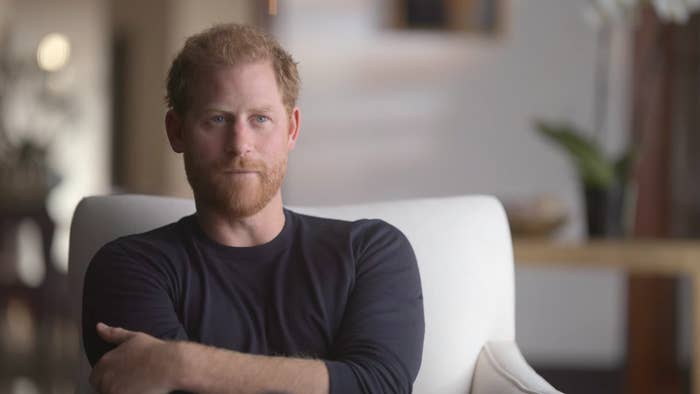 Prince Harry said that Kensington Palace press officials in January 2020 put his name on a statement denying that his brother Prince William "bullied" Harry and his wife Meghan, Duchess of Sussex, out of the royal family without obtaining his permission first.
The Duke of Sussex made the explosive claim in the fifth episode of the Netflix docuseries Harry & Meghan, describing it as an example of the royal institution protecting his brother and prioritizing the then–Duke of Cambridge's public image over that of him and his wife, the duchess formerly known as Meghan Markle.
The statement in question was issued on Jan. 13, 2020, in response to a story published that day in the Times claiming Harry and Meghan "regard themselves as having been pushed away from the royal family by the 'bullying' attitude of his brother the Duke of Cambridge."
Hours after publication, Kensington Palace issued a statement denying the truth of the story that was purportedly from the two brothers — a move that was seen as a highly significant show of unity amidst the fallout from Harry and Meghan's announcement that they were stepping back as working members of the royal family.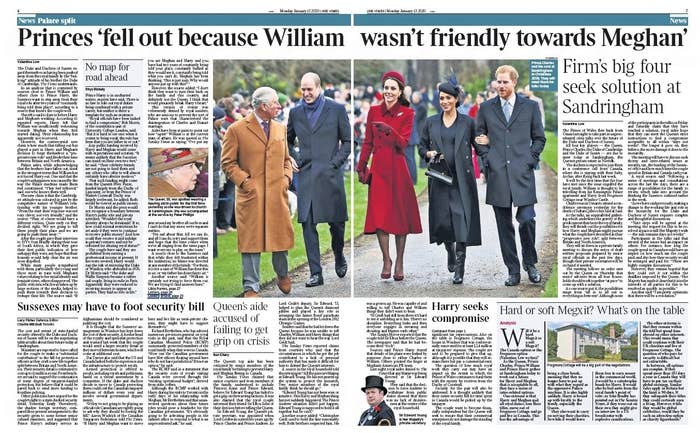 "Despite clear denials, a false story ran in a UK newspaper today speculating about the relationship between The Duke of Sussex and The Duke of Cambridge." the statement said. "For brothers who care so deeply about the issues surrounding mental health, the use of inflammatory language in this way is offensive and harmful."
But in the fifth episode of the docuseries, the final three episodes of which dropped on Netflix on Thursday, Harry revealed that he had nothing to do with the Palace's press release, which was issued while the duke and other senior members of the royal family were negotiating the terms of the Sussexes' exit from working royal life.
"This story came out that part of the reason Meghan and I were leaving was because William bullied us out. And once I got in the car after the meeting, I was told about a joint statement that had been put out in my name and my brother's name. I couldn't believe it. No one had asked me. No one had asked me permission to put my name to a statement like that."
Harry said that when he called Meghan to tell her about what had happened, she "burst into floods of tears, because within four hours, they were happy to lie to protect my brother, and yet for three years they were never willing to tell the truth to protect us."
BuzzFeed News has reached out to Kensington Palace for comment.