Prince Harry Makes Capitol Hill Swoon
Congressional staffers pack the halls for a glimpse of the red-headed royal.
Then something horrible happened...
But OF COURSE they returned.
Some staffers even went outside the building.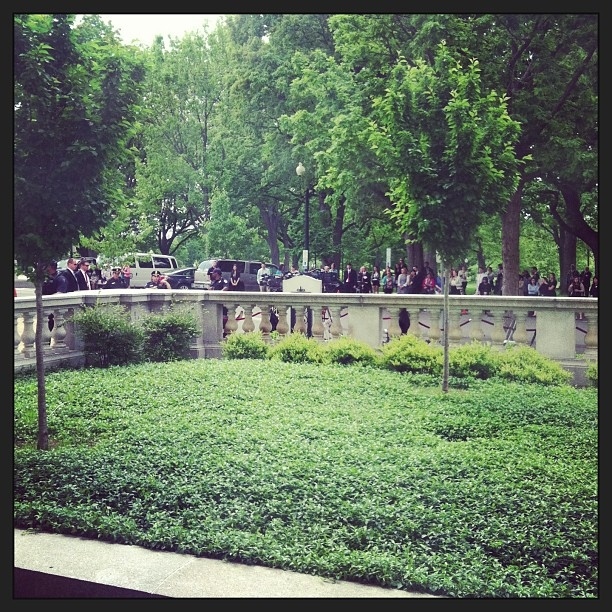 Capitol Police pushed people back, but they would not be stopped.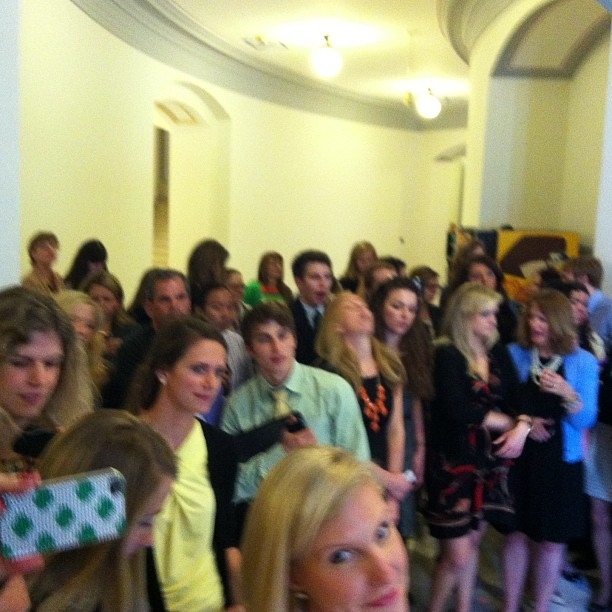 Update - 3:45 p.m.: Sen. John McCain exits the building to greet Prince Harry.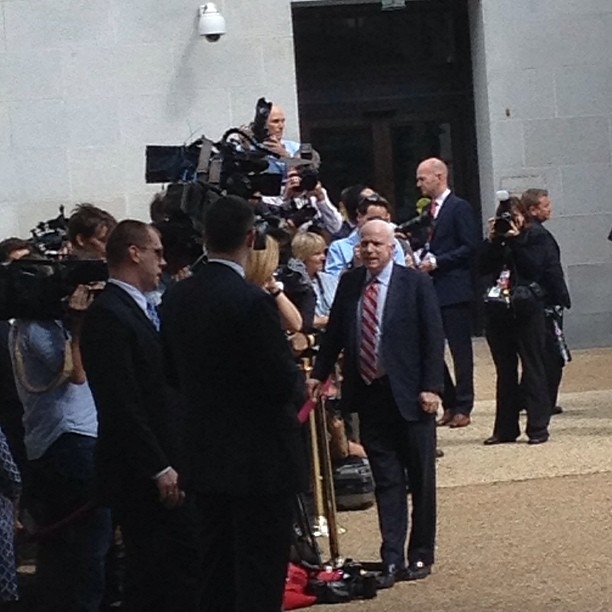 UPDATE - 3:50 P.M.: Prince Harry arrives and all hell breaks lose.
Update - 4:00 p.m.: Prince Harry is touring a land mine detection exhibit on Capitol Hill with Sen. McCain.
And Capitol Hill rejoiced.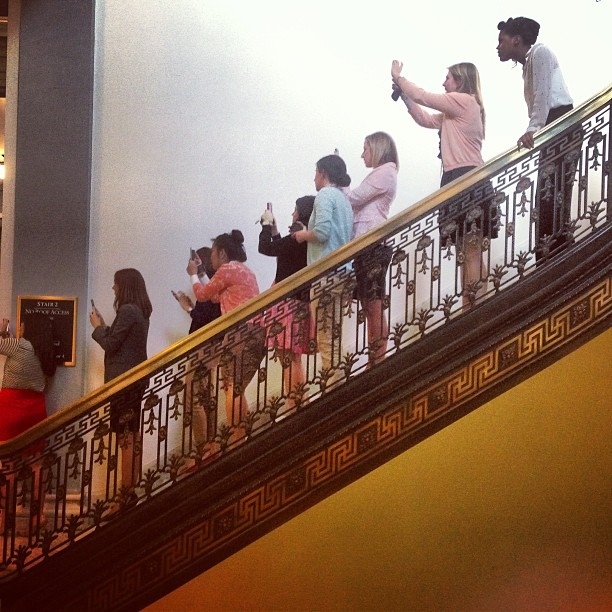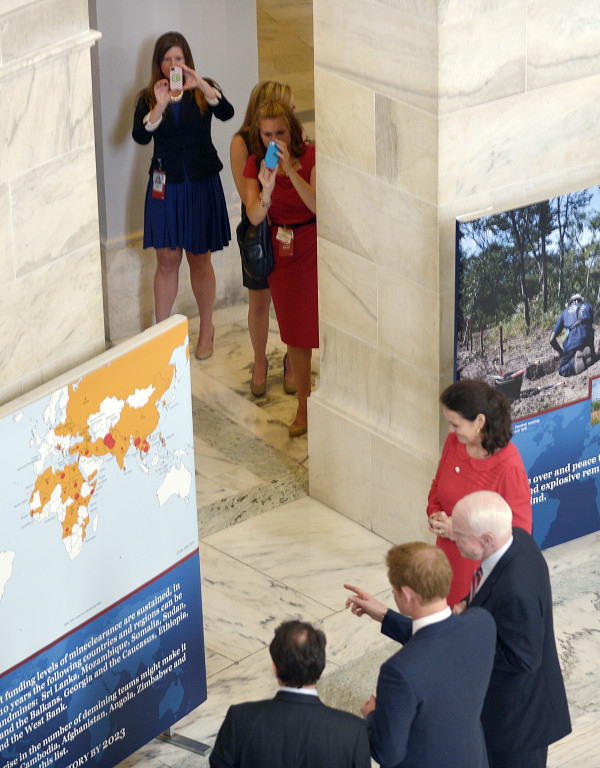 But HRH Prince Harry maintained his royal composure.
Sadly, all good things must come to an end.