Prince Harry Honors Fallen U.S. Soldiers
Prince Harry visited Arlington National Cemetery in Washington, D.C. today to honor America's fallen soldiers. Captain Harry Wales was in full ceremonial uniform as he paid his respects to his comrades-in-arms.
Prince Harry, who recently returned from a deployment to Afghanistan, first visited Section 60 of Arlington National Cemetery, where veterans of the wars in Iraq and Afghanistan are buried.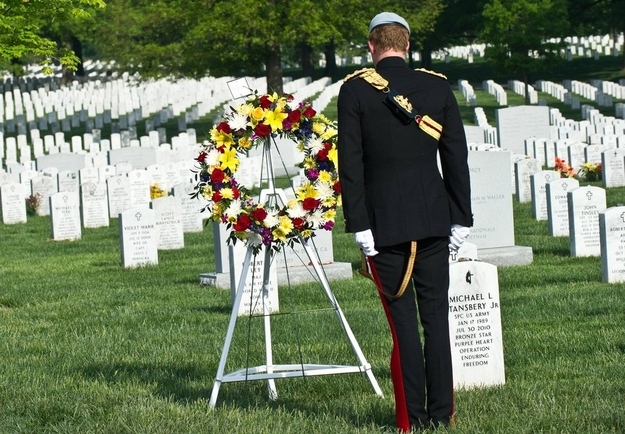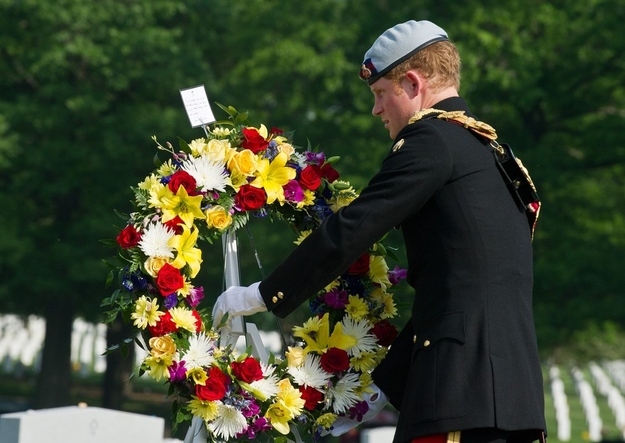 He left a wreath with a personal note by the grave of a soldier who died in Afghanistan.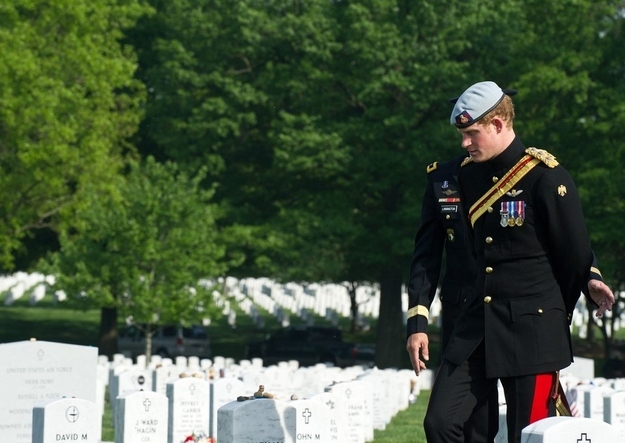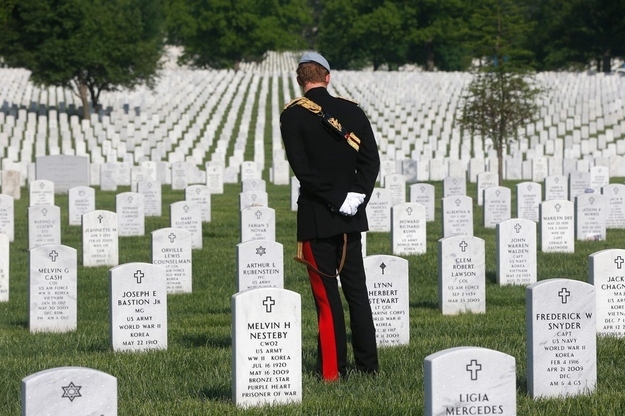 Prince Harry next visited the JFK memorial, to honor the 50th anniversary of the U.S. president's death.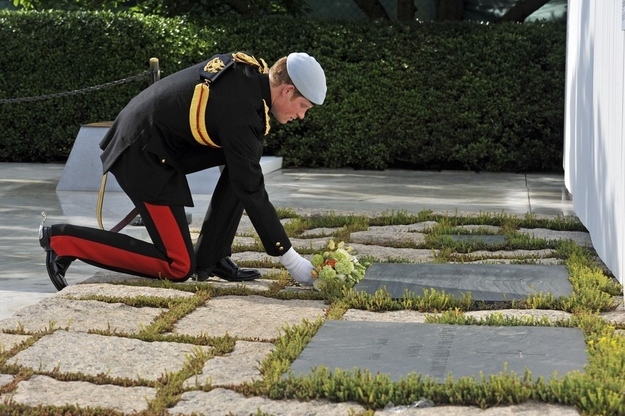 Finally, he laid a wreath at the Tomb of the Unknown soldier.
The color guard had to fight adoring throngs of people to make their way to the wreath laying cermony.