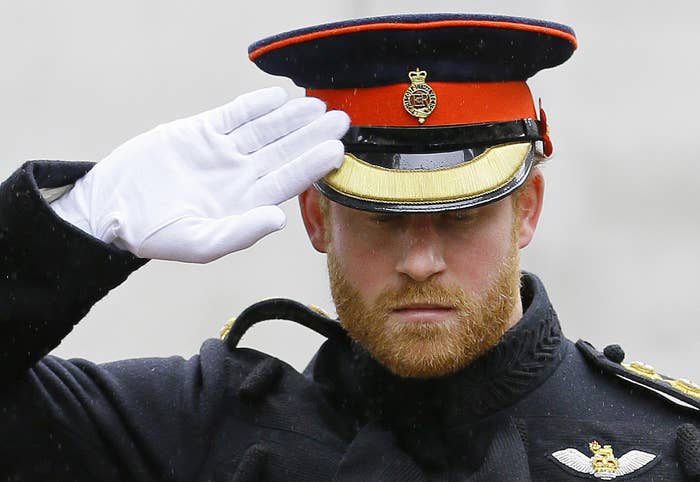 Buckingham Palace has amended its decision about royal dress codes for Queen Elizabeth II's official funeral events and will allow British Army veteran Prince Harry, Duke of Sussex, to wear military dress while standing vigil at his grandmother's coffin alongside his cousins on Saturday.
On Friday, the Palace announced an event that was not originally on the official schedule: The Queen's eight grandchildren will stand vigil by her coffin at the lying-in-state in Westminster Hall for 15 minutes on Saturday evening. (News of the vigil and the change in dress code was first reported by the Mirror on Thursday.)

King Charles III personally requested that both Harry and William, Prince of Wales, wear military dress for the occasion, a Palace spokesperson said.
The brothers will be accompanied by their cousins Peter Phillips, Zara Tindall, Princesses Beatrice and Eugenie of York, Lady Louise Windsor, and James, Viscount Severn. Phillips and James will wear morning coats; the women will be in dark formal dress.
The Palace originally said that only working members of the royal family who hold military ranks would be allowed to wear formal uniforms during the Queen's funeral events — with one exception: Prince Andrew, Duke of York, was granted permission to wear military dress to stand vigil at his mother's coffin on Friday.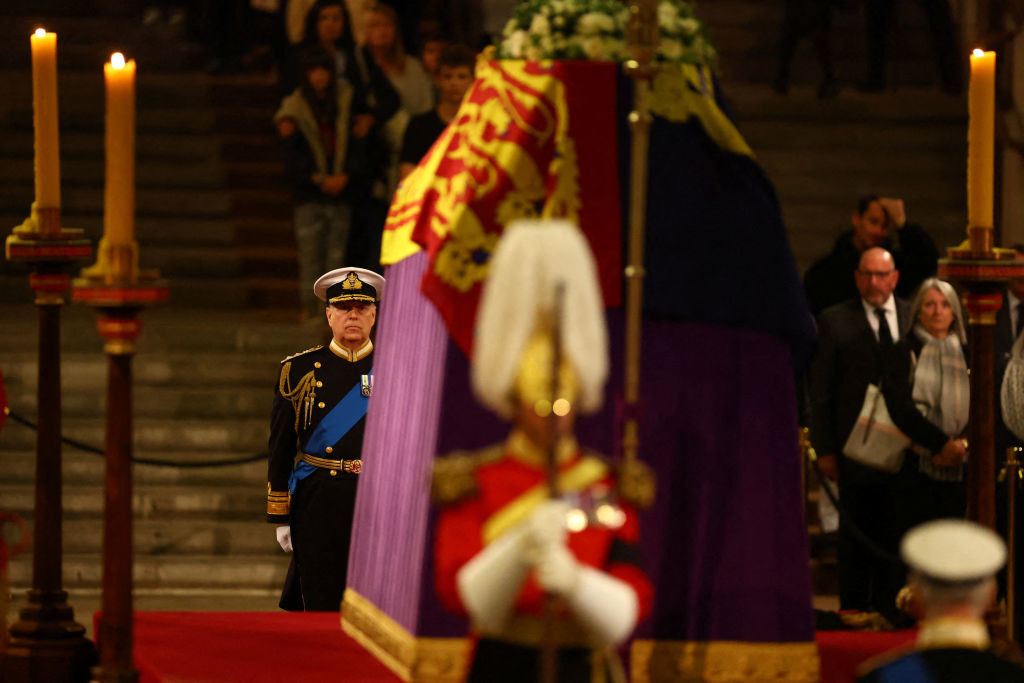 As Andrew and Harry are both veterans and nonworking members of the royal family (for very different reasons), this initial decision garnered public backlash.
Although William and the King served in the armed forces, their fellow senior royals Princess Anne and Prince Edward, Earl of Wessex, cannot boast of military careers. (Anne has no military experience and Edward dropped out of the Royal Marines during basic training.) Nonetheless, they hold honorary military titles and are therefore allowed to wear the uniform of the unit they represent.
When asked about the original decision that barred him from wearing his uniform, a spokesperson for the duke told BuzzFeed News, "Prince Harry, the Duke of Sussex, will wear a morning suit throughout events honouring his grandmother. His decade of military service is not determined by the uniform he wears and we respectfully ask that focus remain on the life and legacy of Her Majesty Queen Elizabeth II."
During the Queen's procession from Buckingham Palace to the Palace of Westminster on Wednesday, the fact that Harry, a 10-year British Army veteran, was in a morning suit alongside uniformed royals who never served was pointed out by Twitter users and royal commentators alike.
Harry has spoken in the past about his pride in serving his grandmother in the military. In his statement about the Queen's death, Harry referenced the happiness he felt at "meeting [her] for the first time as my Commander-in-Chief."