For The First Time, Pope Francis Publicly Offers Prayers For Victims Of Clergy Sex Abuse
The pope openly addressed the issue of sex abuse within the Catholic Church on Monday.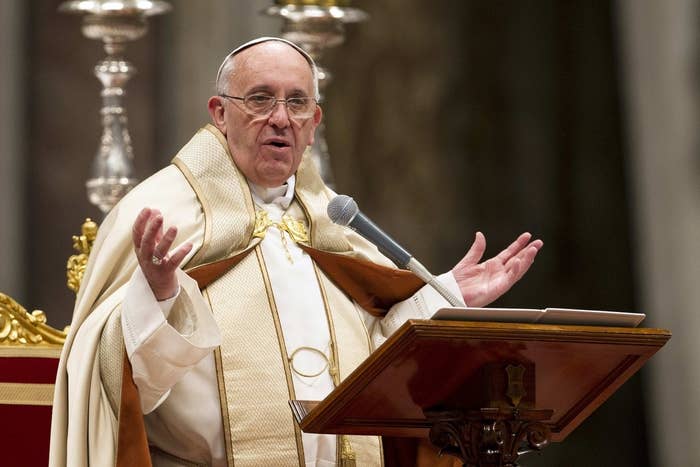 On Monday, Dec. 2, Pope Francis expressed his prayers for victims of clergy sex abuse in the Netherlands and instructed Dutch bishops to continue to support the victims and their families throughout the healing process. Speaking in French during an audience with prelates from the Bishops' Conference of the Netherlands, the pope's remarks focused on how to comfort those who suffer from "spiritual emptiness."
"In particular," Pope Francis said, "I wish to express my compassion and to ensure my closeness in prayer to every victim of sexual abuse, and to their families; I ask you to continue to support them along the painful path of healing, that they have undertaken with courage."
The National Catholic Reporter details how the church's sex abuse scandal has particularly impacted the Dutch Catholic Church, reporting that a 2011 government inquiry revealed that church officials had "failed to adequately deal with" abuse affecting as many as 20,000 of the country's children in Catholic institutions since 1945. Although the issue of sex abuse has been mentioned tangentially since Pope Francis assumed the papacy in March, this is the first time he has addressed the issue publicly.