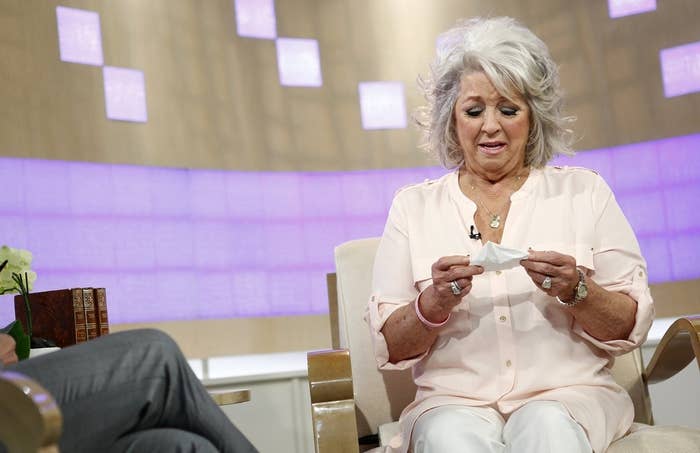 As Paula Deen loses major endorsements left and right, her supporters are still buying up the Southern chef's cookbooks online, pushing the author to the top of the Amazon's bestseller list. Paula Deen's newest book, titled Paula Deen's New Testament, won't be released until Oct.15, 2013, but it is currently the No. 1 best-selling book on Amazon.com and has been one of the 15 most popular books on the site for the past four days.
Since the online retailer doesn't allow users to rate or comment on books that have yet to be released, Deen's supporters are leaving outraged and encouraging messages instead of reviews on Deen's Southern Cooking Bible, which was published in 2011. The Southern Cooking Bible is currently the seventh best-selling book on Amazon with new 5-star "reviews" appearing on the page every few minutes.
Many of the reviewers describe Deen as a "scapegoat" who is being "crucified" by the media.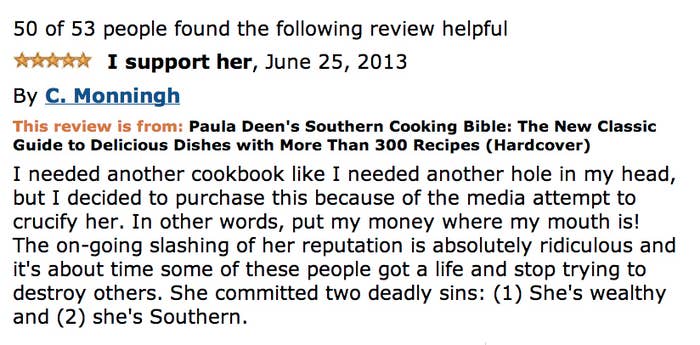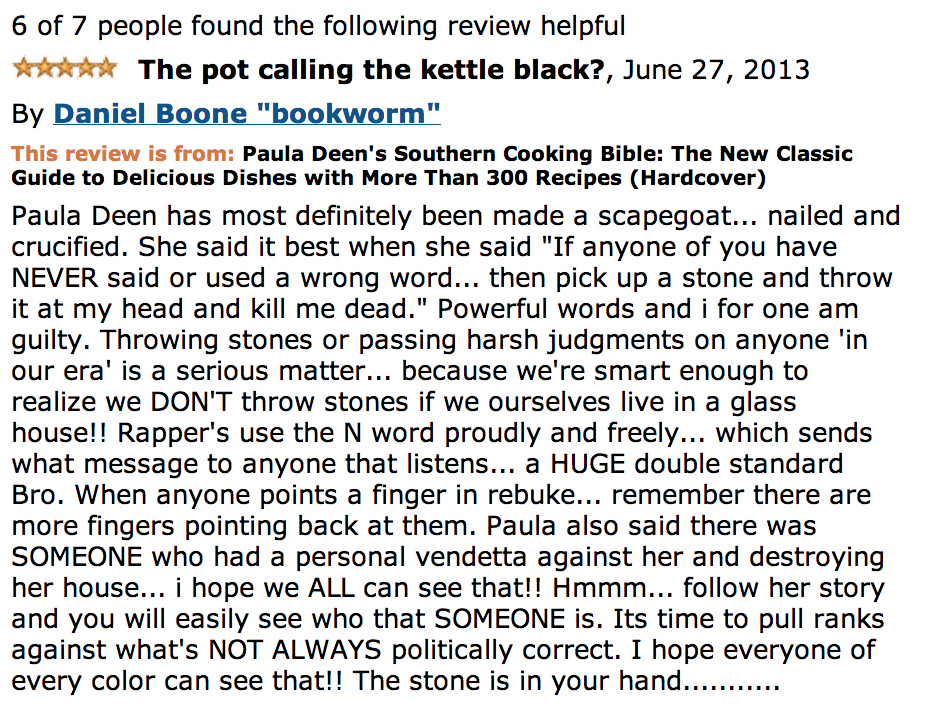 Others reviewers talk about their perceived racial bias in Deen's critics.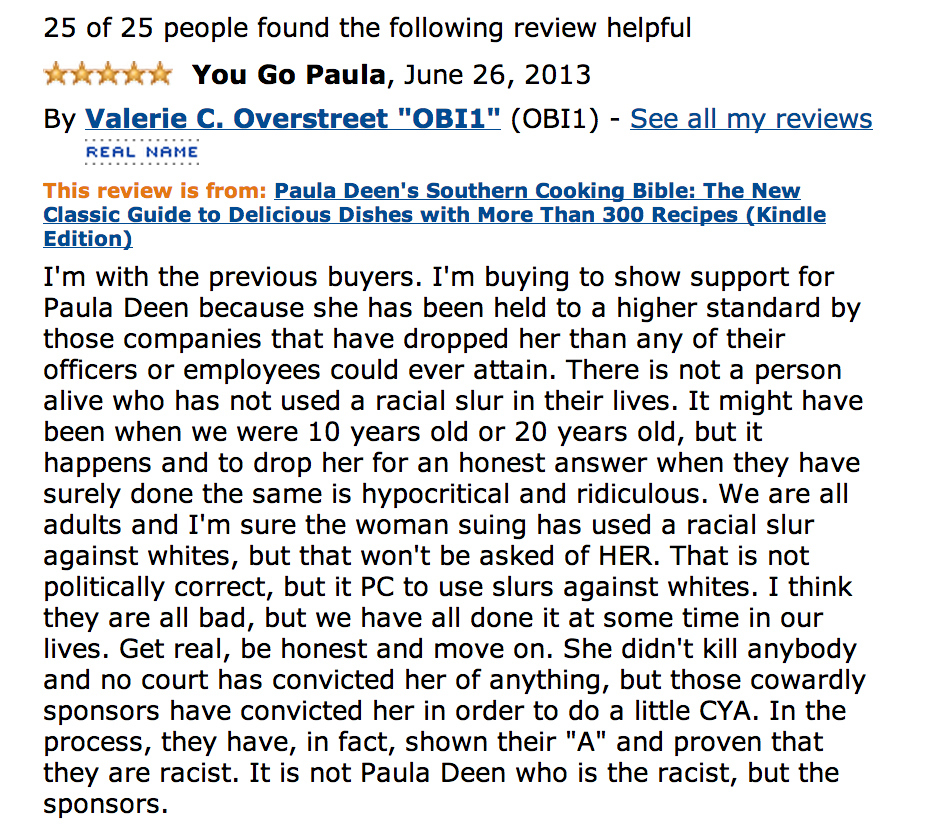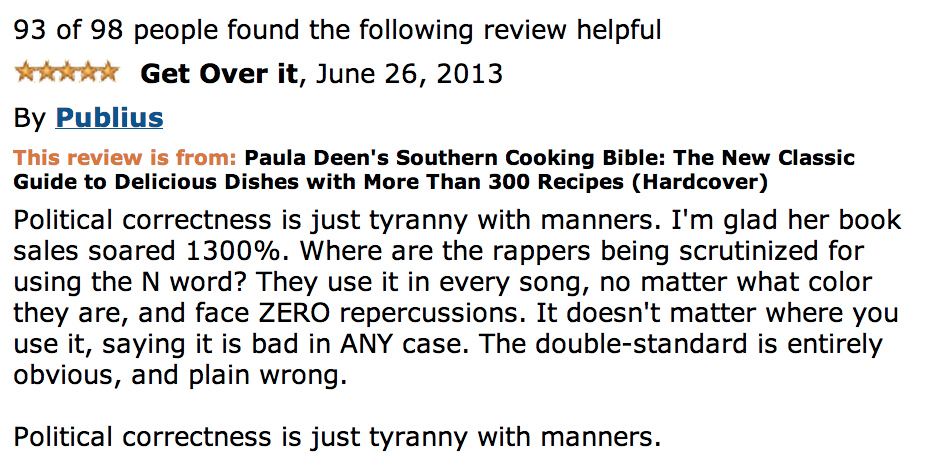 A lot of her supporters describe themselves as "Southern women."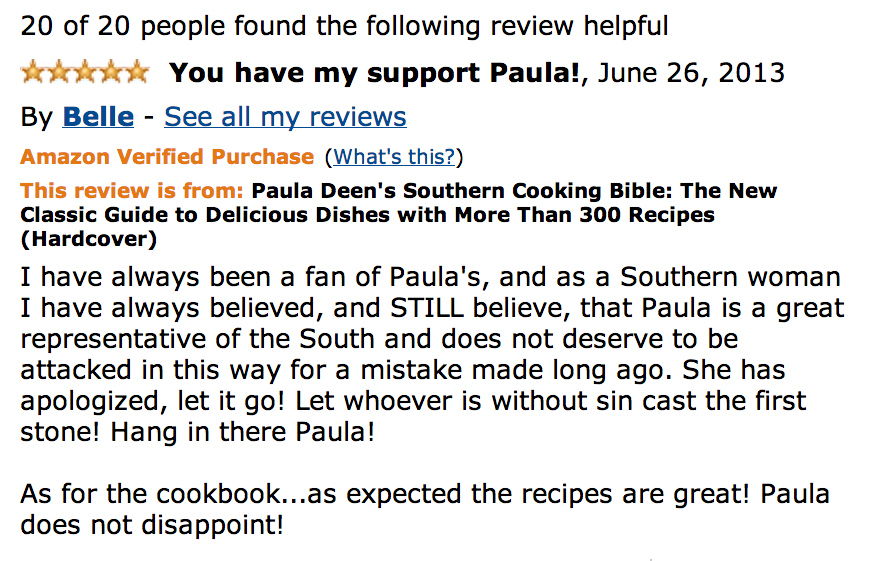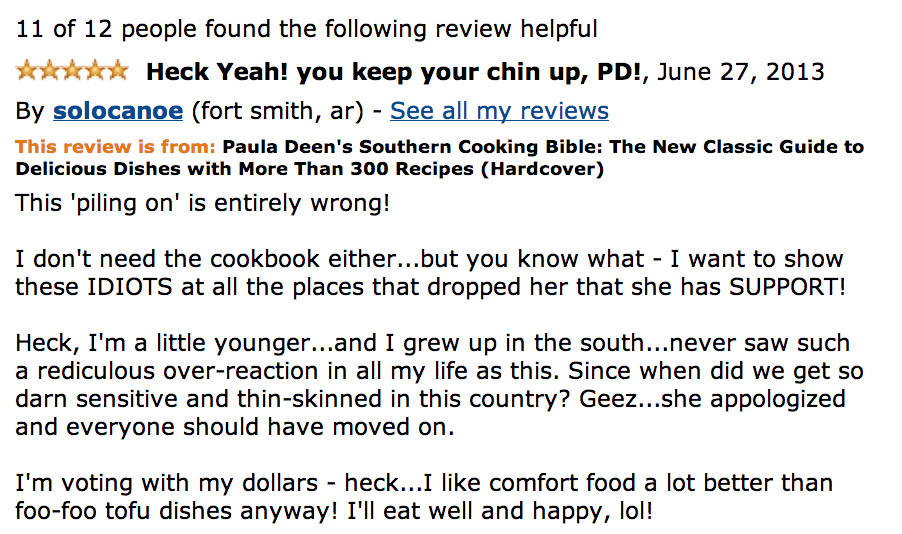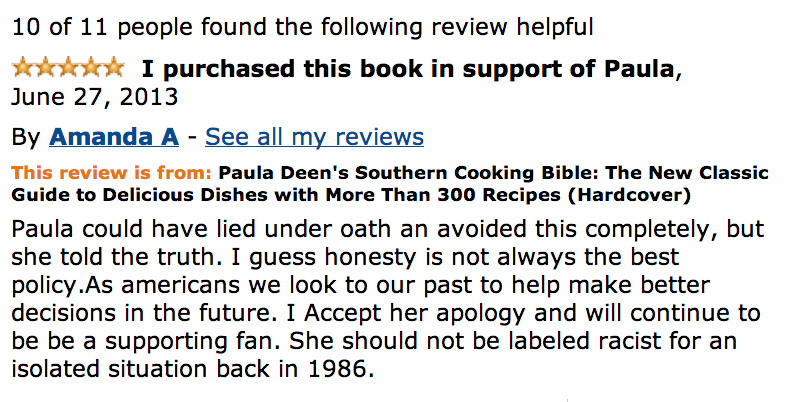 The two most popular reviews reference buying Cheerios as well as Paula Deen's book, to support the company's latest ad featuring a mixed-race couple.