Paris Terrorist's Sister Is A Twerking "Booty Therapy" Dance Teacher
Maimouna Coulibaly, 39, is a performer and choreographer who uses her performances to combat racism in France through dance.
Maimouna Coulibaly, the 39-year-old sister of Amedy Coulibaly, 32 — who killed five people in an attack on a kosher market and one policewoman in Paris last week — is a well-known dancer, playwright, and choreographer who has appeared several times on the French version of Got Talent.
Coulibaly's twerking technique inspired her to create her own line of dance classes, which she calls "Booty Therapy."
Coulibaly's "Booty Therapy" classes are taught worldwide, with a session of 20 lessons costing 300 euros, approximately $350.
"There has always been something that pushes me to dance with my booty," Coulibaly said in a 2012 interview on her website.
"I like it, I think it's liberating! Nevertheless, we are in a society where we should not move our booty because it has a negative image."
"For me, it's so natural," she continued. "I was born and I grew up in a female universe. I come from a family of nine girls and only one boy, with the same mother and father."
Colibaly's biggest hit has been her dance show "Hééé Mariamou," a production based on her experience as the child of immigrants growing up in an impoverished Paris suburb.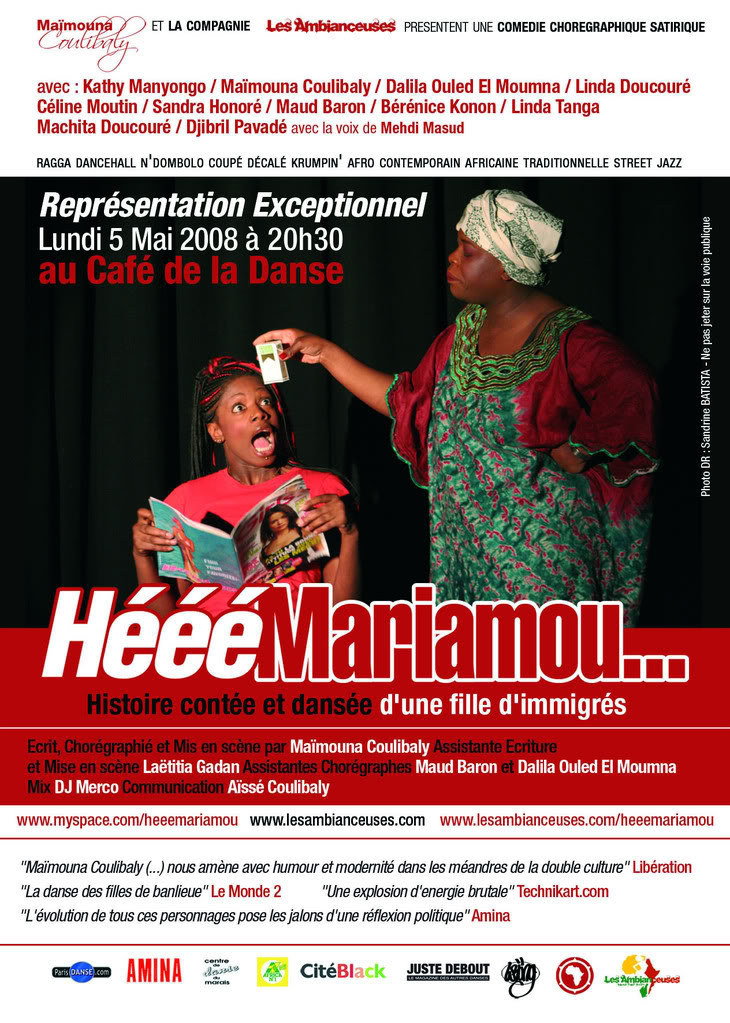 The play was a success, and the troupe attracted international attention, performing in Paris and San Francisco.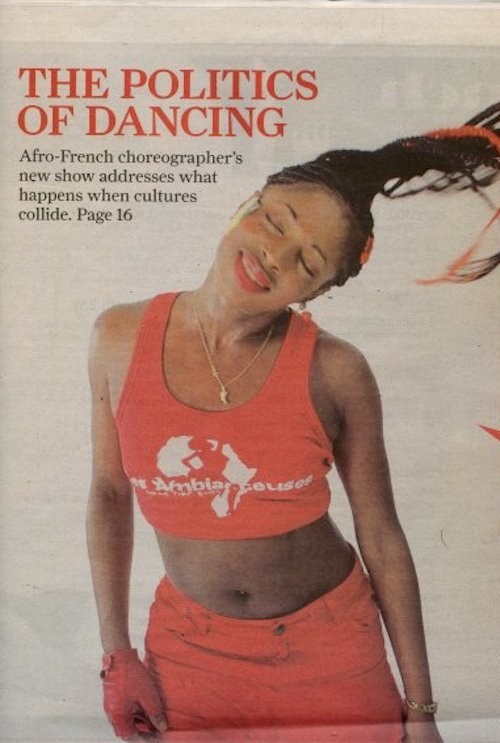 In one image from this international tour, Coulibaly is shown with director Spike Lee, who called her "The Woman In Red," she said on her Photobucket page.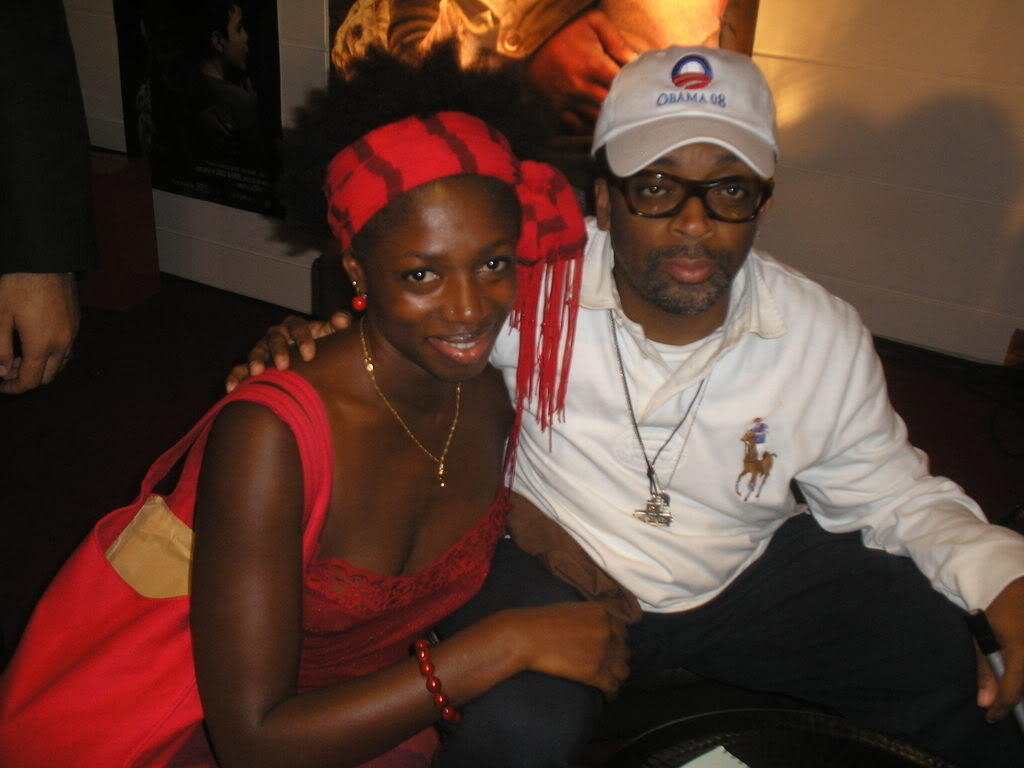 Coulibaly later founded her own dance troupe, Les Ambianceuses, and choreographs their routines in addition to teaching her "Booty Therapy" classes.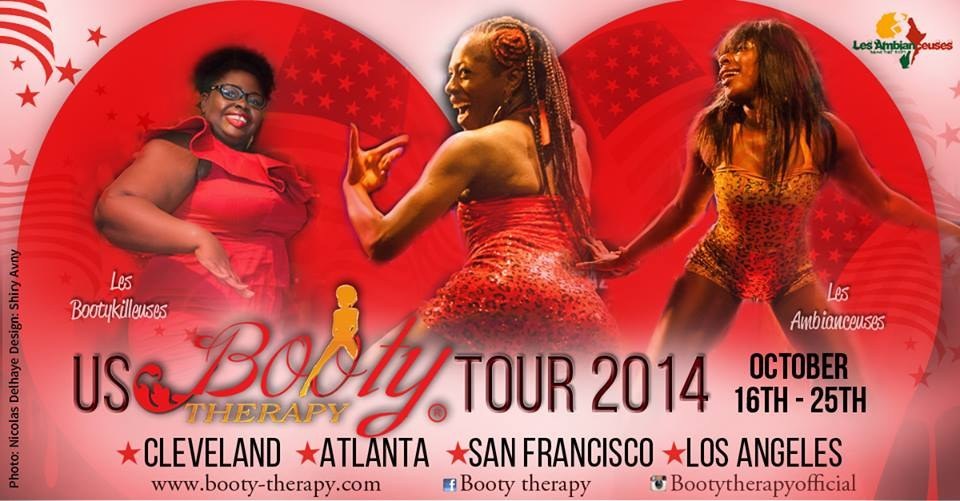 In fact, in December, one month before her brother's terrorist attacks, Coulibaly and her dance troupe organized a twerking flash mob at Paris' Gare du Nord train station with their students.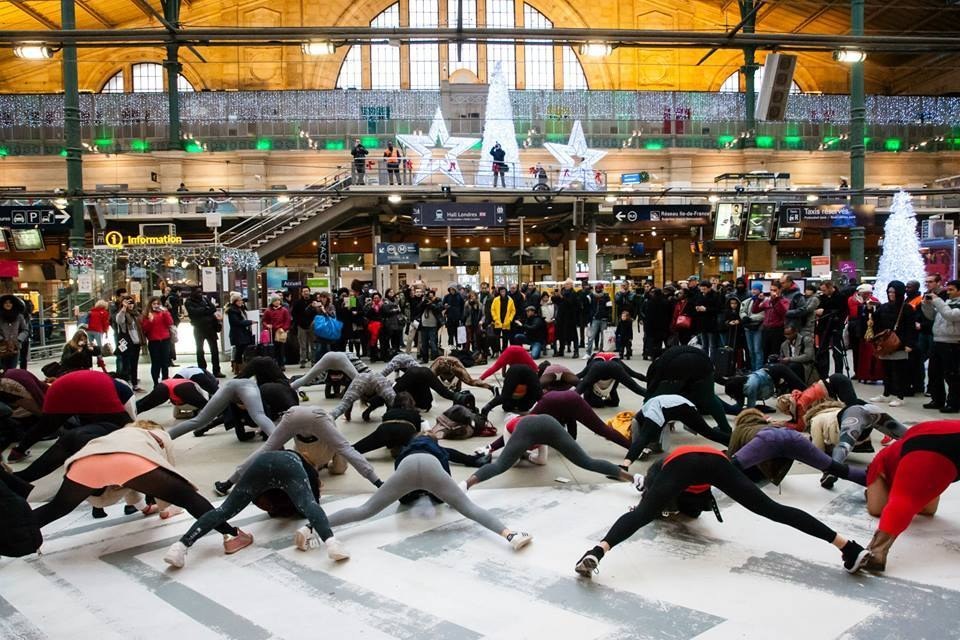 Eerily, Coulibaly tweeted about her brother's attacks on two police officers in Montrouge on Jan. 8. On her now-deleted account, Coulibaly tweeted that she heard a round of gunfire from the end of her road.

"Des sirènes à n'en plus finir, routes barrées. Ca s'est passé sur Pierre Brossolette... C'est à la limite de Malakoff et Montrouge à 400m de la porte de Châtillon."

"Non-stop sirens, blocked streets. It happened on Pierre Brossolette Avenue... It's at the border of Malakoff and Montrouge, 400 meters away from Porte de Châtillon".
The location she described was where two officers were shot — one policewoman killed — on Jan. 8.
The night after the attacks on Charlie Hebdo, Coulibaly posted a bold message explaining why she wouldn't be canceling classes that night, saying that urban dances were born following violent events.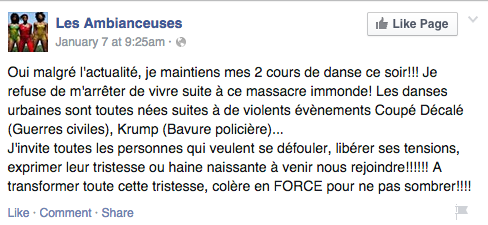 "Yes, in spite of the current events, I'll still give my two dance classes tonight!!! I refuse to stop living after this disgusting slaughter! Urban dances were born following violent events Coupé Décalé (during a Civil War), Krump (following police blunder).

I call everyone who want to unwind, free their tensions, express their sadness, or their budding hatred to come join us!!!!!! To turn all this sadness and anger into strength, in order not to drown!!!!"
The mothers and sisters of Amedy Coulibaly offered their "sincerest condolences" to the victims' families on Saturday and denounced the actions of their son and brother.
"We condemn these acts," they said in a statement to Agence France-Presse. "We absolutely do not share these extreme ideas. We hope there will not be any confusion between these odious acts and the Muslim religion."
Additional reporting and translation from French by Marie Telling.