Prince William and Catherine, Duchess of Cambridge pose with their son Prince George.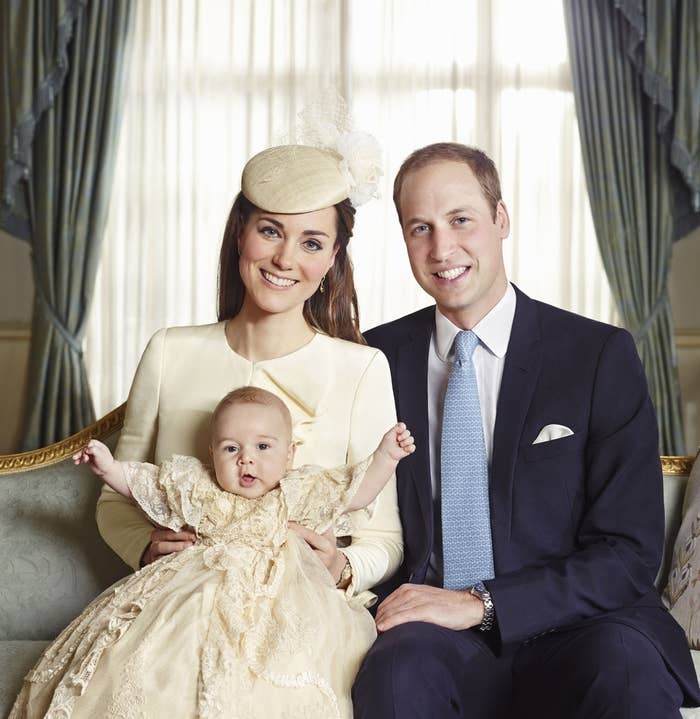 Update - Oct. 25, 5 p.m.: One of the photos originally seen in this post was removed as part of a 24-hour display agreement.
buzzfeed.com
The 3-month-old prince wore a replica of the royal family's traditional Christening robe and displayed some impressively chubby cheeks.