Maryland Man Charged With Supporting ISIS, Lying To Authorities
Officials said that Mohamed Elshinawy, 30, received large amounts of money from people he believed to be linked to ISIS for "operational purposes" in the United States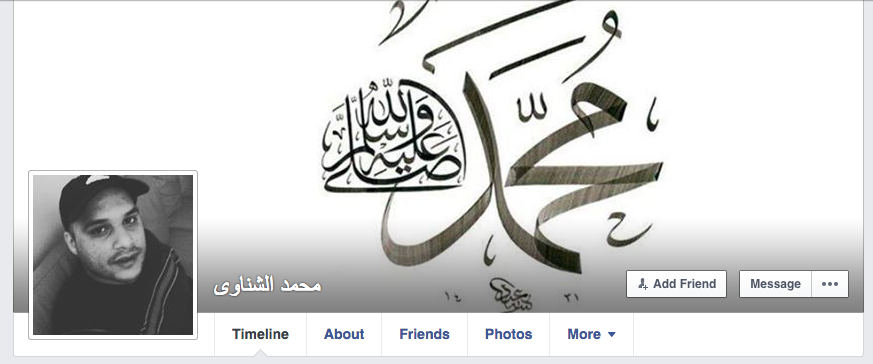 A 30 year-old Maryland man was arrested Monday on charges of attempting to provide material support to ISIS, obstructing FBI proceedings, and making false statements and falsifying or concealing material facts.
The Department of Justice announced the arrest of Mohamed Elshinawy of Edgewood in a news release that stated he had received $8,700 from individuals he believed to be linked to ISIS.
"Mohamed Elshinawy received money he believed was provided by ISIL in order to conduct an attack on U.S. soil," said Assistant Attorney General for National Security John P. Carlin in a statement Monday, using an alternative acronym for ISIS. "When confronted by the FBI, he lied in order to conceal his support for ISIL and the steps he took to provide material support to the deadly foreign terrorist organization."
According to the complaint, Elshinawy attracted the FBI's attention in June when he received a $1,000 Western Union wire transfer from an individual in Egypt who was being monitored for "attempting to send money to the United States, possibly for nefarious purposes."
In two interviews with Baltimore FBI agents on July 17 and 20, Elshinawy initially claimed that the money was to purchase an iPhone for a friend. However, he then allegedly revealed that the $1,000 sum, as well as a $3,000 sum transferred via PayPal, had been sent to him by a man he believed to be an ISIS operative.
His instructions, he allegedly said, were to use the money for "operational purposes," which Elshinawy understood to mean "causing destruction or conducting a terrorist attack in the United States." The shootings at the "Draw Mohammed Contest" in Texas was given as an example of an operation.
Elshinawy is said to have told the FBI agents that he never intended to carry out any attacks, "rather, he claimed he saw an opportunity to make money and take it from 'thieves' and felt that the FBI should reward him for what he had done." He also allegedly said that he had used the money to buy furniture and pay bills.
He also allegedly admitted to receiving an additional $1,200 via PayPal from his ISIS contact "by order of a guy in Syria." Elshinawy pretended to sell printers on Ebay as a cover for the transactions, so they wouldn't be noticed.
The FBI's examination of Elshinawy's financial accounts revealed that he also allegedly received $3,500 from the same source — money that he did not disclose to the FBI.
Although Elshinawy claimed that he was not affiliated with ISIS, he had an active social media presence in Arabic that indicated his strong support of jihad, according to the complaint.
Elshinawy allegedly pledged allegiance to ISIS via social media on February 17 and had many jihadi-themed conversations with a childhood friend who had been arrested on terrorism-related charges in Egypt and subsequently fled to Syria after he was released from custody. On April 22, the complaint said, Elshinawy and his friend discussed the technical challenges of making an explosive device.
Read the full complaint:
Download PDF