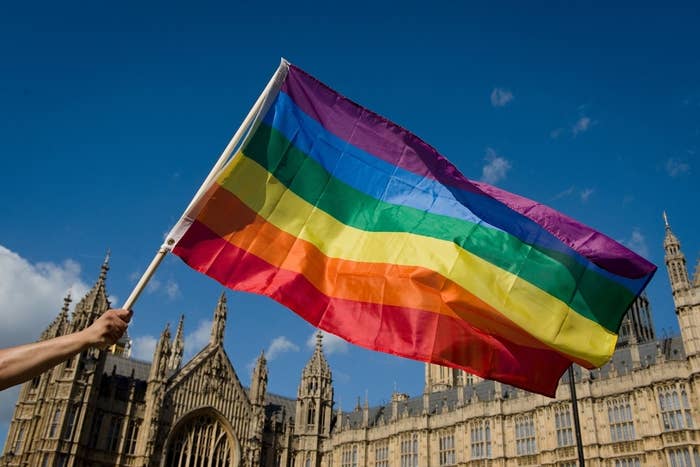 A bill legalizing same-sex marriage has passed the United Kingdom's House of Lords and is expected to be signed into law within the week. The "Marriage (Same Sex Couples) Bill" clears the way for same-sex couples to legally wed in England and Wales by the summer of 2014. Same-sex couples can currently form civil partnerships, with many -- but not all -- of the same rights as heterosexual married couples.
The House of Commons voted to allow same-sex marriage in England and Wales on May 21, by a vote of 366 to 161. The bill was then sent to the House of Lords.
Before the vote, Lord Alli, one of the lead backers of the bill, gave a moving speech. "As a gay man over those 15 years you have changed my life," he said as he thanked his peers in the House of Lords. "You have given me dignity where there was sometimes fear. You have given me hope where there was often darkness and you have given me equality where there was sometimes prejudice. My life and many others will be better today than it was yesterday."
Although the bill enables gay couples to get married in both civil and religious ceremonies in England and Wales, it bars the Church of England from offering same-sex ceremonies, as the Church is currently divided on the issue. The bill also only legalizes unions in England and Wales -- the Scottish parliament is currently debating a similar bill.
Queen Elizabeth is expected to be asked to give her approval to the bill by the end of the week.