An Oklahoma man was arrested Tuesday in connection with the killing his stepfather, who suffocated to death on his own underwear.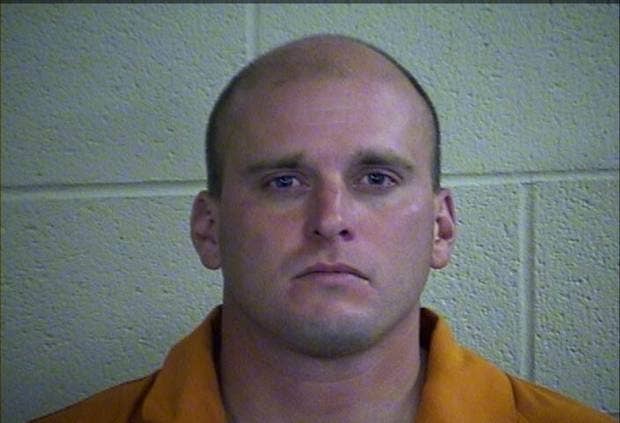 Pottawatomie County Sheriff Mike Booth told NewsOK that suspect Brad Davis, 33, confessed that he gave his deceased stepfather an "atomic wedgie."
Denver Lee St. Clair, 58, died on the evening of Dec. 21, Oklahoma state medical examiner spokeswoman Amy Elliott confirmed on Wednesday. An autopsy revealed the cause of death to be asphyxiation (on his underwear) and blunt force trauma. St. Clair's death has been ruled a homicide.
An "atomic wedgie" is different from a normal wedgie in that the underwear is pulled up to the level of the shoulder blades, ideally over the victim's head.