London Man Stabbed And Robbed Of His Copy Of "Grand Theft Auto V"
Attacked by a gang on his way back from the store.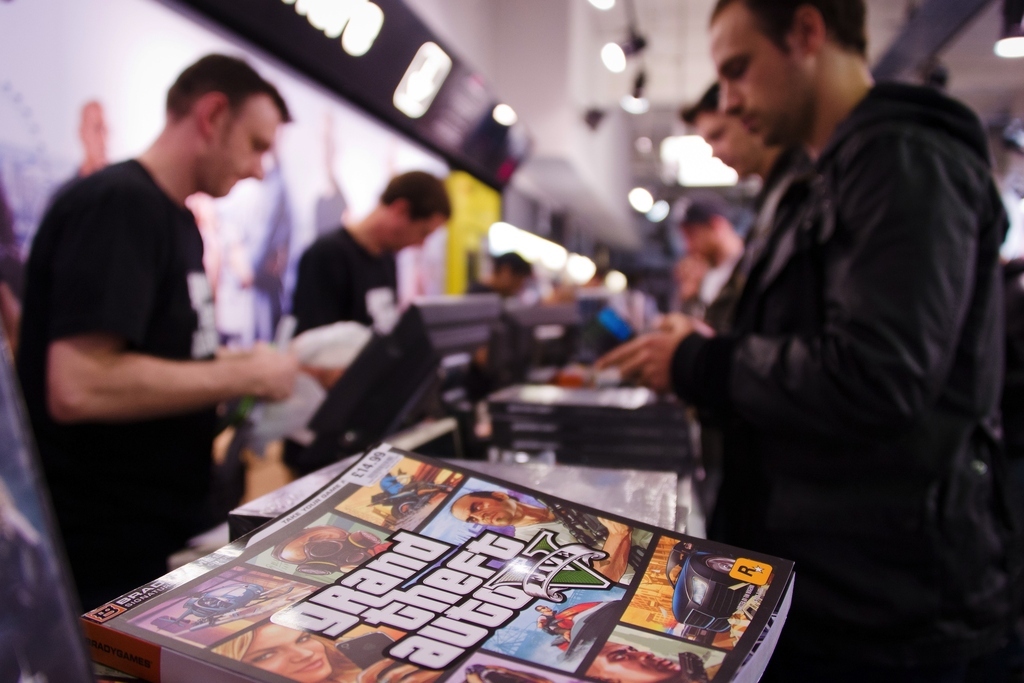 A 23 year-old London man was attacked and robbed of his new copy of Grand Theft Auto V shortly after buying the game Tuesday morning.
After standing in line for almost an hour, the victim was on his way home from an Asda store in Colindale, North London, when he was attacked by a gang, hit with a brick, and stabbed. The assailants then fled with the newly purchased video game.
"We were called at 1:20 a.m. to Princes Avenue, Colindale," a Scotland Yard spokesman told the London Evening Standard. "A 23-year-old man was shopping, then on his way back home he was hit with a brick and stabbed. He was taken to a north London hospital where he is currently in a stable condition. We think he was attacked on Princes Avenue by multiple suspects although it is unclear how many at this stage."
Grand Theft Auto V was released worldwide at midnight in one of the biggest video game launches ever, with fans lining up outside stores for days in order to secure a copy. Sales are expected to top $1 billion in the first month.