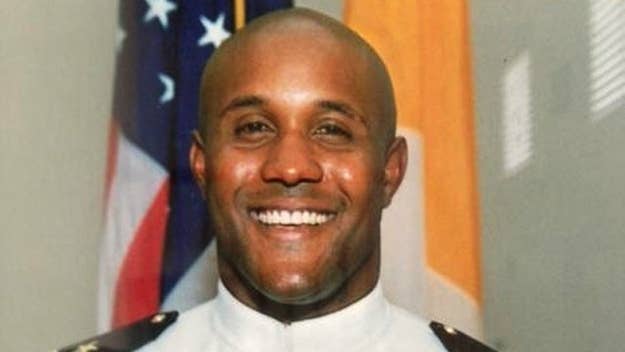 November 5, 2002:
Vance students turn in lost church money

By Robert Barron, Staff Writer
The Enid News and Eagle

ENID, Okla. —

The military stresses integrity. It is apparently a lesson learned well by two Vance Air Force Base students.

An Enid church is a little richer today thanks to the integrity of Lt. Andrew Baugher, a Marine student at Vance, and Ensign Chris Dorner, a Navy student pilot.

The two were driving into Enid Sunday afternoon when they spotted a bank bag in the middle of the road.

After turning around, they picked up the bag and found it contained nearly $8,000. They promptly took the bag to the Enid Police Department

The money belongs to Enid Korean Church of Grace, 724 W. Randolph, and the bag contained $7,792 in cash and checks.

"I thought it was a wallet. We turned around and found it was a bank envelope," Baugher said. "We opened it and found plenty of cash in there."

Baugher said the pair did not know if the money was lost or stolen, but took it to the police department.

"I thought it was a piece of cardboard," Dorner said. "When we passed it I thought it was a large purse and turned around."

When the two opened the envelope, they saw the checks and the church's deposit slip.

Not everyone would have returned the money, but Baugher and Dorner said "it's an integrity thing."

Both were taught honest as children, and integrity is stressed in their military training.

Baugher grew up in Ankeny, Iowa, a small town north of Des Moines, and was raised in a church.

Dorner was raised by his mother in La Palma, Calif., in Orange County. Both men learned the value of honesty as they were raised.

"It was just the right thing to do," Baugher said. "I have loan payments it could have taken care of."

Baugher said he learned the pastor of the church had placed the bag on top of his car and it fell off.

Baugher, a Marine, is a member of the Joint Specialized Undergraduate Pilot Training program at Vance. He hopes to fly an F-18. Dorner, a Navy officer, hopes to fly SH-60 helicopters used for search and rescue and in special operations.

"The military stresses integrity," Dorner said. "There was a couple of thousand dollars, and if people are willing to give that to a church, it must be pretty important to them."

He said it was "a little scary" having that much money in front of him.

Dorner said his mother taught him honesty and integrity.

"I didn't work for it, so it's not mine. And it was for the church," he said. "It's not so much the integrity, but it was someone else's money. I would hope someone would do that for me."

Both students received telephone calls Sunday evening from a church member, whose name they could not understand.

One phrase they did hear was, "God bless you. Thank you."