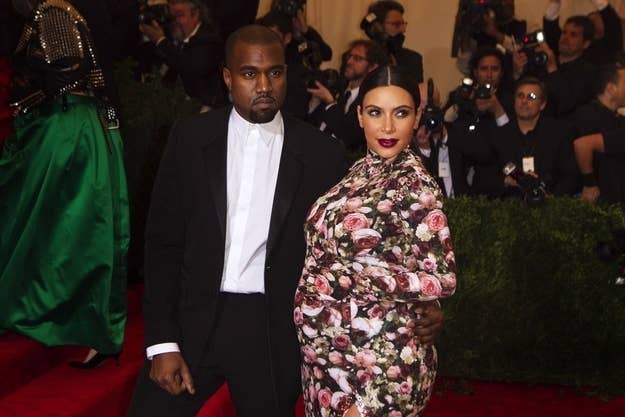 Kim Kardashian has given birth to a baby girl, her first child with rapper Kanye West, according to TMZ. Contrary to early reports of a Caesarean section, the baby was delivered naturally five weeks earlier than planned and both mother and child are in good health, E! News confirms.
Earlier today, various outlets reported that Kim was in labor with her and rapper Kanye West's first child (a daughter). According to The Daily Mail, the 32-year-old Kardashian had "reportedly taken out a birthing suite at Cedars-Sinai in Beverly Hills - a hospital of choice among many celebrities including Britney Spears and Jessica Simpson." Kanye was conspicuously absent from a listening party for his new album in Los Angeles on Friday night, fueling rumors that Kim had gone into labor and was in the hospital, according to Radar Online.
OK! Magazine reported that, "Word is out that the long-anticipated arrival of their baby girl is near—or the little one may already be here!"
Kim's last tweet was posted Friday night at 9:31 p.m. EST. However, it linked to an image that she had previously posted on Instagram the week before. Planned in advance? You be the judge.
CORRECTION: Kim Kardashian gave birth to her daughter naturally. (6/17/13)