You may have seen this picture of President Obama posing with an artistic rendering of Donald Trump. It's fake.
On March 11th, a simpler time, The Guzu Gallery of Austin, Texas shared a photo of "President Obama" "visiting" their store while in town for SXSW.
Guzu Gallery director Vincent X Torres told a local news station that he created the photoshopped image and uploaded it to the gallery's Facebook page to promote the gallery's "Half-Human" series, which includes this image of Beavis and Butt-Head.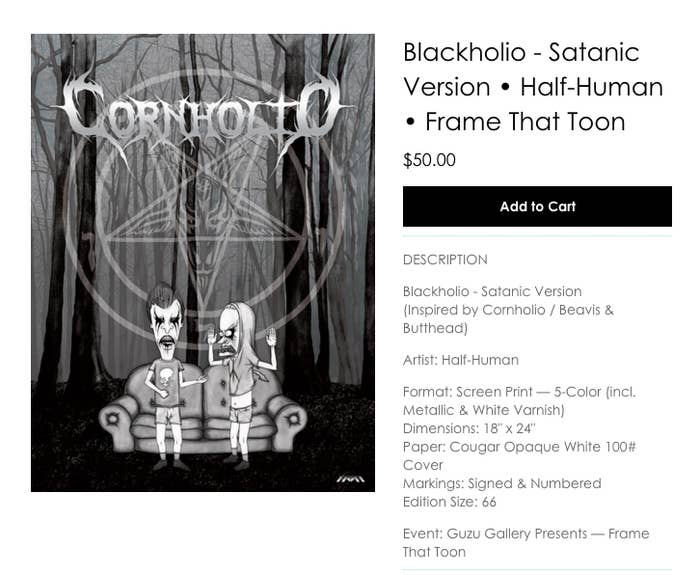 Despite the fact that the image was tagged #PS (for photoshop), some people missed the joke.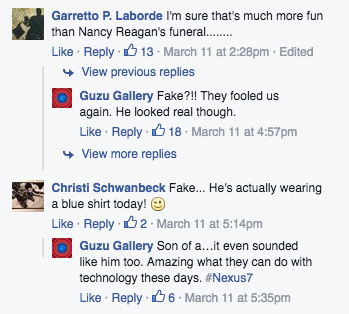 Soon afterwards, Reddit user The_Revhell shared it to PSBattles and invited others to create their own photoshop of the (previously photoshopped) image.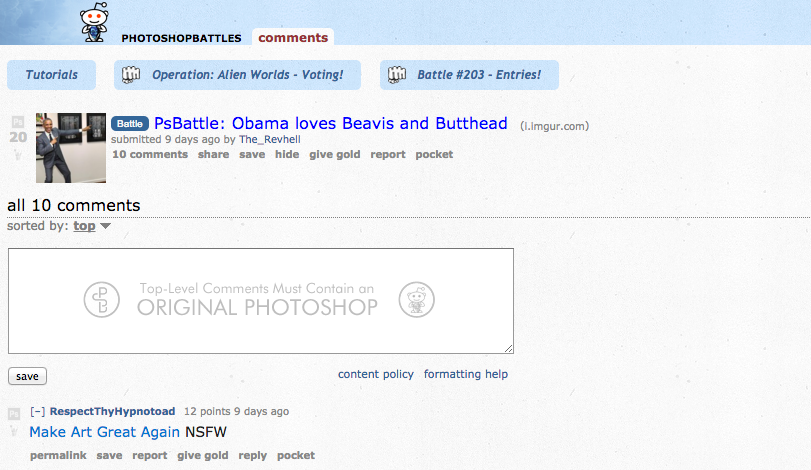 The top image from the thread, submitted by RespectThyHypnotoad, inserted a painting of Donald Trump with a micropenis into one of the frames.
The NSFW portrait of the presidential candidate, titled "Make America Great Again," was created by artist Ilma Gore, who is currently selling prints of it on her webpage.