ISIS Mounts New Propaganda Campaign Against "Sexual Deviancy"
In the past month, the release of propaganda photos and articles in ISIS's official magazine indicate the group is stepping up its campaign against men accused of homosexuality and other so-called "sexual deviants." Warning: Graphic images.
Since December, an increasing number of graphic images of ISIS militants executing men and women charged with "sexual crimes" have appeared on ISIS-affiliated social media accounts and in "official press releases" from the so-called Islamic State.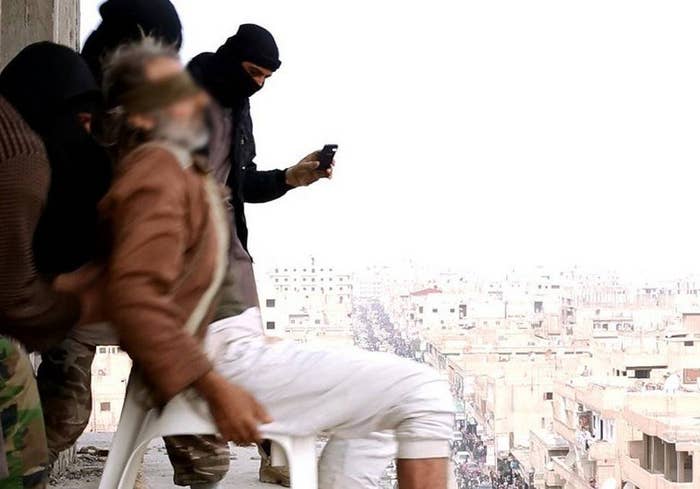 According to the latest issue of the ISIS propaganda magazine Dabiq, released Thursday, this social media strategy may be part of what the publication refers to as the militant group's recent crackdown against sexual crimes against Sharia law.
In an article entitled "Clamping Down on Sexual Deviance," the magazine refers to what it describes as an ongoing campaign by the Western world to make "sexual perversion" universally acceptable and thereby eradicate the morals of the faithful.
"In the midst of this widespread affront to the [natural human disposition]," the magazine stated, "The Islamic State continues its efforts against these deeds of misguidance — which Western 'Civilization' regards as part of their 'values' — by implementing the rulings of Allah on those who practice any form of sexual deviancy or transgression."
The punishments for those found guilty of these practices are, like all of the punishments mandated by ISIS's interpretation of Sharia, harsh and carried out in public.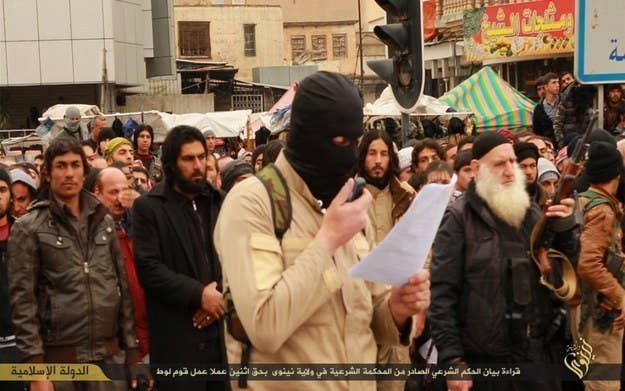 In previous videos, ISIS has shown men losing one of their hands in front of a watching crowd as a punishment for stealing, and alleged spies being crucified and paraded through towns on trucks.
According to Dabiq, "sexual deviancy" merits its own kind of sentence. The magazine explains how a man in Raqqah was thrown off a building after being found guilty of "engaging in sodomy," while a woman in the same city who was found guilty of adultery was stoned to death. Another example highlighted by the propaganda magazine is that of a young man who was publicly flogged after being found in possession of pornographic material.
"It is the implementaion of Allah's rulings and the adherence to His guidance," Dabiq states, "That will protect the Muslims from treading the same rotten course that the West has chosen to pursue."