This is ISIS-chan, a crowd-sourced anime character that has become a popular anti-ISIS meme on social media.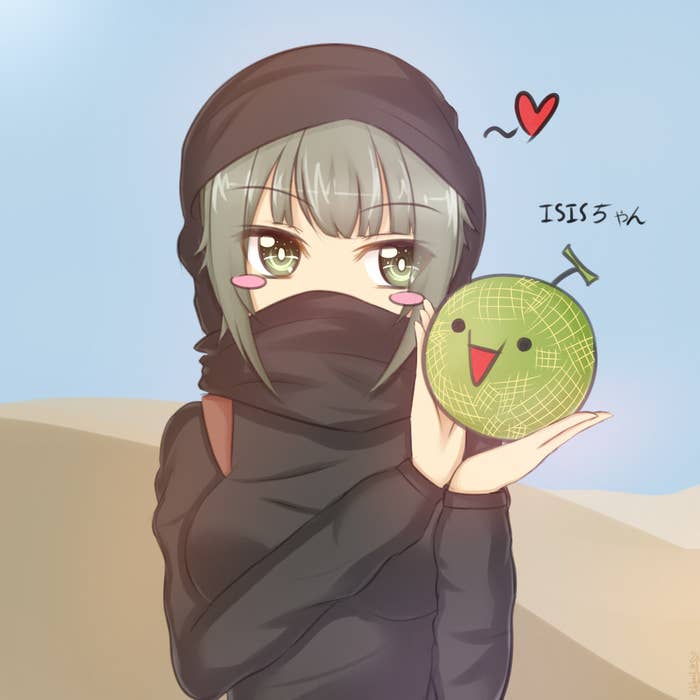 ISIS-chan is a teenage girl with green hair.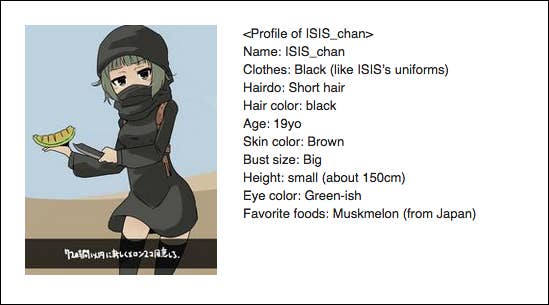 She's peaceful and anti-extremist.
ISIS-chan's goal is to bring peace and melons to ISIS members, and to teach them that knives are for cutting fruit, not violence.
After ISIS killed both of the hostages, the creators of the movement became even more determined to make ISIS-chan spread throughout the world.
By drawing cute images of ISIS-chan and Photoshopping her into images released by the extremist group, activists aim to manipulate search results so that their images show up instead of ISIS propaganda and gory execution images.
According to the ISIS-chan movement's leader, anybody who wants to be a part of the anti-ISIS meme team is welcome.
There are, however, rules for drawing ISIS-chan. Above all, the images should be about ISIS, not Islam or Muslims.
Some people have even created enemies for ISIS-Chan — these include the president of Syria and his fangirls.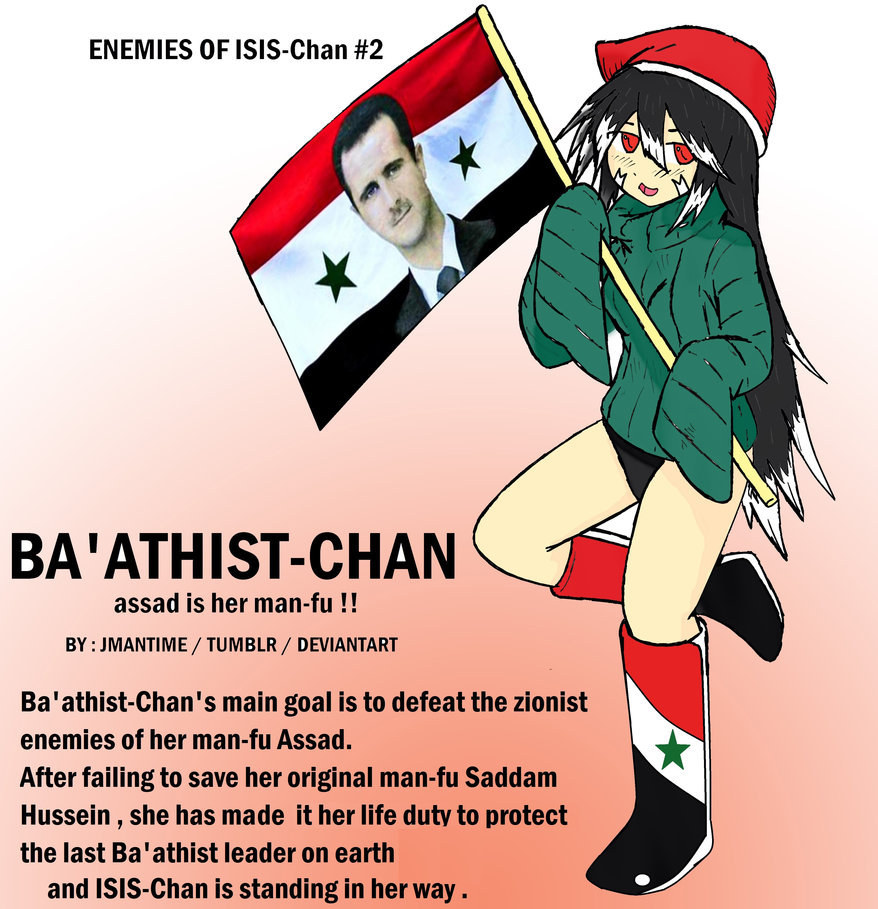 ISIS-chan has many animal friends, who appear to love melons as much as she does.
Photoshopping ISIS-chan into ISIS propaganda images is also very popular.
Also popular? Photoshopping ISIS-chan and ISIS fighters to resemble popular Japanese girl band AKB48.
And photoshopping ISIS-chan body pillows into images of militants.
Anti-ISIS activist @GenKnoxx, an American, has been working with the Japanese creators of ISIS-chan to spread the movement into English-speaking countries, she told BuzzFeed News.
"There are two kinds of people," @GenKnoxx told BuzzFeed News. "Those who see the horrific images of what ISIS does and avoid seeing more/thinking about it. And those who see those images and decide they have to do something."
"ISIS-chan is a relatively safe way to do something," she said. "It's a way to make an anti-ISIS statement."
"[Isis-chan] is a nice simple character who would like to help those confused ISIS people understand what knives are for," @GenKnoxx said. "She's very kind."
The activist recently shared a comic by cartoonist Bonni Rambatan that speaks to why the green-haired anime girl is inspiring art from people around the world.

Above all, @GenKnoxx said, "ISIS-chan is a symbol of peace."