The public Facebook group "Ferguson, Missouri Friends & Neighbors," is an interesting window into the conversation some residents are having about the unrest in their town.
After the shooting death of Michael Brown, the usual community announcements gave way to an active forum for discussing — and criticizing — the attention Ferguson is receiving.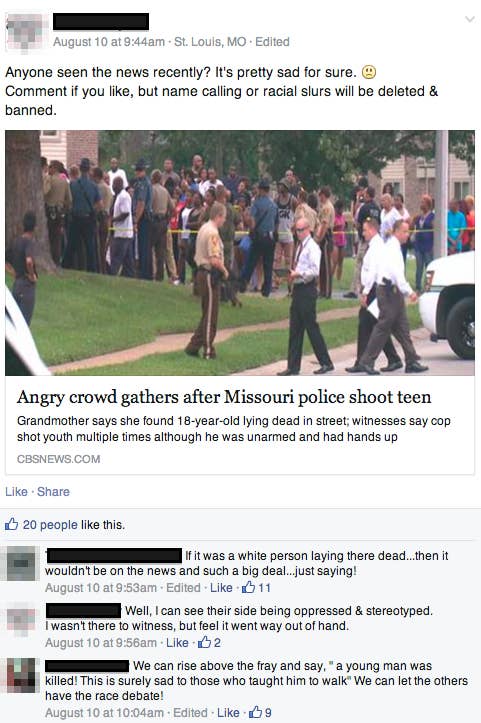 The members of the group are not exclusively white, but white Ferguson residents appear to make up the bulk of the comments on the page.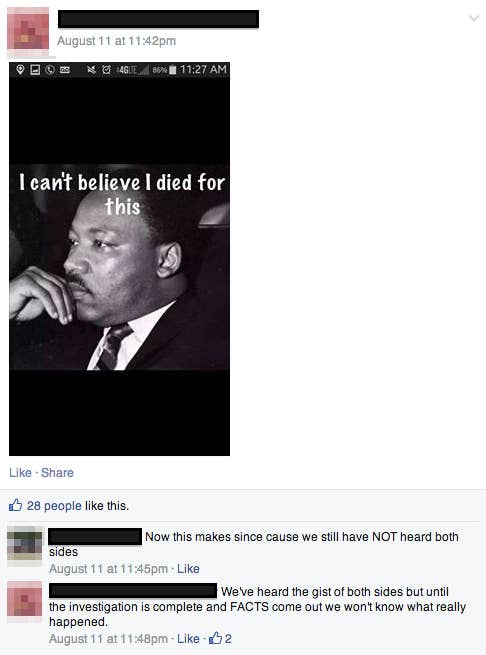 Many of the members say that they do not believe the violent protesters are from Ferguson.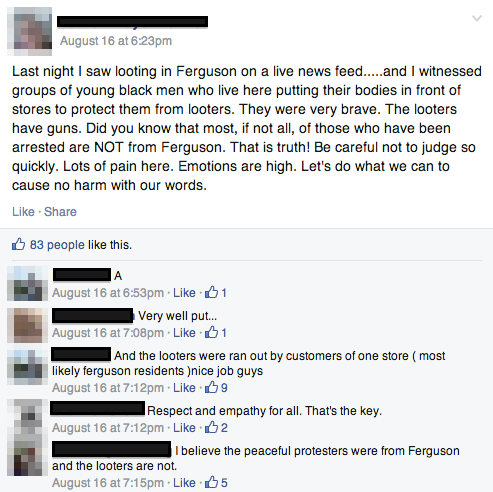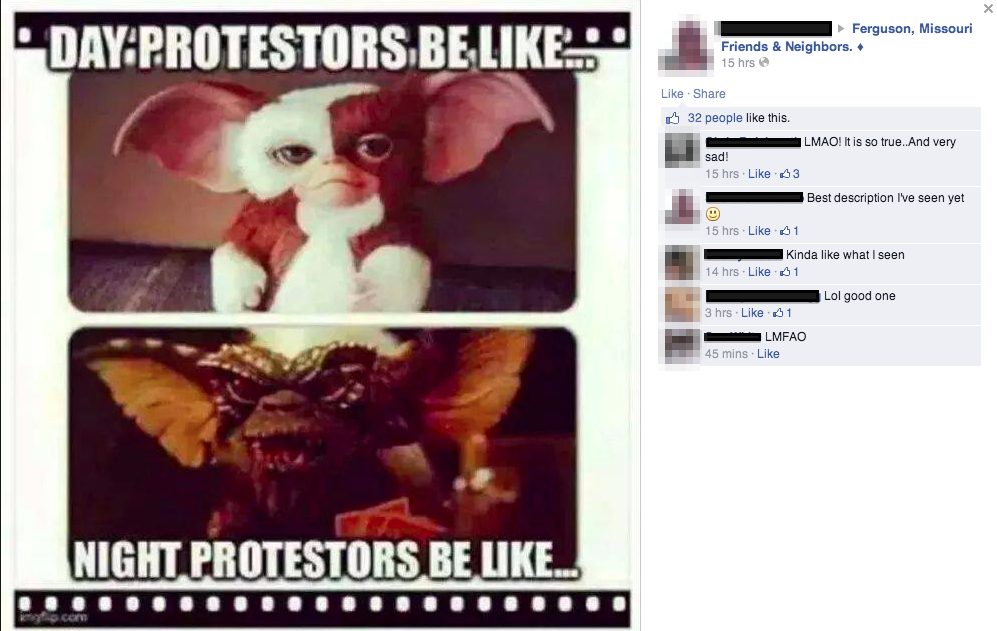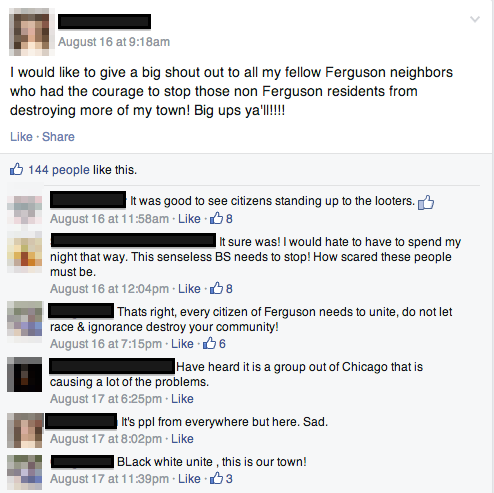 "I do not believe we have a serious race issue here," one Ferguson local wrote. "The violence over the last 10 days involving over 90% of nonresidents should say a lot."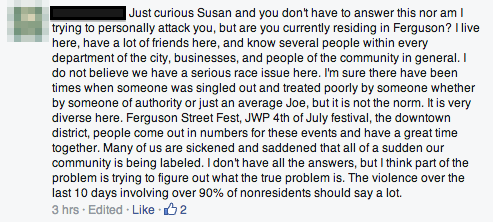 In addition, Ferguson residents in the group expressed anger and frustration at the media presence.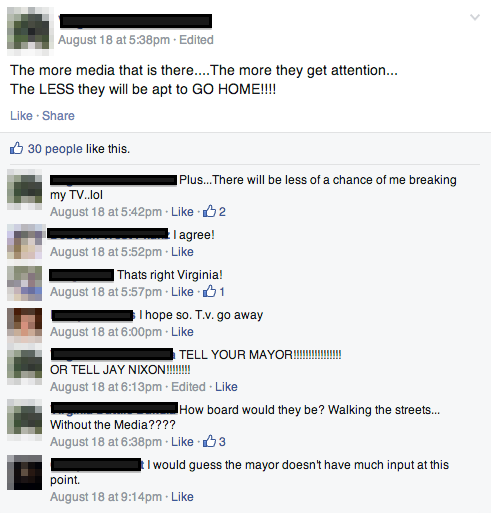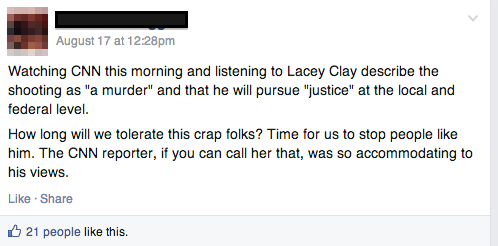 Many posts are critical of Al Sharpton and Jesse Jackson...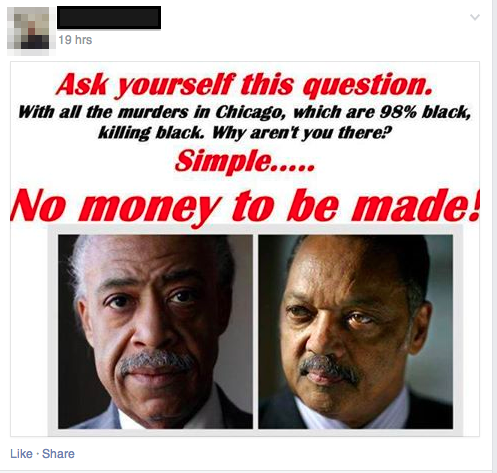 Some blame them for perpetuating violence.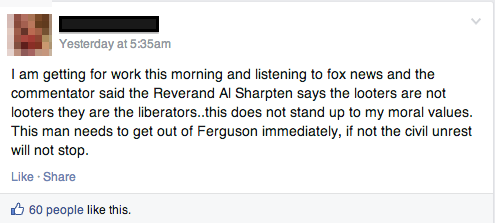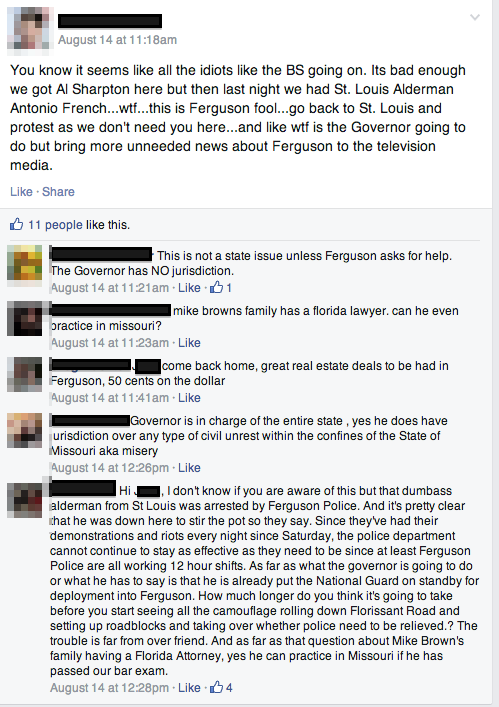 Despite the warning that comments "not in good taste" would be deleted, many of the posts on the page seem to be in violation of those guidelines.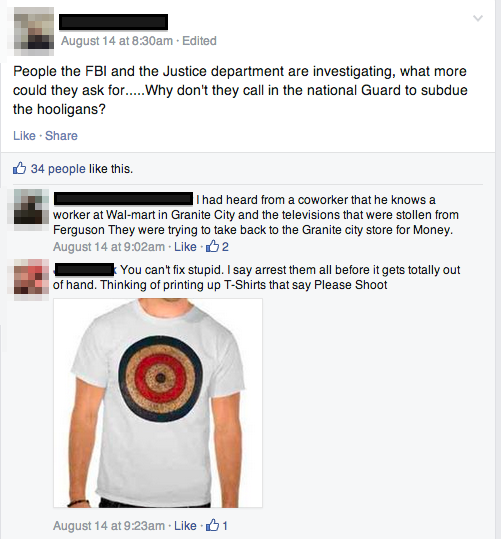 Some comments are racially charged.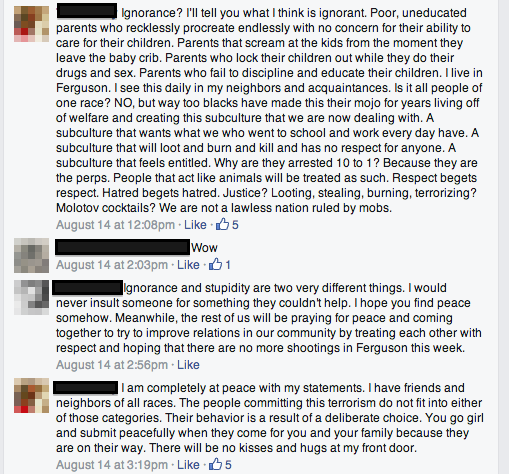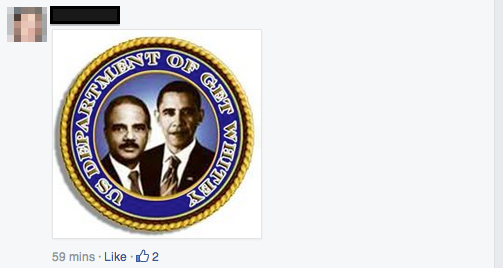 Even on seemingly innocuous posts...

Comments inevitably return to the topic of race relations in Ferguson.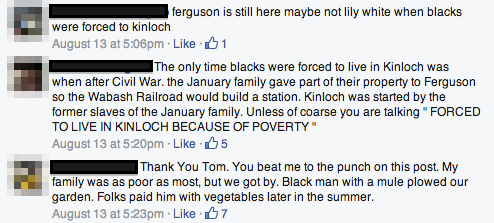 The group has also been highlighting good deeds in the community that they say are being ignored by the media.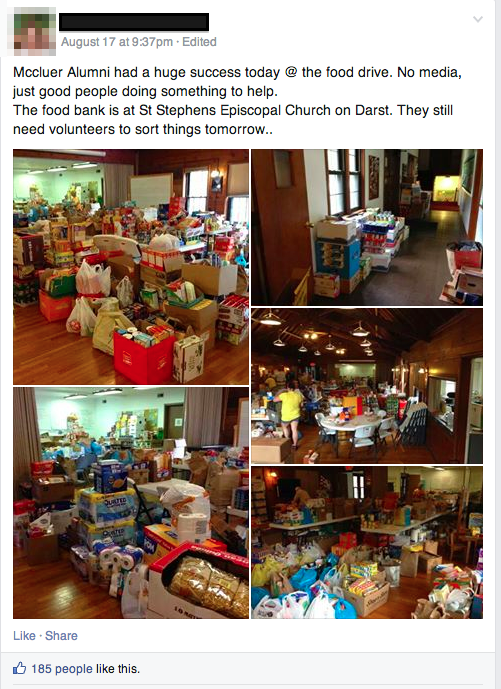 Many posting on the page express support for the Ferguson police force and Darren Wilson, the officer who shot Michael Brown.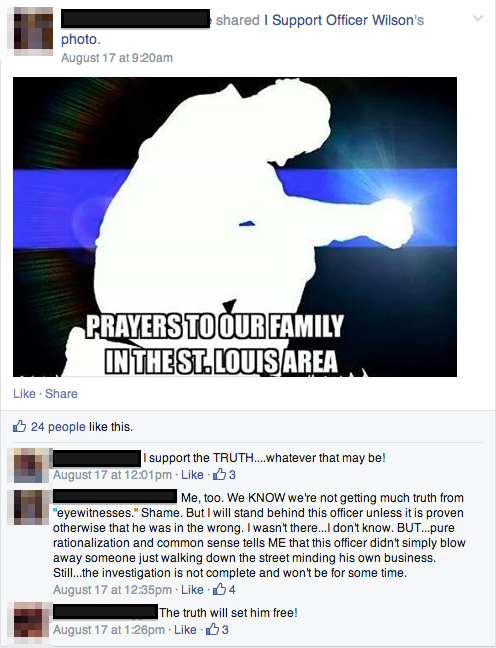 Some express distrust of MIchael Brown's family and attorney.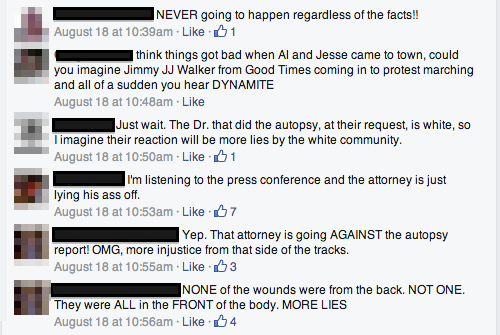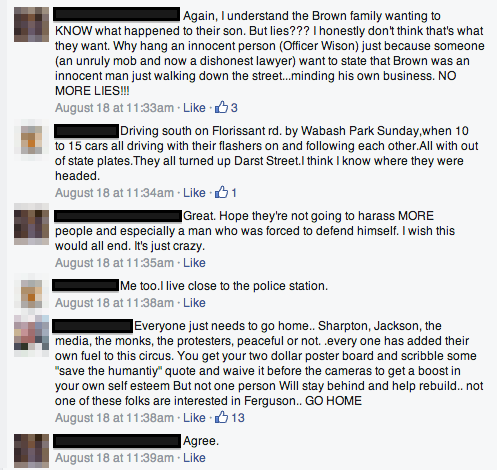 Some responded to criticism about the racial makeup of the Ferguson police force.
"When did we stop calling them negroes?"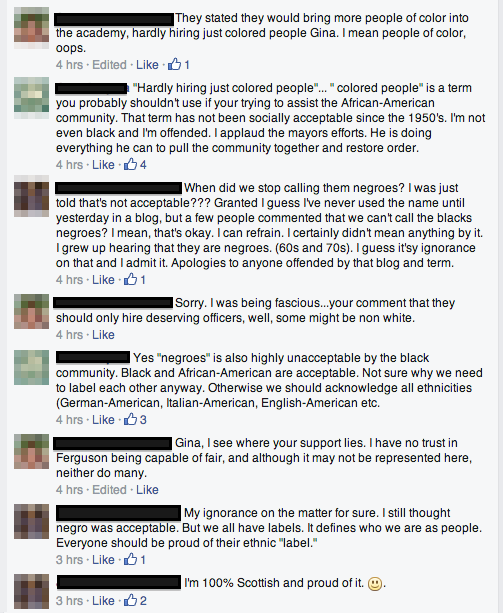 "Our goal needs to be, not figuring out what happened to Michael Brown, but that it never happens again. That would be the best thing we could do to honor him."