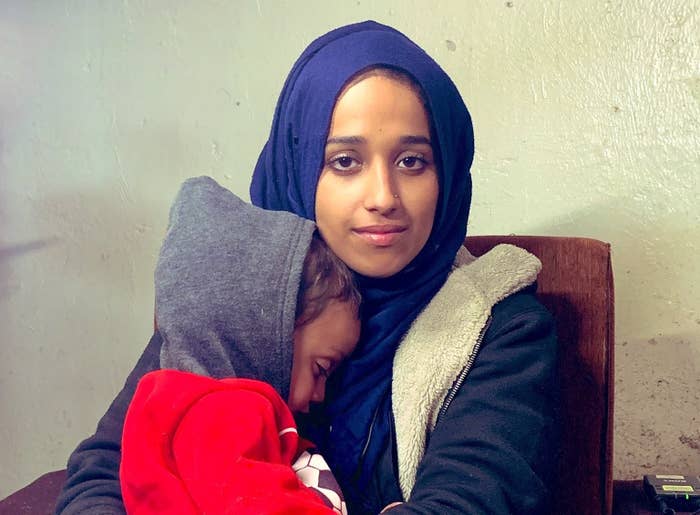 President Donald Trump said Wednesday that he wants to bar a woman who left the US four years ago to join ISIS from returning to the country, but the woman's lawyer and father say that the administration's stated justification for this decision — that she isn't a US citizen — is false.

Hoda Muthana, 24, left her home in Alabama in November 2014 and lived under ISIS control until she escaped to a Kurdish refugee camp six weeks ago, she told the Guardian on Sunday. BuzzFeed News exclusively profiled her after she arrived in ISIS-controlled territory in 2015.
She has an 18-month-old son, Adam, born during her second of three marriages to ISIS fighters. Hoda herself was born in New Jersey and has lived her entire life in the US.

In her interview with the Guardian, Muthana said that she wants to come home to the United States with her child and hopes that she will be allowed to return, even if it means serving jail time.

"I was really young and ignorant, and I was 19 when I decided to leave. I believe that America gives second chances. I want to return, and I'll never come back to the Middle East. America can take my passport and I wouldn't mind."

The US government, however, said Wednesday that she is not a citizen. State Department officials said she was born while her father, who once represented Yemen in the United Nations, still had diplomatic status in the US.
"Ms. Hoda Muthana is not a US citizen and will not be admitted into the United States," Secretary of State Mike Pompeo said in a statement. "She does not have any legal basis, no valid US passport, no right to a passport, nor any visa to travel to the United States. We continue to strongly advise all US citizens not to travel to Syria."
Hours later, Trump followed up with a tweet saying, "I have instructed Secretary of State Mike Pompeo, and he fully agrees, not to allow Hoda Muthana back into the Country!"
The Muthana family lawyer, Hassan Shibly, provided a letter to BuzzFeed News dated Oct. 18, 2004, from the US Mission to the United Nations, saying that Ahmed Ali Muthana was a "diplomatic member of the Permanent Mission of Yemen" until Sep. 1, 1994 — more than a month before Hoda was born on Oct. 28 of that year.

"The Trump administration continues its attempts to wrongfully strip citizens of their citizenship," Shibly said in a statement to BuzzFeed News on Wednesday. "Hoda Muthana had a valid US passport and is a citizen. She was born in Hackensack, NJ in October 1994, months after her father stopped being a diplomat."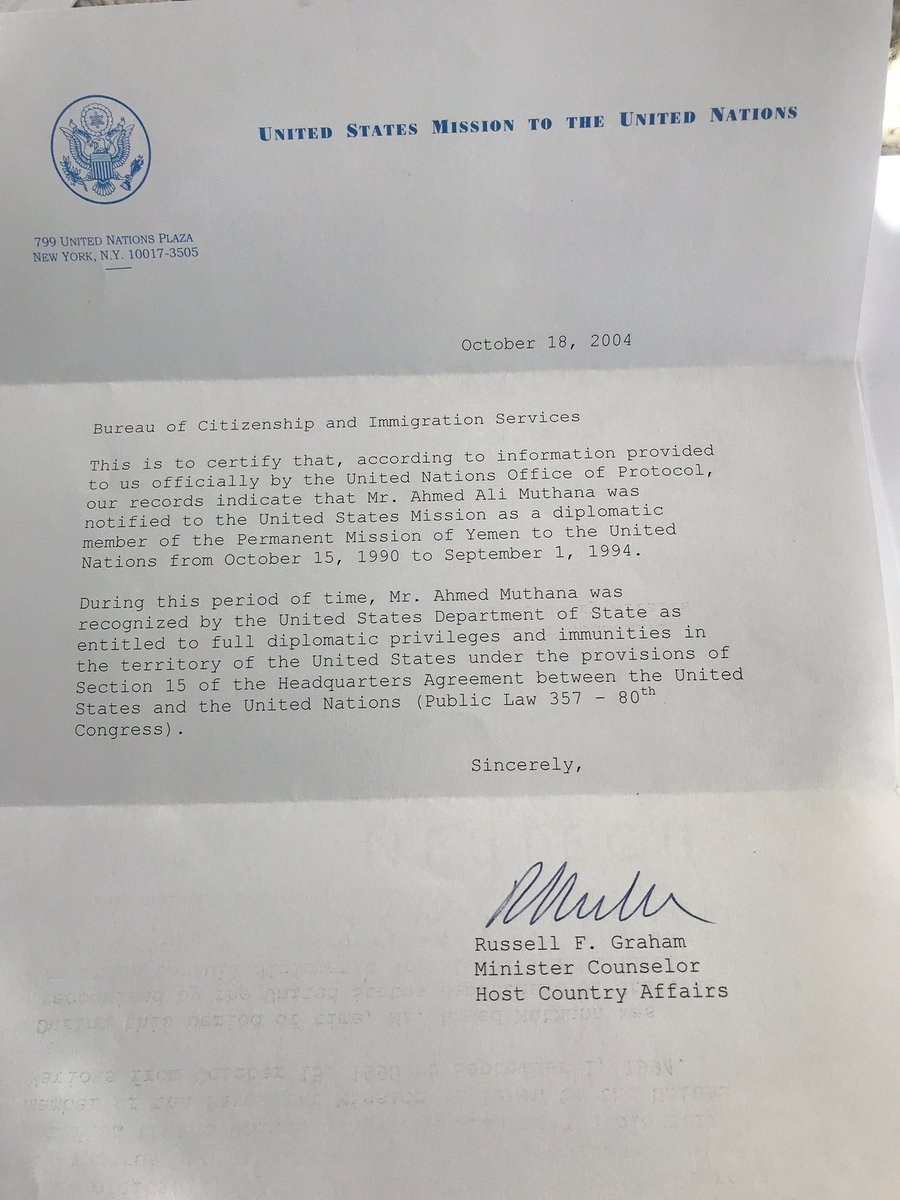 Muthana posted a picture of her holding her US passport with other women ISIS members on Twitter after she arrived in Syria in 2014.

In 2015, Muthana told BuzzFeed News that the passport she used to travel to ISIS-controlled territory was the second passport she had been issued by the US government.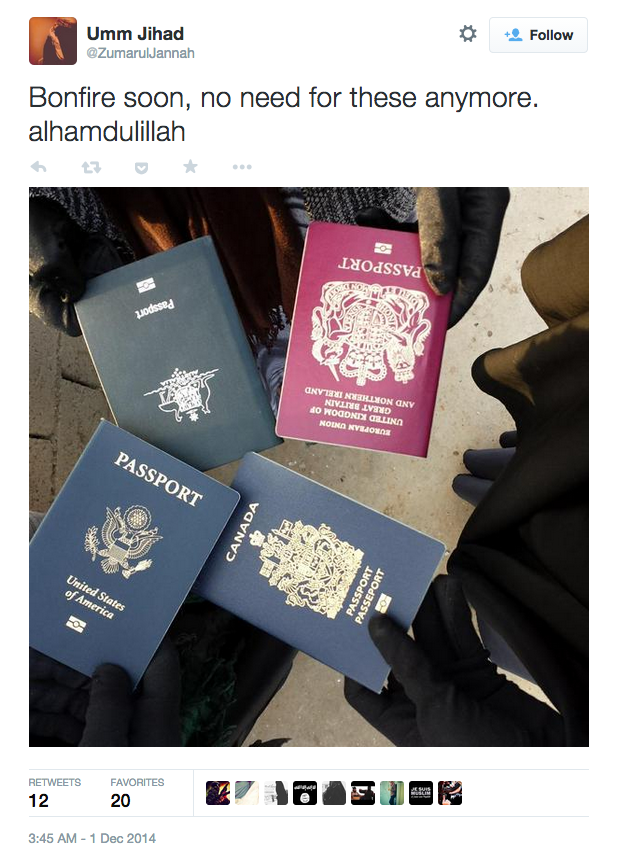 When asked about the passport, a State Department spokesperson told BuzzFeed News that "passport applicants must establish their identity, citizenship and entitlement to a U.S. passport.
"However, there are many reasons that an individual previously issued a passport may subsequently be found ineligible for that passport," the spokesperson added. "If it is determined that the bearer was not entitled to the issued passport, the passport may be revoked and/or a renewal application denied.
"Ms. Muthana's citizenship has not been revoked because she was never a US citizen," the spokesperson said. "Due to privacy considerations, we do not have any further information to provide."

In an extensive interview with BuzzFeed News in 2015, Muthana proudly voiced her support for ISIS and plans to stay in the Middle East.

"It would never cross my mind to come back," she said. "Since it means obeying Allah, what my parents think has no affect on me, I feel indifferent."

In an interview Tuesday, Muthana told ABC News that she and other young women who joined ISIS "interpreted everything very wrong."

"I hope America doesn't think I'm a threat to them and I hope they can accept me and I'm just a normal human being who's been manipulated once and hopefully never again," she said.