Meghan Markle was a true princess bride on Saturday, wearing a dress by Givenchy and a GORGEOUS tiara from the royal family's collection.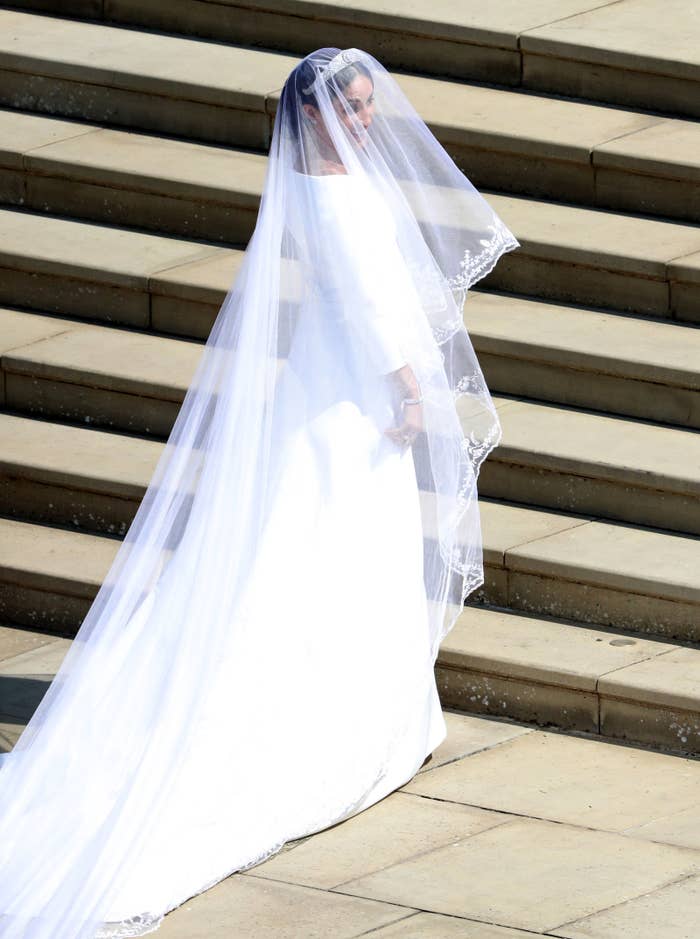 I mean, just LOOK at this gorgeous, sparkly thing.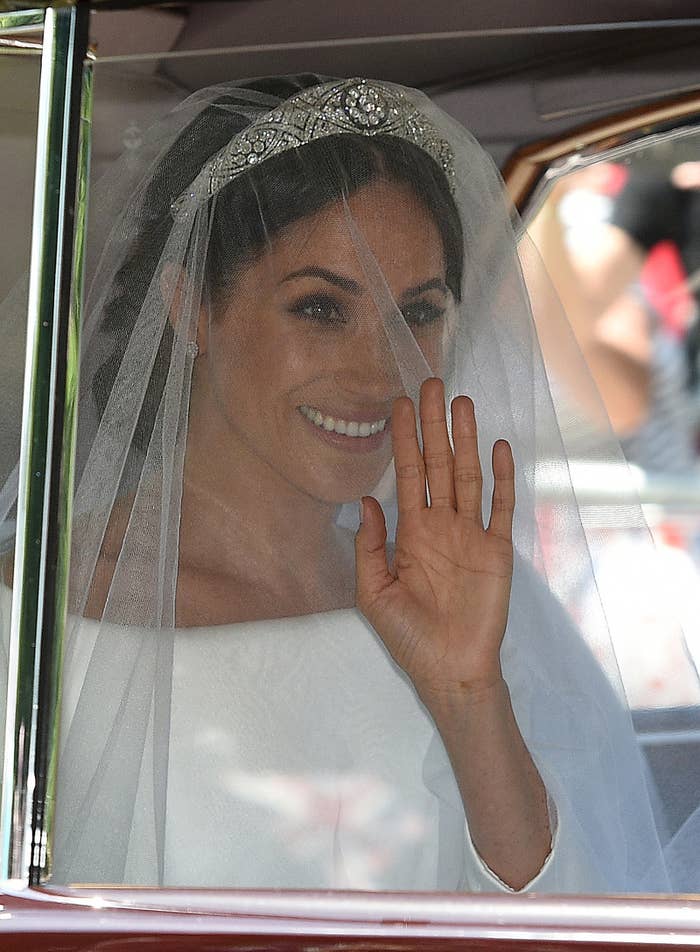 Kensington Palace confirmed that the tiara was loaned to Meghan by Queen Elizabeth, and was originally worn by Prince Harry's great-great-grandmother, Queen Mary.
The central brooch in the tiara was one of Queen Mary's wedding presents when she married the future King George V in 1893.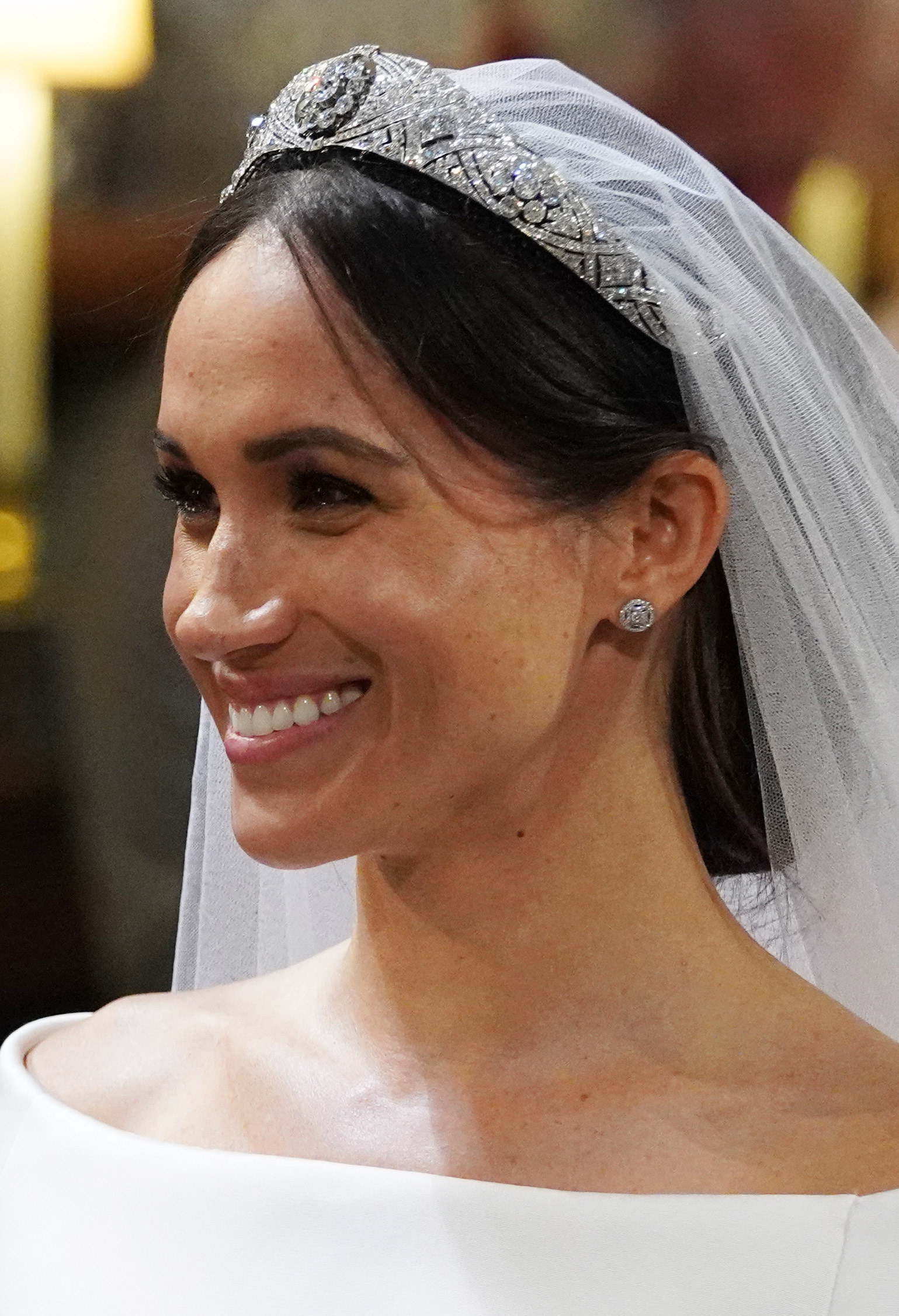 "The bandeau, which is made of diamonds and platinum, is formed as a flexible band of eleven sections, pierced with interlaced ovals and pavé set with large and small brilliant diamonds. The centre is set with a detachable brooch of ten brilliant diamonds," Kensington Palace said in a statement.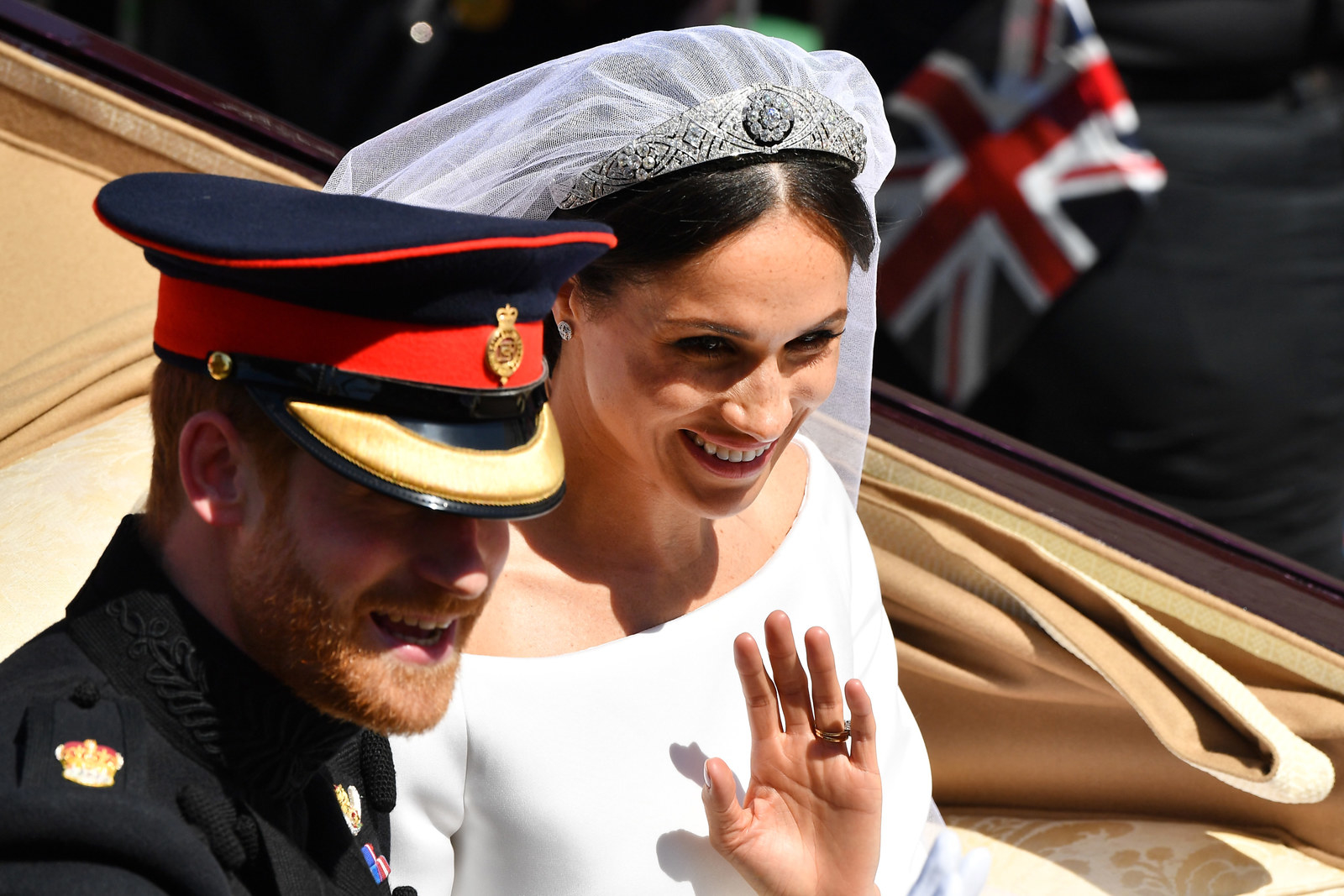 "The diamond bandeau was made for Queen Mary and specifically designed to accommodate the centre brooch. This brooch was given as a present to the then Princess Mary in 1893 by the County of Lincoln on her marriage to Prince George, Duke of York. The bandeau and the brooch were bequeathed by Queen Mary to The Queen in 1953."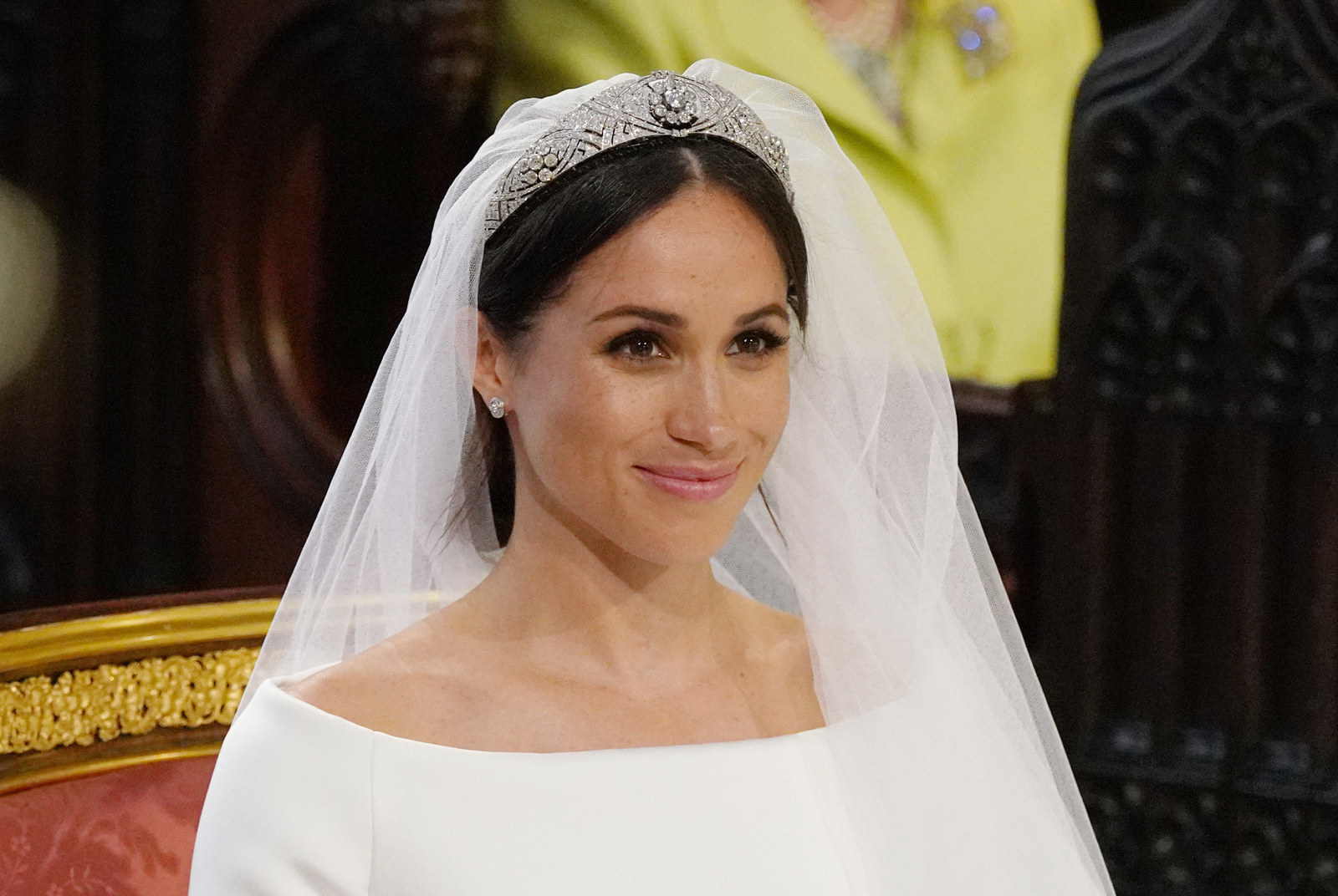 Here's a look at Queen Mary wearing the tiara, which hasn't been seen in public since before her death in 1953.
And here's a photo of the tiara by itself!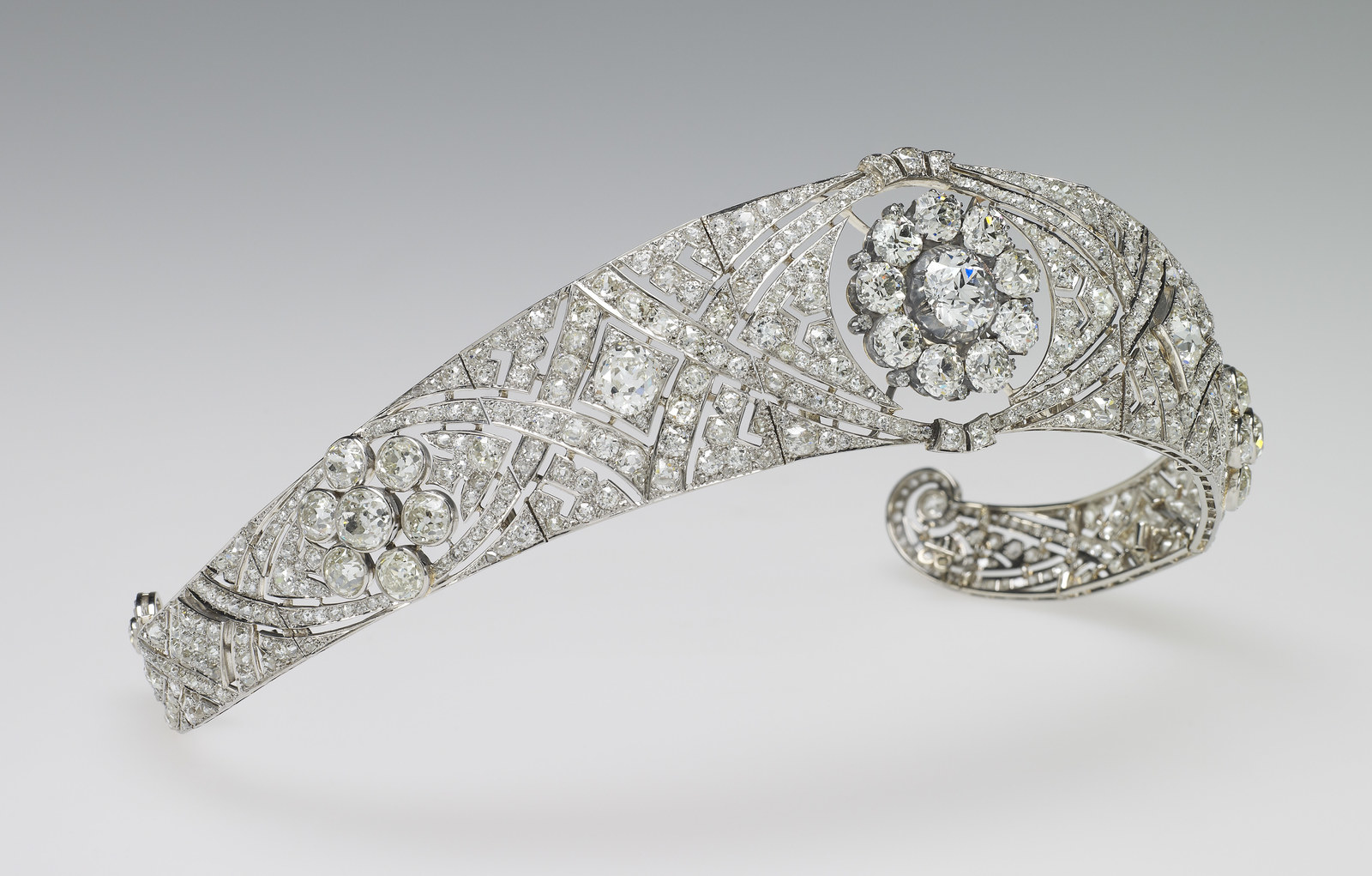 Queen Mary, who was Princess Mary of Teck before her marriage to the future King George V in 1893, was an avid fan and collector of jewelry.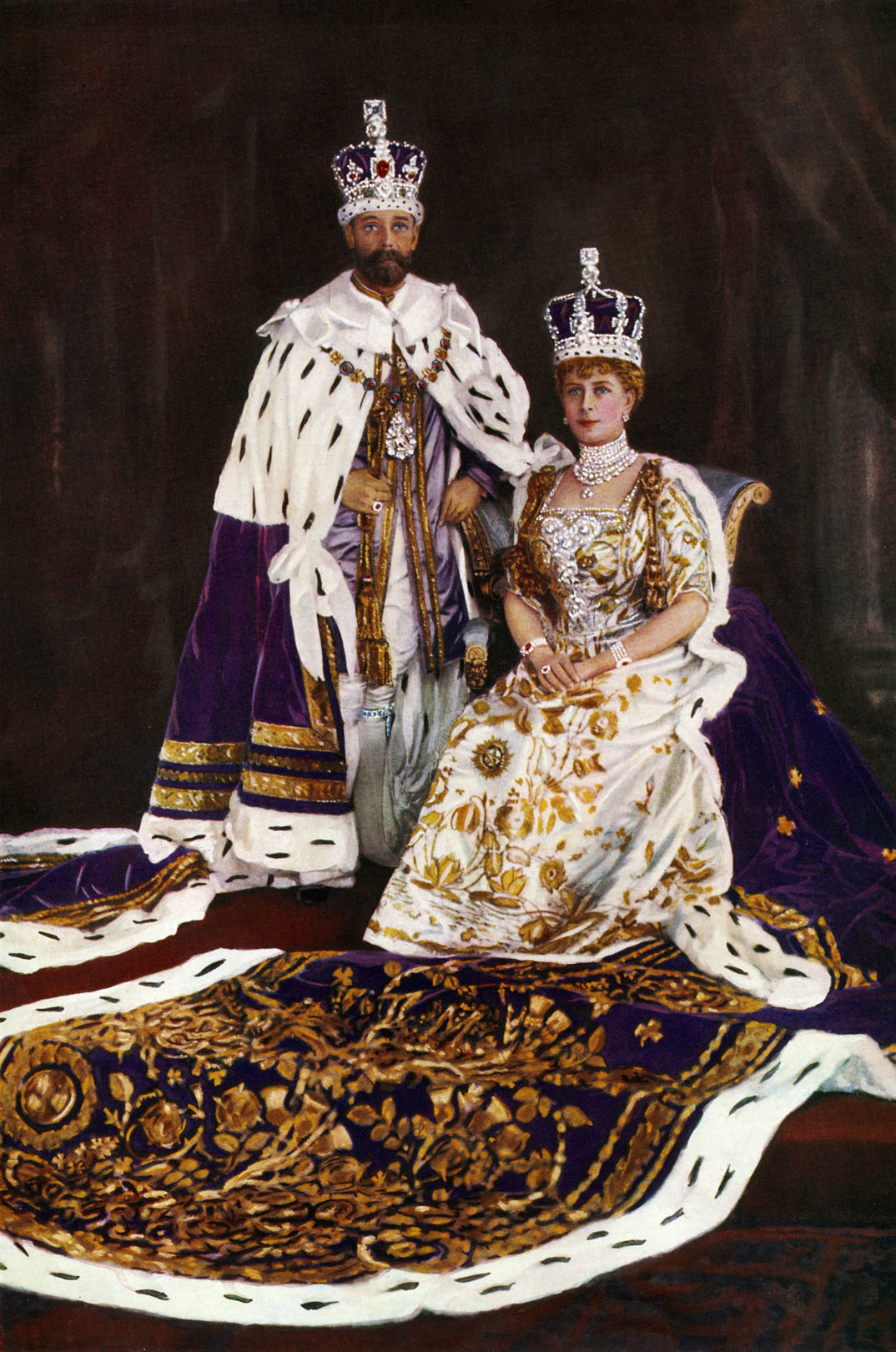 Queen Mary is responsible for expanding the royal family's jewel collection during her lifetime and many of her favorite pieces are regularly worn by Queen Elizabeth.