The journalists at BuzzFeed News are proud to bring you trustworthy and relevant reporting about the coronavirus. To help keep this news free, become a member and sign up for our newsletter, Outbreak Today.
Meet Buddy and Barley!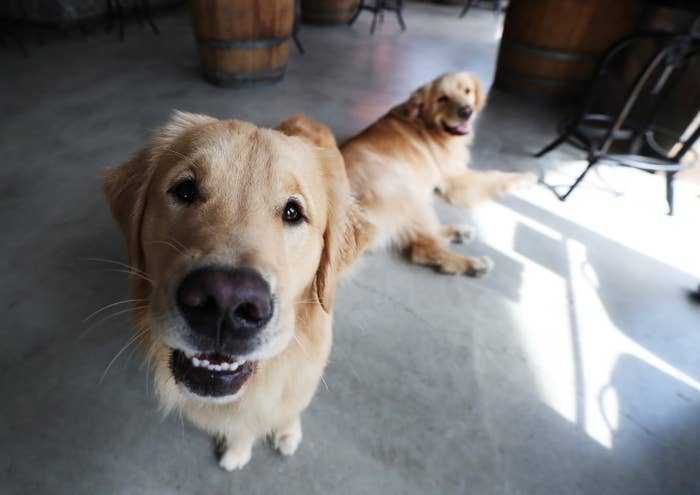 The "Brew Dogs" have always been a fixture at Karen and Mark Heuwetter's Long Island microbrewery.
But now, since the coronavirus pandemic has closed bars, they've switched to a new role in the family business.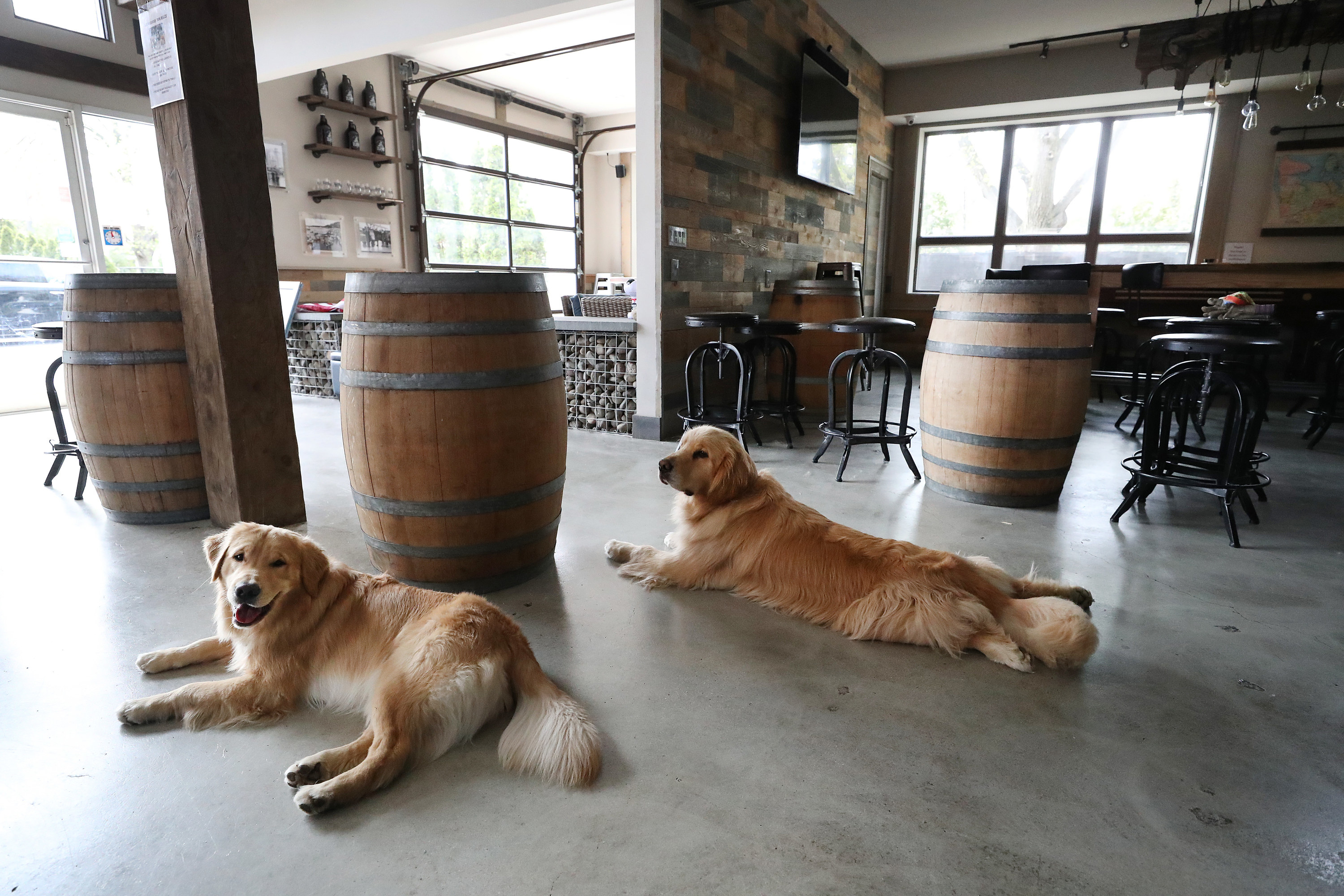 BEHOLD, THE BEER DELIVERY DOGS.
They are SO ready to go when the call for beer comes in.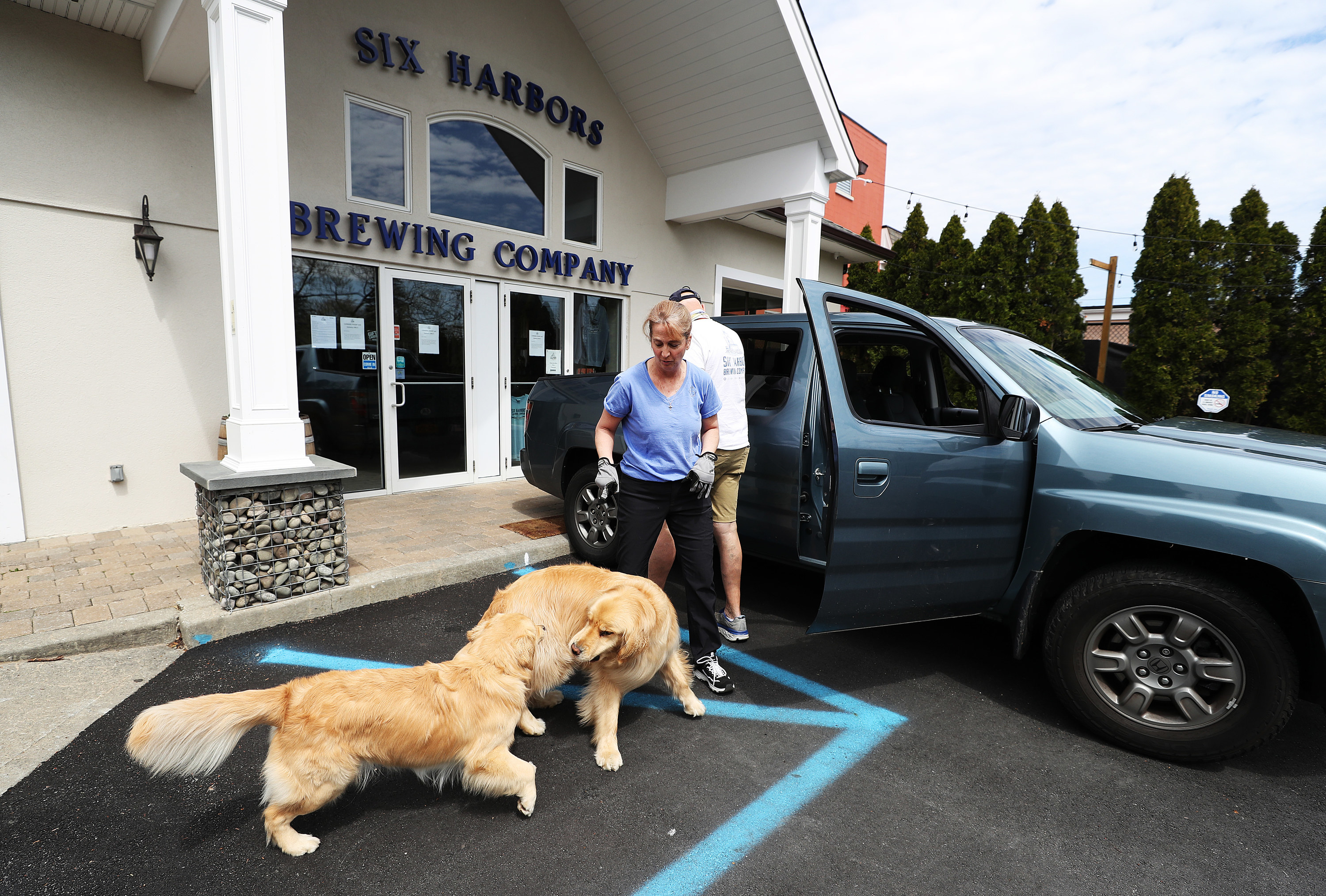 They can barely wait.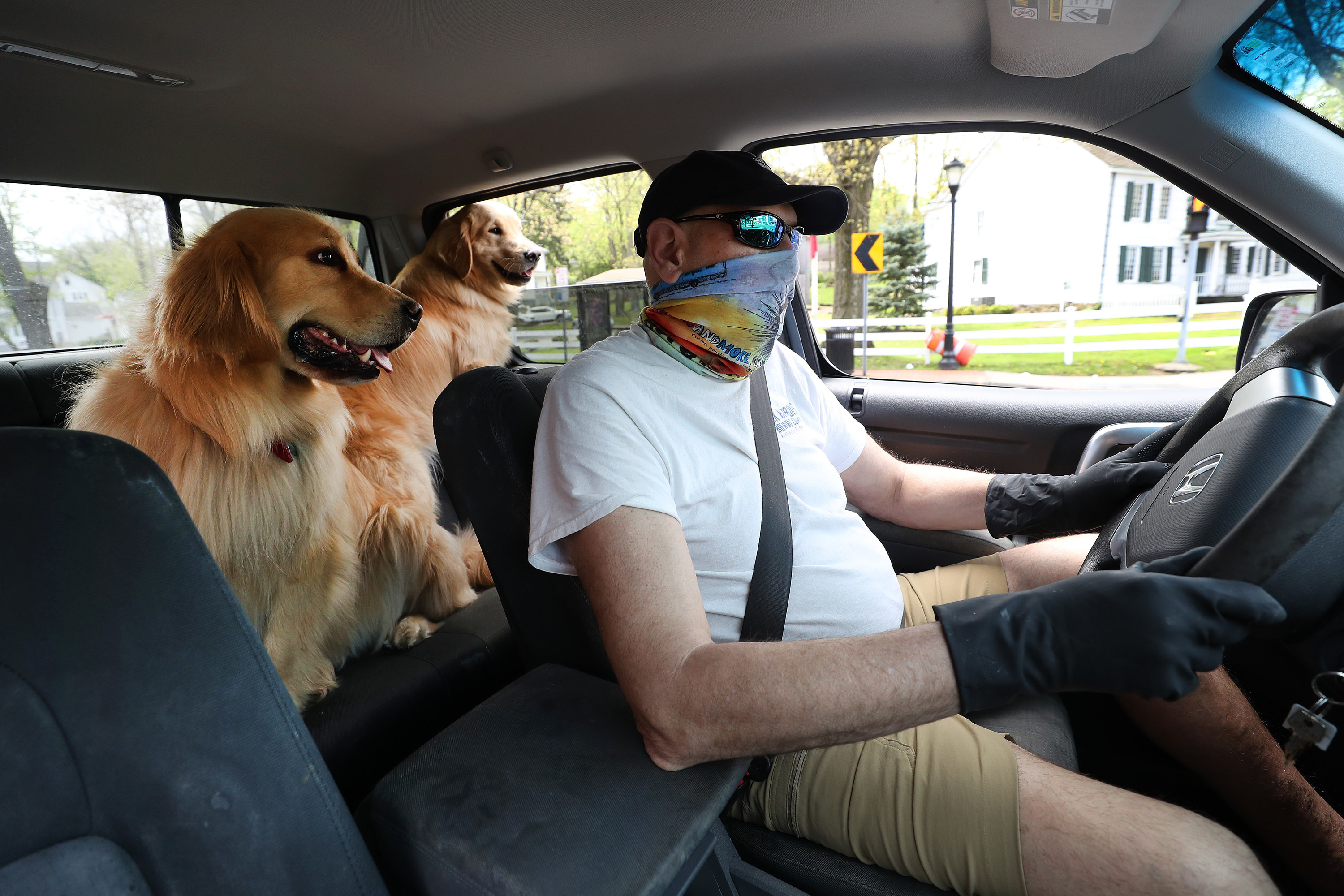 Pure happiness.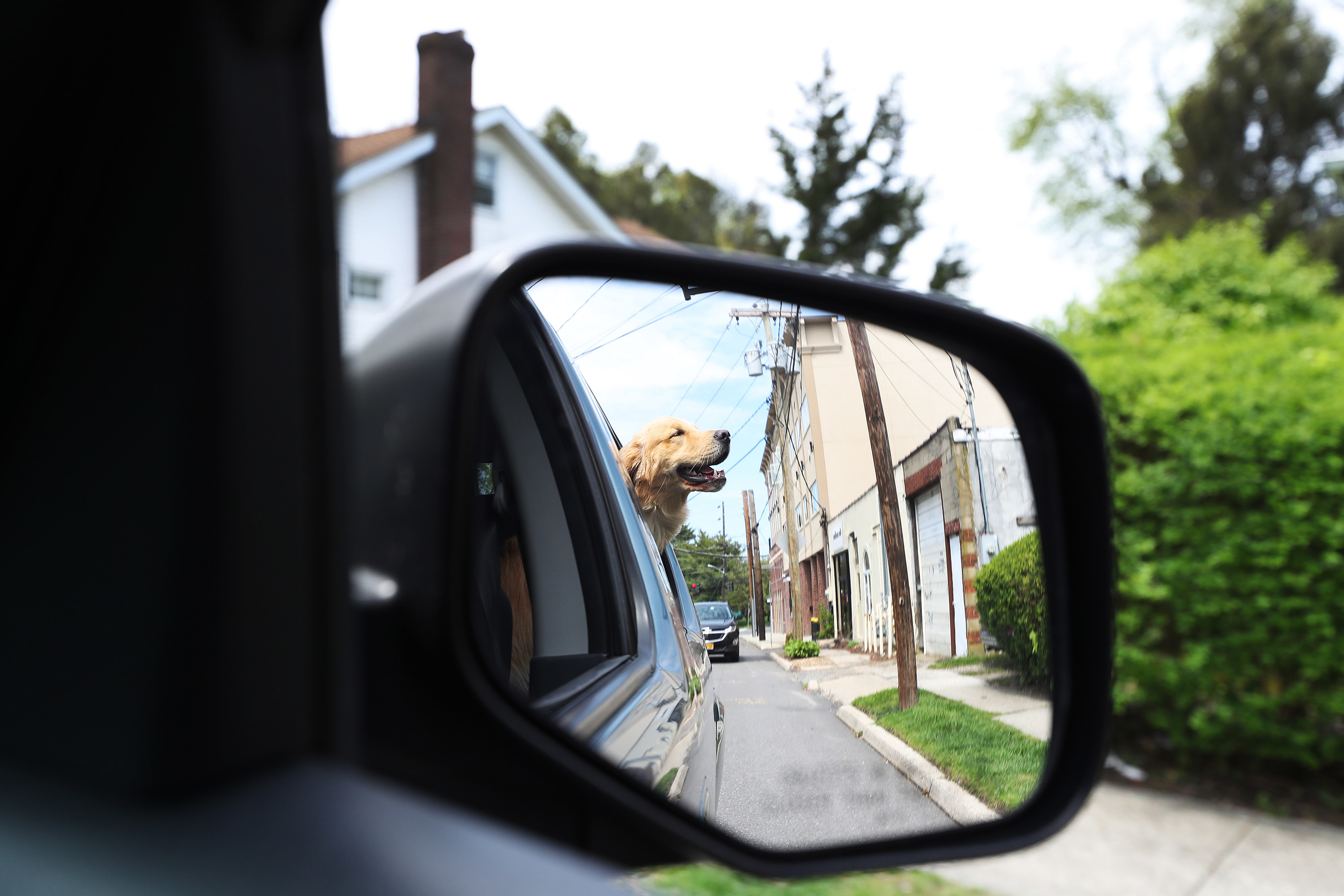 At the destination, their dad gives them collars with four empty beer cans attached.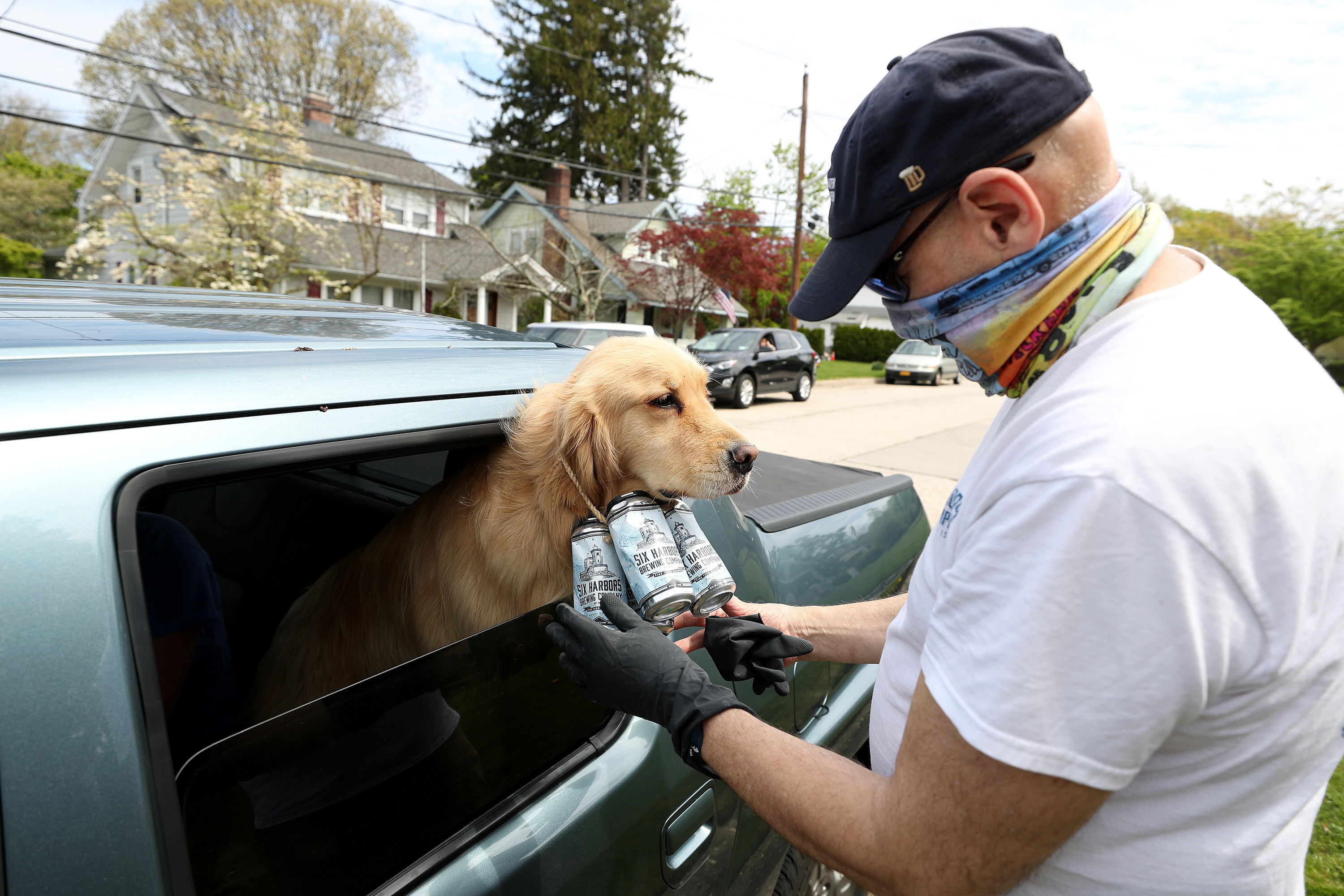 (Nobody wants beer that's been shaken up, even if it happened to be delivered by this face.)
AND THEN IT'S TIME TO GO.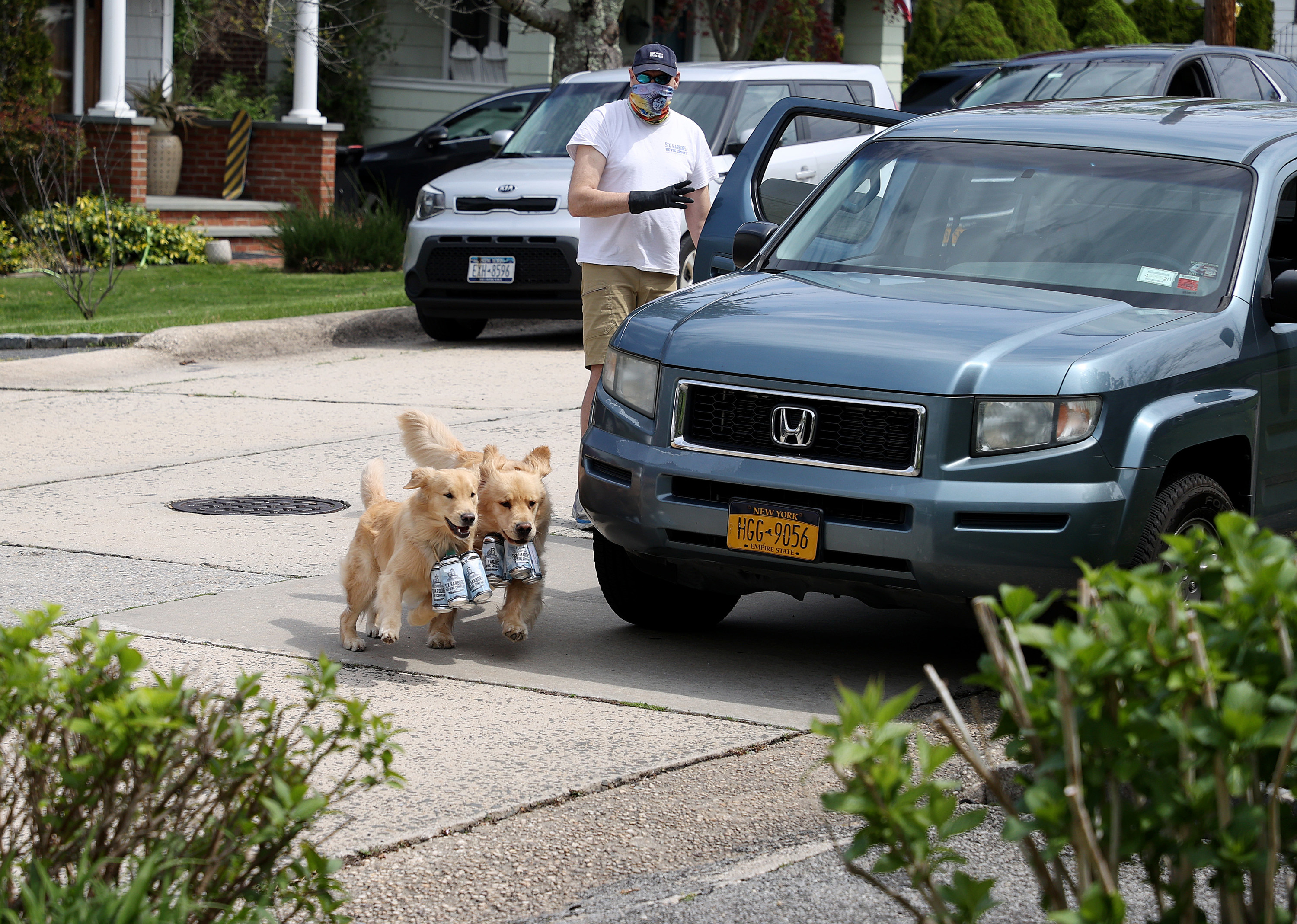 AROUND THE BUSHES.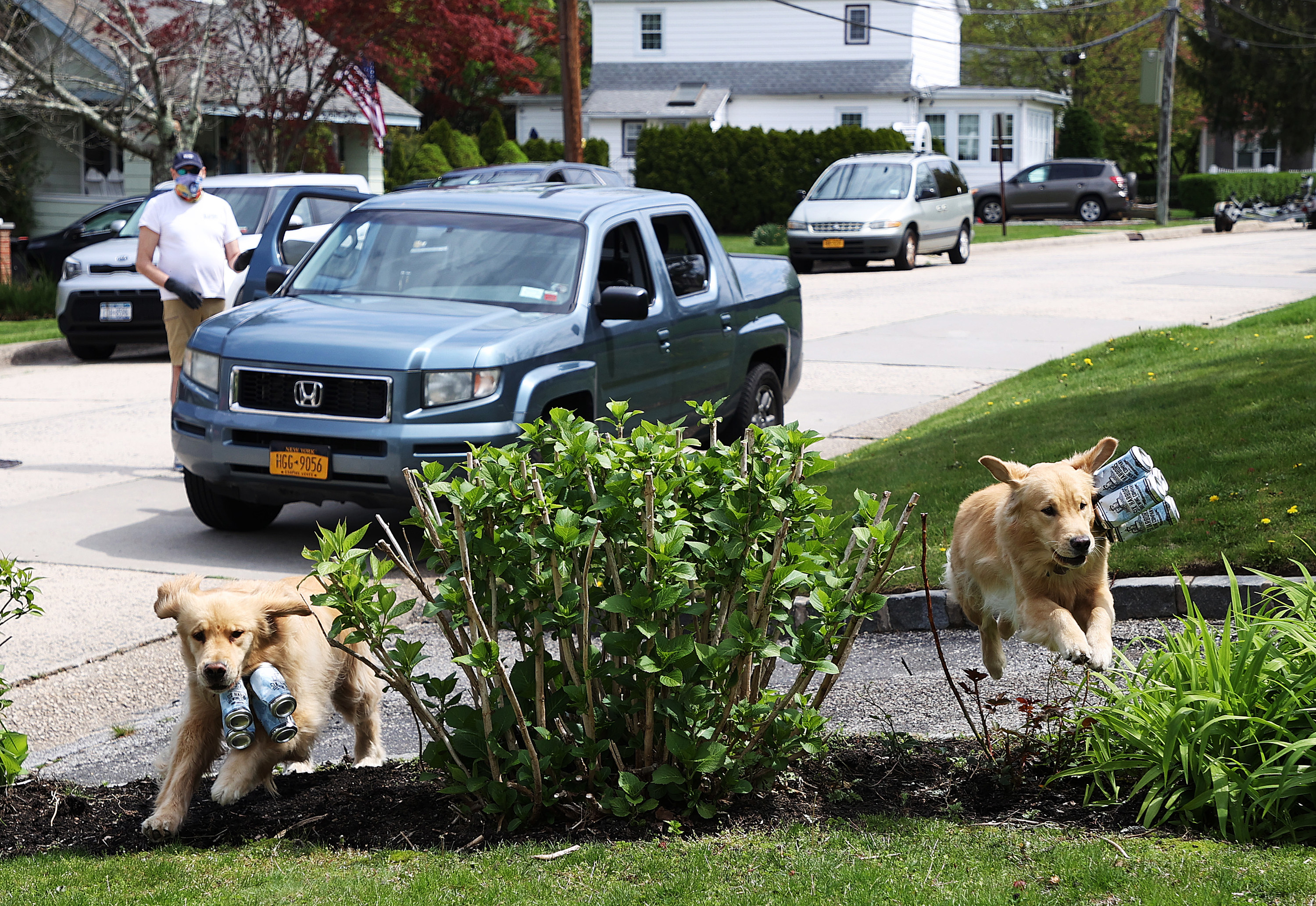 UP THE YARD.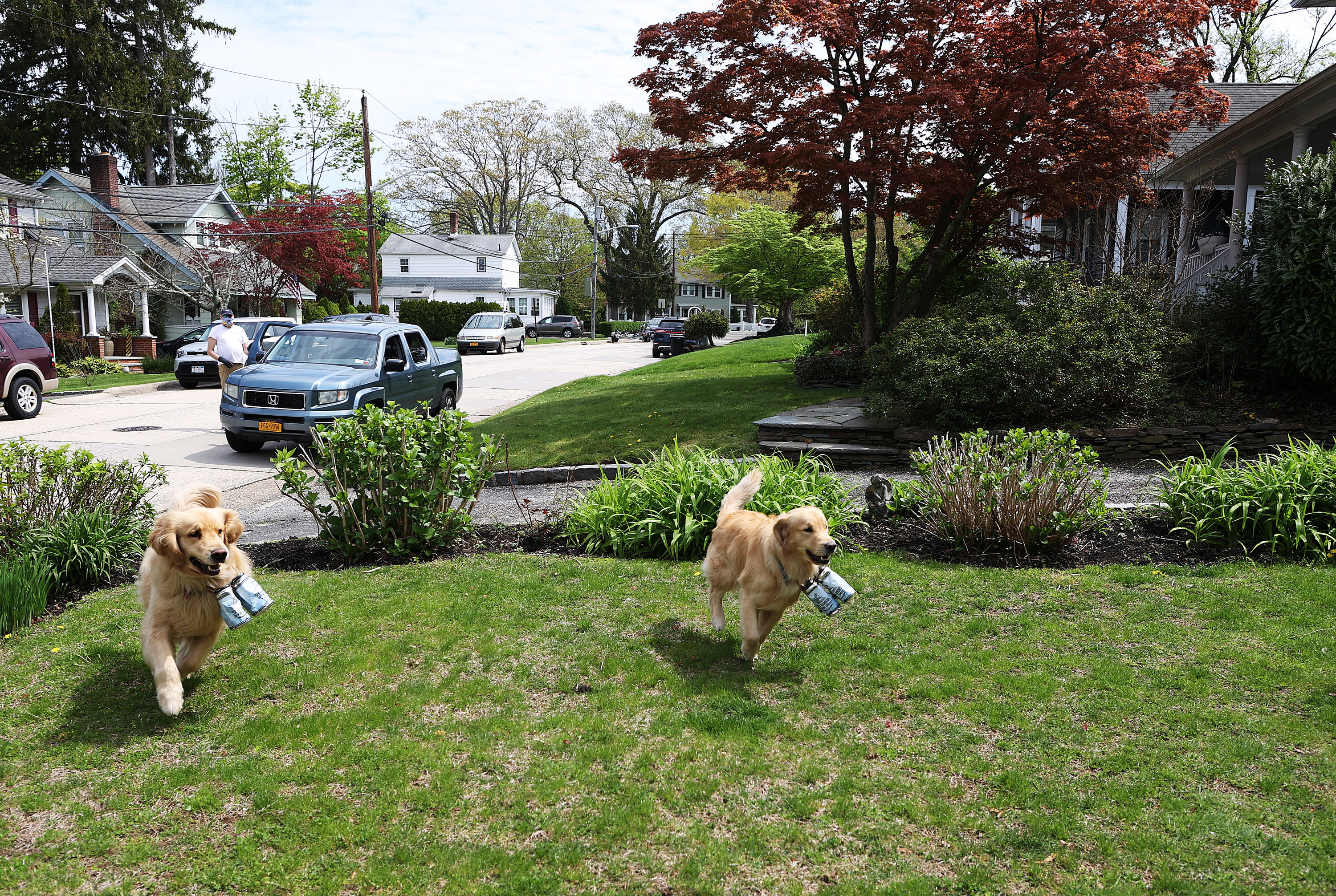 And then onto the porch to the happy customer.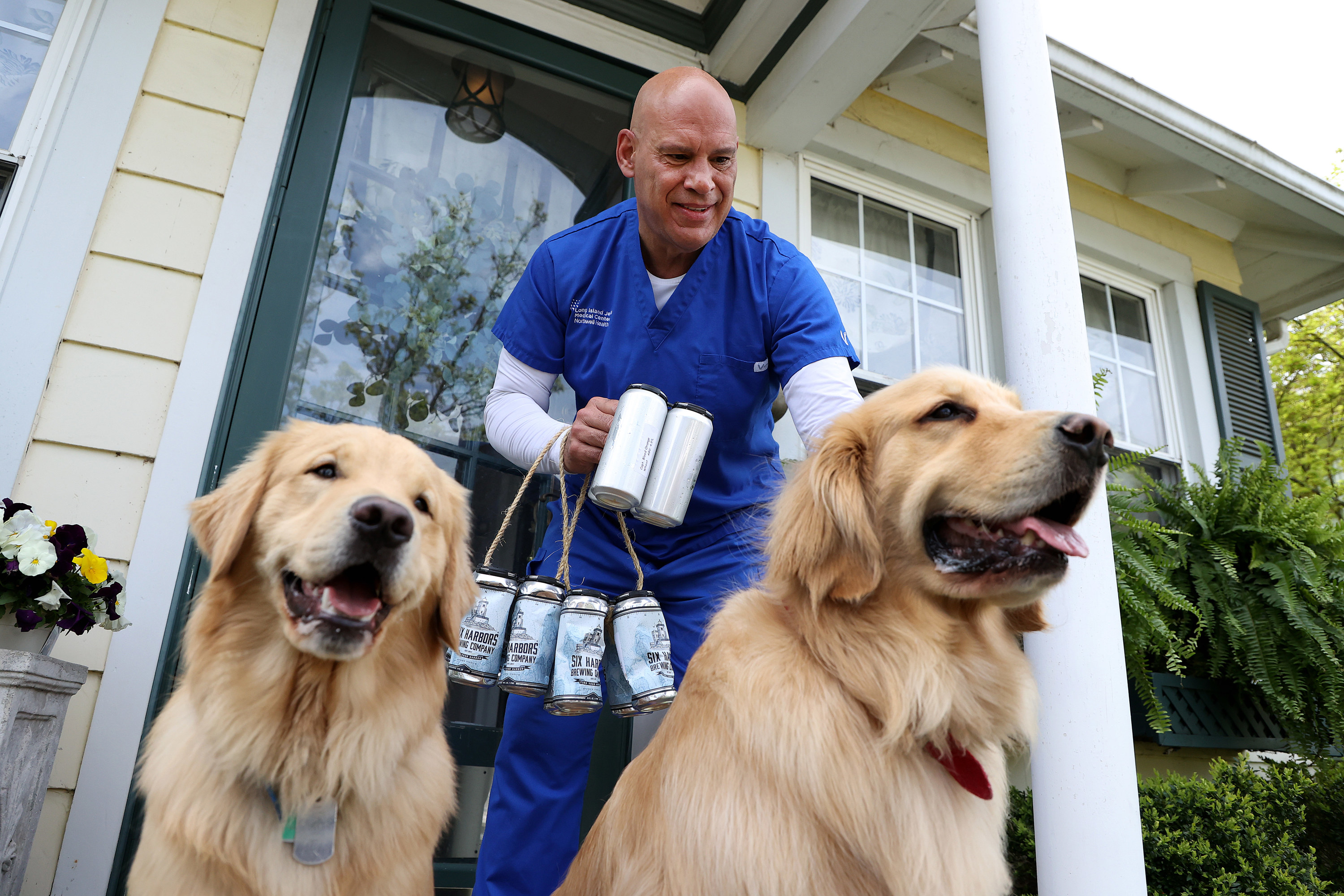 The actual beer is delivered by the humans, who are wearing masks and gloves.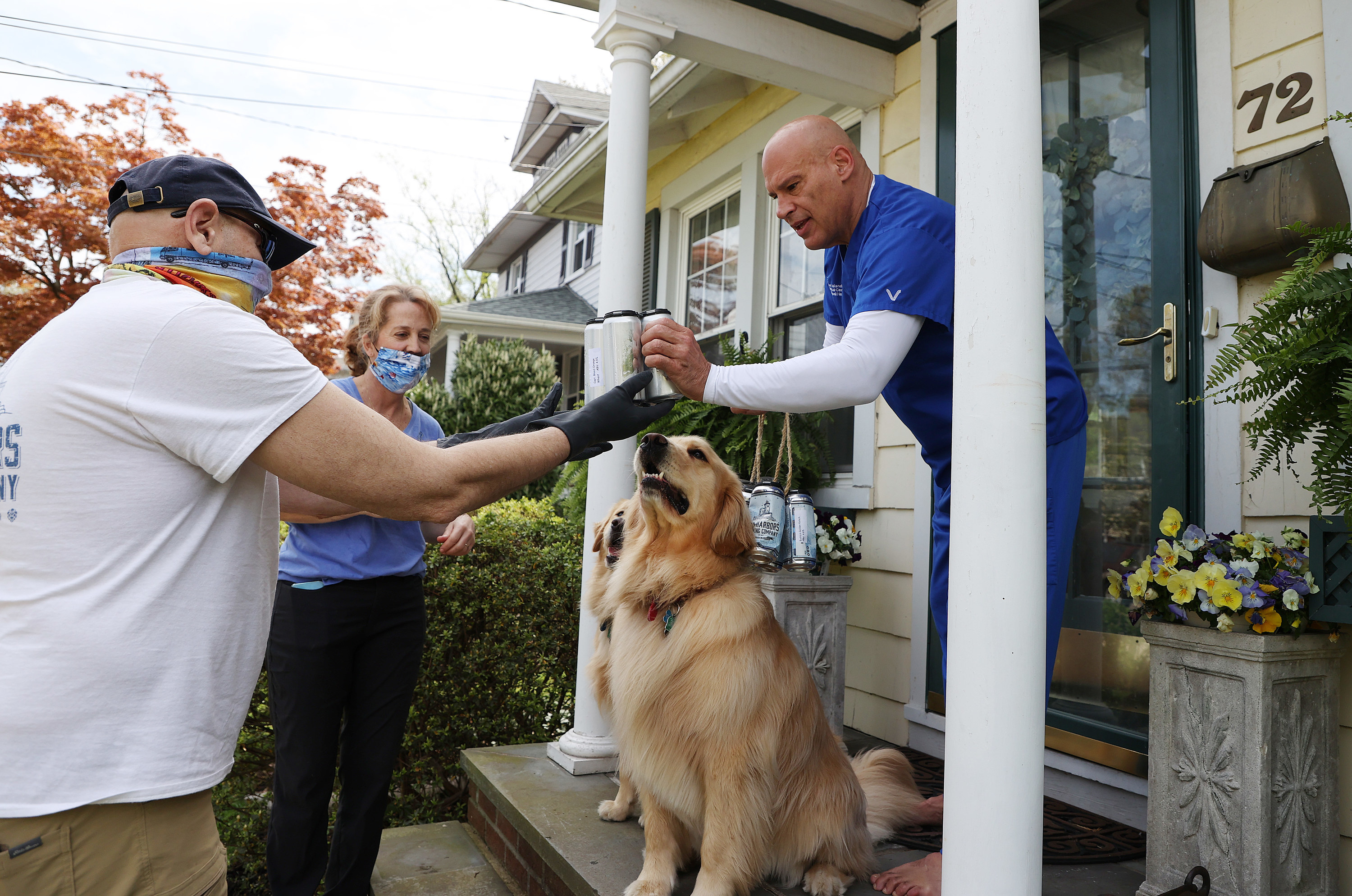 Karen Heuwetter told CBS that Buddy and Barley enjoy the deliveries, since they get to exercise and meet new people.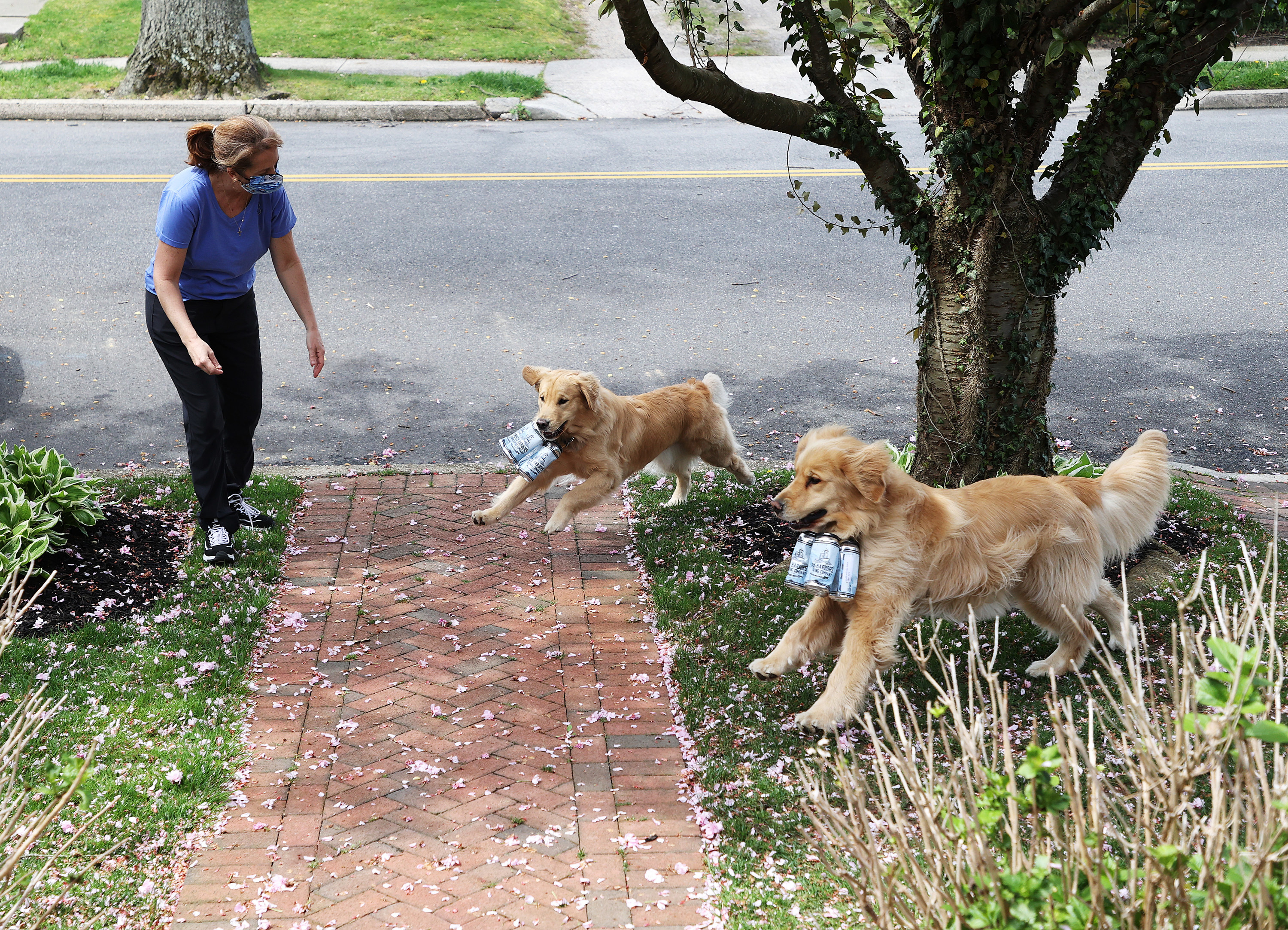 "When they put a smile on people's faces, they're doing their job — which, by nature, is easy for them," she said.
Beer + dogs = happiness.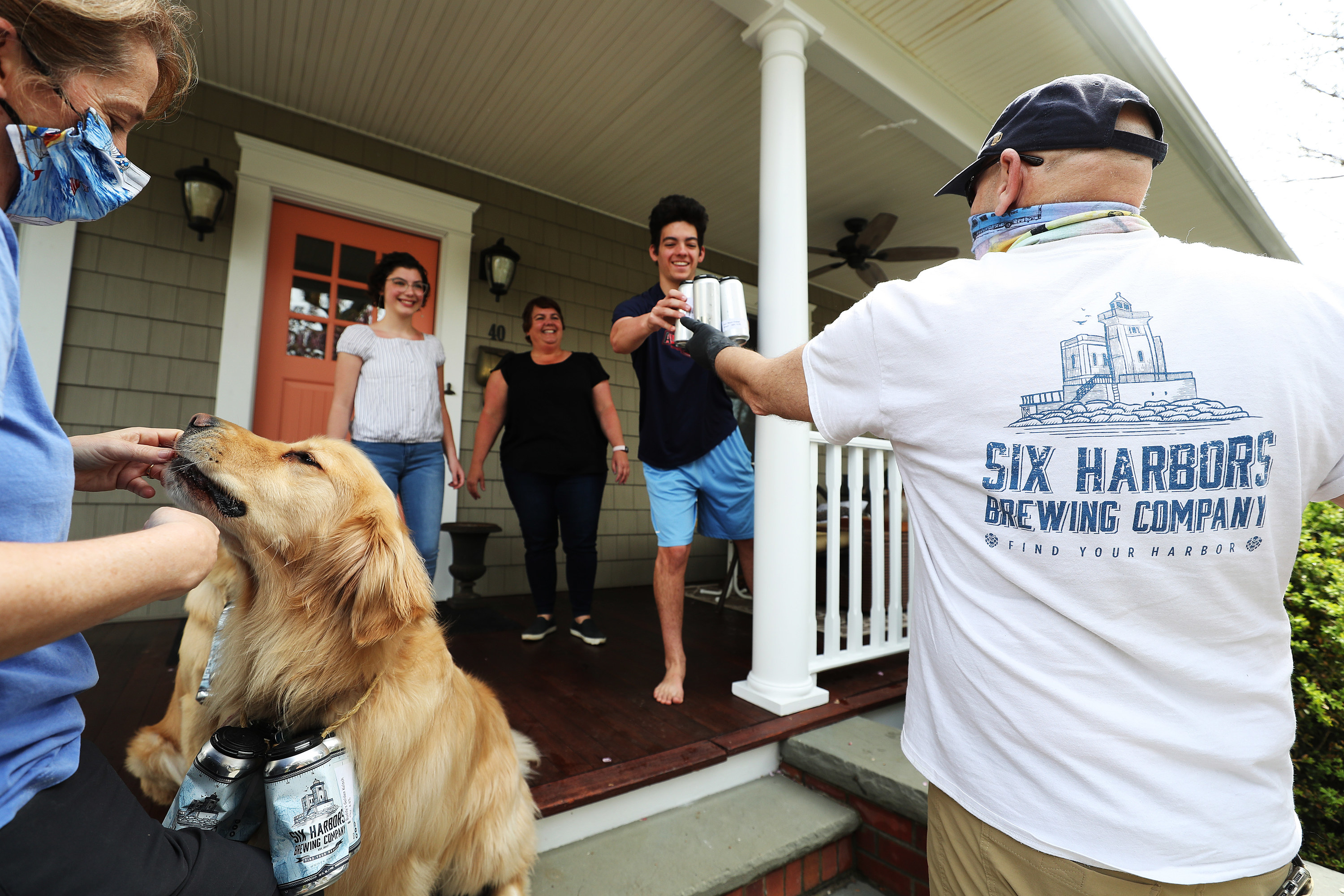 Here's a video of the "Brew Dogs" in action.
Buddy and Barley, we salute you.