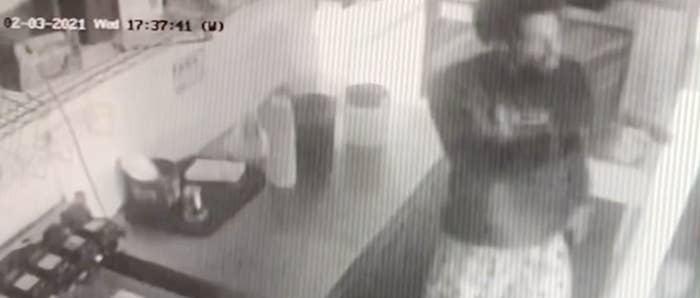 California police are investigating after an armed man allegedly stole chicken, waffles, and syrup from a soul food restaurant after being refused service for not wearing a face mask.
Employees at a Roscoe's House of Chicken and Waffles location in Pasadena told ABC7 that a man entered the establishment shortly after 5:30 p.m. Wednesday and attempted to order food. However, since he was not wearing a mask in accordance with COVID-19 safety recommendations, the cashier wouldn't take his order and told him to return with a face covering.
The man left Roscoe's and returned to his car, but, according to employees and surveillance footage, he soon reentered the restaurant's back entrance with a firearm.
"He comes straight toward me with a gun, pointing at me and saying, 'Put all the chicken in the bag,'" cook Robert Gonzalez told ABC7's Veronica Miracle.
The suspect — who was still not wearing a mask — instructed kitchen workers to fill up a bag with the iconic Los Angeles restaurant chain's signature chicken and waffles, employees said.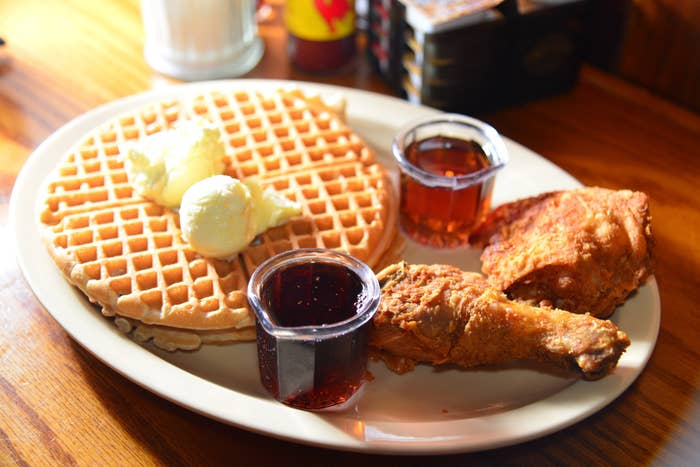 "He didn't take any cash," location manager Angela Prieto told ABC7. "He actually took chicken, and before he walked out the door he took syrup for his chicken."
"We are following active investigative leads in this case," Pasadena Police Department spokesperson Carolyn Gordon told BuzzFeed News on Thursday. Even though the suspect only stole food items, she said, "We consider this to be a crime."
Officials are still looking for the suspect and are asking members of the public to contact police if they have any information.
BuzzFeed News has reached out to Roscoe's corporate management for comment.