"Cardinal Of Controversy" Resigns Before Conclave
The United Kingdom's top cardinal steps down amid allegations of "inappropriate behavior."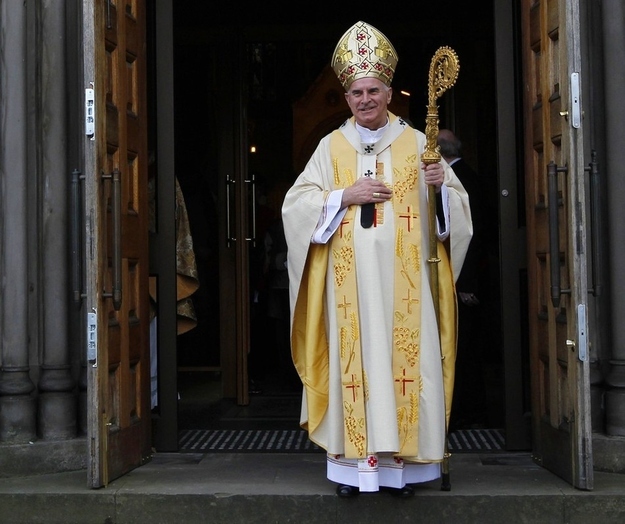 In a statement today, Cardinal Keith O'Brien, the most senior Roman Catholic cleric in the United Kingdom, announced that he is stepping down as leader of the Scottish Catholic Church.
The news comes two days after three priests and a former priest accused O'Brien of inappropriate behavior towards clergyman dating back to the 1980s. A spokesman for the cardinal told the UK Guardian that the claims were contested and that the prince of the church was seeking legal representation.
"Looking back over my years of ministry: For any good I have been able to do, I thank God. For any failures, I apologise to all whom I have offended," O'Brien wrote in a statement distributed by Scottish Catholic Media Services.
It is important to note that Cardinal O'Brien is officially resigning from his position as the Archbishop of Saint Andrews and Edinburgh-- he is not resigning from the College of Cardinals, although he has said that he will not travel to Rome to vote for the next pope. Only five cardinals have left their positions, or been forced out, since 1791, according to USA Today
"I thank Pope Benedict XVI for his kindness and courtesy to me and on my own behalf and on behalf of the people of Scotland, I wish him a long and happy retirement," O'Brien wrote. "I also ask God's blessing on my brother Cardinals who will soon gather in Rome to elect his successor. I will not join them for this Conclave in person."
The Cardinal submitted his resignation to Pope Benedict XVI in November, but he was not expected to step down until his 75th birthday in March. The Code of Canon Law requires all bishops to present the pope with a letter of resignation when they reach this age, although it is up to the pope to decide whether or not the bishop in question will keep his position.
O'Brien explains:
"Approaching the age of seventy-five and at times in indifferent health, I tendered my resignation as Archbishop of Saint Andrews and Edinburgh to Pope Benedict XVI some months ago. I was happy to know that he accepted my resignation 'nunc pro tunc' – (now – but to take effect later) on 13 November 2012. The Holy Father has now decided that my resignation will take effect today, 25 February 2013, and that he will appoint an Apostolic Administrator to govern the Archdiocese in my place until my successor as Archbishop is appointed. In the meantime I will give every assistance to the Apostolic Administrator and to our new Archbishop, once he is appointed, as I prepare to move into retirement.