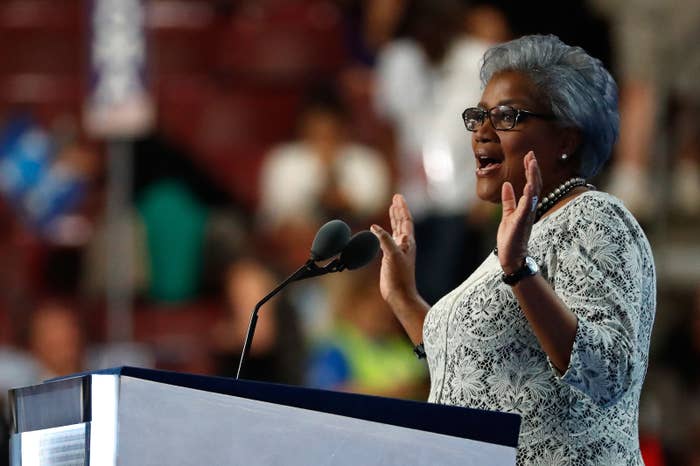 Donna Brazile, the acting chair of the Democratic National Committee, apparently sent Hillary Clinton's campaign a question in advance of a debate in Flint, Michigan in March, according to hacked emails release by Wikileaks on Monday.
Not long after the revelation, Brazile tweeted, "Thank you @CNN. Honored to be a Democratic Strategist and commentator on the network. Godspeed to all my former colleagues."
Brazile was a political analyst for CNN at the time, and was placed on leave after she became acting chair of the DNC. On Monday, The Huffington Post reported that CNN said it accepted Brazile's resignation on Oct. 14 and that it was "completely uncomfortable" with the interactions.
Earlier this month, in another hacked email, Brazile appeared to send the Clinton campaign a town hall debate question during the primaries. Brazile denied sending a debate question in advance.
Wikileaks has been releasing emails from the account of John Podesta, the Clinton campaign chairman. The US government, in a statement, has blamed Russia for a series of hacks on Democratic Party officials, stating, "the recent disclosures of alleged hacked e-mails on sites like DCLeaks.com and WikiLeaks and by the Guccifer 2.0 online persona are consistent with the methods and motivations of Russian-directed efforts."

This is a developing story. Check back for updates and follow BuzzFeed News on Twitter.