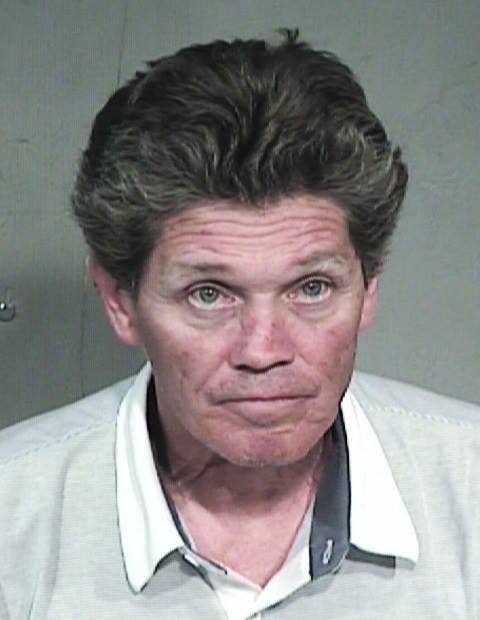 An Oregon man has been charged with assault on a federal officer after a booby trap armed at a property he previously owned activated, shooting and injuring an officer in the leg.

Gregory Lee Rodvelt, 66, lost possession of the home and property in the southern Oregon community of Williams by a court order Aug. 22.

When Joseph Charter, the lawyer who had been tasked by the court to clean and prepare the property for sale, arrived at the address Aug. 29, however, he saw signs warning that the land was protected by "improvised devices." He then called Oregon State Police and FBI bomb technicians.

"When the OSP and FBI Bomb Technicians arrived at the property, they noted a mini van parked in a manner as to prevent vehicles from driving past the front gate," Special Agent Jeffrey Gray wrote in a complaint. "The technicians discovered that the minivan was rigged with two booby traps. The booby traps utilized steel traps with steel teeth commonly used to trap wild animals."

After technicians disabled the van booby traps, they moved toward the house and saw a circular hot tub spa near the gate.
"Upon closer examination, the technicians discovered that the spa was rigged in such a manner that when the gate was opened it would activate a mechanical trigger that would cause the spa to roll towards the person at the gate," the complaint said.
The FBI agent compared the trap to a scene from the Indiana Jones movie Raiders of the Lost Ark, "in which actor Harrison Ford is forced to outrun a giant stone boulder that he inadvertently triggered by a booby trap switch."
Later, in interviews with law enforcement, Rodvelt said that the movie inspired this particular trap on the steep property.
When agents finally arrived at the entrance to the house — after disarming many more booby traps — they threw an explosive charge through the front door to take out anything that might be waiting.

As they entered the house, one agent moved a wheelchair that was near the door and unknowingly triggered yet another trap.
"The wheelchair was moved forward (unknown at this time by whom) at which time an explosion occurred. OSP Bomb Technician [redacted] described the explosion as very loud and caused him to become disoriented."
During the blast, an agent yelled "I'm hit!" and personnel immediately left the property, transporting the agent to a hospital where an "unknown foreign object" was found embedded in his knee.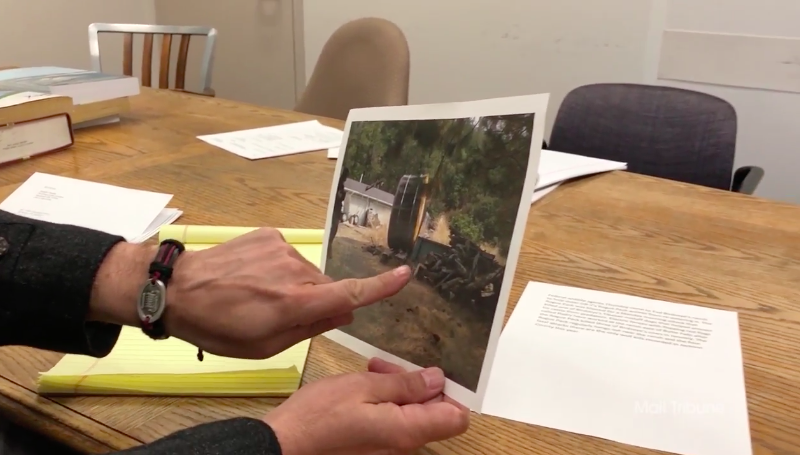 On Sept. 8, a day after the attack, law enforcement officers asked Rodvelt if there were any more booby traps on the property, to which he replied, "I would not race right in."