Patsy Capshaw Skipper, the mayor of Midland City, Alabama, has come under fire after it appeared she called the woman who defeated her a racial slur on her Facebook page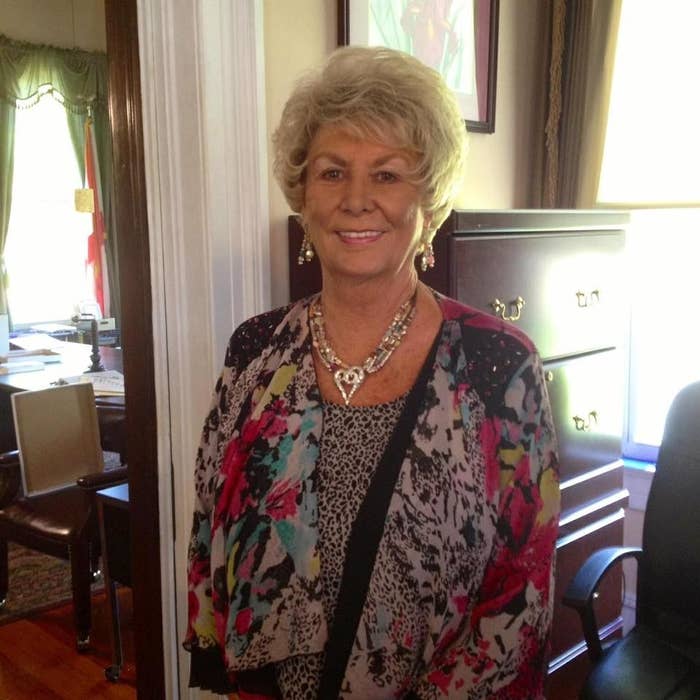 Skipper had been appointed mayor of Midland City after her husband, Virgil, stepped down from the office in February, citing health concerns.
Skipper ran to keep her seat, but lost Tuesday's mayoral election.
Skipper lost to Jo Ann Bennett Grimsley, a former assistant city clerk, water clerk, and court clerk for Midland City with nearly 30 years of experience in local government. In addition to her credentials, Grimsley also happens to be African-American.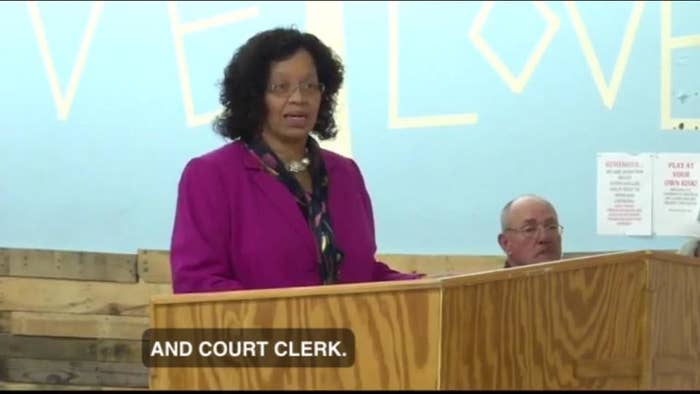 Soon after the election, someone who was friends with Skipper on Facebook noticed that she had apparently responded to a question about the results by saying, "I lost. The 'nigger' won."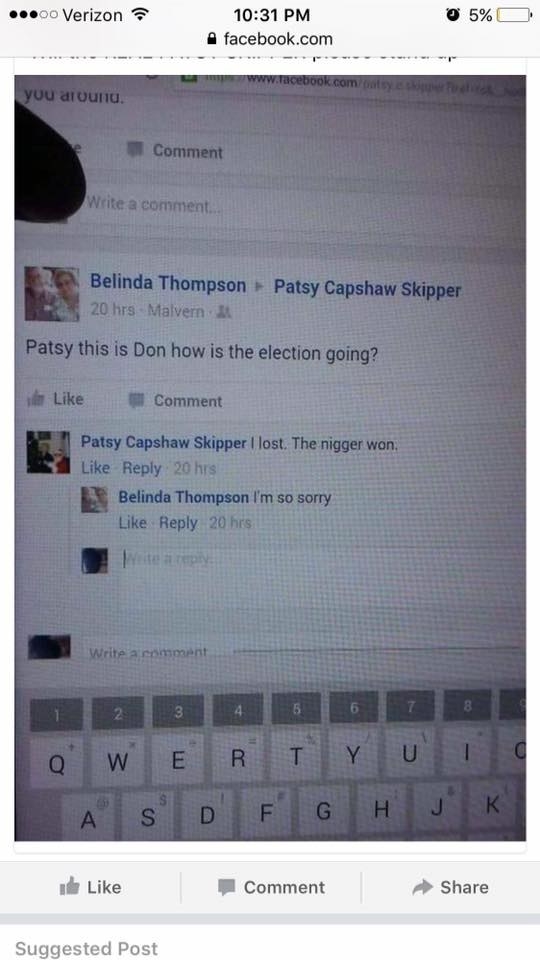 Belinda and Don Thompson did not respond to BuzzFeed News' request for comment.
A screenshot of the interaction was posted to Facebook on Wednesday and began to attract attention. (The original interaction was taken down from Skipper's page Thursday morning).
Some commenters pointed out that Skipper follows many pro-Donald Trump pages on Facebook and has shared anti-immigration posts on her own page. She has also posted anti-Obama images on her page.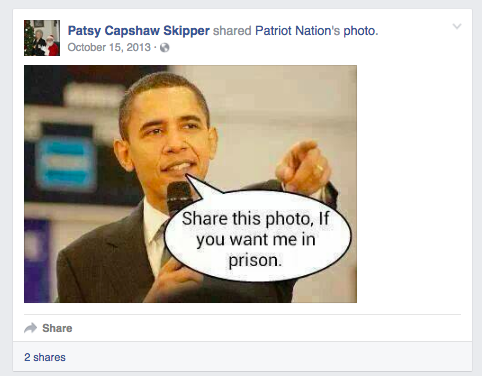 Skipper told The Dothan Eagle on Wednesday night that she hasn't had access to her Facebook account in weeks and did not post the racial slur.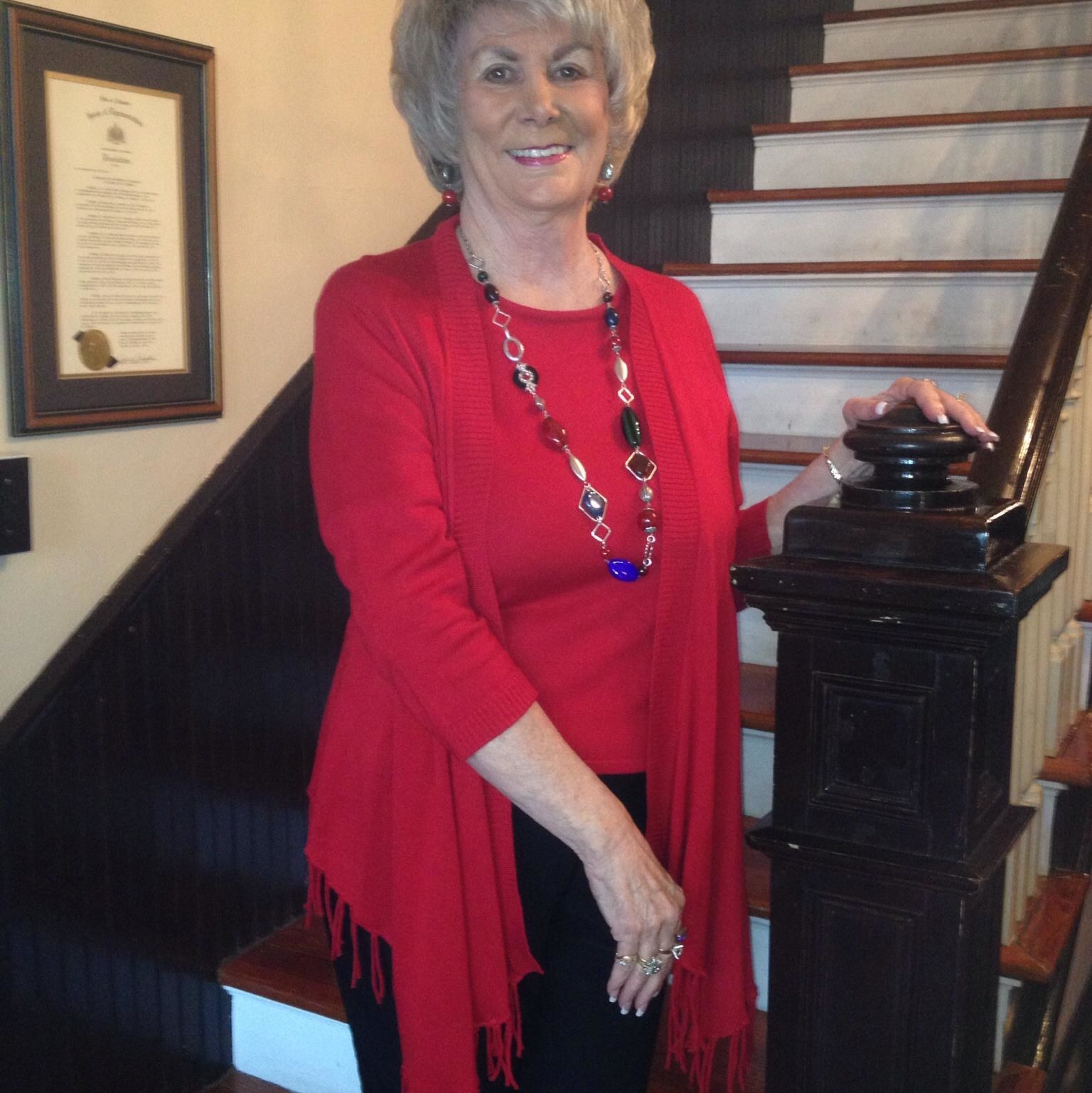 "My Facebook has been messed up for several weeks and I haven't been using it," she said. "I think I've been hacked." She also told the newspaper that she was recovering from heart surgery, which left her unable to campaign for the election.
When asked about Grimsley's victory, Skipper said, "I hope she does a great job for the city and I am very happy for her."
When asked if Facebook could confirm Skipper's account was hacked, a spokesperson told BuzzFeed News "we don't give out the private details of someone's account."
As the image continued to be shared online, WTVY News attempted to contact Skipper on Thursday. A WTVY reporter spoke to her husband Virgil, who said that his wife had contracted strep throat in addition to recovering from heart surgery and didn't want to talk to the media.
Skipper did not return BuzzFeed News' request for comment.