9 Nifty Items That Were Created With 3D Printers
3D printing technology is making its way into regular production and the results are really cool. (via Reuters)
This is one of the printers at the Belgian company Materialise, the biggest 3D printing company in Europe. A technician operates a laser sintering machine that uses high-powered lasers to fuse particles of plastic, layer by layer, to create 3D objects.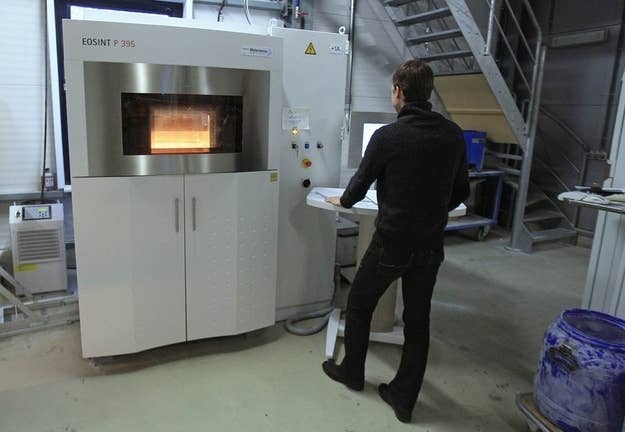 This is the Materialise patented Mammoth stereolithography machine, which is capable of printing parts of up to 82x27x31 inches.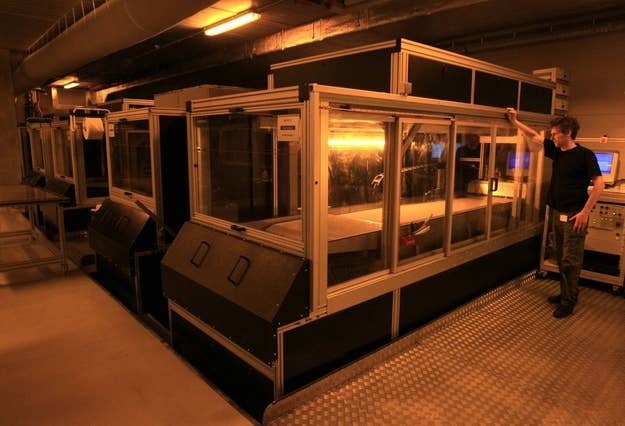 3D printing has already changed the game for manufacturing specialized products such as medical devices, Reuters reports, but the real revolution will come when designers start to rethink the shapes of objects. 3D printing removes the limitations of the manufacturing process from the equation, which means whatever can be designed on a computer can be turned into an object, specialists say.
1.
This foldable chair/lounger, called the "KOL/MAC Root Chair."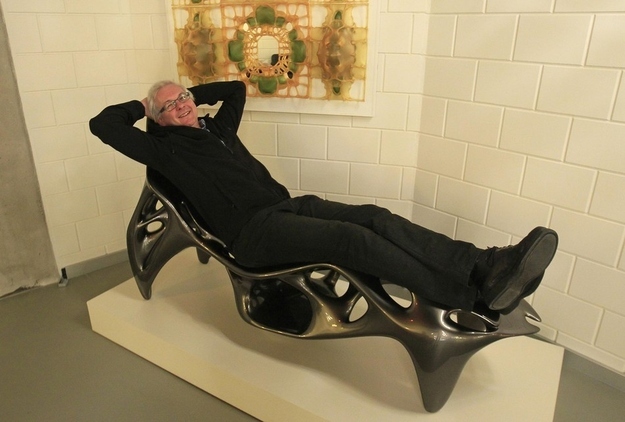 2.
This dress.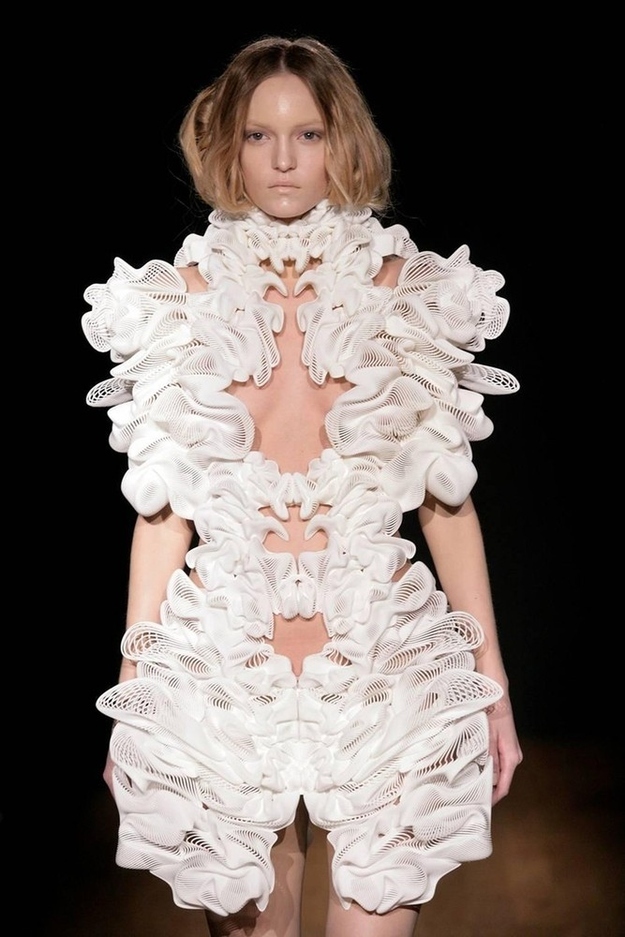 3.
This customized mask for facial scar management, called the "Burn Mask."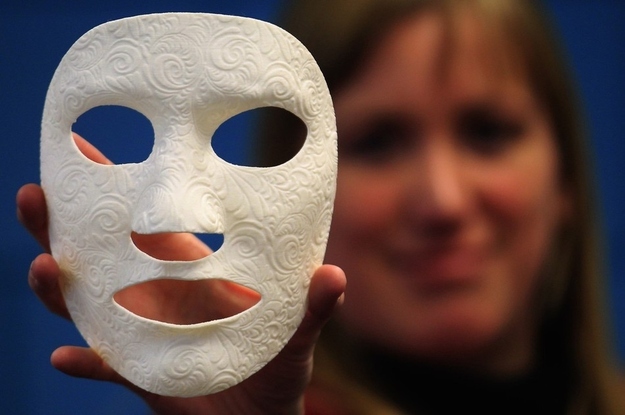 4.
This dress too.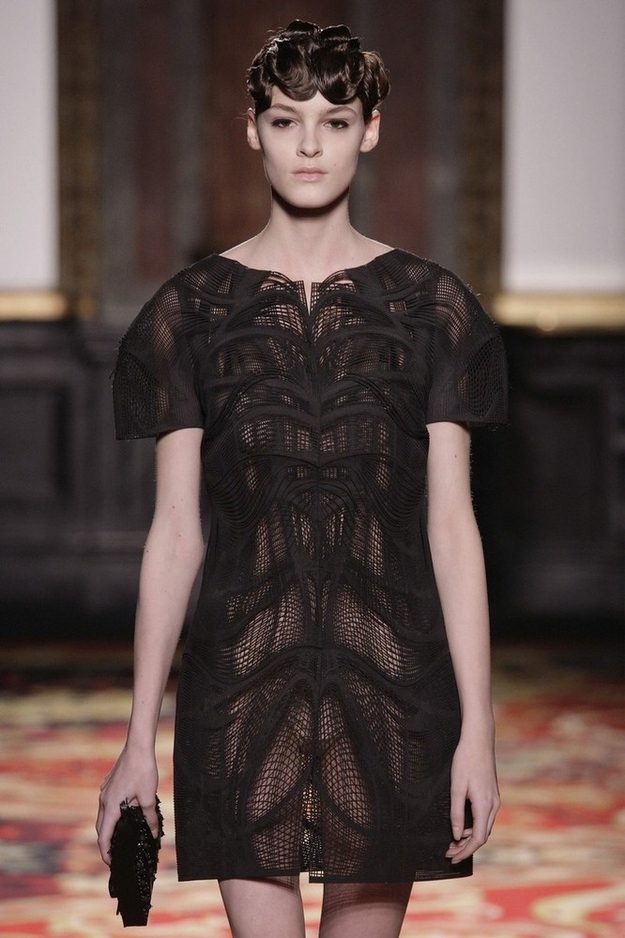 5.
This facial prothesis model (technical term is a "complex anaplastology case").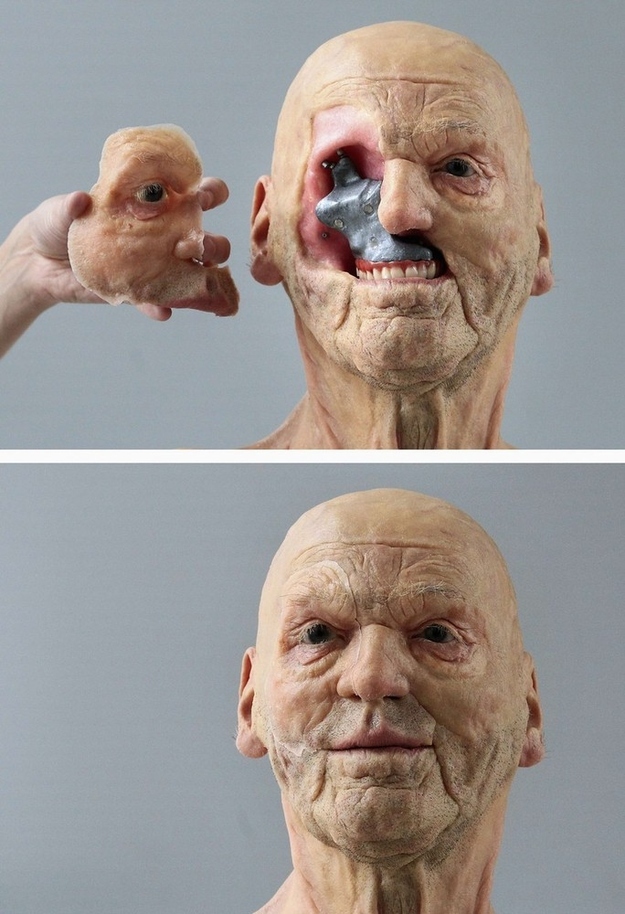 6.
This vase, called "The Hidd."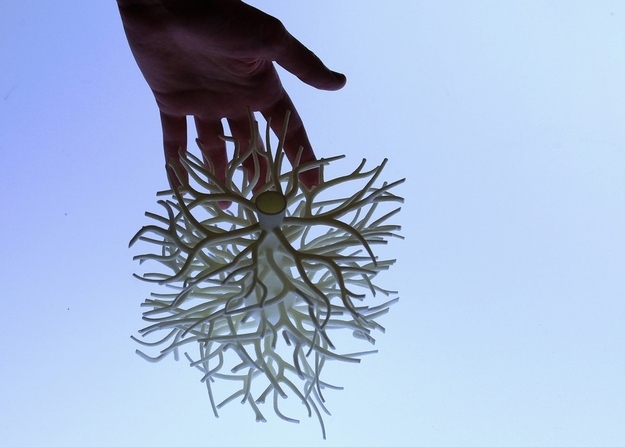 7.
This table lamp, called the "Lotus."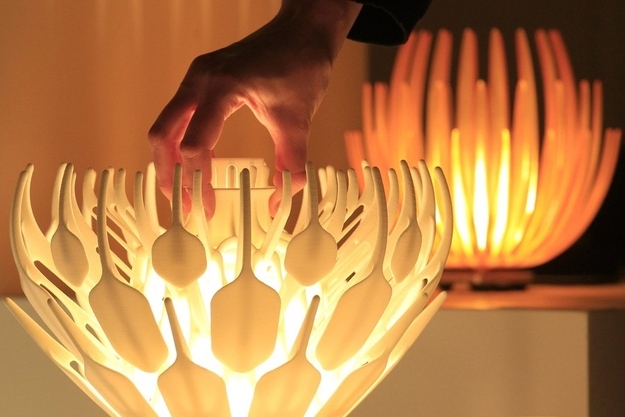 8.
This shoe, called the "Melonia Shoe."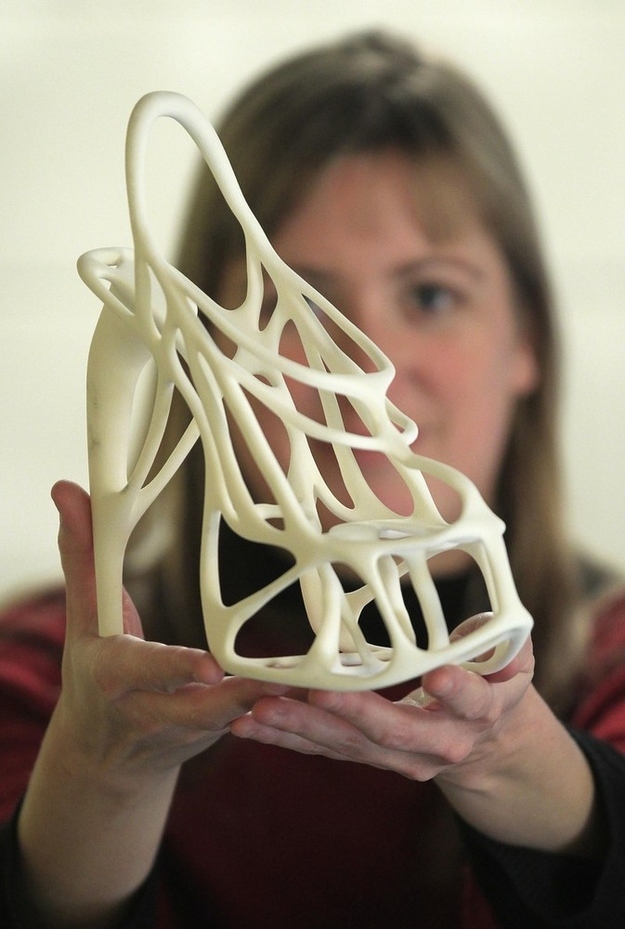 9.
This "3D object called the Quin."